Dlhých 15 rokov uplynulo od vydania výborne prijatého debutového albumu Light kapely Veneer. Sľubne rozbehnutá kapela sa však po čase úplne odmlčala, prestala produkovať nové skladby a nebolo ju vídať ani koncertne. Po zmene na poste speváčky sa však Veneer rozhodli pokračovať v začatej práci a postupne sa hlásiť s novým materiálom. Prvým počinom je nový singel s názvom Spheres.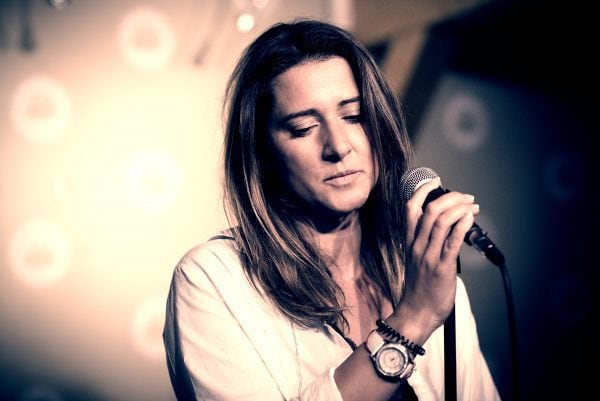 "Nebudem klamať, mal som to ako nočnú moru. V hlave i v počítači kopu skladieb, ktoré však nemal kto spievať. Skúšali sme viacero speváčok, ale vždy tomu niečo chýbalo. Napokon mi napadlo osloviť Habbiel a to sa ukázalo ako dobré rozhodnutie", komentuje Pavol Hubinák proces hľadania novej speváčky. Aj keď sa Veneer počas svojej odmlky priebežne venovali iba remixovaniu (napr. pre Janu Kirschner, Vec, Hex, Autumnist a pod.) a Pavol Hubinák ako gitarista stihol nahrať dva albumy a jedno EP s kapelou Ospalý pohyb, túžba pokračovať v tvorbe s vlastnou kapelou stále pretrvávala. "Nikdy sme neprestali s Danom (Bihány) robiť nové skladby, ale keďže ani jeden z nás nedisponuje hlasom speváka, odkladali sme ich do šuflíka a až teraz po rokoch sa dostávajú na svetlo", hovorí k tomu Pavol Hubinák.
Neznamená to však, že by sa Veneer počas pauzy hudobné nikam neposunuli. Zatiaľ čo kritikmi oceňovaný debut bol prevažne trip-hopovým dielom s občasnými presahmi do príbuzných žánrov, singel Spheres zachytáva kapelu v "špinavšom" dream-popovom štádiu. Pre kapelu dôležité silné melodické spevy sú podporené precízne zaranžovanými podkladmi, ktorým dominuje množstvo silné skreslených gitár. Skladba vznikla v domácom štúdiu kapely, o produkciu a mix sa postaral Pavol Hubinák a mastering nahrávky obstaral Dan Václavek. Pútavý artwork singla je dielom výtvarníčky Lucie Tallovej a autorom designu Peter Hajdin.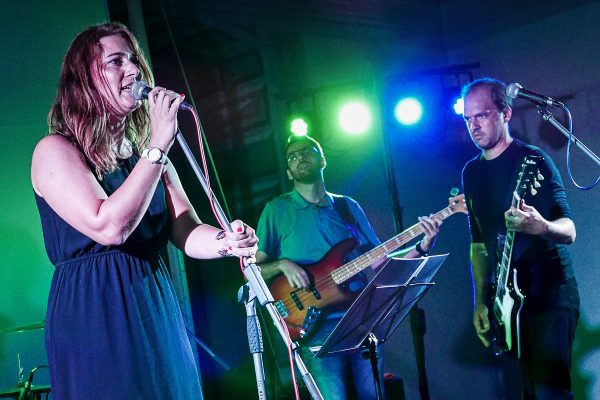 Singel Spheres vychádza 21.12.2018 na značkách Deadred Records a Starcastic Records ako digitálny download a stream a bude dostupný okrem webstránok oboch vydavateľstiev aj prostredníctvom Bandcamp profilu kapely a v sieti streamovacích služieb Apple Music, Spotify, Deezer atď.
Veneer nechcú zostať len štúdiovým projektom a tak v priebehu uplynulého roka odohrali už niekoľko klubových a festivalových koncertov, na ktorých si vyskúšali nové skladby, rovnako ako niektoré staršie kusy v nových aranžmánoch. Ďalšie koncertné vystúpenia sú v pláne spolu s postupným vydaním ďalších nových singlov alebo EP.
Veneer (bio)
Kapelu Veneer pôvodne založili dvaja kamaráti Pavol Hubinák a Daniel Bihány a neskôr ich doplnila speváčka Simona Danielová, ktorá kapele vymyslela aj názov. Svoj debutový album Light vydali v roku 2003 na značke Escape, patriacej pod českú pobočku koncernu EMI. Nahrávkou, ktorú produkovali Milan Cais a Dušan Neuwerth (obaja Tata Bojs), sa podarilo zaujať kritikov natoľko, že si vyslúžili dve nominácie na cenu Aurel 2003 a označenie "album týždňa" v rakúskom Der Standard. Z albumu sa do rádii dostali single Snobbish Heart, I Learned to Fly, či slovensky spievaná Celý svet si ty. Okrem svojej tvorby sa kapela venovala aj remixom pre známe mená ako Jana Kirschner, Dan Bárta, Hex, Tata Bojs, Ecstasy of St. Theresa či Lenny Kravitz. Úspešne rozbehnutý štart pribrzdili rodičovské povinnosti členov kapely, ktoré skončili nakoniec zmenou na poste speváčky. Útlm činnosti Veneer vyplnil Pavol Hubinák spoluprácou s kapelou Ospalý pohyb, s ktorou vydal dva albumy (Ö a Úzkosť a rozpad) a jednu EP (Ü). V roku 2017 prišla do kapely speváčka Habbiel (Modré hory, Fat Kit) a po niekoľkých koncertoch prichádzajú Veneer s novou skladbou Spheres, ktorá predznamenáva ďalšie pripravované single a EP.
https://deadred.sk/releases/veneer-spheres/
https://veneer-sk.bandcamp.com/track/spheres
https://veneer-sk.bandcamp.com/
https://www.instagram.com/veneer_sk/
https://deadred.sk/
https://starcasticrecords.cz/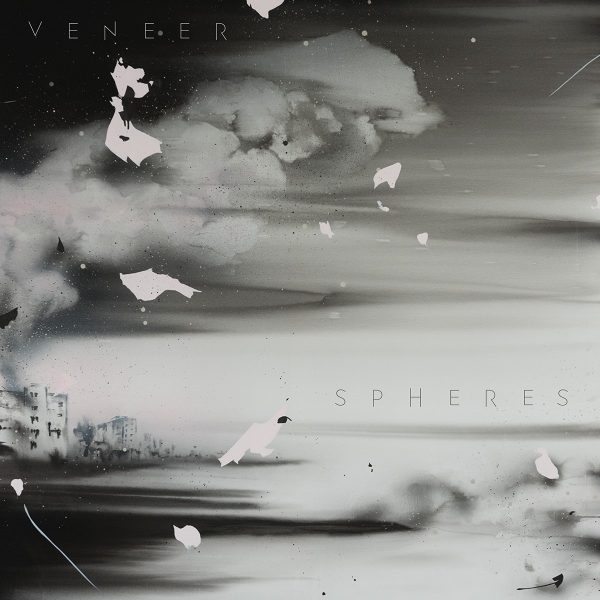 Zdroj: TS