Ešte začiatkom leta sa Veneer prihlásili o slovo s vydarenou a veľmi osobnou skladbou o rôznych pohľadoch na tú istú vec. Singel s názvom Two Ends of the Same Spectrum predznamenal ďalšie, v poradí už druhé EP, ktoré kapela nahrala po dlhej odmlke od svojho úspešného debutového albumu. Po minuloročnom Recovery teraz prichádza EP Near You, a to presne 24. septembra 2021 v limitovanom náklade na vinyle a digitálne, už tradične na značkách Deadred Records a Starcastic Records.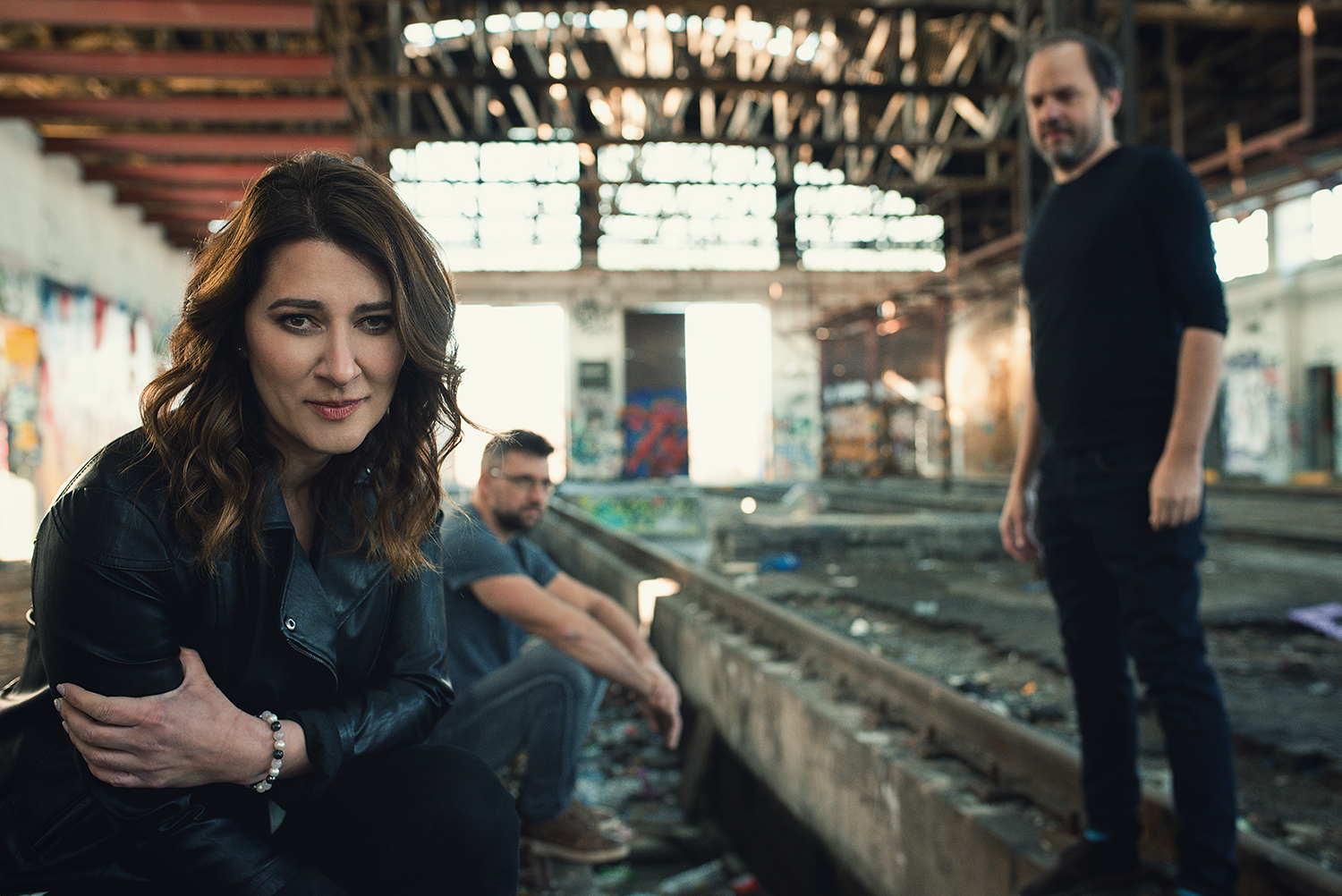 Druhá vlna pandémie so všetkými svojími obmedzeniami naštartovala množstvo hudobníkov k štúdiovej práci a Veneer neboli výnimkou, dokonca im to ani veľmi nenarušilo ich zabehaný pracovný postup. "Náš spôsob tvorby spočíva viac v posielaní si nahrávok a občasnom stretnutí, kedy si zhrnieme, ktorý nápad sa oplatí rozviesť a ktorý na svoju šancu bude musieť ešte počkat. Nie sme teda kapela, ktorá sa každý týždeň stretáva v skúšobni alebo v štúdiu. To má za následok, že napríklad ja podvedome pri tvorbe premýšlam aj nad tým, ako bude skladba hraná neskôr naživo," objasňuje tvorivý proces Veneer kapelník Pavol Hubinák.
Od svojho predchodcu sa EP výrazne líši zvukovo, ubudlo gitarových plôch a objavilo sa viac syntetizátorových prvkov, skladby majú viac elektronickejší habit. "Podobne ako Dano viac inklinujem ku gitare a tak sa v minulých skladbách objavovali viac práve gitary. Teraz som si povedal, že to bude inak, a že sa posnažím dať skladbám to, čo cítim, že potrebujú. Aj preto je Near You asi našou najviac elektronickou nahrávkou," charakterizuje Pavol nový zvuk EP. Gitarista Daniel Bihány k tomu dodáva: "Zdravotné komplikácie mi nedovoľovali byť pri finalizácii skladieb a musel som len Paľovi dôverovať, že to dobre dopadne. Keď som počul výsledok, potešil som sa – myslím, že je to naša najlepšie znejúca nahrávka a hudobný posun oproti Recovery je zreteľný."
Nové skladby sú výnimočné aj textovo, jedná sa totiž o najosobnejšie výpovede z celej doterajšej tvorby kapely. Ich autorkou je rovnako ako pri predchádzajúcom EP speváčka Habbiel a aj teraz sa snažila pri ich písaní zachytiť konkrétnu atmosféru, alebo vlastný pohľad na nejakú špecifickú situáciu. "Pri niektorých starších skladbách som to vnímala veľmi z nadhľadu, s odstupom. Tentokrát som prvýkrát do slov vložila niečo veľmi osobné, niečo čím som v čase nahrávania žila. Neviem povedať do akej miery sú tie príbehy prenosné na poslucháča, ale ja ich pri speve znovu a znovu prežívam a je to pre mňa nový a veľmi silný zážitok", hovorí o nových textoch Habbiel.
Na EP sa obavili aj dvaja špeciálni hostia, v troch skladbách znejú živé bicie od Tomáša Neuwertha (Kittchen), zatiaľ čo Pavol Bartovicprispel niektorými syntetizátorovými partami. Nahrávanie prebehlo vo vlastnom štúdiu kapely, produkcie sa zhostil Pavol Hubinák a finálny zvuk skladbám precíznym masteringom dodal vyhľadávaný český zvukový inžinier Dan Václavek. Artwork a dizajn obalu si vzal na starosť spriaznený hudobník a dizajnér Vlado Ďurajka.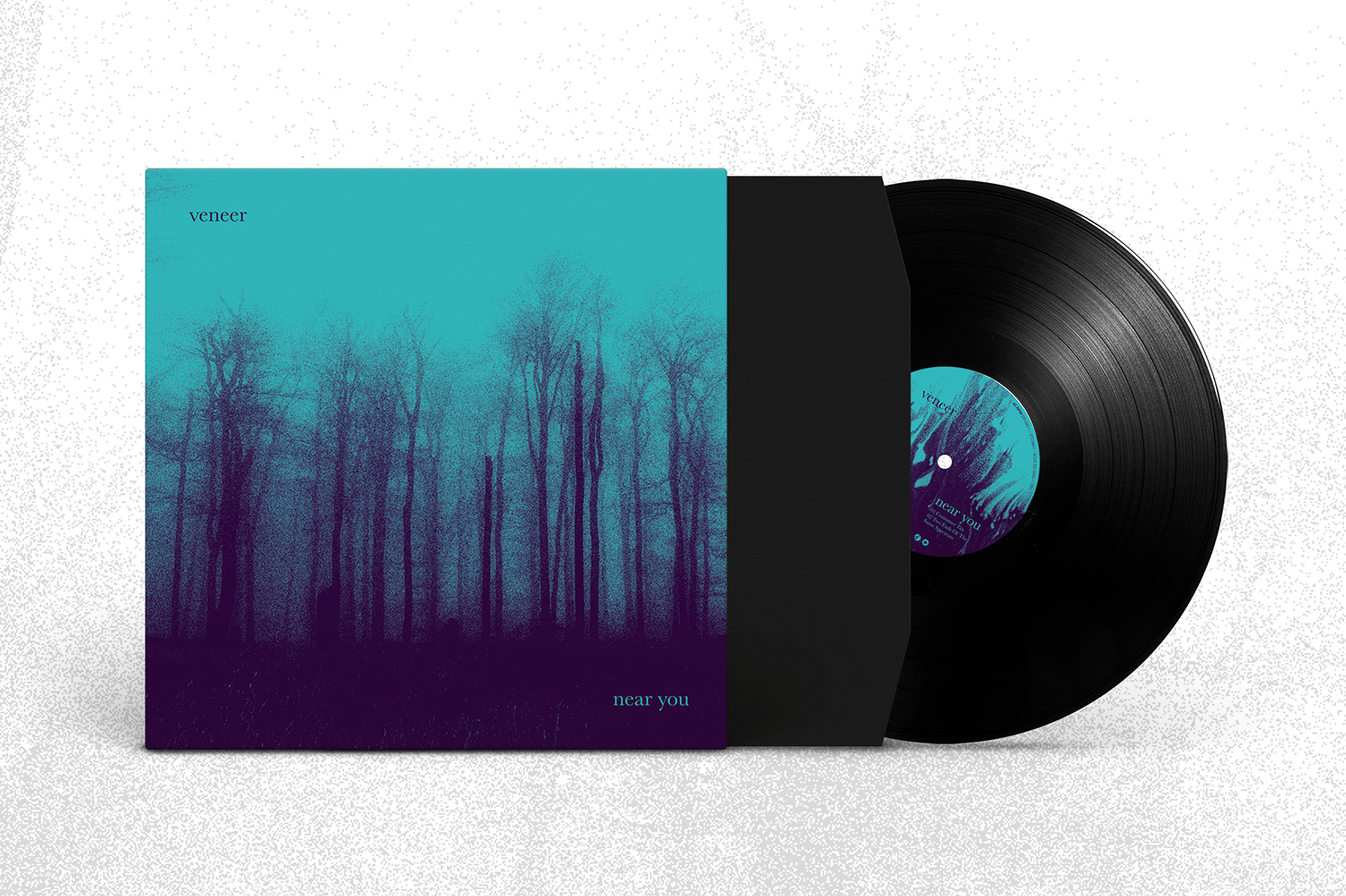 Near You vychádza 24. septembra 2021 v limitovanom náklade na vinyle ako aj na všetkých známych streamovacích platformách (Apple Music, Spotify, Deezer, YouTube Music atď.) a ako download na značkách Deadred a Starcastic.
Vydanie EP sprevádza abstraktný videoklip ku skladbe Terminal, za ktorého produkciou stojí združenie Anonymous Cyclists.
Titul z verejných zdrojov finančne podporil Fond na podporu umenia (www.fpu.sk).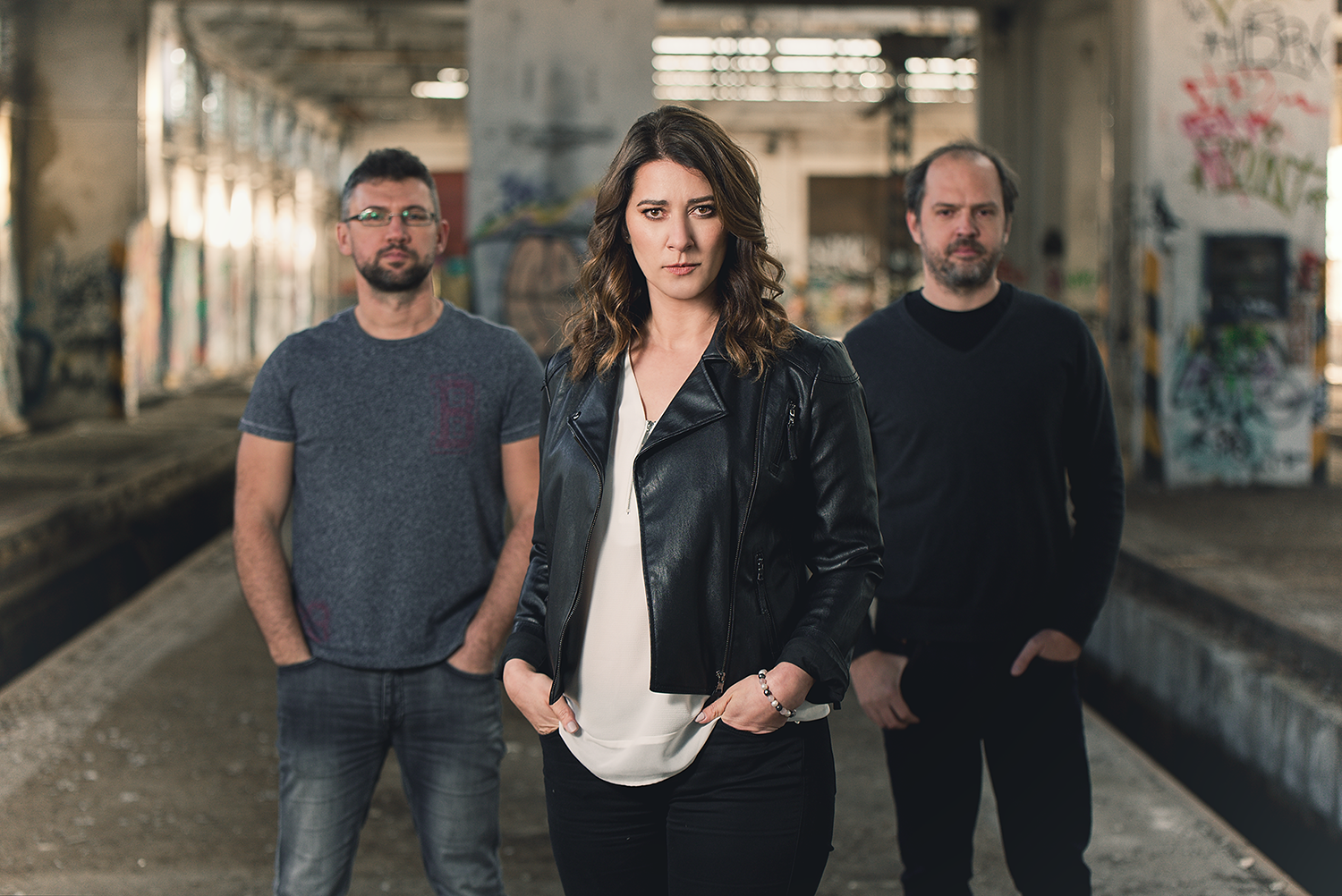 VYDAVATEĽ –
Deadred Records, Starcastic Records
DÁTUM VYDANIA –
24. september 2021
FORMÁT –
vinyl LP
digital download & stream
DĹŽKA –
19:36 min.
KATALÓGOVÉ ČÍSLO –
DR-080 / STC098 (digital)
DR-080-1 / STC9801 (vinyl)
Near You EP:
https://deadred.sk/releases/veneer-near-you
https://veneer.fanlink.to/near-you
https://veneer-sk.bandcamp.com/album/near-you
Vinyl Near You:
https://bit.ly/vny-vnl
Video Terminal:
https://youtu.be/id-4_1pSv18
Lyrics video Two Ends of the Same Spectrum:
https://youtu.be/3VdwoZmJFNY
Vydavateľstvá:
https://deadred.sk
http://starcasticrecords.cz
Zdroj: Deadred Records*