Keď na sklonku roku 2018 Veneer svojím singlom Spheres avizovali skoré vydanie kolekcie nových skladieb, prvej od oceňovaného debutového albumu Light (EMI Escape), asi nikto nepredpokladal, že sa tento čas natiahne o viac ako rok. Pauza vynútena zdravotnými komplikáciami v kapele však zapríčinila, že plánované EP uzrie svetlo sveta nakoniec až v prvej polovici tohto roka. Všetky okolnosti však konečne do seba priaznivo zapadli a épečko Recovery vychádza 15.4.2020 na špeciálnom vinylovom dvanásťpalci a digitálne pod hlavičkou Deadred / Starcastic.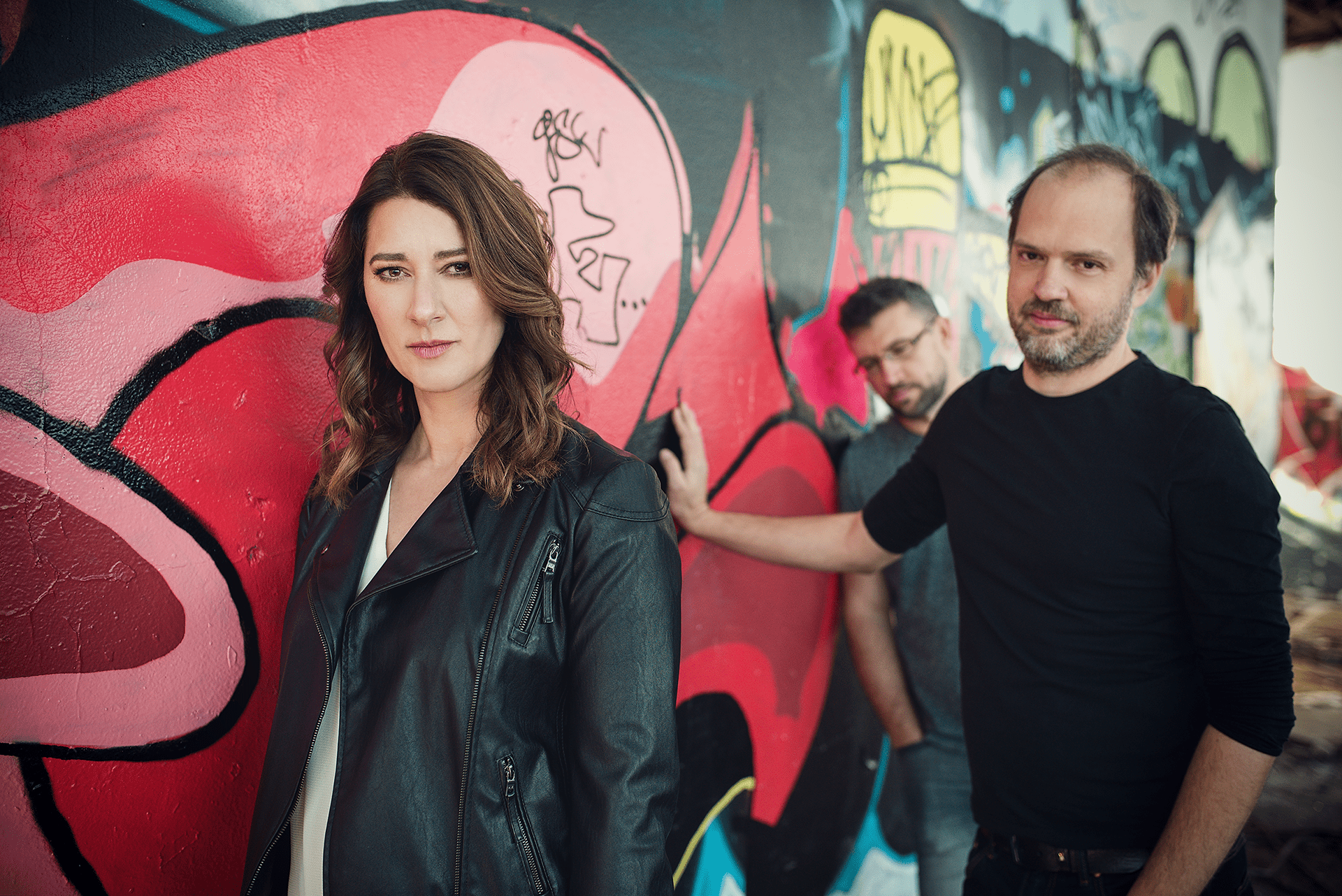 Pre dnešnú dobu optimisticky ladený názov EP skrsol v hlave kapelníkovi Paľovi Hubinákovi prakticky ihneď po angažovaní novej speváčky. "Teraz to vyzerá akoby sme boli partia ľudí, ktorí sa aktuálne tešia na žiarivú budúcnosť. Pravda je však taká, že s príchodom Habbiel mi ihneď napadlo, že už nemáme dôvod otálať s nahrávaním a následne som mal pred očami takú zvláštnu víziu, ako ležíme v rozpadnutej nemocnici a čakáme na záchranu, vyliečenie…″ hovorí Hubinák.
Veneer si však na to ozajstné vyliečenie museli počkať tri roky, počas ktorých odohrali niekoľko koncertov, dokončili pilotný singel Spheres, ale hlavne si vyskúšali autorskú spoluprácu. "S Paľom sme nikdy nemali problém vymyslieť a nahrať skladbu, lenže ani jeden z nás nemá adekvátny spevácky prejav. Mal som obavy, ale s odstupom času môžem povedať, že Habbiel k nám zapasovala ihneď ″, spomína tretí člen kapely Daniel Bihány.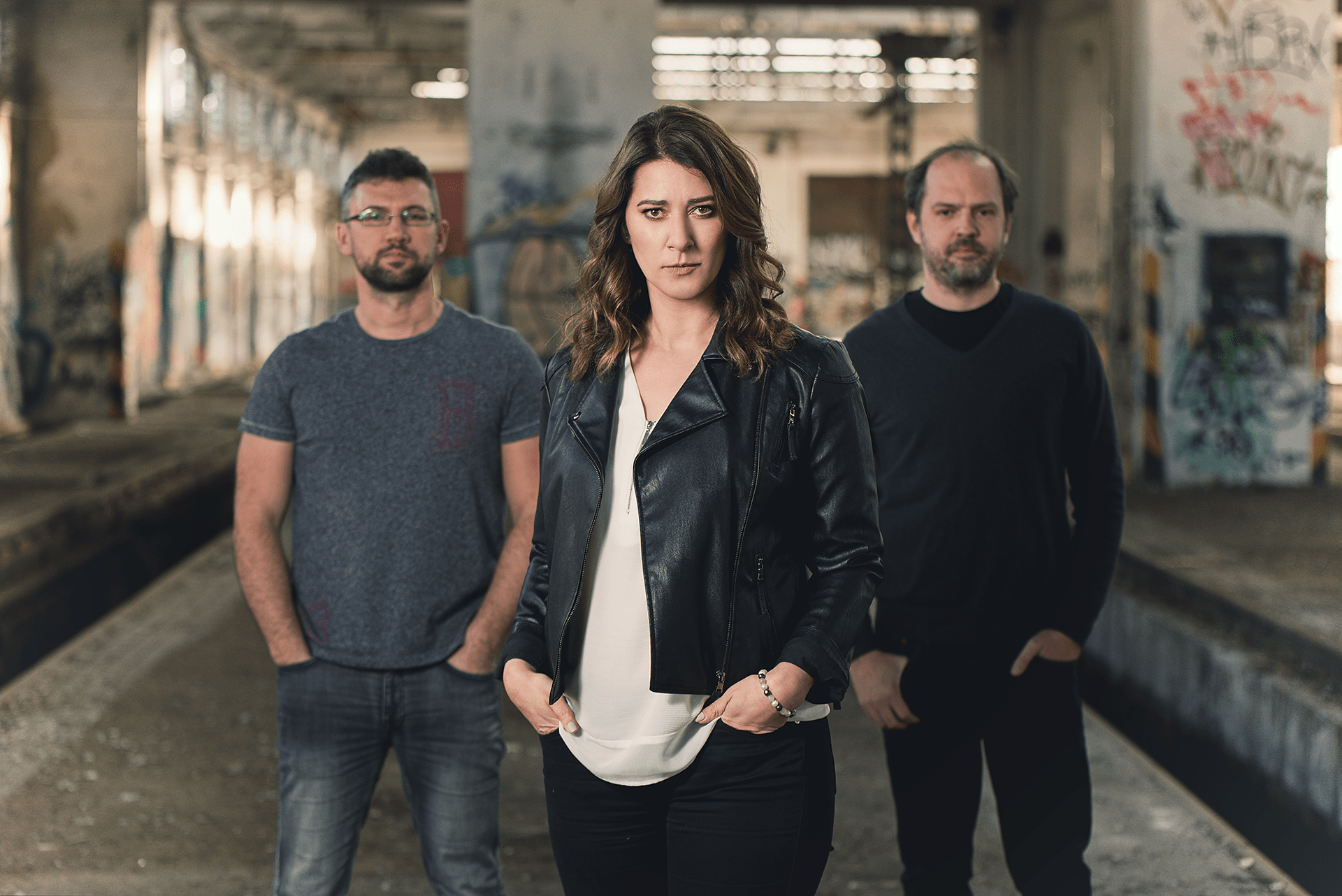 Na Recovery sa nachádza 5 skladieb, vrátane už zverejnených Shoot the Pride a Spheres, ktorá je na EP v novom, zvukovo zaujímavejšom mixe. Úvodná melancholická Delete Me je výsledkom spolupráce ešte s niekdajšou speváčkou Simonou Hubinákovou. Kombinácia gitarového zvuku s elektronikou kapele jednoducho pristane už od jej vzniku, ale Veneer sa neboja vyjsť ani mimo svojej komfortnej zóny pomalých snových nálad a nie je pre nich problém vysporiadať sa aj s rýchlejším tempom. V aranžmánoch skladieb je badať snahu o väčšiu rozmanitosť a farebnosť zvukového obalu, celá kolekcia je však kompaktná a od prvej až po poslednú skladbu organicky plynie.
Hlas speváčky Habbiel prekvapí rozsahom a farebnosťou, texty piesní, ktorých je výhradnou autorkou, zase osobitou poetikou. "Mám rada, ked si v textoch každý nájde niečo svoje a preto sa často snažím nechať priestor na predstavivosť a fantáziu poslucháča. Rôzne odkazy, obrazy alebo slovné spojenia, ktoré sa na prvý pohľad zdajú byť akoby s otvoreným koncom, si každý doplní svojím vlastným obrazom či myšlienkou. Preto majú skladby v rôznych situáciách vždy trochu iný význam, záleží na tom, čo práve prežívame, v akej sme nálade″, hovorí na tému textov skladieb Habbiel.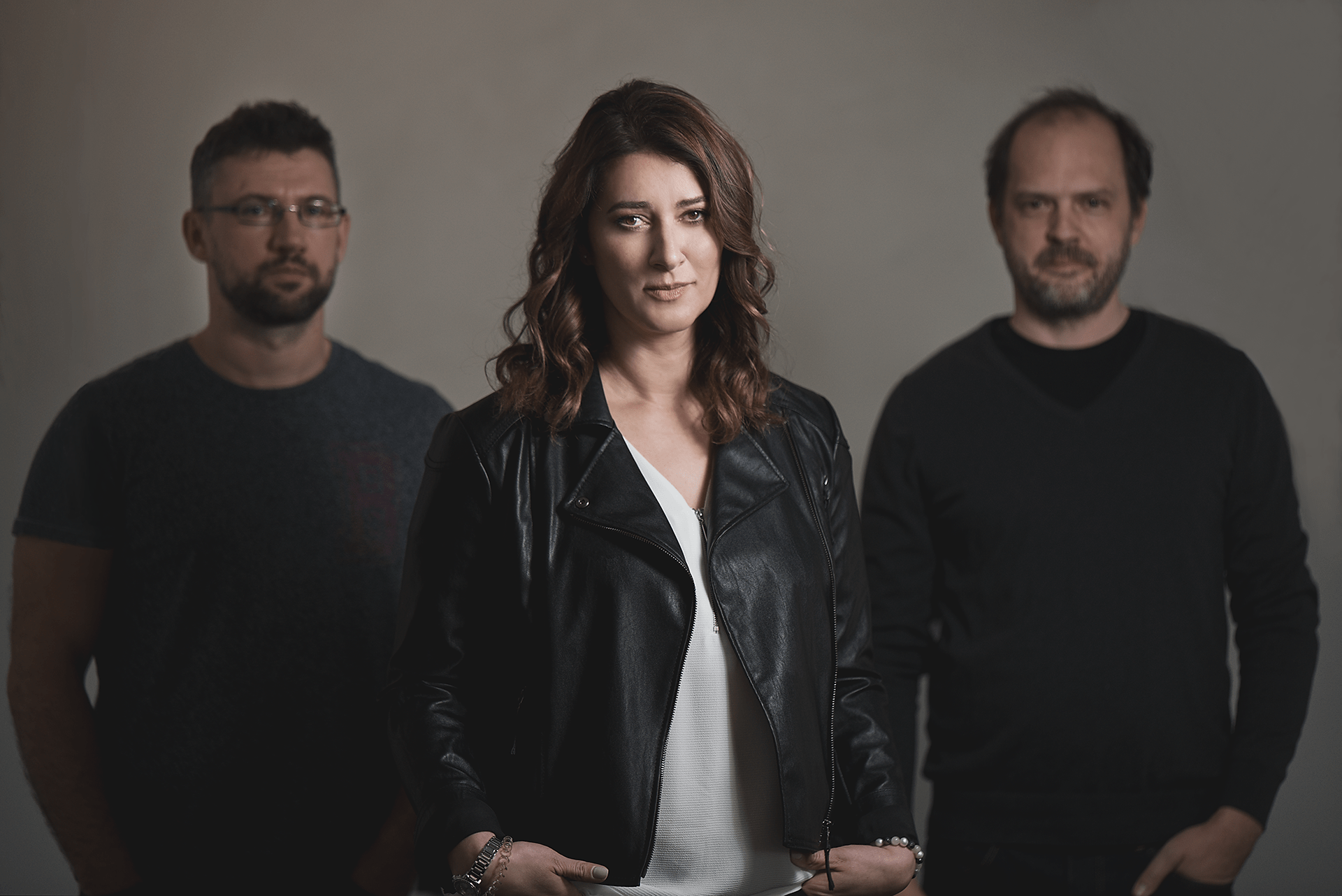 EP Recovery bolo nahrávané prevažne v domácom štúdiu Pavla Hubináka v Trnave, ktorý sa postaral o produkciu a mix, iba vokály boli nahraté počas jedného víkendu v Art Café v Banskej Štiavnici. Finálny zvuk dal nahrávke vo svojom masteringovom štúdiu Dan Václavek. Pútavý artwork na obale je dielom výtvarníčky Lucie Tallovej a autorom výsledného dizajnu obalu je všestranný Vlado Ďurajka(Autumnist).
EP vychádza 15.4.2020 na Deadred / Starcastic na mramorovom vinyle a digitálne na stiahnutie zo stránok oboch vydavateľstiev a zároveň aj na všetkých známych streamovacích platformách (Apple Music, Spotify, Deezer, YouTube Music atď.).
Vydanie titulu z verejných zdrojov podporil Fond na podporu umenia (www.fpu.sk).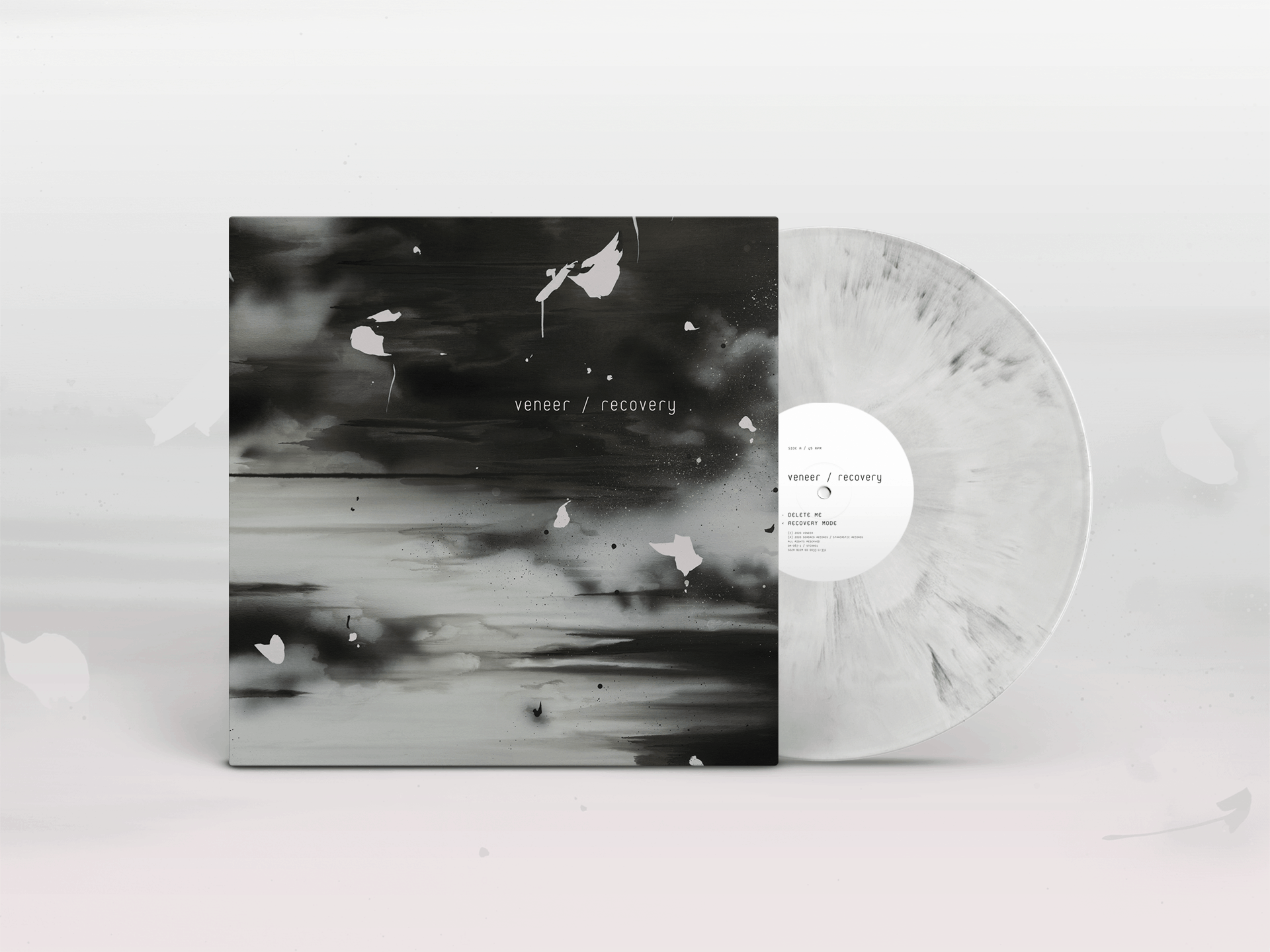 Vydavateľ: Deadred Records / Starcastic Records
Dátum vydania: 15. apríl 2020
Formát: 12'' vinyl, digital download & stream
Dĺžka: 23:21 min
Katalógové čísla: DR-067 / STC88
Zoznam skladieb:

1. Delete Me
2. Recovery Mode
3. Shoot the Pride
4. Spheres
5. Time Passing By
Veneer (bio)
Kapelu Veneer pôvodne založili dvaja kamaráti Pavol Hubinák a Daniel Bihány a neskôr ich doplnila speváčka Simona Danielová, ktorá kapele vymyslela aj názov. Svoj debutový album Light vydali v roku 2003 na značke Escape, patriacej pod českú pobočku koncernu EMI. Nahrávkou, ktorú produkovali Milan Cais a Dušan Neuwerth (obaja Tata Bojs), sa podarilo zaujať kritikov natoľko, že si vyslúžili dve nominácie na cenu Aurel 2003 a označenie "album týždňa" v rakúskom Der Standard. Z albumu sa do rádii dostali single Snobbish Heart, I Learned to Fly, či slovensky spievaná Celý svet si ty. Okrem svojej tvorby sa kapela venovala aj remixom pre známe mená ako Jana Kirschner, Dan Bárta, Hex, Tata Bojs, Ecstasy of St. Theresa či Lenny Kravitz. Úspešne rozbehnutý štart pribrzdili rodičovské povinnosti členov kapely, ktoré skončili nakoniec zmenou na poste speváčky. Útlm činnosti Veneer vyplnil Pavol Hubinák spoluprácou s kapelou Ospalý pohyb, s ktorou vydal dva albumy (Ö a Úzkosť a rozpad) a jednu EP (Ü). V roku 2017 prišla do kapely speváčka Habbiel (Modré hory, Fat Kit) a po niekoľkých koncertoch vydali na značkách Deadred / Starcastic singel Spheres, ktorý predznamenal nové EP Recovery.
EP Recovery:
https://deadred.sk/releases/veneer-recovery
https://veneer.fanlink.to/rcvr
https://veneer-sk.bandcamp.com/album/recovery
Limitovaný vinyl Recovery:
https://deadred.sk/product/veneer-recovery-vinyl-edition
Veneer:
https://veneer-sk.bandcamp.com
https://www.instagram.com/veneer_sk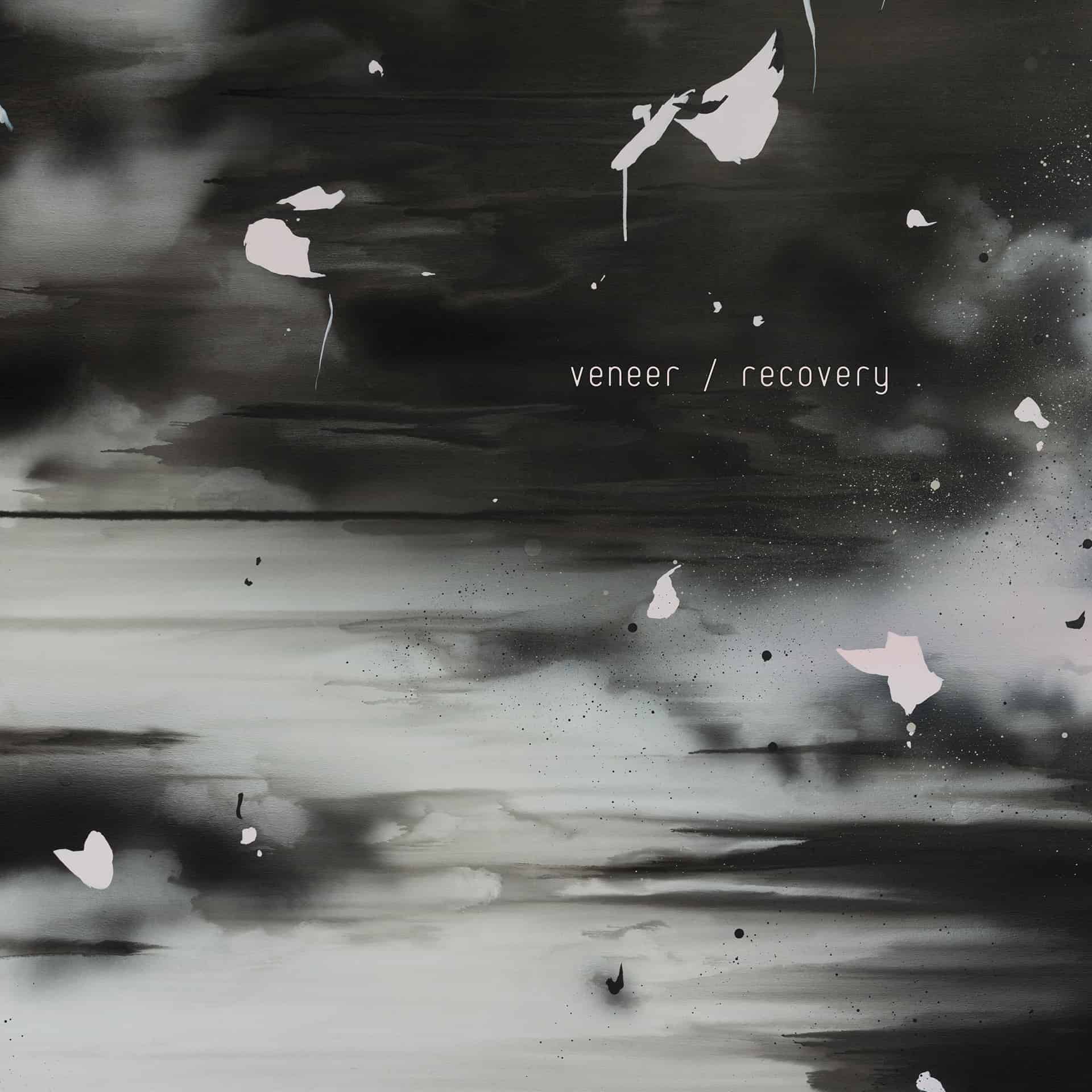 Zdroj: TS