Spevák Thomas Puskailer si pre fanúšikov pripravil unikátny vianočný divadelný koncert Tajomstvá vianočného krbu, počas ktorého bude úsmev striedať dojatie. Thomas si zavolal na pomoc spevácke a herecké kolegyne Petru Humeňanskú, Karin Olasovú a Katarínu Ivankovú. Spolu s režisérom Svetozárom Sprušanským a Divadlom Komédie vytvorili predstavenie o Vianociach, o predvianočnom čase, mužsko – ženských prioritách, o očakávaniach, o prípravách, o zhone a tešení sa na najkrajšie sviatky roka. Nenechajte si ujsť premiéru Tajomstvá vianočného krbu 22. novembra v bratislavskom Dome kultúry Ružinov. Dozviete sa všetko, čo ste si vždy o Vianociach mysleli, ale báli ste sa to vysloviť nahlas!
Námet, scenár, scénu, kostýmy a réžiu predstavenia má na konte Svetozár Sprušanský, ktorý s Thomasom Puskailerom spolupracoval už na viacerých projektoch.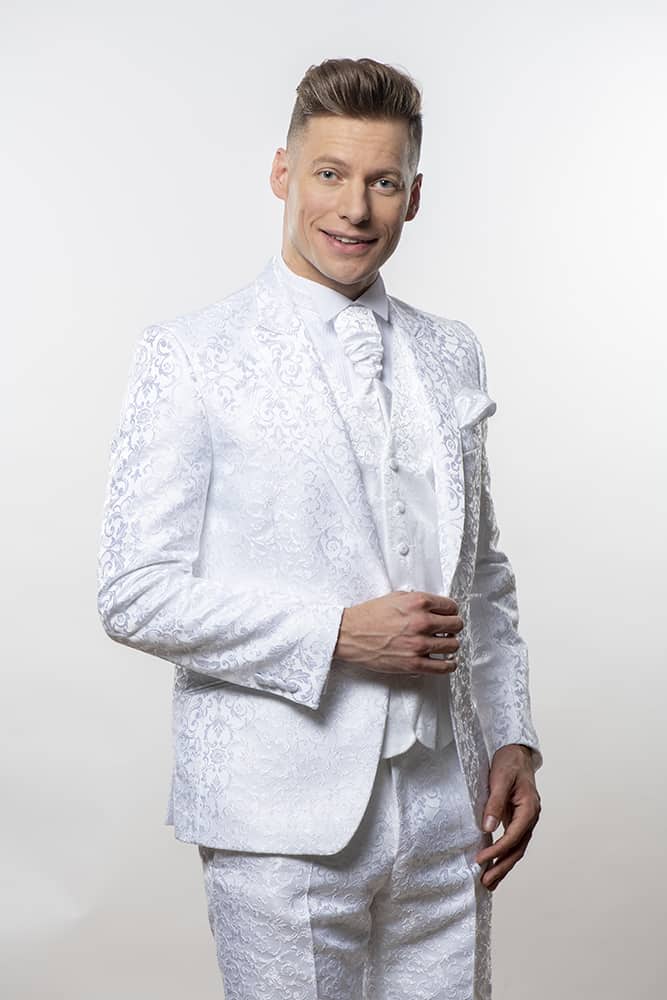 "Ľudia v predvianočnom čase zabúdajú byť uvoľnení. Sú v zajatí chaosu, stresu, zhonu. A preto by bolo fajn, keď im ponúkneme 90 minút zastavenia sa, harmónie, pokoja a pozitívnej energie. Pripomenutia si tých najobyčajnejších chvíľ, ktoré prežíva takmer každá rodina počas Vianoc. Úsmevné spomienky na tieto okamihy, nadhľad nad prípravami Vianoc, ale aj návrat k prapodstate a skutočnému zmyslu Vianoc. Thomasa, ktorý je pre mňa zosobnením pozitívnej energie, úsmevu a bezstresovosti, som oslovil s touto ideou. A on súhlasil," prezradil režisér Svetozár Sprušanský.
Vždy pozitívne naladený Thomas Puskailer, ktorý je známy svojimi ekologickými projektami, má Vianoce veľmi rád. O to viac, ako sa stal otcom syna Noaha. Tento rok ich strávi spolu s rodinou na chate na Liptove.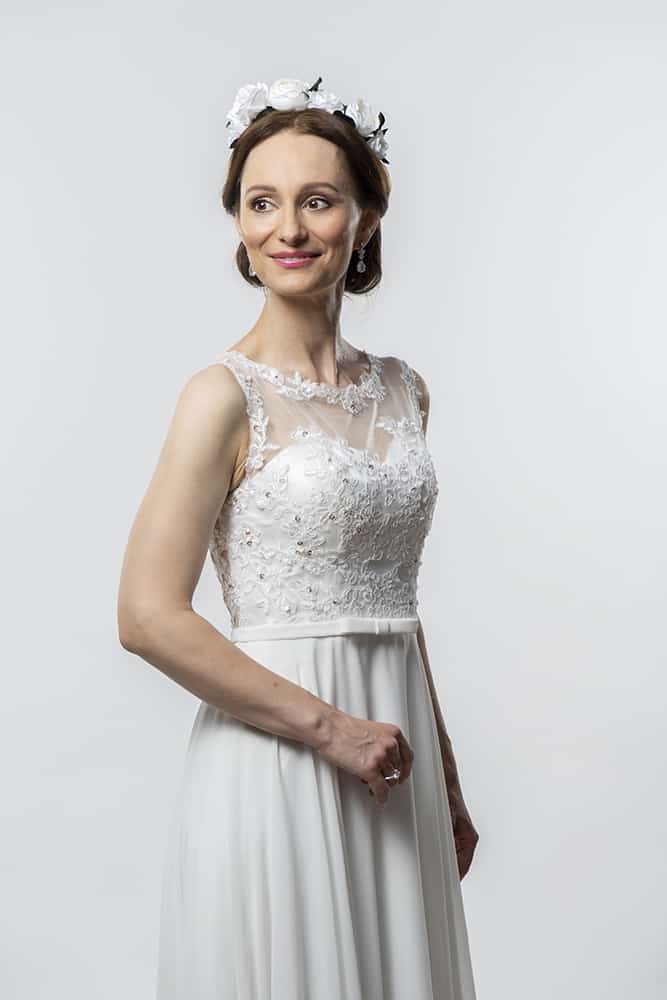 "Vianoce sú magické – čas pokoja, kedy sa všetci spomalíme a užívame si s rodinou. V divadle sme skvelá partička. Herečky Karin, Petra, Katka a hudobník Ľuboš sú úžasné osobnosti, ľudia a profesionáli, je radosť s nimi spolupracovať. Čo by som si viac mohol priať, sú perfektní. Tento vianočný projekt robíme s veľkou radosťou a veľmi nás to baví, verím, že to budú diváci cítiť," teší sa sympatický Thomas Puskailer.
Ambíciou predstavenia je divákom priniesť láskavý divadelný projekt, počas ktorého sa herci a speváci porozprávajú s obecenstvom na tému Vianoc. Ale predovšetkým – dať priestor hudbe a piesňam. Tým najznámejším a najľúbeznejším v nových prekladoch slovenských básnikov a textárov Daniela Heviera, Martina Sarvaša a Petra Uličného.
"Pre náš program vznikli mnohé nové texty. V predstavení bude zástoj hudby a piesní v rovnováhe s textami interpretovanými hercami. A skĺbiť tieto dve polohy, aby jedna vychádzala z druhej, aby sa vzájomne prepájali, to bolo azda to najťažšie. Thomas "zabojoval" so slovenčinou a určite mnohých prekvapí aj vo vážnejších a stíšenejších polohách svojho prejavu," konštatuje Svetozár Sprušanský.
V predstavení si s Thomasom Puskailerom zaspievajú speváčky a herečky Petra Humeňanská, Katarína Ivanková a Karin Olasová. O aranžmány a hudobné podklady sa postaral Ľuboš Brtáň, ktorý si na koncerte aj zahrá.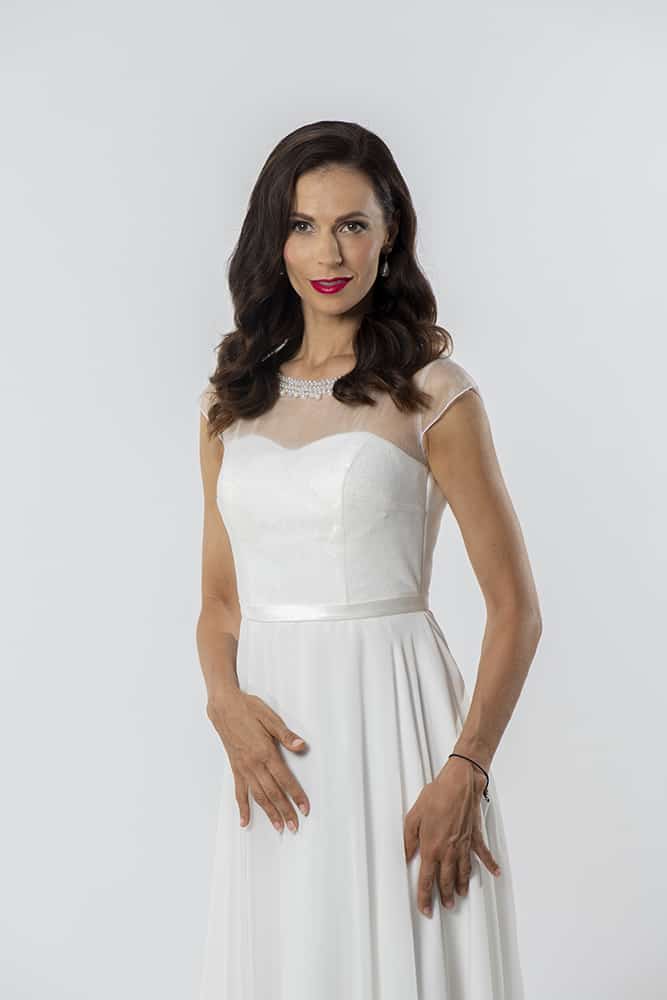 "Množstvo skladieb v inštrumentálnom podaní v úpravách gitaristu Ľuboša Brtáňa sú naozaj skvostné. Dievčatá spievajú ako anjeli a občas aj ako čertíci. Verím, že divákom bude behať mráz po chrbte, ale že sa aj pobavia. V predstavení zaznie šestnásť najznámejších vianočných piesní z celého sveta – obľúbená Pieseň malého bubeníka, Ó Svätá noc, Biele Vianoce, Cesta domov, List Ježiškovi, Tichá noc, Feliz Navidad či Jingle Bells. Množstvo piesní ani nepoznáme podľa ich názvov, ale podľa ich melódií a nápevov. Nebude chýbať ani Ave Maria, Adeste Fidelem, či zmes slovenských kolied. Sóla aj duety. Humor a sentiment navážiť v tom správnom pomere – to bolo takisto veľmi dôležité," neskrýva radosť Svetozár Sprušanský.
A aké by to boli Vianoce bez darčekov? Zopár divákov si z predstavenia odnesie niekoľko hodnotných darčekov, a to vďaka partnerom, priateľom a podporovateľov tohto projektu.
"Príďte vy všetci, ktorí ste nezabudli snívať, tešiť sa, usmievať sa. Pozývame vás k nášmu malému rodinnému krbu. Veríme, že sa pri ňom zohrejete a bude vám len tak obyčajne a ľudsky príjemne,"pozýva Thomas Puskailer.
Nenechajte si ujsť premiéru Tajomstvá vianočného krbu 22. novembra v bratislavskom Dome kultúry Ružinov. Následne sa Tajomstvá vianočného krbu presunú do Bojníc, Banskej Bystrici či Kežmarku. Vstupenky si môžete kúpiť v sieti Ticketportal na https://www.ticketportal.sk/event/TAJOMSTVA-VIANOCNEHO-KRBU alebo priamo v miestnych pokladniach. Informácie o predstavení nájdete na oficiálnej stránke https://www.divadlokomedie.sk/tajomstva-vianocneho-krbu/ Všetky informácie o Thomasovi Puskailerovi nájdete na www.thomaspuskailer.com alebo na www.instagram.com/thomaspuskailer a www.facebook.com/puskailerthomas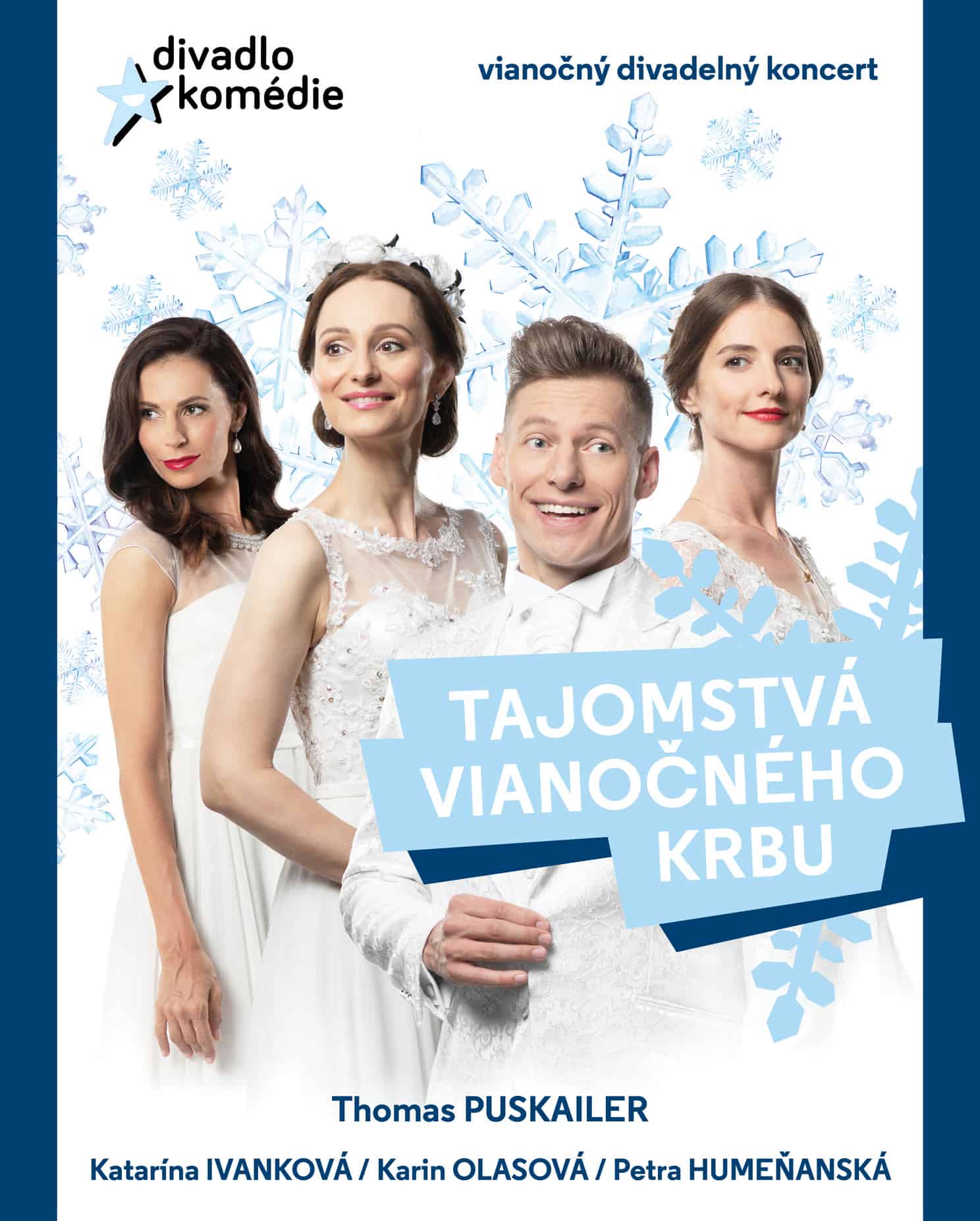 22.11. 2019 Bratislava – Dom kultúry Ružinov – premiéra
10.12. 2019 Bratislava – Dom kultúry Ružinov
14.12. 2019 Mojmírovce – Dom kultúry
‪15.12. 2019 Bojnice – Kultúrne centrum Bojnice
‪18.12. 2019 Banská Bystrica – Aula SZU
19.12. 2019 Kežmarok – Mestské kultúrne stredisko
Zdroj: TS