Čtvrtou nahrávku s názvem OLD BIG BAD NEW BIG GOOD vydala skupina The Drain na podzim loňského roku, pokřtění se dočká 14. května v pražském Café v lese. Původně prosincové klubové turné se uskuteční v náhradních termínech na přelomu dubna a května. Čtyřčlenná formace se tak na druhý pokus rozloučí s velkým špatným a přivítá velké dobré.
Desetiskladbová studiovka vyšla na konci října na digitálních platformách, v únoru tohoto roku se dočkala i svého vinylové provedení. Deska produkovaná klávesistou českých MYDY Nèrem Scartchem a masterovaná americkým držitelem Grammy za mastering Michaelem Fossenkemperem vyneslo pražské čtveřici hudebníků nominaci v prvním kole hlasování letošních Cen Anděl v kategorii Rock.
"Turbulentní změny plánů jsou něco, na co bychom měli bejt v živý kultuře zvyklý. To neznamená, že nám to nezakroutilo palcema u nohou. Na dvakrát přeložený turné ale už snad tentokrát konečně klapne, na koncertech bude možný si koupit OLD BIG BAD NEW BIG GOOD na vinylu a další novej merch. Těšíme se, až se po tý dlouhý koncertní abstinenci potkáme s lidma v klubech," říká frontman kapely a šéf vydavatelství Dayspeed Music Daniel Šubrt.
Koncertní sérii odstartují 29. dubna spolu s Burning Steps a Prášek Proti Blbosti v českobudějovickém Klubu Tempo, 30. dubna zahrají v plzeňském Divadle Pod Lampou za doprovodu Burning Steps a Frank Love / Mr. Cemetery, 6. května vystoupí v brněnském Bajkazylu, 7. května ve znojemském Gogo klubu spolu s Objects. Křest alba proběhne 14. května na domácí půdě v pražském Café V lese, závěrem zavítají The Drain do českokrumlovského Klubového muzea českého undergroundu. V polovině června zahrají také na 28. ročníku festivalu Rock for People.
29/04 Klub Tempo (České Budějovice) – https://fb.me/e/2cfEZFPXk
30/04 Divadlo pod lampou (Plzeň) – https://fb.me/e/1N9K68kph
06/05 Bajkazyl (Brno) – https://fb.me/e/1svCQ1BUC
07/05 Gogo klub (Znojmo) – https://fb.me/e/Zx7ohINB
14/05 Café V lese (Praha) – https://fb.me/e/1ZByAPsFs
20/05 Club Museum Czech Underground (Český Krumlov) – https://fb.me/e/1MExTMzXJ
Multilink alba: https://bfan.link/old-big-bad-new-big-good
Youtube videoklip 1. singlu 2 OLD 2 R'N'R: https://youtu.be/Oxv3GrfUnrM
Youtube videoklip 2. singlu Oh, David!: https://youtu.be/8DWTEfN2FIs
Youtube videoklip 3. singlu Kill Love: https://youtu.be/vyqt_rHlCWE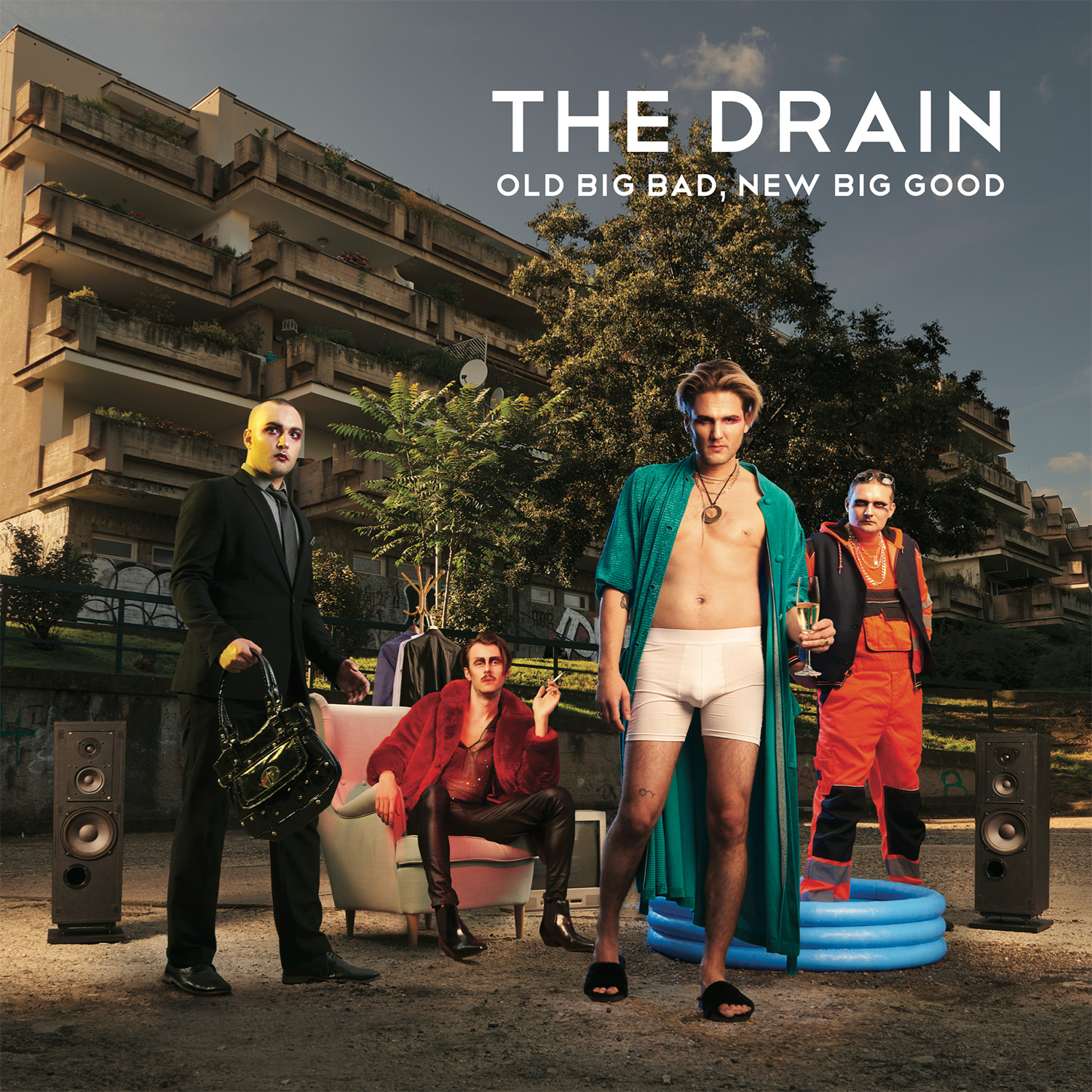 Zdroj: TS