The Drain uvádí videoklip ke svému na podzim vydanému albu OLD BIG BAD NEW BIG GOOD. Skladba Kill Love je třetím singlem s videoklipem k čtvrtému albu této alternative rockové skupiny. Ústřední postavou klipu je herec ústeckého Činoherního studia Adam Ernest známý například z nezávislém filmu Párty Hárd režiséra a rappera Řezníka nebo seriálu Kukačky České televize.
Hlavní hrdina se v bezmála pětiminutovém videu plahočí přes potoky, kopce a další překážky drsného terénu Jizerských hor. Cestu od hřebenu hor přes Pytlácké kameny až ke kaskádám na říčce Jedlové mu komplikuje neobvyklé břemeno, které přes všechny obtíže vláčí přírodou. Vizualizace vnitřního souboje se podle námětu samotného představitele hlavní role chopil režisér a kameraman Jiří Vágner, který se postaral i o střih klipu.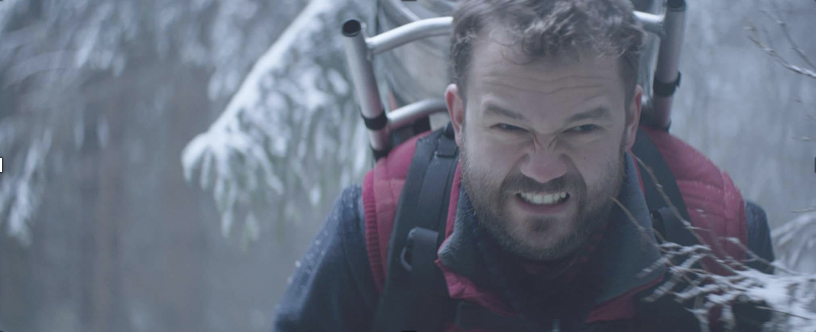 "Klip se výrazně odlišuje od naší dosavadní audiovizuální prezentace. Kill Love je pojatá daleko filmověji. Jedná se taky o první klip, ve kterém nikdo z nás neúčinkuje. Je to asi jedno z mých nejosobnějších vyjádření v historii kapely, ať už se jedná o píseň jako takovou nebo o videoklip. Oboje metaforicky zobrazuje sisyfovské zacyklení ve vlastním sebeklamu a nekonečnou oscilaci mezi láskou a nenávistí ke svému břemenu, jehož povaha je v klipu dost jasně ilustrována," říká frontman a autor hudby a textu singlu Daniel Šubrt.
Album OLD BIG BAD NEW BIG GOOD vyšlo v říjnu tohoto roku na digitálních platformách a nyní bude k dostání i na vinylech. Na desetiskladbové desce se producentsky podílel Nèro Scartch z kapely MYDY. Nahrávku natáčela pražská čtveřice u Amaka Goldena v Golden Hives a v Megahit Lair Studiu frontmana Daniela Šubrta. The Drain, stejně jako hudební projekt Adama Ernesta s názvem SEBE, jsou součástí stáje českého vydavatelství Dayspeed Music, které spoluzaložil právě Šubrt.
V souvislosti s vydáním alba se The Drain chystali na prosincové turné. V důsledku nepříznivé pandemické situace byly koncerty přesunuty na jaro 2022.
Multilink alba: https://bfan.link/old-big-bad-new-big-good
Youtube videoklip 1. singlu 2 OLD 2 R'N'R: https://youtu.be/Oxv3GrfUnrM
Youtube videoklip 2. singlu Oh, David!: https://youtu.be/8DWTEfN2FIs
Facebook: https://www.facebook.com/thedraincz @thedraincz
Instagram: https://www.instagram.com/the.drain/ @the.drain
Zdroj: TS