The Drain uvádí čtvrtou desku s názvem OLD BIG BAD NEW BIG GOOD. Album vychází 22. října u českého vydavatelství Dayspeed Music. Nahrávka alternative rockové skupiny vznikla za producentského dozoru Nèro Scartche (MYDY). Novinku natáčela pražská čtveřice u Amaka Goldena v Golden Hives a u frontmana skupiny Daniela Šubrta ve studiu Megahit Lair.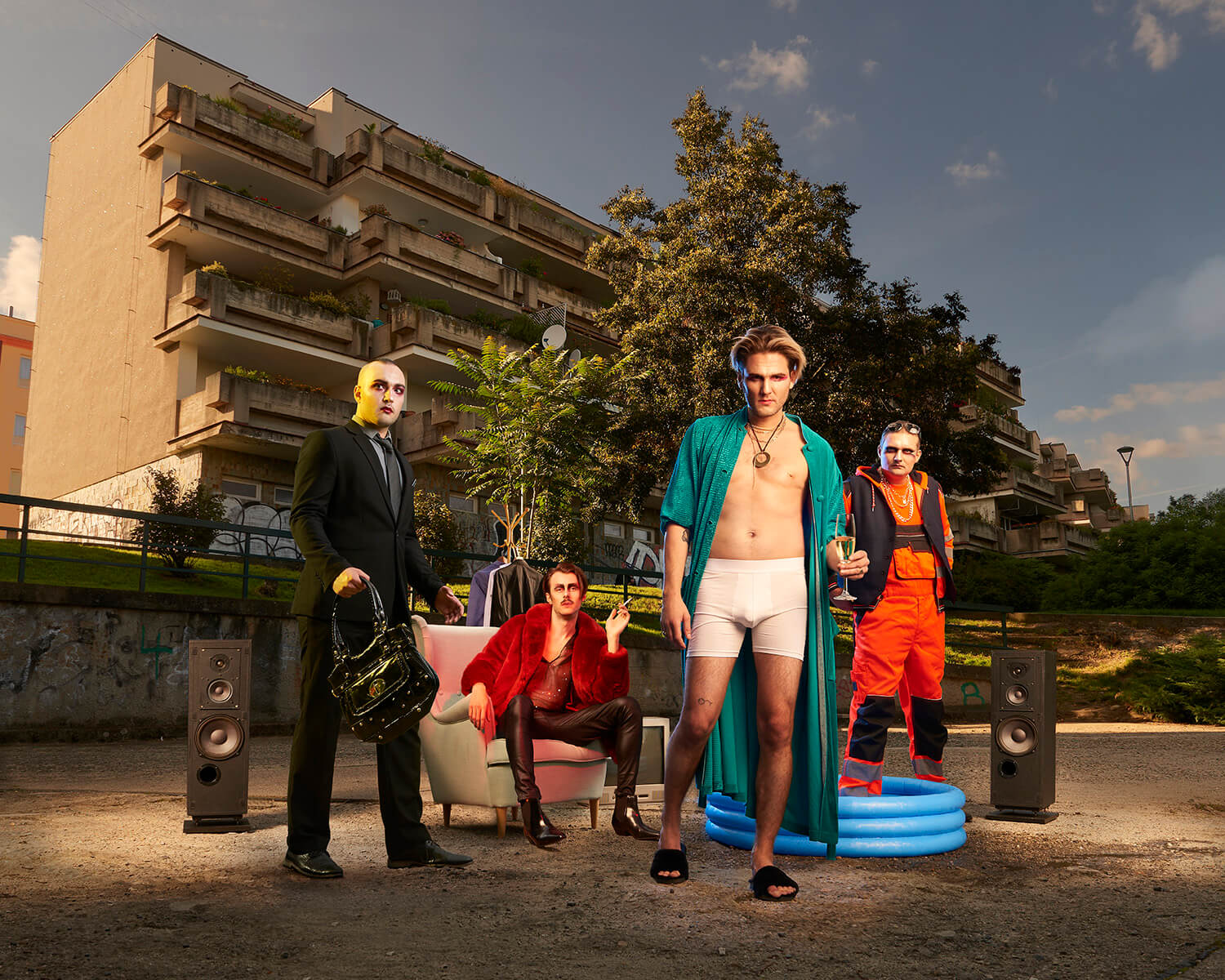 Kapela známá extravagancí a náklonností k estetice dekád devadesátých a nultých let současného milénia opatřila přebal alba fotografií hudebníků na nuselském sídlišti. Rozmanité kostýmy expresivně ilustrují a nadsazují charakteristické rysy jednotlivých členů skupiny. Autory fotografií, které zachycují kontrast pop-artového glamu a sídlištní šedi, jsou čeští fotografové František Svatoš a Jakub Delibalta ze studia JAFR.
"K devadesátkám a nultým létům jsme tíhli vždycky. U poslední desky se to projevilo jak v soundu, tak ve vizuálu. Oproti megalomansky rozmáchlý Bangolii stojící víc na vlivech šedesátek a sedmdesátek jsme se trochu víc vrátili k syrovosti a rockový přímočarosti prvních dvou desek. Snad jen s trochu vyzrálejšíma aranžema a vytříbenějším zvukem," říká frontman skupiny Daniel Šubrt.
The Drain za svou čtrnáctiletou kariéru zcestovali část Evropy. Na jejich předchozím počinu se producentsky podílel Greg Gordon, který má v portfoliu spolupráci s kapelami jako Red Hot Chilli Peppers, Oasis nebo System Of A Down. I tentokrát navázali spolupráci se zahraničním profesionálem a to Michaelem Fossenkemperem z TurtleTone Studio v New Yorku, držitelem dvou ocenění Grammy za mastering. Při volbě producenta ale kapela tentokrát zůstala v ČR a vsadila na mládí.
"Po cenný spolupráci s věhlasným americkým producentem jsme chtěli zkusit změnu a oslovili jsme talentovanýho Nèra Scartche, kterýho podle mě čeká skvělá producentská budoucnost. Rozhodnutí nelitujem ani v nejmenším, Nèro si dal strašně záležet, dokopal nás k pečlivosti, což je věc, která nám občas trochu chybí a myslim, že společnýma silama se nám podařilo naplnit vytyčenej cíl, kterým bylo nahrát kompaktně znějící tvrdou přímočarou desku se současným zvukem," popisuje Šubrt. citace o spolupráci s Nerem, Amákem apod. nebo o zahraničních spolupracích
OLD BIG BAD NEW BIG GOOD se dočká pokřtění hned v několika hudebních klubech po České republice. Na koncertech bude dostupné album i na vinylech. Ten bude k dostání od 2. prosince, v současné době běží předprodej.
Multilink alba: https://bfan.link/old-big-bad-new-big-good
Youtube videoklip 1. singlu 2 OLD 2 R'N'R: https://youtu.be/Oxv3GrfUnrM
Youtube videoklip 2. singlu Oh, David!: https://youtu.be/8DWTEfN2FIs
Facebook: https://www.facebook.com/thedraincz @thedraincz
Instagram: https://www.instagram.com/the.drain/ @the.drain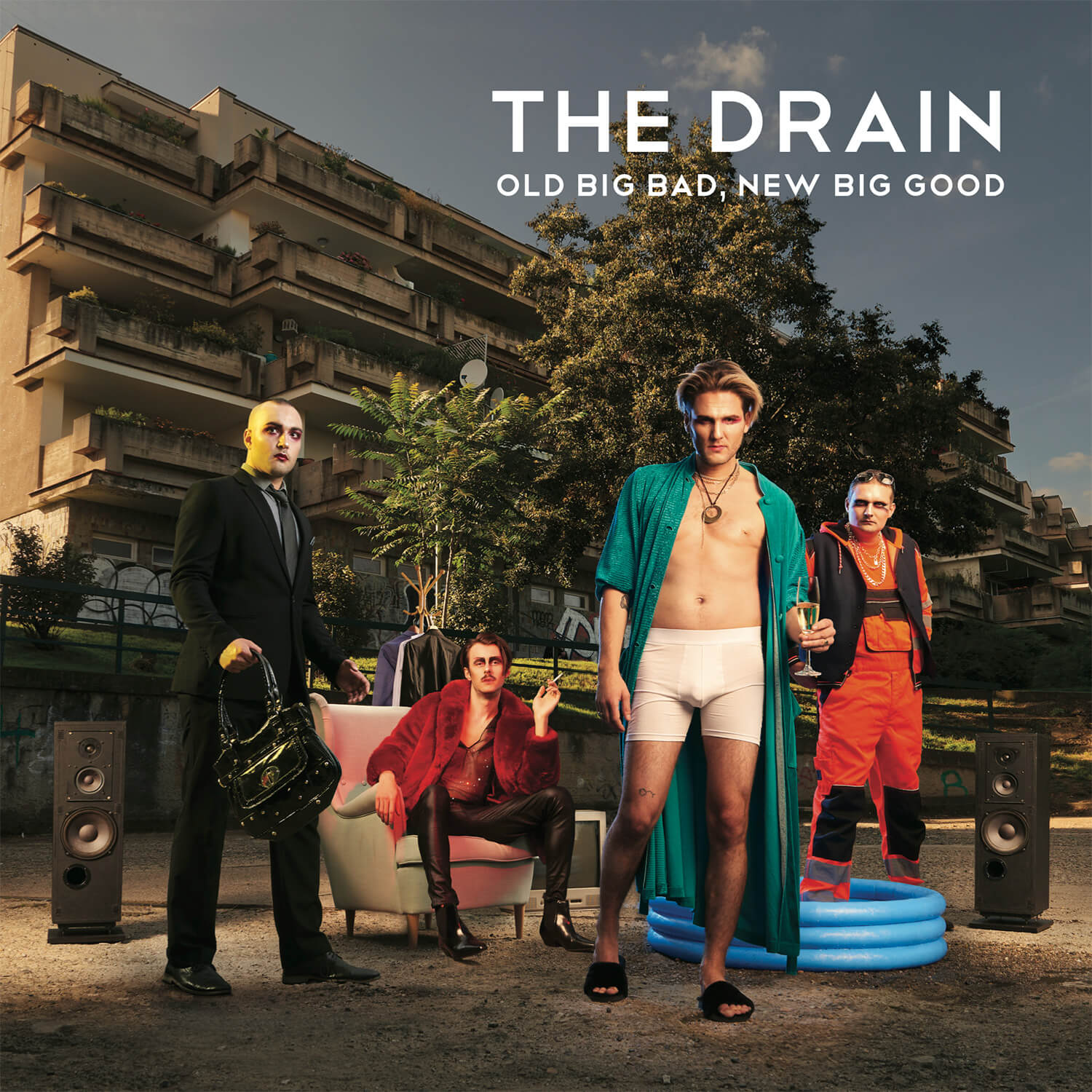 Zdroj: TS
Foto: František Svatoš & Jakub Delibalta