V rámci koncertní série Léto v parku, která probíhá od července do září ve Festivalparku na letišti Věkoše v Hradci Králové, vystoupí 10. července čerství držitelé Ceny Anděl, Tata Bojs.
Tata Bojs je jednou z nejoceňovanějších a nejenergičtějších českých kapel. Na scéně se pohybují třicet let, v loňském roce vydali desáté album Jedna nula, které jim vyneslo Cenu Anděl 2020 v kategorii skupina roku. Tata Bojs bude předskakovat královéhradecká indie – popová formace The Valentines.
Kromě koncertu se mohou návštěvníci Festivalparku těšit na pestrou gastrozónu s bary, možnost kempování a parkování i posílenou linku městské hromadné dopravy. Koncert bude probíhat v otevřeném šapitó chránící před případným deštěm.
Mezi další akce Léta v parku patří rapové legendy PSH 16. 7., legendární Mňága a Žďorp, nekompromisní Vanessa 6. 8., písničkář Jaromír Nohavica 2. 9. nebo Jelen 3. 9.
Program bude postupně doplňován na www.letovparku.cz, vstupenky v prodeji na Goout.net nebo v Trafice Non Stop v hotelu Grand v Hradci Králové.
Organizátoři připravují na léto také Rock for People Hope s hvězdami jako The Hives či Maneskin i rodinný bejbypankový festival Kefírek.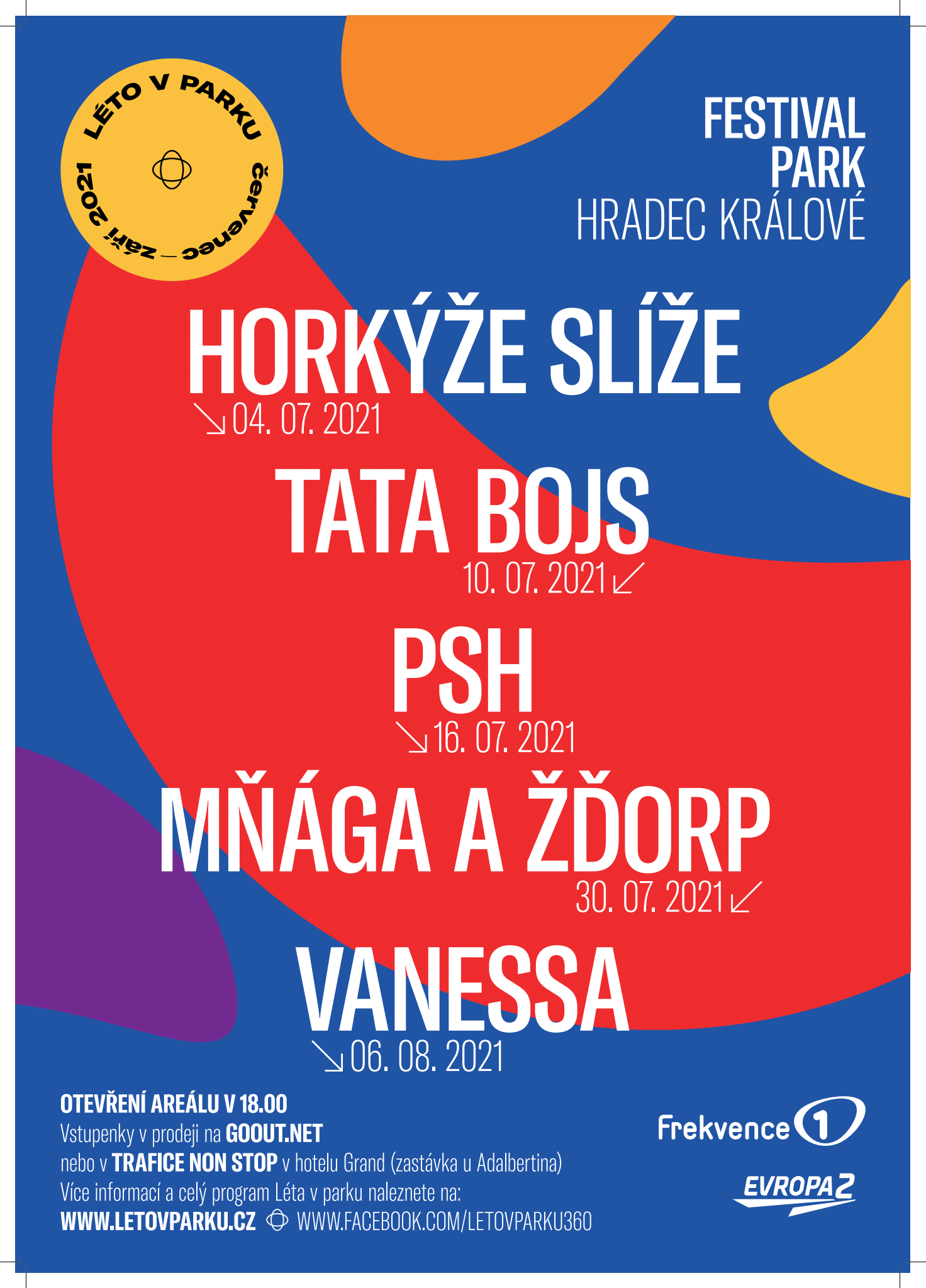 Zdroj: TS