Pyšní hrdinovia tejto doby padajú na zadok najviac, zhodli sa členovia skupiny. Ústrednou témou singlu Mních, ktorý sa dočkal precízne pracovaného videoklipu, je mierna satira na súčasnú spoločnosť.
Bezprostredne po vydaní videoklipu k piesni Som iný, ktorá mala podľa chalanov super ohlasy, sa Svieca vo vetre pustila do ďalšej práce. Svetlo sveta uzrel klip aj k piesni Mních, ktorý sa však nerodil ľahko.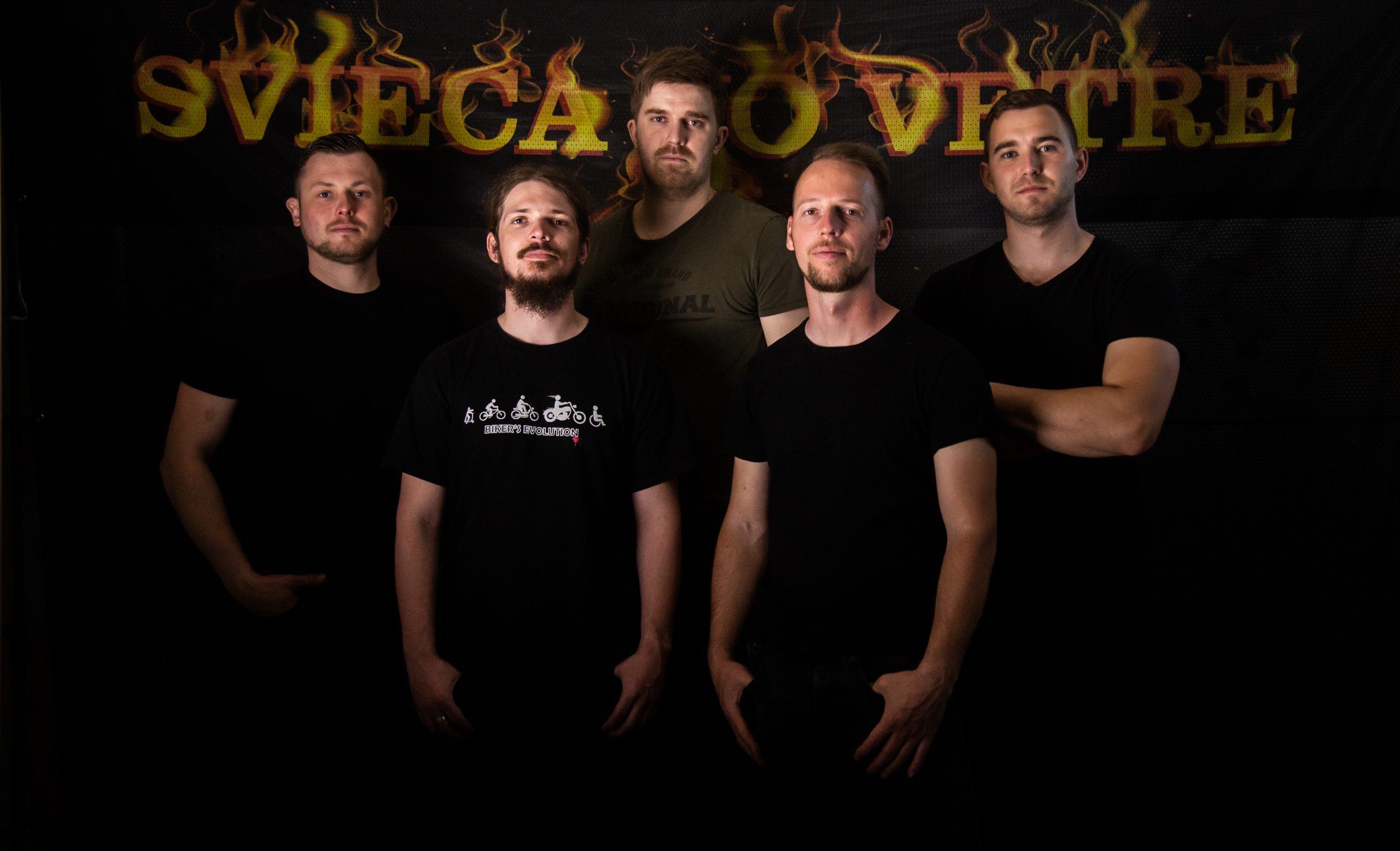 "Väčšinu času sa natáčalo v exteriéri a kvôli počasiu sa nám to predĺžilo až na 3 dni. Vďaka odbornému dohľadu a precíznosti Christiána Ďuriša, s ktorým sme spolupracovali aj pred tým, sme každý zaber mali vopred premyslený. Christián dáva veľký dôraz na výraz a svetlo, preto niektoré zábery museli byť opakované až kým nebol hlavný režisér spokojný. My sme z výsledku tiež veľmi nadšení," povedal Matej Bezecný, spevák a frontman skupiny.
Natáčalo sa na hrade Lietava kde členov kapely, ale aj štábu potrápila zima. "Správcovia hradu sa o nás krásne postarali, za čo im patrí veľká vďaka," zhodli sa všetci.
Celý príbeh našej novej skladby Mních sa nesie v duchu neustáleho napredovania každého z nás. "Ani popri tom však nesmieme zabúdať na našich blízkych, pretože nikdy nikto nič nedokázal úplne sám," dodal Matej. A tak je táto pieseň spolu s klipom satirou na dnešnú dobu. Občas pyšní hrdinovia padajú na zadok najviac.
Skladba sa nahrávala s štúdiu kapely, o mix a master sa postaral gitarista Michal. Zaujímavosťou je, že v refréne sa nachádza asi 16 spevov spojených do jedného, a to vyvoláva vo výsledku pocit plnosti.
Zdroj: TS