Štefan Margita pripravil na tohtoročnú jeseň nový album s názvom plným nádeje Na správné cestě. Ako výrazná rešpektovaná hudobná osobnosť a spevák, ktorý rád prekračuje hranice hudobných žánrov, tentokrát oslovil mladého skladateľa, textára, speváka a producenta Michala Kindla.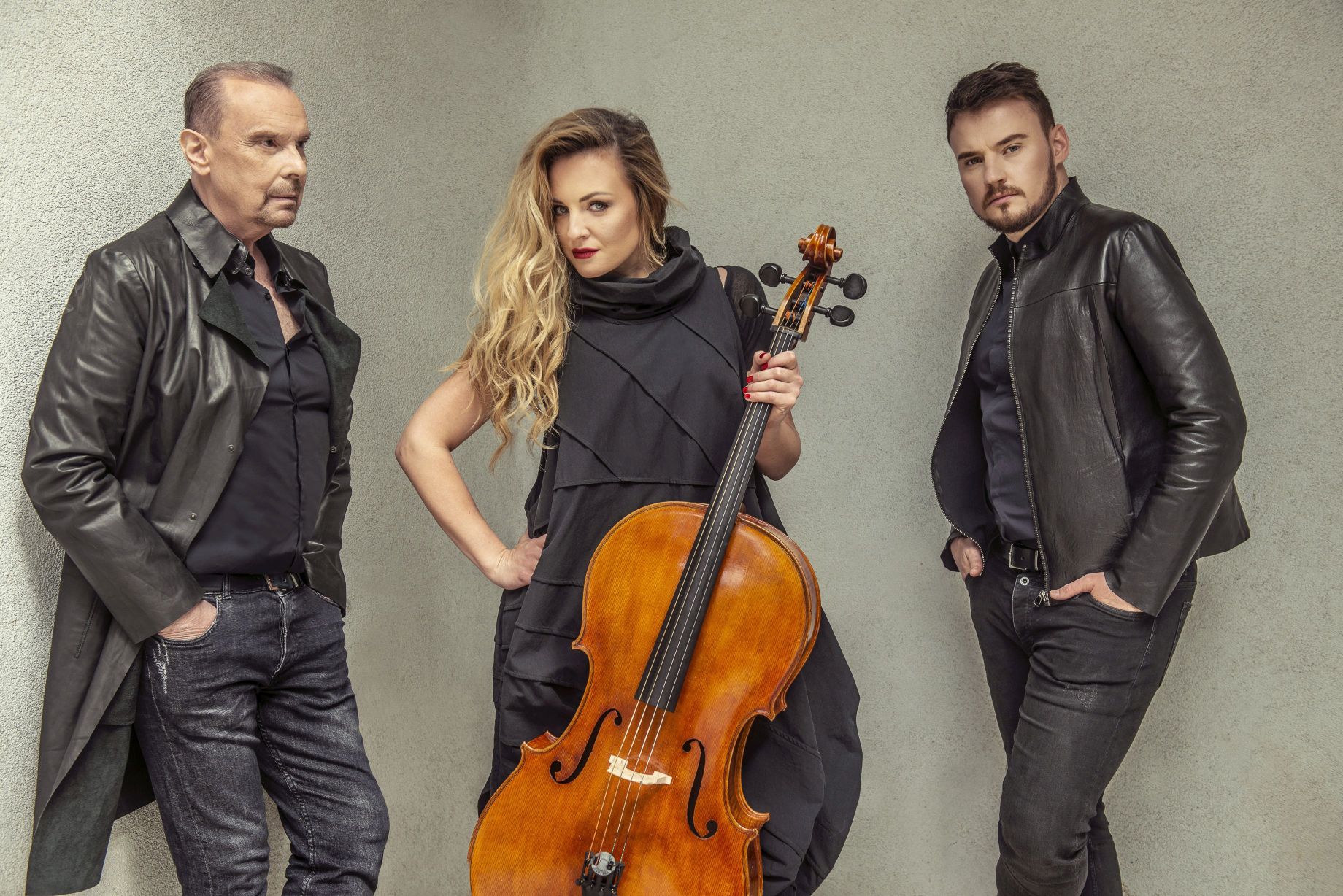 Michal Kindl napísal a vybral pre Štefana Margitu dvanásť intímnych a melodických piesní, ktorých základnou témou je láska a jej rôzne podoby. Pop-šansónovo ladený album prináša mimoriadne vydarené aranžmány z produkcie Daniela Hádla, v ktorého štúdiu na Vyžlovke sa i nahrávalo. Pri niektorých piesňach zaobstaral klavírne party samotný autor Michal Kindl a na violoncello hrala talentovaná česká cellistka Iris Moris.
Štefan Margita vyrazí spoločne s Michalom Kindlom a Iris Moris tiež na turné Intimity, počas ktorého predstavia nové piesne v koncertnej podobe. Turné odštartuje 17. septembra 2021 a zatiaľ pozostáva z 23 koncertov.
Ako prvý singel, ktorý je predzvesťou a ochutnávkou albumu, Štefan Margita vybral pieseň Déšť, ktorú naspieval v duete s Michalom Kindlom. Singel je už dostupný na digitálnych servisoch Supraphonline, Spotify, iTunes/Apple Music, Deezer a ďalších.
Album Na správné cestě vydáva Supraphon v piatok 10. septembra 2021 na CD, LP i digitálne. Predpredaj bol už zahájený v hudobnom e-shope Supraphonline.
ŠTEFAN MARGITA & MICHAL KINDL / INTIMITY – KONCERTNÉ TURNÉ 2021–2022
17.9. – Kostel sv. Jiljí, Strmilov
03.10. – MKS Tachov
13.10. – Městské divadlo Mariánské lázně
18.10. – Kongresové centrum Zlín
19.10. – Sono Centrum Brno
22.10. – Městské divadlo Děčín
26.10. – Depo2015 Plzeň
27.10. – KD Metropol České Budějovice
01.11. – Divadlo Klatovy
10.11. – Městské divadlo Slaný
11.11. – Městské divadlo Pelhřimov
15.11. – Znojemská Beseda Znojmo
22.11. – Kulturní centrum Mělník
23.11. – Divadlo A. Dvořáka Příbram
25.11. – Městské divadlo Jablonec n. Nisou
29.11. – Divadlo Fráni Šrámka Písek
01.12. – Divadlo Hybernia Praha
05.12. – Frauenkirche Dresden
15.12. – Dům kultury Ostrava
16.12. – Kino Metropol Olomouc
19.12. – Kulturní zařízení Kytice, Světlá n. Sázavou
10. 1. – Městské Kulturní středisko Domažlice
11. 1. – Městské divadlo Turnov
Tenorista ŠTEFAN MARGITA sa narodil 3. 8. 1956 v Košiciach. Pôsobil a pôsobí v najslávnejších operných domoch sveta (v milánskej La Scale, londýnskej Kráľovskej opere v Covent Garden, v newyorskej Metropolitnej opere, v parížskej Národnej opere Bastille, v San Franciscu, Chicagu, Turíne, Madride, Tokiu, Bruseli, Lyone, Neapole či Dallase). Celosvetové renomé a obdiv publika i kritikov mu priniesli predovšetkým úlohy v Janáčkových operách Káťa Kabanová, Z mrtvého domu a Osud, Tambourmajor v opere Vojcek Albana Berga, kapitán Vere v Brittenovej opere Billy Budd, Loge vo Wagnerovej Zlatu Rýna alebo Šujskij v Musorgského opere Boris Godunov. V marci 2019 rozšíril svoj repertoár o ďalšiu rolu: v stuttgartskej opere prvýkrát vystúpil v titulnej úlohe Friedricha Wilhelma v opere Hansa Wernera Hankeho Princ Homburský. V roku 2020 sa ako Tichon v Janáčkovej Kátě Kabanové vrátil do Metropolitnej opery v New Yorku. Medzinárodnú kariéru začal ako Kudrjáš v Janáčkovej Káťě Kabanové v ženevskom Grand Théâtre. Medzi dirigentmi, s ktorými spolupracoval, sú: Sir Simon Rattle, Claudio Abbado, Gerd Albrecht, Jiří Bělohlávek, Zdeněk Košler, Semjon Byčkov, Sylvain Cambreling, Seiji Ozawa, Kirill Petrenko, Aldo Ceccato, Antonio Pappano či Zoltán Peskó. V koncertnom repertoári Štefana Margitu sa objavujú predovšetkým piesne a árie Čajkovského, Mozarta, Beethovena, Schuberta, Dvořáka, Mahlera, Bartóka a Gershwina. Mimoriadne sa darí Margitovým domácim nadžánrovým albumom vydaným v Supraphone: Melancholie, X MAS, Mapa lásky.www.stefanmargita.com
Skladateľ, spevák a producent MICHAL KINDL sa narodil v roku 1988 v Příbrami. Od 15. rokov sa venuje hudbe a živému hraniu. V roku 2017 dochádza k zlomu v jeho kariére, kedy začína písať vlastné skladby, vďaka ktorým v roku 2018 vychádza jeho debutový album Barvy, nazvaný rovnako ako jeho pilotný singel. K pesničke Barvy natočil Michal tiež svoj prvý videoklip, na ktorom spolupracuje s producentom svojich skladieb Alešom Zenklom. Na jeseň roku 2018 bol hosťom turné Davida Kollera a v roku 2019 si ho na svoje letné koncerty pozvala skupina Chinaski. Na jeseň toho istého roka prijal pozvanie od Štefana Margitu, aby s ním naspieval dueto Kulisy a vystúpil ako hosť na jeho turné po divadlách. Pred Vianocami 2020 vydáva so Štefanom Margitom singel Duch Vánoc, ktorý predznamenal vydanie albumu Štefan Margita – Na správné cestě, zloženého z dvanástich Kindlových autorských piesní. Aktuálne pracuje na svojom novom albume Ticho. www.michalkindl.cz
MULTILINK – Na správné cestě: https://lnk.to/StefanMargitaNaSpravneCesteID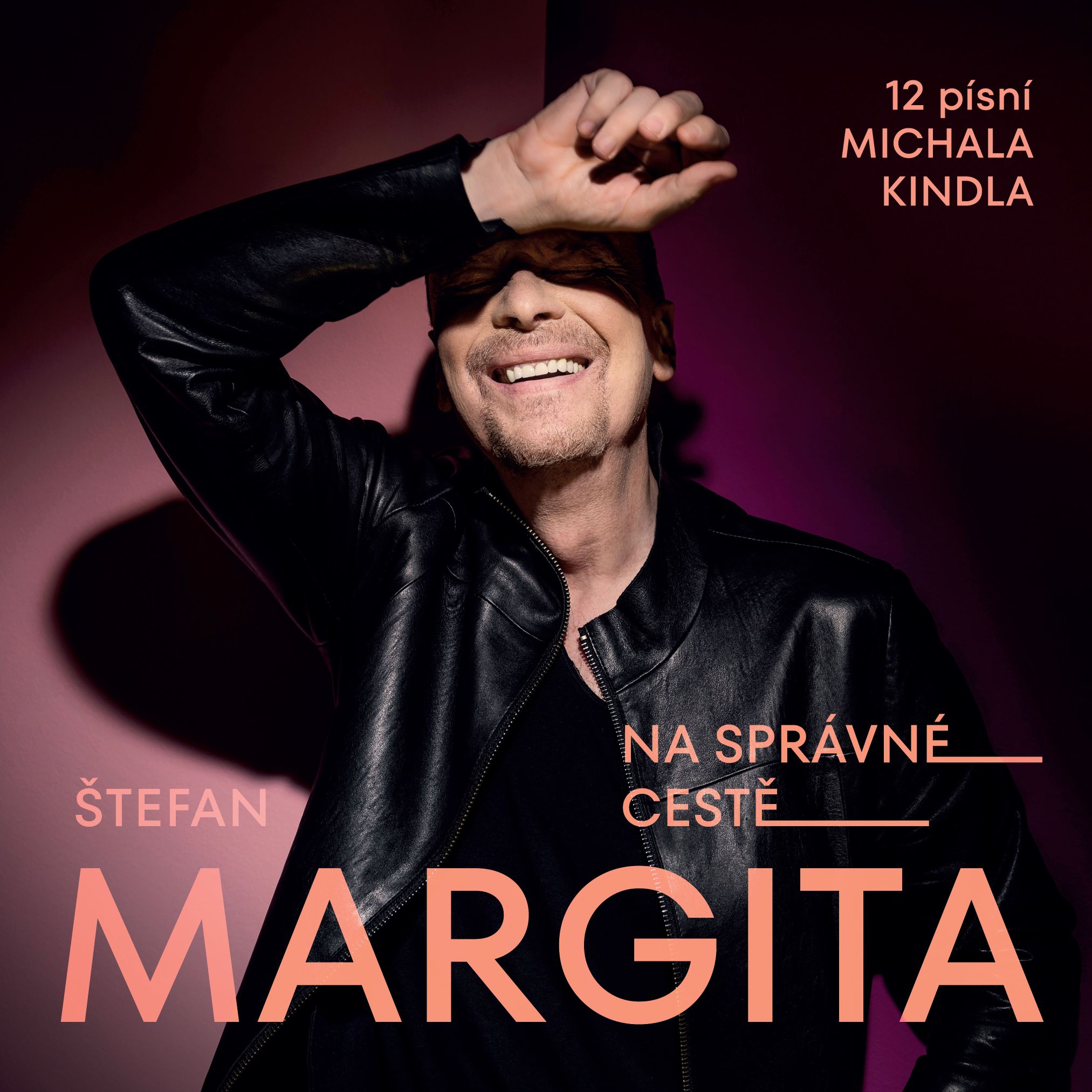 Rozhovor
Štefan Margita Na správné cestě v krajine emotívnych piesní
Ako by ste predstavili svoj nový album?
Nádherné zamilované piesne pre každú generáciu, ktoré vás dovedú na správnu cestu, na ktorej sa môžete rozhliadnuť po krajine melódií a vzletných textov. A trebárs vám pomôžu aspoň na chvíľu zastaviť čas a príjemne zabudnúť na všedné starosti.
Ako operný spevák asi málokedy zažívate, že by vám autor napísal piesne priamo na telo. Aký to bol pocit, keď ste ich nahrávali?
Veľmi mi imponovalo, že budem spievať piesne jedného autora. Ale zároveň je to obrovský pocit zodpovednosti, aby som ho nesklamal.
Máte k niektorej z tých dvanástich skladieb zvláštny vzťah?
Všetky piesne majú nielen nádherné melódie, ale i pôsobivé emotívne texty, ktoré ma hneď oslovili. Keby som mal niektoré vyzdvihnúť, tak by som menoval napríklad titulný song Na správné cestě. Veľmi ma tiež teší spievať piesne Skřivan a Neodcházejalebo pôsobivé dueto Déšť, ktoré spievame spoločne s Michalom a ktoré ako prvý singel vysielame za poslucháčmi koncom augusta – ešte pred vydaním celého albumu.
Album je možné žánrovo zaradiť do pop-music. Ako k tomu pristupujete?
Vôbec nemám rád rozdeľovanie na žánre. Buď vás piesne oslovia alebo nie! To je jediné, čím som ochotný hudbu merať.
S Michalom Kindlom vyrazíte na koncertné turné. Na čo sa môžu poslucháči tešiť?
Zaznie kompletne celý album. Všetkých dvanásť piesní plus niekoľko prekvapení v podobe duetov. Michal tiež zaspieva veci zo svojho pripravovaného album Loutka devátá. Sprevádzať nás bude skvelá violoncellistka Iris Moris, ktorá sa tiež predstaví i sólovo.
Čo si v súvislosti s novým albumom prajete najviac?
Prajem si, aby sa album Na správné cestě na CD i LP krásne počúval a poslucháčom prinášal predovšetkým radosť.
Najkrajšie správy Michala Kindla pre Štefana Margitu
Michal, ako Vám napadlo zložiť Štefanovi Margitovi hneď celý album?
Keď som v roku 2019 mal to šťastie hosťovať na koncertnom turné Štefana Margitu, poprosil ma, či by som mu zložil pár pesničiek… Nakoniec je z toho celý album. Priznám sa, že i pre mňa bola veľká výzva skĺbiť jeho operný prejav s tým civilným. Nakoniec sa to podarilo!
Čo bolo pri tvorbe najťažšie, a naopak, čo vás tešilo?
Pri skladaní mám vždy jeden pocit, a tým je čistá radosť. S každým novým nápadom, textom, melódiou je to vždy rovnaké… Mám šťastie, že môžem prijímať správy odniekiaľ zhora, a ak to tak je, album Na správné cestě je výberom tých najkrajších správ.
Je medzi piesňami taká, ktorú by ste si rád naspievali sám?
Áno, určite… Niektoré z nich som dokonca i spieval. Pieseň Prostě nevím alebo Paměti sú skladby, ktoré som napísal už pred rokmi. Som veľmi rád, že si ich Štefan vybral pre svoj album a ony môžu ďalej žiť svojím životom.
Ako sa vám so Štefanom Margitou spolupracuje?
Vďaka tomu, že sme obaja narodení v znamení leva, máme podobné vlastnosti, a to sa prejavuje nielen na javisku, pri piane, ale i v súkromnom živote. To ale neznamená, že by nejakú skladbu neodmietol. Štefan neodmieta, len sa ďalej nevyjadruje. Takú skladbu dáme späť do šuflíka.
Tešíte sa na koncertné turné?
Na turné Intimity sa veľmi teším, nielen z toho dôvodu, že tam aj sám vystúpim, ale predovšetkým preto, že diváci konečne budú počuť naše skladby. Je to taký moment, akoby ste niekoľko mesiacov vyrábali loď a zrazu prišiel deň, kedy vypláva na more. Taký pocit z toho mám. Urobíme všetko pre to, aby koncerty boli jedinečné, intímne a úspešné. Veľmi sa na to teším!
Zdroj: TS