Slovenský spevák, skladateľ a multiinštrumentalista MATEJ SMUTNÝ, ktorý si získal už minulý rok výraznú pozornosť v slovenských rádiách vďaka svojmu prvému singlu Psycho Love, vydal v júni svoj debutový album s názvom AURA. V piatok 26.8.2022 sa uskutočnil krst albumu a Matej so svojou kapelou a hosťkou večera, speváčkou Larou Koll, (zaspievali spolu pieseň By my side), zahrali naživo piesne z albumu v banskobystrickej Záhrade CNK. V úlohe krstných otcov sa predstavili spevák Martin Harich a Richard Porubän.
"Od momentu, kedy so mnou Matej začal hrávať v kapele na basu, potom na bicie a neskôr asi na úplne všetko, už ubehlo vyše päť rokov a ja som hrdý, že s ním môžem dnes stáť na pódiu a krstiť jeho debutový album AURA. Precestovali sme spolu naozajstný kus sveta, zažili nezabudnuteľné zážitky a naše kamarátstvo prešlo mnohými skúškami. Matejovou a mojou vášňou je cestovanie, a to ideálne v kombinácii s buskingom.Teším sa z každej novej slovenskej hudby a táto mi je špeciálne blízka. Veľmi Maťovi držím palce," vysvetľuje Harich, ako sa z Mateja Smutného stal postupne líder vlastnej kapely The Psycho Lovers, v ktorej sú členmi vynikajúci muzikanti Buko Walrus, Jozef Smutný, Juraj Oravec, Samuel Kmotorka a Ján Lizúch. "Chalani si po krste "na tajňáša" pripravili aj skladbu Yellow od kapely Coldplay, ktorú máme obaja veľmi radi. Vôbec som to netušil. Jednoducho ju len tak začali hrať a celá záhrada si s nami zaspievala," dodáva Martin Harich. Krstilo sa modrou tekutinou Bols Blue Curacao.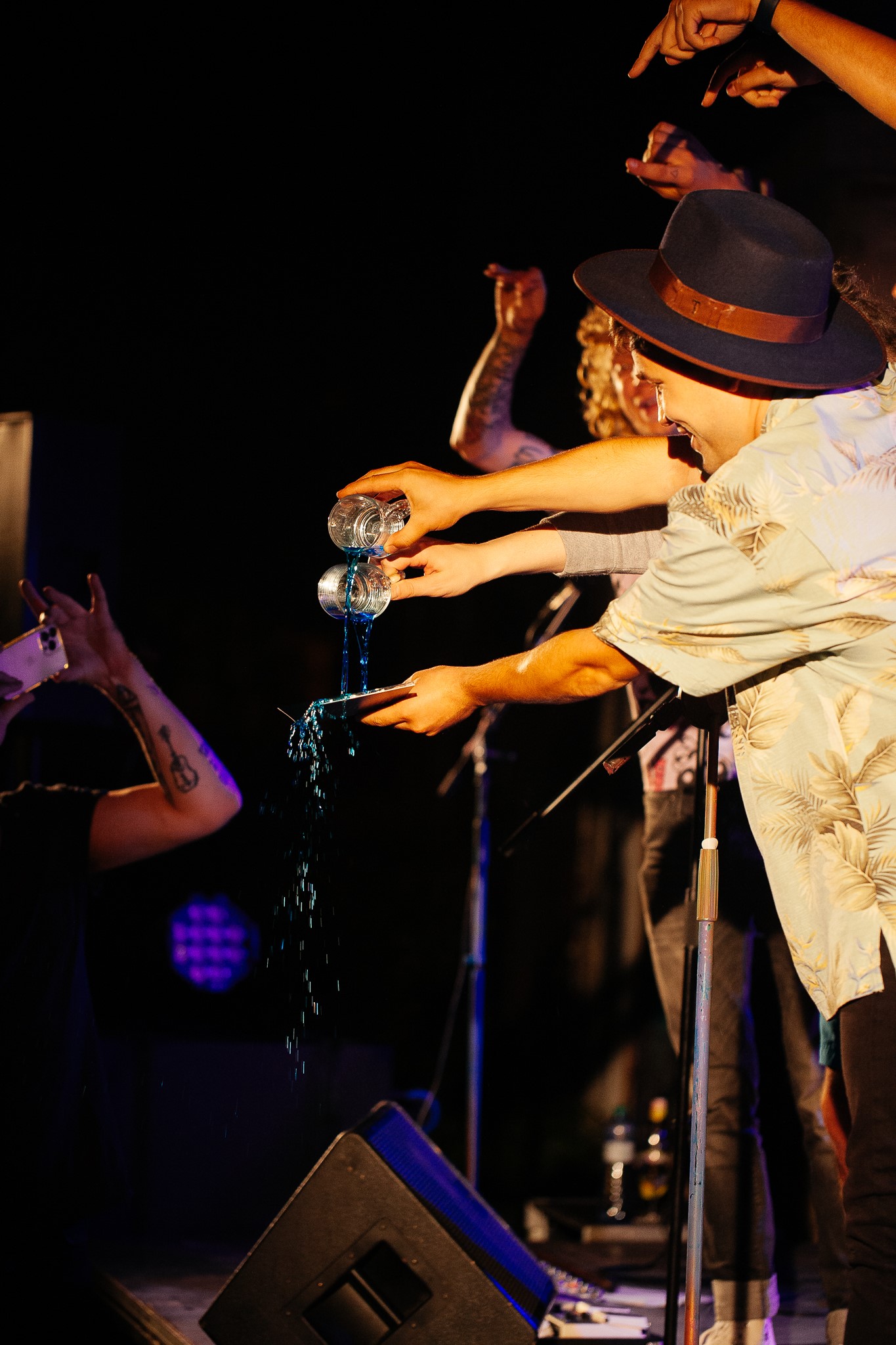 Druhým krstným otcom bol Richard Porubän, šedá eminencia kapely a zástupca jej manažmentu, ktorý na adresu Mateja & The Psycho Lovers a samotného albumu AURA zdôraznil: "Som hrdý, že môžem byť krstným otcom prvého slovenského albumu, mixovaného do formátu spatial audio DOLBY ATMOS. O to viac, že chalani z kapely sú mi veľmi blízki, a dúfam, že nebudeme dlho čakať na ďalšieho hudobného súrodenca…."
Celý album vznikal na medzinárodnej úrovni. AURA sa natáčala na Malte, v Kanade v štúdiách Gilkicker studios, v Bratislave v LVGNC studios, SPK audio a Môlča records. Výsledný Dolby Atmos mix dostal na starosť Matt Hyde (Abbey Roads). Neonovým vizuálom graficky zjednotili celý album Ivka Chlepková a Richard Porubän z iPARTNER. Všetky informácie o albume aj s popisom a pridanou hodnotou nájdu fanúšikovia pod QR kódom na albume.
"Na tento krst spojený s koncertom určite nezabudnem do konca života. Nielen, že išlo o náš vôbec prvý krst nášho vôbec prvého štúdiového albumu, ale navyše to celé dopadlo nad naše očakávania. Na našej live show sme pracovali dlhé mesiace zatvorení v štúdiách a skúšobniach a teraz sme mali konečne možnosť zúžitkovať našu prácu a odpáliť to spolu so všetkými, ktorí nás prišli podporiť a užiť si ten moment s nami. Špeciálne by som chcel poďakovať Centru nezávislej kultúry Záhrada, ktoré nám zabezpečilo nezabudnuteľnú atmosféru,"vyjadril sa nadšene Matej Smutný o akcii a vysvetľuje s úsmevom na tvári aj názov albumu: "Samotné slovo aura je definované ako farebné energické pole, ktoré sa nacháda okolo každého objektu na svete, ale nedokáže žiariť tak silno, aby bolo pozorovateľné voľným okom. Ak však ľuďom pripomenieme, že nejaká aura existuje, začnú ju cítiť alebo vnímať akýmkoľvek iným spôsobom. Náš prvý debutový album sme tak metaforou nazvali práve preto. Ak dosť silno poukážeme na to, že naša hudba je tu a že ju robíme pre všetkých bez rozdielov, jedného dňa si s nami naše skladby bude spievať celý svet."
Termíny koncertov jesenného turné AURA:
1.10.2022 – KC Andreja Sládkoviča – Detva
7.10.2022 – Wake Up – Zvolen
20.10.2022 – Smer Klub 77 – Žilina
22.10.2022 – Stromoradie – Prešov
Album AURA na digitálnych službách: https://WMCZ.lnk.to/MatejSmutnyAura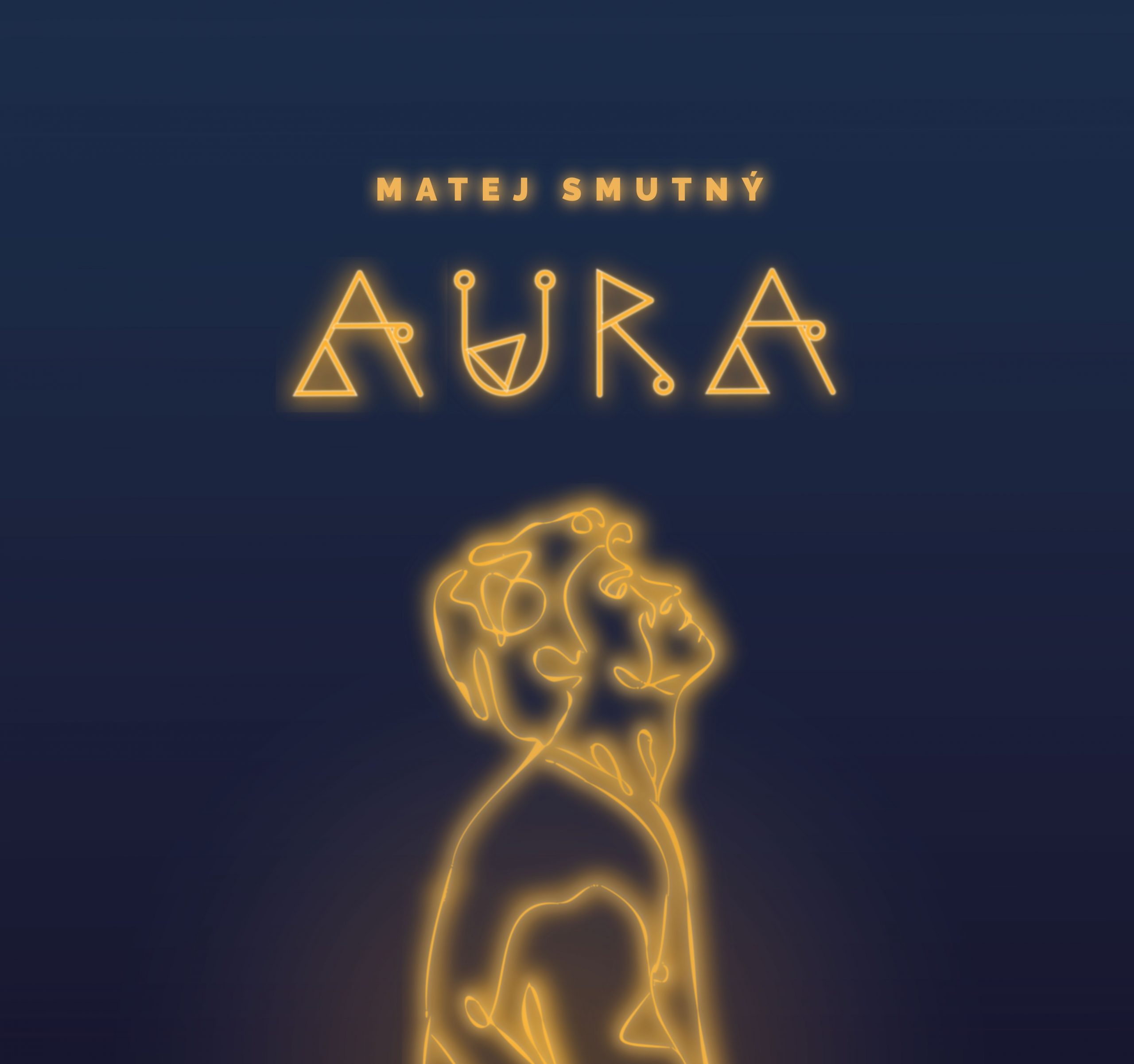 Zdroj: TS
Foto: Peter Coch Shaman