Speváčka Adriana Banásová svojím nádherným lyrickým sopránom stvárňuje na novej nahrávke rôzne podoby túžby zo svetového operného repertoáru. Dramaturgiu jej debutového CD predstavujú obľúbené árie ženských operných hrdiniek významných skladateľov hudobných dejín, od Mozarta až po 20. storočie zastúpené Leošom Janáčkom. Na klavíri ju sprevádza špičkový korepetítor Peter Pažický. Nahrávka vznikla vlani, v Koncertnej sále Župného domu v Nitre. Album vychádza vo vydavateľstve Real Music House.
"Sopránové árie spája jednotný menovateľ, a to túžba, od čoho je odvodený aj samotný názov albumu. Túžba ako hýbateľ ľudského konania, vyjadruje tie najhlbšie pocity a pohnútky života ženy, ktoré sme sa cez nádhernú hudbu operných velikánov snažili predostrieť aj poslucháčom. Dominantná je samozrejme túžba po láske – najmä v romantických áriách Gounoda, Pucciniho či Dvořáka, no svoje zastúpenie si tu našla aj túžba po moci v árií Vitelie či túžba po slobode v árií Bystroušky," povedala o výbere árií na svoj debutový album Adriana Banásová z najmladšej generácie slovenských operných speváčok.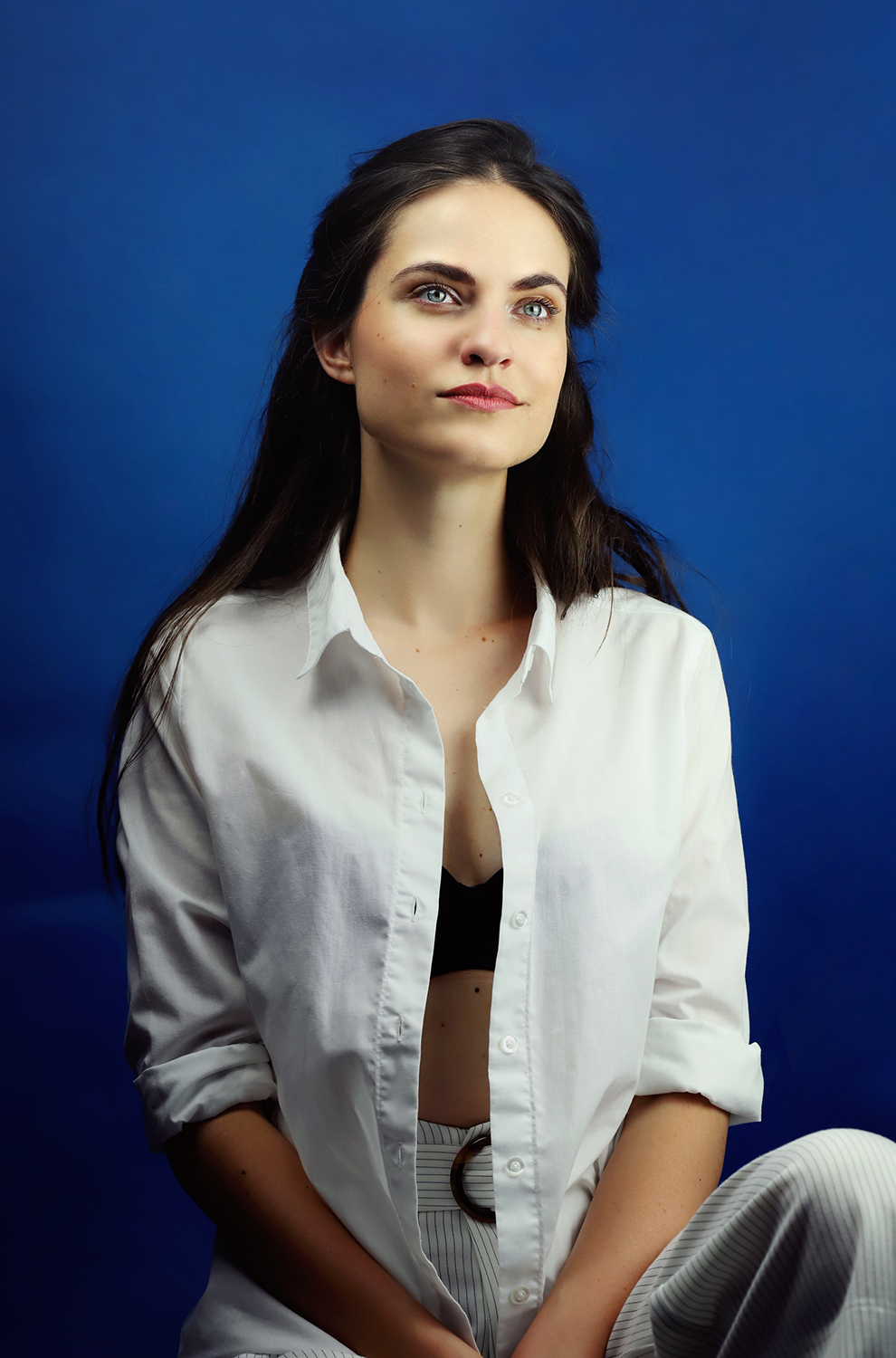 Adriana Banásová debutovala na doskách Slovenského národného divadla, kde pravidelne hosťuje a predstavila sa aj v Štátnom divadle Košice, v Národnom divadle moravskosliezskom Ostrava či Sliezskom divadle Opava. Do jej repertoáru patria roly ako Nannetta (Falstaff), Bystrouška (Příhody lišky Bystroušky) či Zerlina (Don Giovanni). Ako sólistka sa predstavila na operných festivaloch Opera 2017 a Opera 2020 v Prahe, Letnom opernom festivale 2018 v Šoproni a Smetanovej Litomyšli 2019. Spolupracovala so Štátnou filharmóniou Košice, Filharmóniou Brno, ŠKO Žilina, Štátnou operou Banská Bystrica a ďalšími. Je tiež držiteľkou viacerých ocenení z medzinárodných speváckych súťaží v Čechách i Taliansku.
Dramaturgiu nahrávky predstavuje deväť obľúbených árií ženských operných hrdiniek významných skladateľov hudobných dejín. Medzi najznámejšími opernými klenotmi, akými je Pucciniho ária Musetty "Quando me'n vo'" či Lauretty "O mio babbino caro", nájdu poslucháči napríklad aj menej známu áriu romantického skladateľa Julesa Masseneta "Pleurez, pleurez mes yeux". Všetky sopránové árie nahrávky spája jednotný menovateľ, a to túžba, od čoho je odvodený aj samotný názov albumu.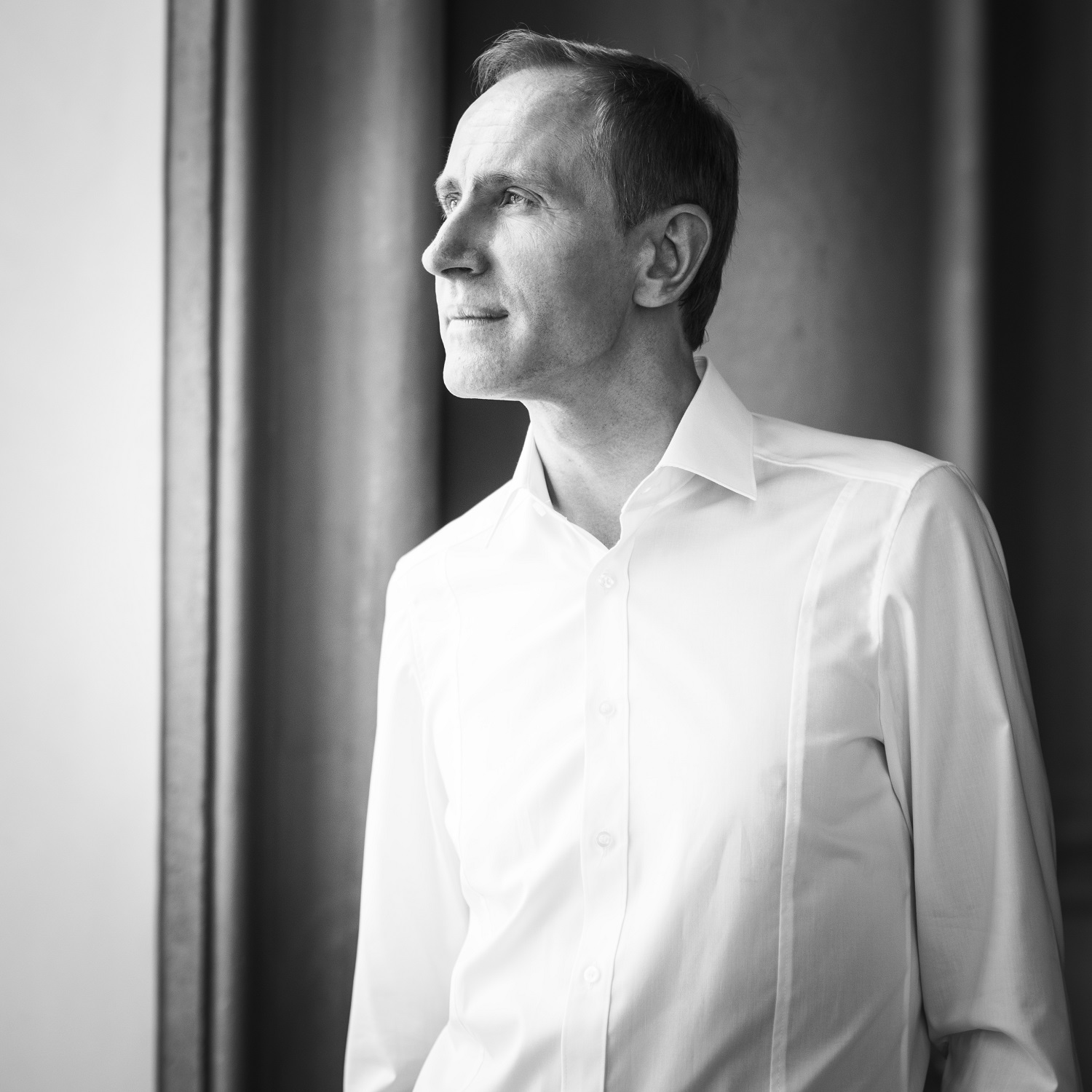 Novinka Desire je odkazom pre všetkých, ktorí túžia nahliadnuť do rozmanitého ženského sveta prostredníctvom operných árií. Krst nového CD spojený s koncertom sa uskutoční 30. júna o 18:00 hod. v Pálffyho paláci na Zámockej ulici v Bratislave.
Nahrávanie sa konalo vlani v Koncertnej sále Župného domu v Nitre. Ako speváčka uviedla, napriek neľahkej pandemickej situácii sa nahrávku podarilo zrealizovať, hoci jej vydanie a uvedenie museli posunúť. Pod zvukom, nahrávkou, mixážou a masteringom abumu DESIRE je podpísaná dvojica Robert Pospiš a Martin Sillay. Hudobným režisérom bol dirigent Martin Leginus. Hudobným partnerom projektu je vynikajúci klavirista a korepetítor s medzinárodnými úspechmi Peter Pažický, s ktorým interpretku spája dlhoročná spolupráca.
"S Petrom Pažickým sa poznáme ešte od mojich konzervatoriálnych čias. Je to špičkový klavirista a poprednými spevákmi často vyhľadávaný korepetítor. Okrem svojej virtuóznej hry a interpretácie, ktorú na nahrávke budete mať možnosť počuť, je známy aj svojou perfektnou znalosťou ľudského hlasu. Je to umelec s vycibreným hudobníckym uchom, vďaka čomu mi počas príprav na nahrávanie dokázal interpretačne aj technicky poradiť tak, aby sme dosiahli čo najkrajší hudobný výsledok. Pre mňa bola veľká česť, že sa so mnou na tomto albume spolupodieľal, za čo som mu veľmi vďačná," dodala sólistka k spolupráci s klaviristom Petrom Pažickým, držiteľom viacerých interpretačných ocenení.
Adriena Banásová debutovala na doskách Opery SND ako Sestra Genovieffa a Nella v Pucciniho Triptychu, neskôr ako Druhá žienka (Rusalka), Kňažka (Aida), Annina (LaTraviata), Tebaldo/Anjelsky hlas (Don Carlo), Marka (Krútňava) a Júlia (Rozprávka o šťastnom konci). S produkciou Triptychu sa predstavila na opernom festivale Opera 2017 v Prahe a v novembri 2020 účinkovala ako Nella aj v rámci historicky prvého online streamingu záznamu Opery SND pod taktovkou Martina Leginusa. V Štátnej opere Košice stvárnila postavu Zerliny (Don Giovanni) a Nannetty (Falstaff). S produkciou Falstaffa, v réžií oscarového Jiřího Menzela, sa s úspechom prezentovala na letnom Opernom festivale v Šoproni 2018 v Maďarsku a na festivale Opera 2020 v Prahe. V septembri 2018 sa predstavila ako Líška (Příhody lišky Bystroušky) na doskách Slezského divadla Opava a o rok neskôr debutovala v Národním divadle moravskoslezském v Ostrave s postavami Sestry Genovieffy a Nelly. Obe roly stvárnila na letnom festivale Smetanova Litomyšl 2019. Účinkovala v rámci hudobného festivalu Zámocké hry Zvolenské a vokálneho cyklu SND Kontinuity.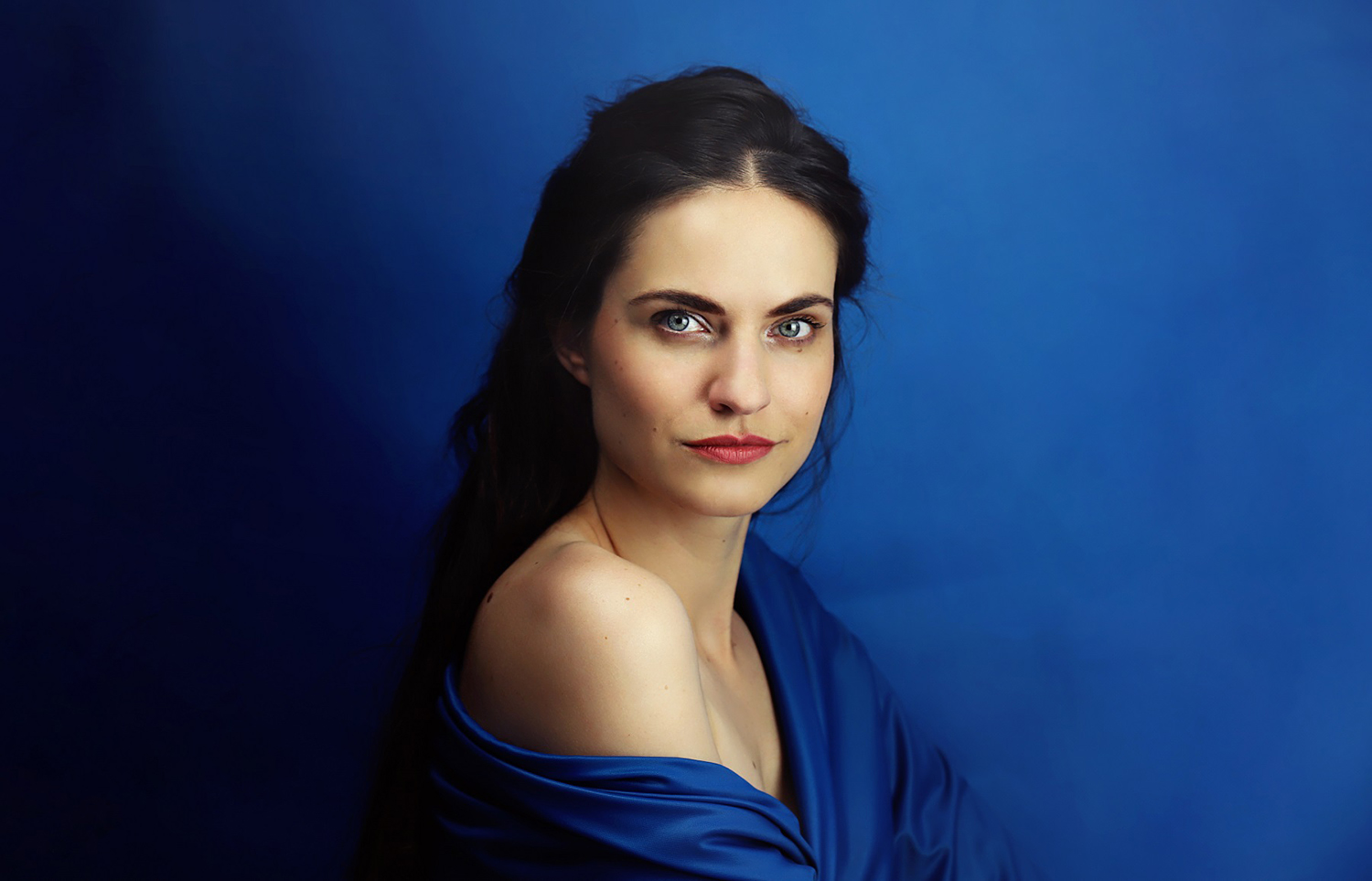 Spolupracovala so Štátnou filharmóniou Košice, Filharmóniou Brno, ŠKO Žilina, Štátnou operou Banská Bystrica, barokovým súborom Solamente Naturali, Cappellou Istropolitanou, Metropolitným orchestrom Bratislava.
Je tiež držiteľkou viacerých ocenení z medzinárodných speváckych súťaží (Medzinárodná spevácka súťaž Antonína Dvořáka v Karlových Varoch 2019 a 2015, Medzinárodná spevácka súťaž v Bologni 2018, Iuventuscanti2016). Zúčastnila sa finálových kôl súťaže Hans Gabor Belvedere 2019 v Rakúsku, súťaže Otto Edelmann Singing Competition 2016 vo Viedni (semifinále) a súťaže Competition dell ́ Opera 2015 v Linzi (semifinále).
Adriana Banásová študovala spev na Konzervatóriu v Bratislave v triede Dagmar Livorovej, pod jej vedením si rozširovala vzdelanie aj v odbore operetná špecializácia. V interpretačnom umení sa zdokonaľovala na Majstrovských speváckych kurzoch Petra Dvorského v Piešťanoch (2015, 2016) a na herecko-speváckych kurzoch v Žďári nad Sázavou (2012) a v Znojme (2013). Aktuálne sa ďalej vzdeláva pod vedením Zlatice Livorovej. Album Desire je jej debutovým CD.
Peter Pažický študoval na Konzervatóriu v Žiline u Dariny Švárnej a na VŠMU v Bratislave v triede profesora Mariána Lapšanského, u ktorého ukončil aj doktorandské štúdium. Absolvoval interpretačné kurzy u Haliny Czerny-Stefańskej, Eugena Indjica a Lazara Bermana. Je niekoľkonásobným laureátom slovenských i zahraničných súťaží (Súťaž slovenských konzervatórií, Smetanova súťaž v Hradci Králové, Chopinova súťaž v Mariánskych Lázňach) a držiteľom viacerých interpretačných ocenení.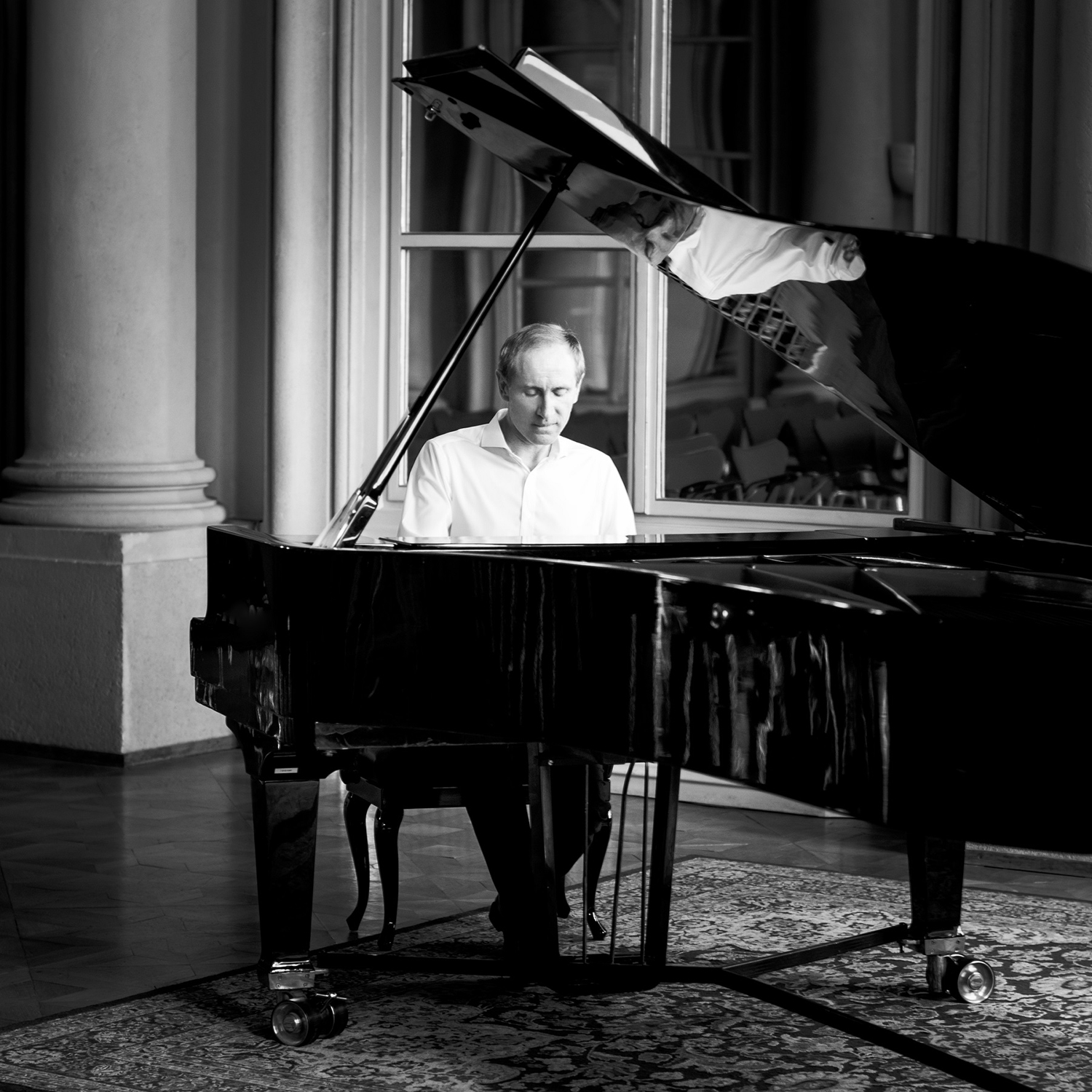 Významným bolo jeho účinkovanie v klavírnom duu s Alešom Solárikom, s ktorým zvíťazili na mnohých slovenských a medzinárodných súťažiach (Súťaž slovenských konzervatórií, Medzinárodná Schubertova súťaž pre klavírne duá v Jeseníku, Medzinárodná súťaž Cittá di Marsala v Taliansku, Medzinárodná súťaž Premio Valentino Bucchi v Ríme). Slovenské klavírne duo sa následne predstavilo na slovenských i európskych pódiách (Rakúsko, Nemecko, Taliansko, Rusko, Dánsko) a na domácich i zahraničných festivaloch. Realizovalo nahrávku pre britskú spoločnosť Chandos s dánskymi perkusionistami Safri duo a premiérovalo diela viacerých slovenských autorov.
Peter Pažický účinkoval s ŠKO Žilina, Orchestrom Slovenského rozhlasu, rakúskou Jugend Philharmonie, Pražským komorným orchestrom, Karlovarským symf. orchestrom, Slovenským komorným orchestrom Bohdana Warchala a Štátnou filharmóniou Košice. Realizoval nahrávky pre Slovenský rozhlas, Unison Records, Hudobné centrum, Slovenský hudobný fond a Pavlik Records, kde nahral CD s kompletným klavírnym dielom Jána Levoslava Bellu. V jeho repertoári zaberá významné miesto tvorba Fryderyka Chopina. V zahraničí sa okrem európskych krajín predstavil recitálom na EXPO v čínskom Shanghaji. V posledných rokoch absolvoval v spolupráci so spevákmi niekoľko koncertných turné po Japonsku.
Naštudoval mnoho významných diel slovenských autorov pre koncerty Albrechtiny – združenia propagujúceho diela slovenských skladateľov, vystúpil na festivaloch Bratislavské hudobné slávnosti, Nová slovenská hudba a Viva Musica!. Okrem koncertnej činnosti pedagogicky pôsobí na Akadémií umení v Banskej Bystrici, na Konzervatóriu v Bratislave a na Hudobnej a umeleckej akadémii Jána Albrechta v Banskej Štiavnici.
Vydanie CD z verejných zdrojov podporili Fond na podporu umenia a SOZA.
www.adrianabanasova.com
www.realmusichouse.sk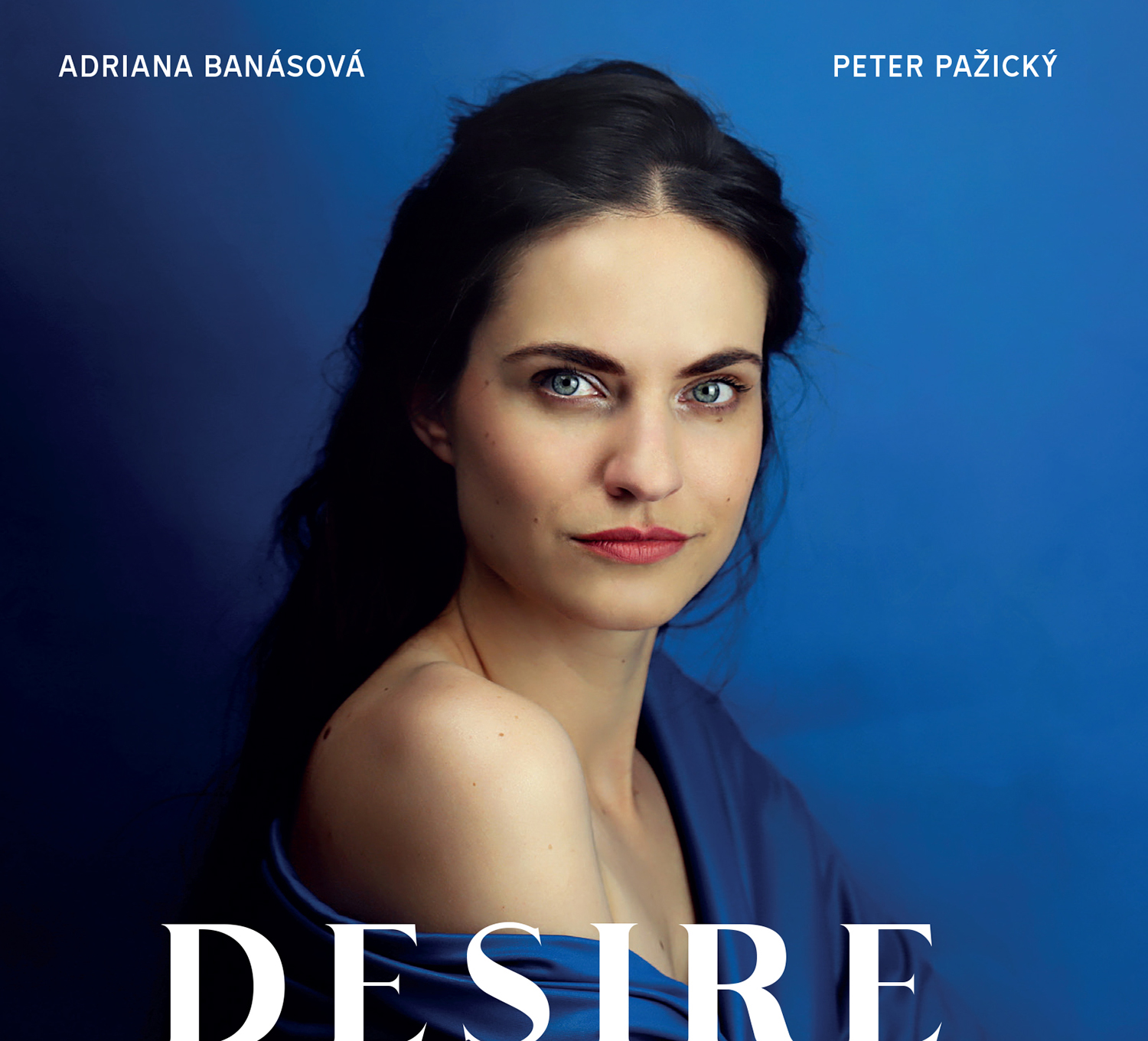 Zdroj: Zuzana Golianová, Mediálna podpora vydavateľstva Real Music House
Foto: Veronika Holásková (fotografie Adriany Banásovej), Mária Švarbová (fotografie Petra Pažického).