Po viacerých EP projektoch a hitových singlov ako "Som sám" alebo "Vďaka ti" spolu s Yaelom, prichádza Puerto s novým projektom. EP Expanzia symbolizuje umelcov posun a umelecký rozsah, expanziu. Po rapových začiatkoch a experimentovaním s latino-americkými žánrami, sa Puerto posúva svojim originálnym autentickým hudobným smerom. Kombinuje moderný pop, rap, klubovú hudbu, afro-beat aj reggaeton. Na najnovšom EP spolu s Puertom nájdeme aj hostí ako Čis T ("Latinodiablo"), Majk Spirit ("Milky Way"), s ktorým vyšiel aj titulný videoklip, P.A.T. ("Bumerang") či kolumbijský Anjel Bayona.
"Nápad na Expanziu prišiel pri počúvaní jednej afirmácii, kde niekoľkokrát po sebe zaznelo "Ja… Som!… Expanzia!" a mne sa veľmi páčila sila týchto slov. Expanzia znamená rozpínanie sa. Môže to znamenať aj rozpínanie vesmírom/vesmíru, ale aj slúžiť ako metafora pre rozvoj osobnosti. Pre mňa to znamená jedno aj druhé," vysvetľuje Puerto. "Skladby som nahral koncom decembra 2020 a až teraz zisťujem že EP vychádza po roku. Práve preto, lebo najprv sa všetko z toho čo som napísal do skladieb, muselo zhmotniť v skutočnom živote. Bez toho jednoducho skladby nemohli ísť von. A to čo som teda minulý rok manifestoval skladbami, je dnes už realitou. Takže každý riadok v skladbách sa už stal aj v mojom živote" dopĺňa.
Zatiaľ čo Puertova tvorba za posledné 2-3 roky pozostáva najmä z pozitívnych tanečných skladieb (EP síce obsahuje aj reggaeton a skladbu "Latinodiablo"), ale nesie sa skôr v rapovo melodickom duchu. Na Expanzii sa umelec v textoch venuje viac osobným témam a reflektuje svoje životné skúsenosti.
"Pre mňa ako umelca je vždy dôležité byť v prvom rade autentický. Takže od žánru, ktorý milujem najviac (latino), som sa nachvíľu vrátil k žánru, na ktorom som vyrastal (rap). A okorenil som ho o prvky a vibe, ktorý som sa za posledné roky naučil a priniesol si ich z latina. Stále je to teda Puerto, ibaže v inej, novej forme. Ja túto formu nazývam Franko Praysi a tak som si aj skladby na EP otagoval."
O spoluprácach:
Puerto: "Majk Spirit aj Čistychov sú umelci, na ktorých som vyrastal ešte v časoch kedy som netušil, že budem niekedy robiť to čo oni. Trvalo to síce až 12 rokov ale vždy som mal jasno v tom, že spraviť s nimi song bude jeden z mojich splnených snov. Prvého som oslovil Majka so skladbou Milky Way. Pri písaní som o tom vôbec nepremýšlal, ale keď som nahral prvú slohu, hneď som vedel, že druhú ani písať nemusím, pretože som tam okamžite počul Speezyho. Poslal som mu to… a dal to! (úsmev)."
"Čis T bol z pohľadu na všetky predchádzajúce roky a pokusy dať s ním spoločnú skladbu náročnejšia voľba. Čo sa aj potvrdilo, keďže som ho vychytal v čase kedy bol zaneprázdnený viac ako som si predstavoval. Pri nahraní skladby "Latinodiablo" som mal rovnaký feeling ako pri Speezym. Sadlo mu to, našiel si čas a nahral perfektnú slohu, za čo som veľmi rád."
"Anjel Bayona je môj objav, ktorý mi prišiel do cesty po niekoľkých po sebe prebdených nociach scrollovania Instagramom a preklikávania sa cez YouTube, aby som našiel to čo hľadám. V skladbe "Franko" spievam o Narcos a celkovo má táto storytellingová vec "neslovenský" vibe, ktorý som chcel okoreniť niečim Juhoamerickým. A to sa podarilo! Sice google-europská španielčina trochu zlyhávala, ale nakoniec sme sa pochopili a došla mi brutálna sloha priamo z Kolumbie."
"Posledný feat je P.A.T. Toto je paradox, s Frantom sme mali trošku naštrbené vzťahy, kvôli pár "internetovým nezhodám". Nakoniec nás nápad na spoluprácu obidvoch zaujal, všetko sa vysvetlilo a tento feat bol zrealizovaný najrýchlejšie a sadol do skladby úplne perfektne," uzatvára Puerto.
PUERTO – EXPANZIA
streamavocie služby – https://puerto.lnk.to/Expanzia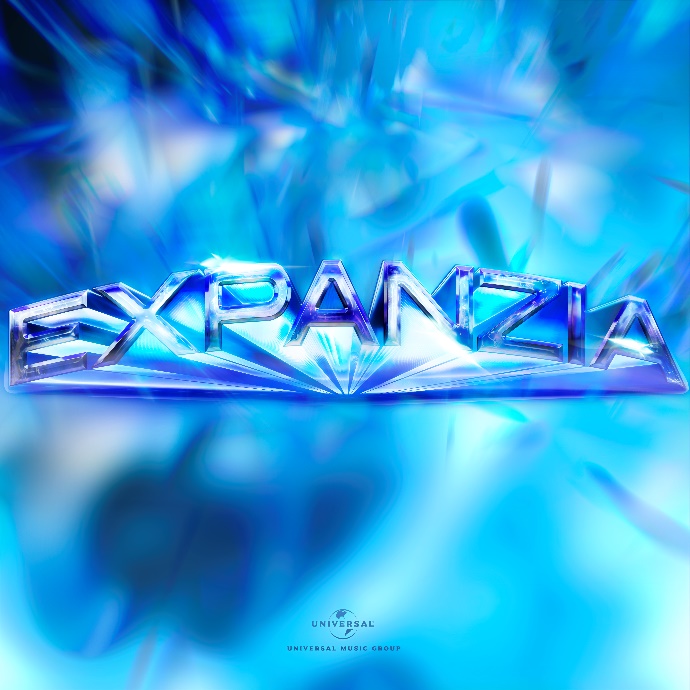 Zdroj: TS