Paralelne s koncertami sú v našom areáli festivaly literatúry, divadla, tanca, debát, výtvarného umenia i gastronómie. "Ďalším festivalom" v rámci Pohody bude program v Sporka Science & Magic, ktorý ponúkne vzrušenie a zábavu z vedy každému, nielen vedeckým nadšencom. Mnohé fascinujúce aspekty vedy predstavia v prednáškach a workshopoch slovenskí i zahraniční vedci pôsobiaci v CERNe a ďalších špičkových inštitúciách.
V piatok nám Jozef Beňuška porozpráva o Pohodovej fyzike, Tomáš Eichler prezradí, čo sa s nami deje počas spánku, Branislav Sitár uvdie čo nám priniesli CERN a LHC, Juraj Tekel porozpráva z čoho sa skladá priestor a Samuel Kováčik nám preds taví fyziku piva. V sobotu bude Roger Jones rozprávať na tému What's the Matter with Antimatter (o čo ide s tou antihmotou), Norbert Werner bude hovoriť o tlčúcich srdciach galaxií. Témou prednášky Kláry Velmovskej bude Divoká veda a Martin Mojžiš predstaví neurónové siete, ktoré maľujú ako Picasso. Chemik Peter Szolcsányi na záver porozpráva o javoch ako vône, feromóny a vášeň. Súčasťou oboch dní bude aj workshop s názvom Ako vidieť neviditeľné v rámci ktorého si vyrobíme vlastnú hmlovú komoru.
Piatok 9:00 – 9:40 Jozef Beňuška: Pohodová fyzika
Zábava, hry a súťaže s fyzikálnymi experimentami pre všetky vekové kategórie. Samozrejme, povieme si pri tom aj nejaké múdro znejúce vety, ale budeme hovoriť ľudskou fyzikou.
Piatok 9:55 – 10:25 Tomáš Eichler: Prečo a ako sa prebúdzame
Ide o život! Aj červom to prepína, aj ľuďom to prepína. Od uspávača červov sa dozviete o životne dôležitom prepínaní medzi mozgovými stavmi – spánkom a bdením a o tom, prečo a ako sa prebúdzame. Uvidíte prvú 3D nahrávku všetkých buniek mozgu počas spánku, bdenia a prechodov medzi nimi.
Piatok 11:40 – 12:10 Branislav Sitár: Čo nám priniesli CERN a Veľký hadrónový urýchľovač
Dlhoročný viceprezident rady CERNu bude hovoriť o najväčšom vedeckom laboratóriu na svete a jeho hlavnom zariadení LHC, časticiach Štandardného modelu, Higgsovom bozóne, evolúcií častíc po Big Bangu, Slovenskej stope v CERNe a ich prepojení na náš život.
Piatok 12:20 – 12:50 Juraj Tekel: Z čoho sa skladá priestor?
Vo svete sa všetko sa skladá z atómov. Iba priestor samotný sa zdá byť len javiskom pre to, aby sa veci z čohosi skladali. Ale kvantová gravitácia to mení a predpovedá, že aj priestor sa z niečoho skladá. Z čoho? Ako?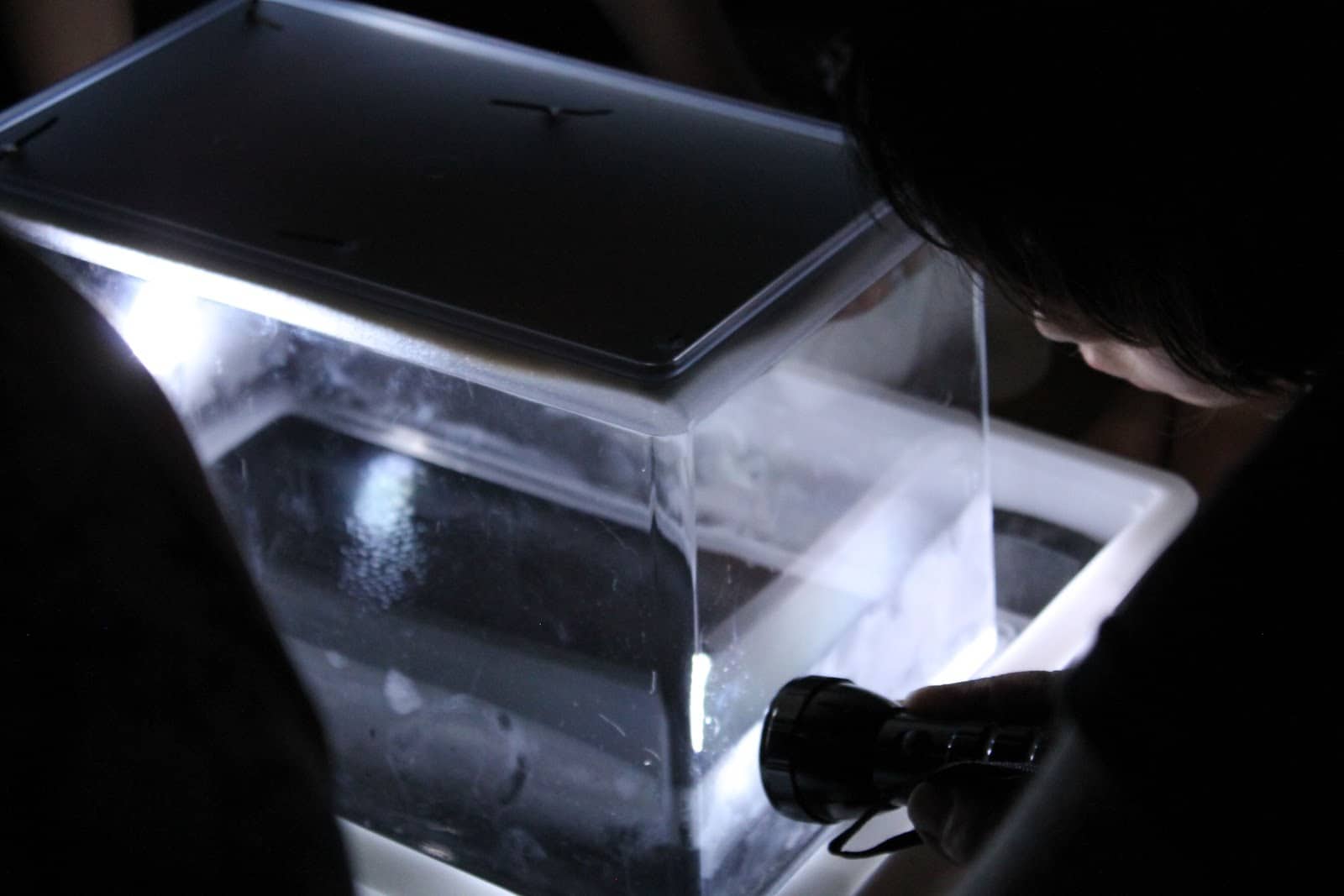 Piatok 12:50 – 13:30 Samuel Kováčik: Fyzika piva
Kde sa v pive berie energia a prečo má penu? Toto a mnohé ďalšie sa dozviete počas prednášky a pokusov, ktoré spoja príjemné s užitočným. BYOB!
Sobota 10:00 – 10:30 Roger Jones: What's the Matter with Antimatter?
Dlhoročný člen experimentu ATLAS na Veľkom Hadrónovom Urýchľovači (a vedúci oddelenia fyziky na Lancaster University), Roger bude hovoriť o povahe antihmoty, a prečo reprezentuje dôležitú úlohu v tom, ako sa vesmír po Big Bangu vyvinul do dnešnej podoby. Toto sú niektoré z dôležitých otázok, ktoré sa Veľký Hadrónový Urýchľovač a iné časticové experimenty pokúšajú zodpovedať (táto prezentácia bude v anglickom jazyku).
Sobota 10:40 – 11:10 Norbert Werner: Tlčúce srdcia galaxií
Nedávno sme získali prvú fotku čiernej diery a zisťujeme, že tieto objekty sa nachádzajú v srdci každej veľkej galaxie a kontrolujú ich rast a vývoj. Vyberte sa aj vy s Norbertom Wernerom na prieskumnú cestu do sveta tajomných tlčúcich sŕdc galaxií.
Sobota 11:20 – 12:05 Klára Velmovská: Divoká veda
Oheň, rakety, plyny, vysávač z práčky, hudba vo fyzike a mnoho iného. #jednoduchepomocky #odpovedenaotazky
Sobota 12:20 – 12:50 Martin Mojžiš: Neurónové siete, ktoré maľujú ako Picasso
Existujú filtre, ktoré upravia fotografiu na olejomaľbu ako od van Gogha alebo Picassa. Neurónové siete to robia inak. Podľa fotky namaľujú obraz ako van Gogh alebo Picasso.
Sobota 13:00 – 13:30 Peter Szolcányi: Vône, feromóny a vášeň
Ľudský čuch je všeobecne opomínaný, hoci je mimoriadne dôležitým zmyslom. Prečo nám jeden človek vonia a druhý nie? Čo to má spoločné s génmi? A naozaj vyberáme partnera na základe pachu?
Ako vidieť neviditeľné: vyrobte si vlastnú hmlovú komoru
Nebudete tomu veriť, čo uvidíte, keď si postavíte vlastný detektor v hmle. Náš vesmír je plný maličkých častíc, ktoré sú pre nás úplne neviditeľné, ale predstavte si, že by sme ich mohli vidieť. Na tomto workshope si postavíme špeciálne detektory, ktorými objavíme, že prázdny priestor okolo nás nie je až taký prázdny ako si myslíme!
CCC Club Piatok 12:20 – 13:20 Lawrence Lee: ColliderScope — Experimentálna hudba z experimentálnej fyziky
ColliderScope je projekt Lawrenca Lee, hudobníka a fyzika na Veľkom Hadrónovom urýchľovači v CERNe. S unikátnou formou syntézy maľuje dynamické obrázky priamo so zvukom s použitím osciloskopu. Audio-vlny sú dizajnované tak, aby ukazovali obrazy zo sveta experimentálnej časticovej fyziky. Konvertovaním odpadu zo starých prístrojov z minulých experimentov na hudobné nástroje vytvára živú audio-vizuálnu skúsenosť založenú na vede a matematike, ktoré poháňajú náš vesmír, neporovnateľnú s ničím iným. Príďte a ponorte sa do tohto experimentálneho procesu.
Viac info aj na FB evente www.facebook.com/events/2327609423999252/
A na stránke Vedator_sk https://vedator.space/pohoda-2019/
Brány Pohody 2019 sa otvoria už o týždeň. Skvelý predpredaj zatiaľ prekonáva aj minulý ročník a v našom shope aktuálne ostávajú posledné permanentky.Predpokladáme, že v najbližších dňoch (či dokonca hodinách) sa 23. ročník Pohody vypredá.S blížiacim sa festivalom rastie aj počet pokusov podvodníkov o predaj falošných lístkov či pochybné predaje na stránkach, ktoré nepatria medzi našich oficiálnych predajcov. Pravé lístky si zatiaľ môžete kúpiť na našom webe a u našich oficiálnych predajcov, ktorých zoznam nájdete na tomto linku: www.pohodafestival.sk/listky-shop.
Tešíme sa na vás na 23. ročníku festivalu Pohoda.
Zdroj: Pohoda