Pod týmto názvom rozbieha bratislavský hudobný klub MMC podujatia rôzneho žánru na podporu umelcov a vlastného prežitia. Už 5. júna sa o 19:00 s uskutoční akustický koncert bluesovo-rock and rollovej kapely Bullet Holes.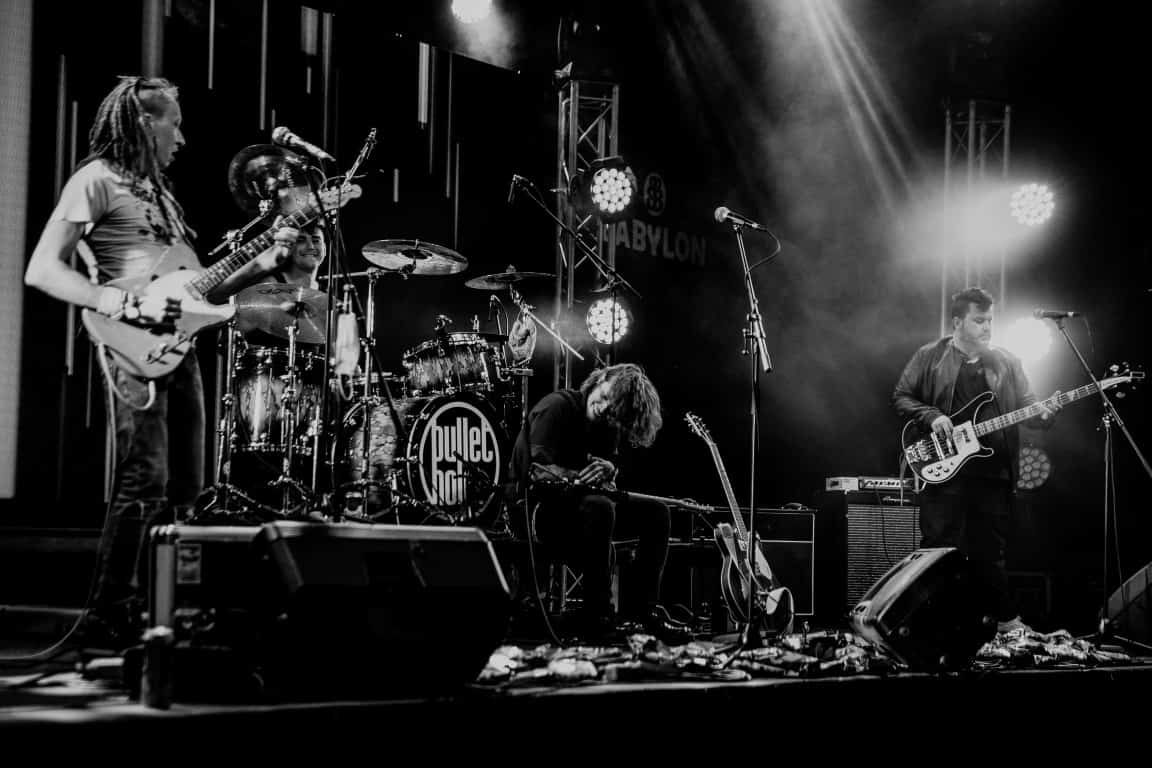 Klub sa premení na kaviareň so sedením pri stoloch a obsluhou podľa aktuálnych podmienok na základe rozhodnutia hygienikov a krízového štábu. Zároveň chce takýmto spôsobom bez toho, aby obmedzoval šťastlivcov cestujúcich do práce, upozorniť, že aj napriek uvoľňovaniu opatrení je tu veľa priestorov, ktoré nemôžu byť využívané ani na 15% na to, na čo boli pôvodne vybudované a je tu množstvo ľudí ako hudobníci, zvukári, osvetľovači, technici a veľa ďalších špecifických pracovníkov, ktorí sú a ešte dlho budú bez príjmov.
"Rešpektujeme všetky opatrenia súvisiace s COVID – 19, aj keď nechápeme, prečo si v MHD ľudia môžu dýchať na krk a v kinách a divadlách musia byť voľné sedadlá a prečo v triede môže byť 20 detí rovnako ako vo veľkej sále stojacich dospelých ľudí", reagujú majitelia klubu MMC na súčasnú ťažkú a neprehľadnú situáciu ohľadom organizovania koncertov a podujatí.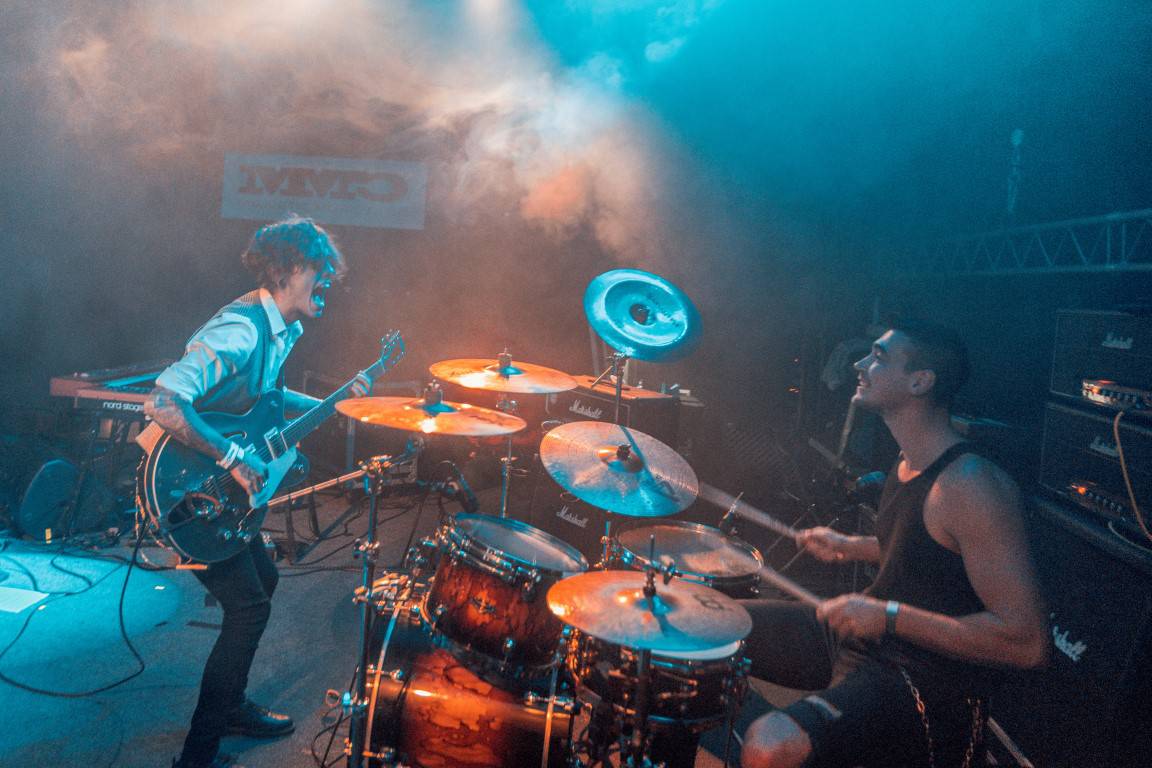 Všetky tieto podujatia budú v čase od 19:00 a bude na ne dobrovoľné vstupné, ktoré sa prerozdelí medzi účinkujúcich, pracovníkov a klub. Ako prvá lastovička sa predstavia už tento piatok 5. júna od 19:00 chalani z Bullet Holes, ktorí zahrajú akusticky. Po výhre v súťaži Rocková maturita v roku 2016 sa stali stálicou na klubovej scéne. Predskakovali už takým menám ako Uriah Heep, Paul Gilbert a okrem koncertovania sa sústreďujú aj na tvorbu v slovenskom jazyku. Kvarteto hudobníkov spája láska k ženám, pivu a najmä k dobrej hudbe. Ich bluesový feeling a rock and rollový drive vás zaručene nenechá chladným.
www.openrock.sk
www.majestic.sk
www.randalclub.eu
https://www.facebook.com/bulletholesband/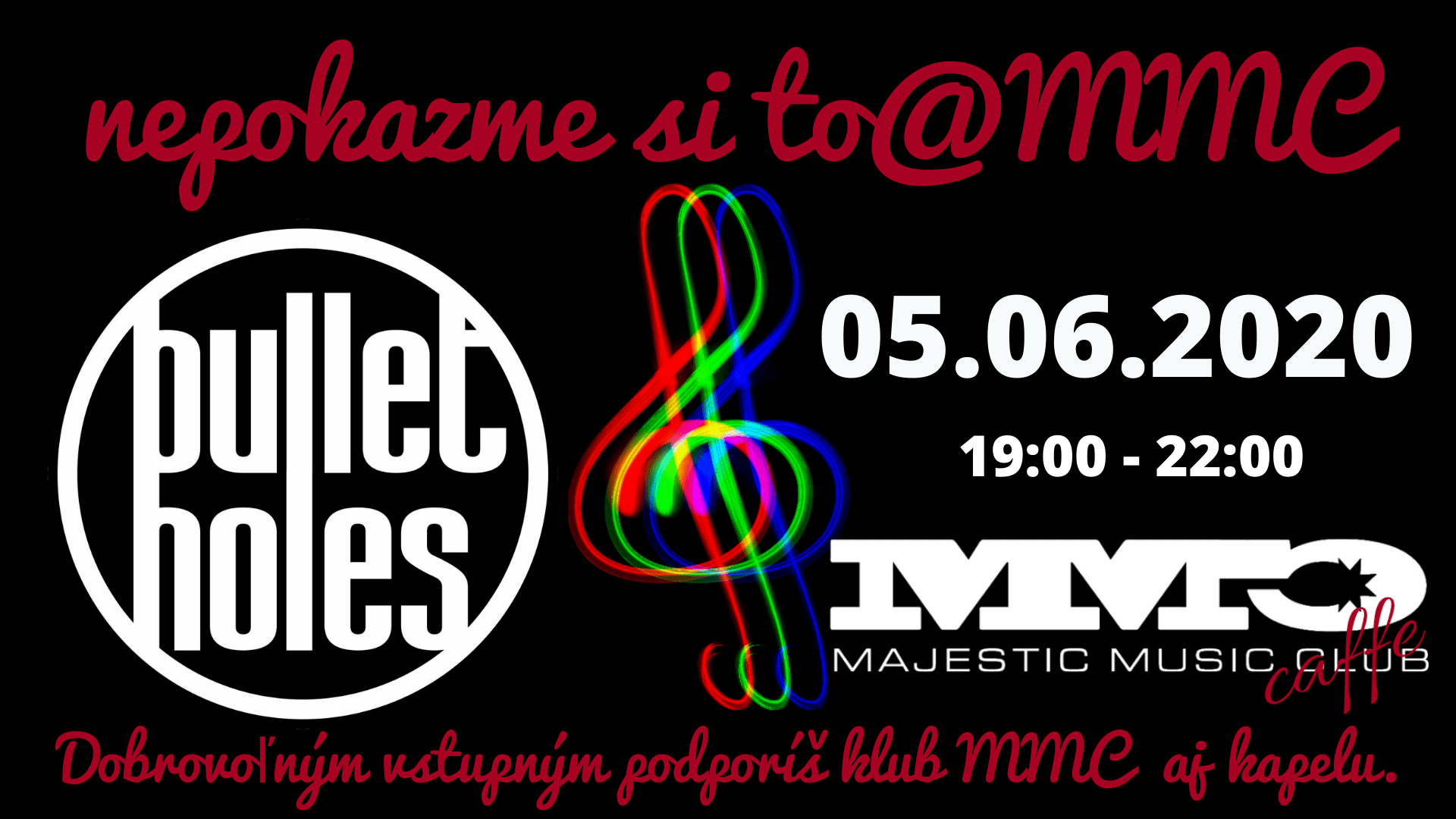 Zdroj: TS