Okrem povinností spojených s aktuálne prebiehajúcim koncertným turné stíhajú bratia Matyinkovci zo skupiny Maduar aj povinnosti rodinné. Jurajovi pribudol čerstvý prírastok, po 2 chlapcoch sa spolu s manželkou dočkali aj krásnej dcéry Alexandry, ktorá dostala meno po svojej mame.
"Je to taká tradícia v rodine mojej manželky, kde sa meno Alexander alebo Alexandra odovzdáva z pokolenia na pokolenie už niekoľko generácií. Aktuálne máme v rodine tri, lebo aj manželkina mama je Alexandra. Samozrejme, tá najmenšia je teraz najviac obletovaná, a musím povedať, že právom, lebo je skutočne rozkošná. Celá mama." uviedol Juraj Matyinko z Maduaru.
Okrem radosti z dcéry mali v rodine Matyinkovcov dôvod aj na ďalšie veľké oslavy. Rodičia bratskej dvojice sa totiž pred 2 týždňami dožili Zlatej svadby a bratia im ako darček k tomuto okrúhlemu 50. výročiu pripravili dovolenkový pobyt na Floride v Miami Beach, kde Ladislav vedie cestovnú agentúru, ktorú vlastnia spolu s Jurajom. Po množstve klientov z Čiech a Slovenska tak mohli konečne aj svojim rodičom pri ich prvom pobyte v USA poskytnúť skutočný VIP servis spojený s prehliadkou Miami, výletom na Key West, či návštevou viacerých zaujímavostí Floridy vrátane národného parku Everglades.
"Je pre nás až neuveriteľné, že naši rodičia spolu vydržali tak dlho a dúfame, že to spolu potiahnu ešte ďalších veľa rokov. Vždy pri nás stáli a podporovali nás, preto sme im chceli pripraviť k ich výročiu niečo výnimočné. Sme radi, že sa to podarilo a že som im mohol predstaviť tie najzaujímavejšie miesta Floridy", hovorí Ladislav, ktorý sa príkladne staral o to, aby jeho rodičia mohli odísť z Miami Beach s dokonalým zážitkom.

Momentálne však už aj on letí na Slovensko, pretože tento piatok pokračujú s Maduarom v slovenskom koncertnom turné. K plánovaným 10 koncertom pridali ešte jeden v Pezinku, takže ich v najbližších troch týždňoch čaká až 11 zastávok. Tou poslednou bude 18. mája veľký open air koncert na amfiteátri v Rimavskej Sobote, ktorému bude predchádzať slávnostné otvorenie expozície v Gemersko-malohontskom múzeu mapujúcej históriu Maduaru.
Ako sa obidvaja bratia zhodli: "Po úvodných 3 koncertoch v marci, ktoré dopadli úspešne, sa veľmi tešíme aj na tieto ďalšie. Je to pre nás obrovský zážitok vidieť ľudí, ktorí si ešte aj po 25 rokoch pamätajú naše skladby a spievajú ich spolu s nami. Dáva nám to neskutočnú energiu. Tešíme sa, že sa nám spolu s naším hosťom Ivannou Bagovou, víťazkou Hlasu Česko Slovenska, podarilo zostaviť zaujímavý program, ktorý je skvelým spojením tanečnej party s koncertným umeleckým zážitkom"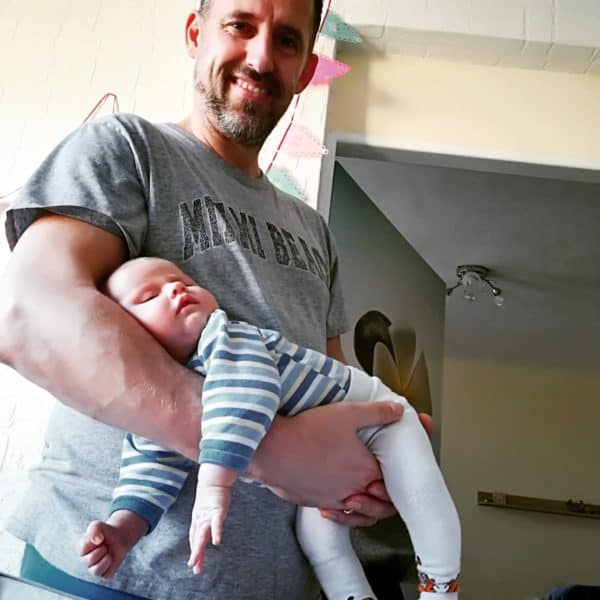 A že si fanúšikovia Maduaru ich koncerty skutočne užívajú, sa môžete presvedčiť z krátkeho zostrihu koncertu v Trnave. Najbližšie sa Ladislav, Juraj a Ivanna predstavia už tento víkend v Martine a Nitre a potom v utorok v Košiciach. Okrem toho si ich budete môcť budúcu stredu (1. máj) pripomenúť aj na televíznych obrazovkách v najbližšom vydaní relácie Chart Show.
Vstupenky na turné sú v predaji na Predpredaj.sk alebo u miestnych predajcov, kompletný itinerár koncertov nájdete poniže alebo na webstránke Maduaru.
MADUAR – Hafanana The Best Of Tour 2019 (jarná časť)
29.03. Klondajk Kolačín, Nová Dubnica
30.03. Hotel Holiday Inn, Trnava
31.03. Beseda, Holíč
26.04. Hotel Turiec, Martin
27.04. Luna Club, Nitra
30.04. Retro Cult Club, Košice
03.05. Jack Pub, Michalovce
04.05. Hotel Plejsy, Krompachy
07.05. Fabrika Restaurant, Poprad
10.05. DK ŽSR, Zvolen
11.05. La Striga Club, Zem. Kostoľany
16.05. Cabal Club, Pezinok
17.05. Club Hron, Bratislava
18.05. Amfiteáter, Rimavská Sobota

Zdroj: TS