Mappa a Eleuzína vás pozýva na ojedinelý
koncert Old
řicha Janotu – putujúceho básnika, vykopávača najhlbších folkových koreňov a zemit
é
ho experiment
á
tora.
Žádné umělecké vzdělání nemám. Jsem samouk. K muzice jsem se dostal až na střední škole. Obdivoval jsem Beatles, a tak jsem se snažil něco zabrnkat na kytaru. Myslím, že jsem značný antitalent na spoustu věcí, nejen na hudbu. A protože mi to nešlo napodobit, zatímco ostatní kluci, co uměli hrát na kytaru, tak vždycky dokázali ty akordy napodobit a zahráli to přesně jako Rolling Stones. A já jsem z nouze začal dělat vlastní písně, protože jsem neuměl ty pořádný. Takže neschopnost jako východisko tvorby. Nazval bych to s odstupem celoživotním krédem, neschopnost jako životní východisko. Člověk je hozen do vody, protože je neschopen něco pochopit a vykonat. Musí to nějak přetvořit, transformovat, aby to pak z něj vypadlo jako něco takzvaně jeho.
Oldřich Janota stál od počiatku svojej hudobnej kariéry bokom od všetkých vyšliapaných cestičiek. Od polovice 70. rokov môžeme hovoriť o jeho dobrovoľnom exile, ktorý je zároveň neustálym hľadaním nových výrazových možností. Janotova cesta je skôr prechod neprístupným terénom, zachádzkou a zároveň objavnou púťou, ktorá zušľachťuje a zoceľuje jeho poetiku. S tým súvisí prekračovanie a obchádzanie všetkých hudobných škatuliek. Folk mu bol vždy pritesný, experimentoval s ladením, repetíciou či východnými vplyvmi. Dnes má rovnako blízko k originálnej hre súputníčky Dáši Voňkovej, americkému gitarovému primitivizmu Johna Faheyho, či minimalistickým kompozíciám Philipa Glassa. Sám stojí niekde na pomedzí, pričom vždy dokáže prilákať a prepojiť rôzne poslucháčske komunity naprieč generáciami.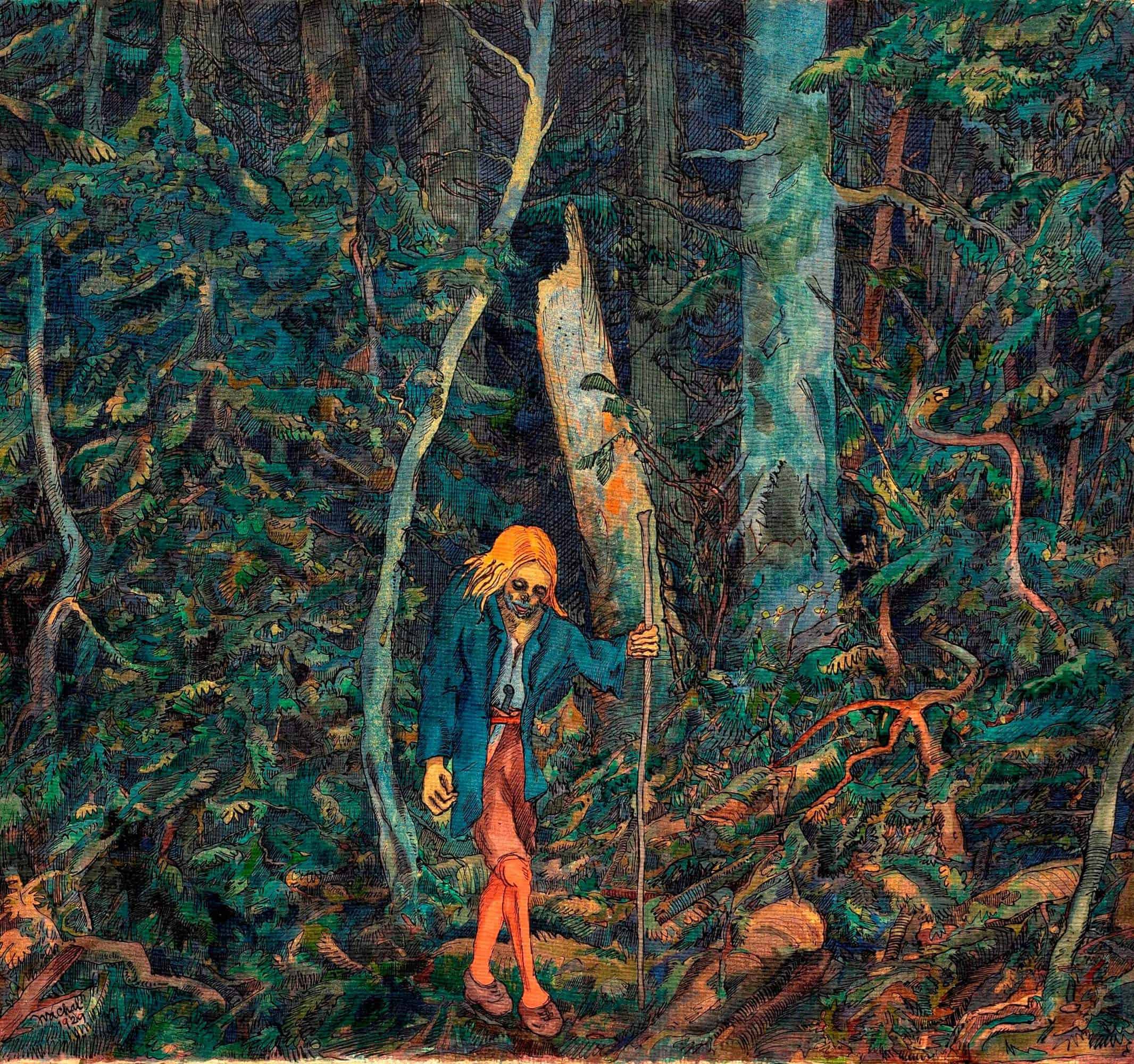 Vďaka za to, že poznáme viaceré Janotove polohy, hlavne tie experimentálnejšie, patrí vydavateľstvu Indies Scope, ktoré v roku 2015 vydalo jeho archív (8 CD!) s príznačným názvom Ultimate Nothing. Nájdeme tu Janotu, ako nezameniteľného gitaristu, speváka, rozprávača, básnika a zaklínača v jednej osobe. Nejde o žiaden best of výber, skôr delikátny prierez viac, či menej zabudnutými pesničkami a experimentami. Od skupiny Pentagram (1977-79), cez projekt Mozart K (1978-81) s jedinečným obsadením harmónium, saxofón, mandolína, gitara a bicie, až po spoluprácu s gitarovými legendami Pavlom Richterom a Ľubošom Fidlerem (1981-1984).
Janota sa dokázal vyhnúť nálepke bigbítového umelca, prešiel ďalšou transformáciou a dnes sa na pódiách objavuje buď sólovo, v duu s huslistkou Romanou Šilhavou alebo so skupinou Ora pro nobis. Jeden z ojedinelých slovenských koncertov odohrá aj v Banskej Štiavnici. Žiaden výber, len poctivé Ultimátne Nič. Sami sme zvedaví, čo s jeho hudbou spraví genius loci Eleuzíny.
Z verejných zdrojov podporil Fond na podporu umenia
Mappa presents: Oldřich Janota
Dátum: 6.12.2019
Miesto: Kultúrne centrum Eleuzína – Banská Štiavnica
Vstupné: 4€
Zdroj: TS