Žeby sme tu mali nový tanečný hit na konci leta? Uznávaný hudobný producent a DJ v jednom sa takto vo veľkom štýle lúči na konci leta! Mairee, ktorý počas lockdownu pracoval nonstop na nových soundoch pretavil svoju drinu do skladby, ktorá spojila jednu z najlepšie hlasovo položených speváčok u nás na Slovensku – Ronie a hudobný objav až zo slnečného Dubaja – Deepthought. Nová skladba "Daj mi ruku" je konečne online!
Meno Mairee otriasalo nielen Slovenskom, ale aj Českou republikou počas celého leta! Neustále zaneprázdnený hudobný producent a DJ nemal ani jeden víkend, kedy by nehral. Aj napriek vyťaženosti si našiel konečne čas nato, aby spojil v sounde, ktorý vznikol ešte počas lockdownu dva výnimočné hlasy. Nedávno sa aj samotný Mairee priznal, že aktuálne pracuje na multižánrovom albume, ktorý chystá vydať ešte tento rok.
"Leto 2021 bolo zatiaľ pre mňa najnáročnejším letom. Napríklad z 31 júlových dní sa mi podarilo spať doma iba tri noci. Točil som klipy, cestoval medzi hraniami a zameriaval sa aj na ďalekú budúcnosť, nech sa veci trochu rozhýbu i v zahraničí," hovorí Mairee o dôvode prečo sa nezúčastnil klipu, o ktorý sa postaral Martin Miko. "Na jeseň plánujem v rámci možností čo najviac vystupovať, lebo práve to ma najviac napĺňa energiou a nápadmi na ďalšiu tvorbu. Aktuálne pracujem na niekoľkých albumoch a EP-čkách súčasne, nechcem nechať nič na náhodu a kým budem ako DJ hrávať prevažne v zahraničí, chcem pre Slovákov a bratov Čechov vytvoriť dostatok kvalitnej tanečnej hudby. Len vďaka fanúšikom totiž môžem robiť to, čo milujem!"
Práve počas jari minulého roka vznikla Maireeho aktuálna novinka "Daj mi ruku", ktorá vtedy existovala ešte pod názvom "Chillnight". O vyše rok neskôr sa jeho cesty v Dubaji skrížili s talentovaným spevákom, ktorý si hovorí Deepthought. Ten si na ich vzájomnú spoluprácu vybral práve dnešnú novinku, kam chalani oslovili ešte aj obľúbenú speváčku Ronie, ktorá pracovala na svojej časti songu v Littlebeat Studio spolu s Maxom Šrámekom. S Maireem aj s Deepthoughtom si po ľudskej stránke veľmi sadli, čo je v konečnom dôsledku počuť práve i na samotnej skladbe.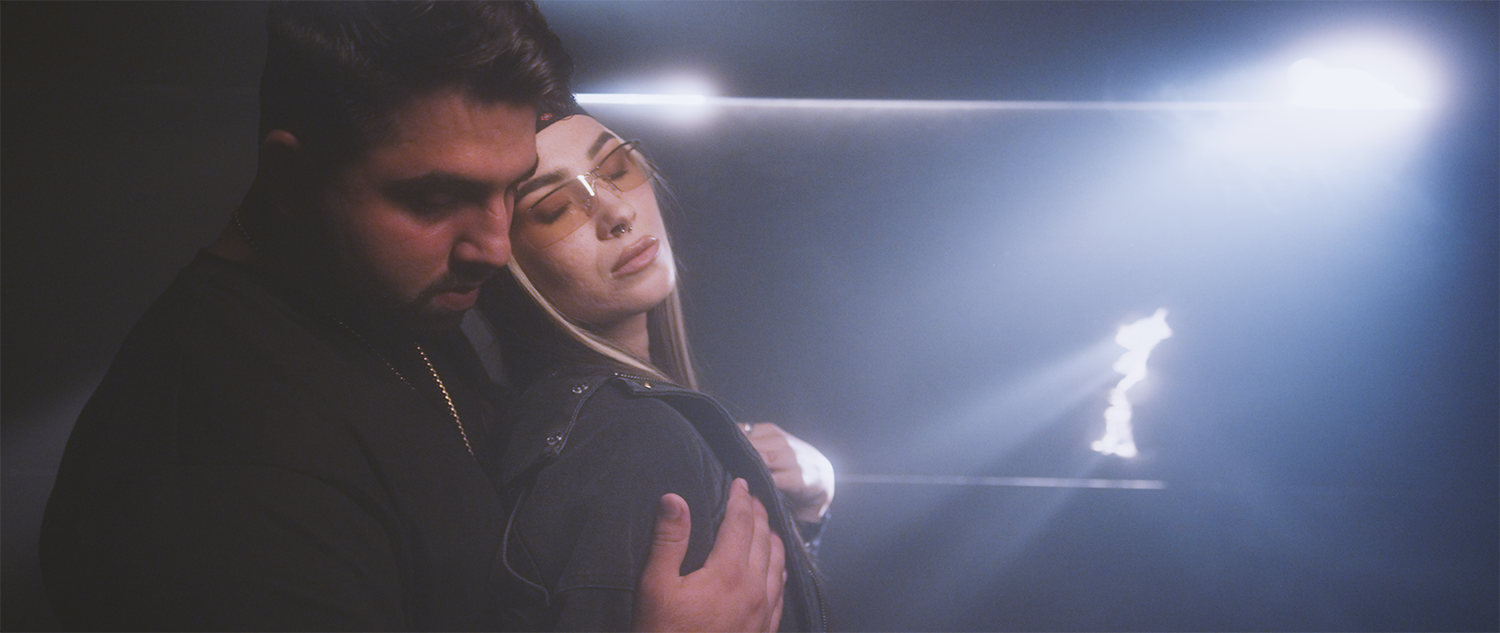 "Za mňa je to krásna spolupráca a myslím, že výsledok hovorí za všetko," povedala o novinke "Daj mi ruku" Ronie. Zároveň už nie je tajomstvom, že Ronie usilovne pracuje na svojom vlastnom albume, ktorého proces prípravy jej sťažili zdravotné komplikácie.
"Áno, pripravujem už niekoľko mesiacov nový album. Ale teda mala som zlomenú panvu, čo bol taký časový škrt cez rozpočet, takže je otázne kedy presne uzrie svetlo sveta. Nemala som síce nejaké verejné deadliny, ja už radšej nič nesľubujem lebo sa už trocha poznám. Plus sme menili aj celkovú ideu, takže aj to nám trošku zamiešalo karty na začiatku, ale zase beriem to ako pekný proces, dejú sa veci a ten album sa formuje do niečoho do čoho mal proste vyzrieť. Máme už nejaké "demáče" a už máme aj nejaké finálne skladby, ale teda termíny žiadne nemám. Mám, ale pre fanúšikov také zákulisné info, že album bude určite a určite sa oplatí na neho počkať. To sľubujem!", prezradila Ronie.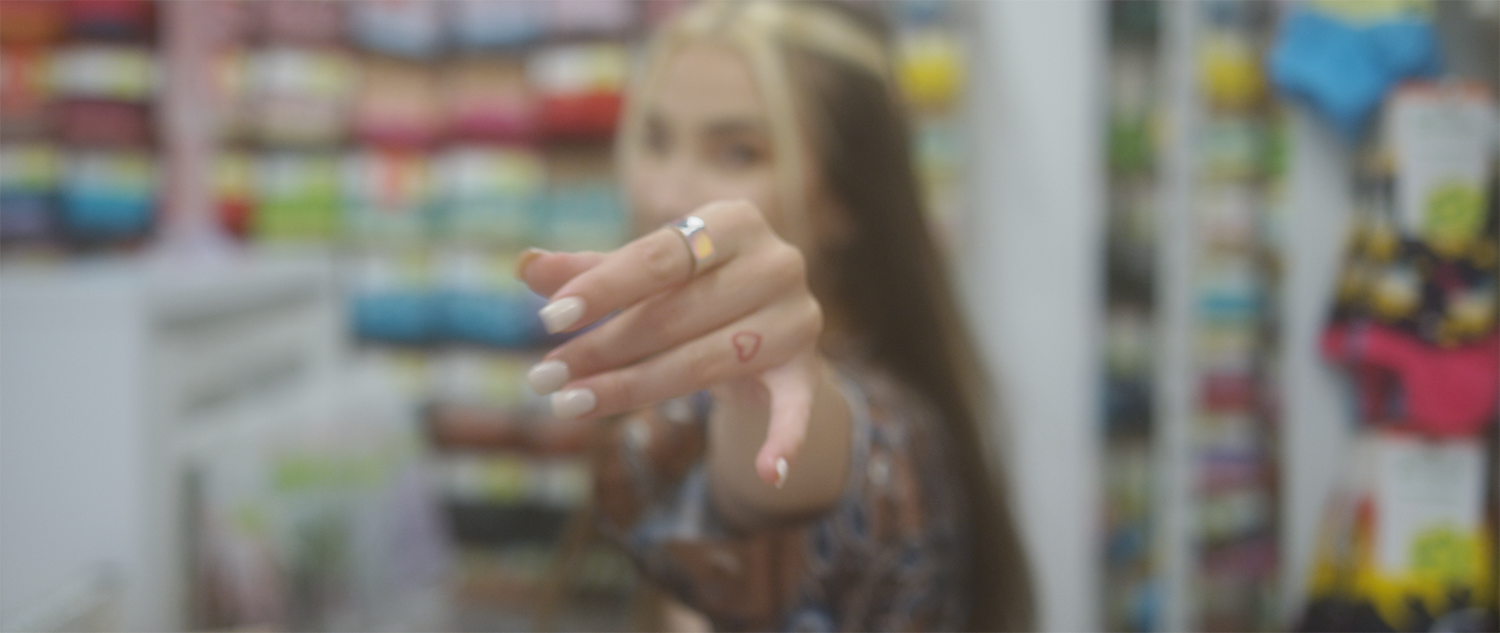 O celkový vizuál ku klipu sa postaral šikovný klipmaker Martin Miko z Illuminate Production, ktorý navrhol aj dramaturgickú ideu a výsledok rozhodne stojí za pozretie: "Od prvého momentu počutia tejto skladby som vedel, že vizuál by mal rozpovedať príbeh. Príbeh zamilovaného páru, najmä tie krajšie chvíle. Mairee mi ponechal nad klipom voľnú ruku, a dokonca bol aj v pohode s tým, že sa tam vlastne nestihne ukázať aj on sám. Som zvedavý, aké budú ohlasy, keďže celkovo klip je na jednej strane trocha ťahaný do tajomna tmavšími zábermi, no na druhej strane ide o tanečnú vec."
V samotnom videoklipe však vystupuje úplne nová hudobná tvár, ktorou je mladý a talentovaný spevák žijúci v Dubaji. Ten len nedávno dal o sebe vedieť na Slovensku prostredníctvom skladby, ktorá sa u nás stala virálnym hitom z dňa na deň "Poď" a s Maireem sa stretli prvýkrát práve v spomínanom slnečnom rezorte.
"Mairee je veľký pán, čo sa hudby týka. Dal mi možnosť spolupracovať s ním a ja som svoj text mal hotový hneď v priebehu pár minút. Nikdy v živote som doposiaľ profesionálne netočil klip, čiže spolupráca s režisérom Martinom Mikom bola pre mňa veľkým šokom – a výborným zážitkom v jednom!" uzatvára novy hudobný objav, Deepthought.
INSTAGRAM
https://www.instagram.com/mairee.dj/
https://www.instagram.com/ronieofficial/
https://www.instagram.com/deepthought_oine/
FACEBOOK
https://www.facebook.com/Mairee.Official
https://www.facebook.com/RonieOfficial
https://m.facebook.com/DeepThought_official-101465591511552/?tsid=0.0777095480895369&source=result

Zdroj: PR/BRAND MANAŽÉR JANA TRELLOVÁ/RUKA HORE
Foto: Martin Miko