Hudobník Lukáš "Kolia" Kolivoška je známy ako basgitarista, kapelník a pomocný producent zo skupiny IMT Smile, v ktorej pôsobil jedenásť rokov. Spolupracoval aj s Kontrafaktom, Petrom Lipom, Richardom Müllerom, Mariánom Čekovským, Veronikou Rabada a ďalšími. Pred piatimi rokmi po ukončení spolupráce s IMT Smile založil v Košiciach soulfunkový projekt The Streetgroove, v ktorom si so spevákom DomiHaly a ďalšími muzikantmi plní svoje bass-groove sny. Súčasná situácia ho prinútila zamestnať sa na plný uväzok mimo hudobnej brandže, ale na hudbu nezanevrel. Vo voľných chvíľach vďaka moderným technológiám prepojil svojich muzikantských kamarátov a výsledkom je nová skladba Nič nestalo sa.
"Táto skladba je dôkazom toho, že je možné spojiť hudobníkov z rôznych kapiel a nahrať dobrú skladbu, aj keď je každý z nich na inom mieste. Vždy totiž platí, že hudba spája. Cez túto pandémiu to platí dvakrát a veľmi si vážim, že sa počas minulého roka moji hudobní kamaráti rozhodli nahrávať so mnou na rôznych miestach Slovenska," povedal o novej skladbe Kolia a dodal: "Pesnička pôvodne vznikla asi pred päťnástimi rokmi v skúšobni v Prešove. S anglickým textom ju spievala spoluautorka hudby Miroslava Rogulová, ktorá teraz pôsobí ako fotografka vo Francúzsku. Tam dostala Covid a po jeho prekonaní stratila silu v hlasivkách a skladbu už teraz nemohla naspievať. Dúfam, že sa čoskoro celkom uzdraví."
Minulý rok sa Kolia vrátil k staršej demonahrávke a rozhodol sa ju dokončiť a nahrať s novým slovenským textom, ktorý napísal známy a uznávaný textár Vlado Krausz. Na jej naspievanie oslovil speváčku Zuzanu Mikulcovú.
"Mal som v hlave presnú predstavu o tom, ako má vyzerať spev, aká farba hlasu tam bude sedieť. Oslovil som Zuzanu a som veľmi rád, že súhlasila, pretože svojim spevom do tej mojej predstavy zapadla úplne dokonale," povedal o vzniku spolupráce hudobník.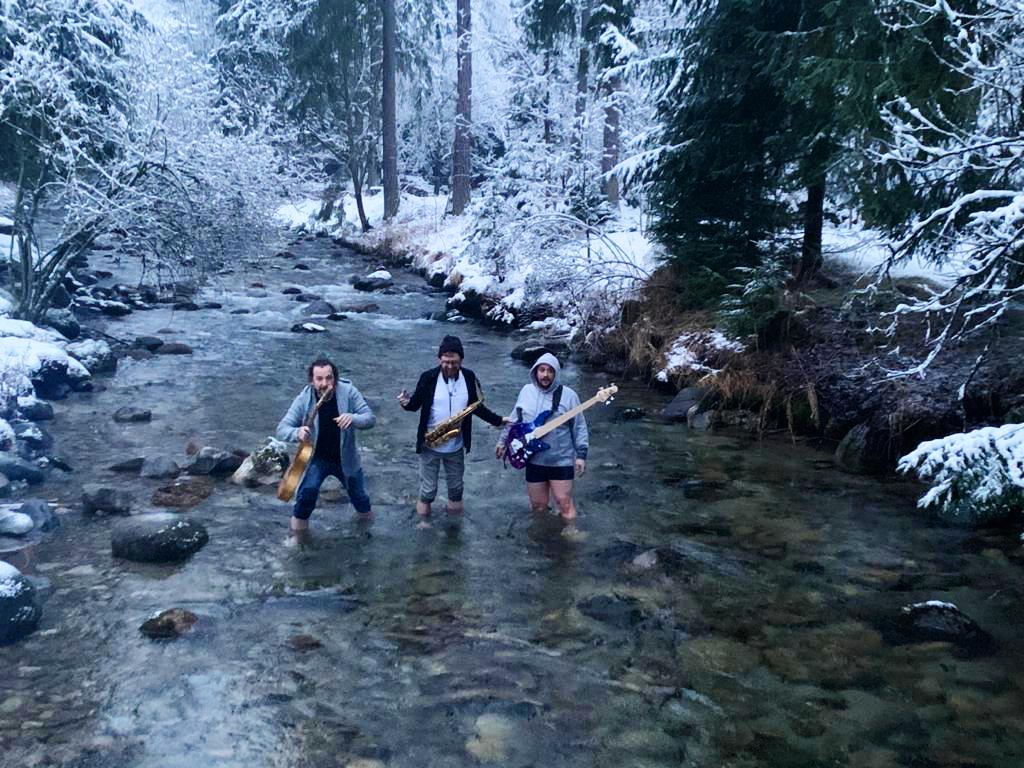 Nahrávalo v rôznych štúdiách v Prešove, Košiciach, Bernolákove a Bratislave a postupne sa na výslednej podobe podieľalo takmer dvadsať hudobníkov, zvukových majstrov a producentov z rôznych hudobných žánrov. Od basgitaristu skupiny Heľenine oči, Tomáša Durkáča, až po bubeníka Petra Lipu, Michala Fedora.
Klip k skladbe Nič nestalo sa nakrúcal známy prešovský filmár Jaro "Jaris" Vaľko so Sandrou Urbančíkovou v zimnej atmosfére Jasnej v Nizkych Tatrách.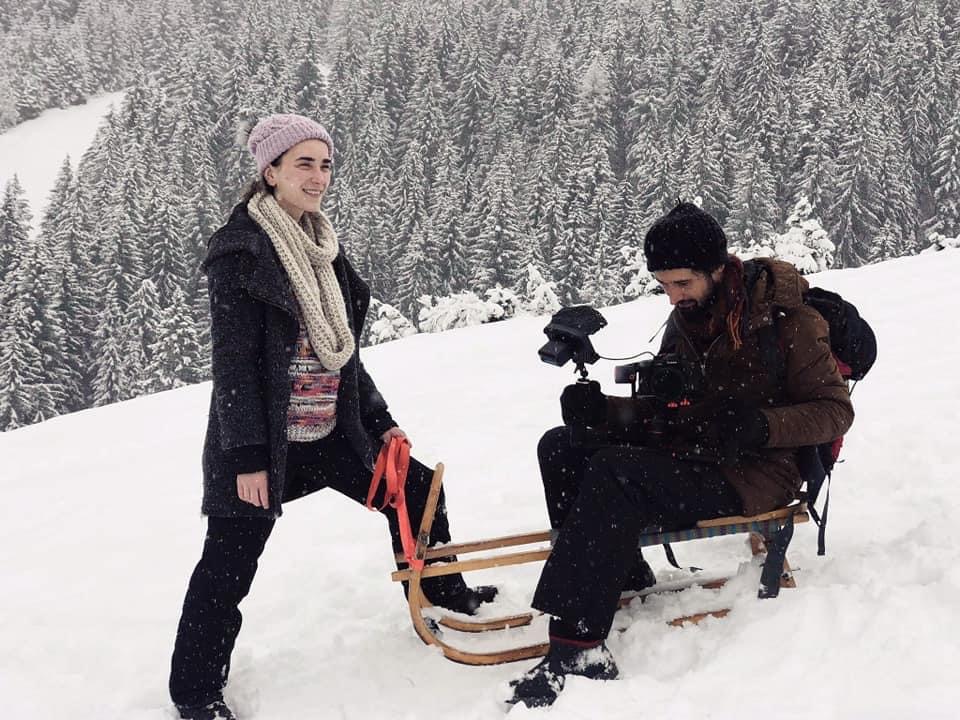 Kolia po novej skladbe pokračuje v skladaní a nahrávaní a na leto pripravuje novú tanečnú skladbu v house-pop štýle. Zároveň má tento rok v pláne dokončiť aj vlastný album, na ktorom postupne pracuje už takmer tri roky.
Kolia a Zuzana Mikulcová – Nič nestalo sa
Hudba: Lukáš Kolja Kolivoška/Miroslava Rogulová
Text: Vlado Krausz
Spieva: Zuzana Mikulcová
Michal Fedor – bubny
Tomáš Durkáč – kontrabas, sláky
Martin Cibulka – fender-piano
Dominik Haluška – sólo klavír
Samuel Marinčák – ak.gitara
Samuel Kováč – el.gitara
Daniel Kočiš – husle
Mário Belák – sax
Martin Lecho Lechmann – synth
Kolia – nahrávanie editovanie produkcia
Bobo Tkáč – mix master
nahrávané : od 2005 – 2021
Prešov Vukov
Košice – Klakson, Stará Baštová 4 – Kolja recording,
Bernolákovo – Samo Kováč,
Bratislava – Andrej Hruška
Video: Jaro Jaris Vaľko , Sandra Urbančíková
Zdroj: pro:messa
Foto: archiv LKK