Na YouTube majú na svojich songoch milióny videní. Jožko Kuky a René Kmeťo, dvojica známa aj pod menom Kuky Band sa do hudobného povedomia dostali najmä remakom skladby od skupiny DMS počas vyhlásenia Ruka Hore Awards za rok 2020. Odvtedy na svojom kanáli pravidelne dávkujú fanúšikom cover skladby, ktoré ľudia oceňujú vo veľkom, o čom svedčia aj čísla klipmi. Tentokrát si však do parády vzali jeden z najväčších zahraničných hitov a vznikla chytľavá skladba "Chcem Ťa".
"Hey Ya!" je skladba americkej hip-hopovej dvojice OutKast, ktorú napísal jej člen – André 3000. Už vtedy sa obratom stala hitom na celom svete, keďže priniesli mix žánrov funk a rock. Skladba bola dokonca uznávaná hudobnými kritikmi a vyhrala cenu Grammy v kategórii Best Urban/Alternative Performance v roku 2004. Takže o tom akým veľkým hitom sa stala táto skladba, niet pochýb. Preto po dlhom čase ju chalani oprášili veľmi vkusne a svojským spôsobom ako to vedia len oni. O mix master skladby sa postaral Zolko Tóht a videoklip vznikol pod taktovkou režiséra Pierra Lexis.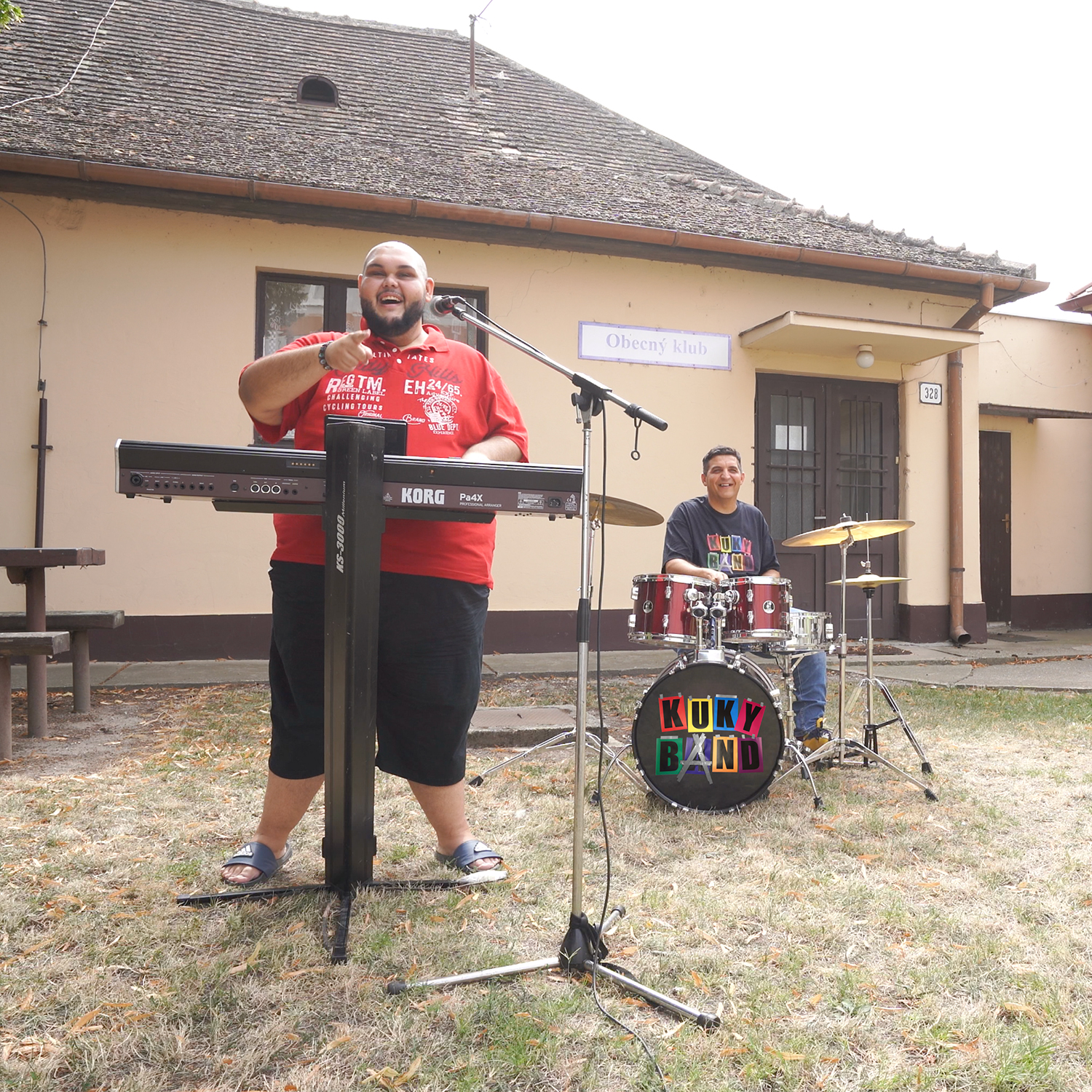 "Chceme ľudí baviť svojimi skladbami a veríme, že ich aj bavíme. Vybrali sme si túto skladbu preto, že je energická a veselá a pre nás to bola výzva spraviť cover aj na skladbu, ktorá nie je slovenská", dodáva Kuky Band.
"Chcem Ťa" / cover kredit: OutKast – https://www.youtube.com/watch?v=N7fVOS_BWtg
"Čardáš dvoch sŕdc" cover kredit: Karol Duchoň – https://www.youtube.com/watch?v=GkkLJDoDF5E
"Slobodná" / cover kredit: Elán – https://www.youtube.com/watch?v=OxjaDGquLso
"22 Dní" / cover kredit: Miro Žbirka – https://www.youtube.com/watch?v=Op0-Q-8XMeo
Instagram: https://www.instagram.com/kukyband_oficial_/
Merch: https://shop.rukahore.sk/kukyband
Ruka Hore už vyše deväť rokov vytvára platformu pre všetkých interpretov, ktorí svoju hudbu prinášajú svojim fanúšikom na kvalitnom nosiči. Okrem pravidelného suportu pre umelcov im zastrešuje aj vlastný merch a digitálne streamovacie služby.
https://www.instagram.com/rukahore/
https://shop.rukahore.sk/
Zdroj: PR/BRAND MANAŽÉR JANA TRELLOVÁ
Foto: Kuky Band