Slovenská speváčka Karin Ann v máji tohto roka vydala debutové EP lonely together, a vzápätí vyrazila na turné s poľskou hviezdou Sanah, počas ktorého sa stretla s vrelým prijatím tamojšieho publika. Úspešné dvojmesačné turné ukončila tento týždeň v Krakowe a hneď prichádza s ďalšou novinkou. Predstavuje singel a videoklip in company, ktorý je prvou lastovičkou jej druhého EP, na ktorom momentálne pracuje.
Autorkou novinky in company je Karin Ann, o hudobnú produkciu sa postaral Tomi Popovič a mixáž mal na starosti americký zvukový inžinier a viacnásobný držiteľ ocenenia Grammy Tony Maserati (Beyonce, Lady Gaga, The Black Eyed Peas) /www.tonymaserati.com/. Skladba 'in company' je prvým singlom z druhého EP, ktoré Karin plánuje vydať začiatkom budúceho roka. "Táto skladba je o tom, aký osamelý a uväznený sa človek môže cítiť vo svojej vlastnej hlave, nehľadiac na to, či je sám alebo v miestnosti plnej ľudí," vysvetľuje Karin text a inšpiráciu svojho najnovšieho singla.
Vydanie piesne in company sprevádza videoklip, ktorý vzdáva hold veľkým maliarskym majstrom a ich dielam. Hlavným motívom sú klasické i moderné maľby, ktoré ožívajú priamo pred očami diváka. Videoklip režírovala Karin Ann spoločne so slovenským filmárom Michalom Kunesom Kováčom. "S Karin si rozumieme, a navzájom sa kreatívne rešpektujeme. Šlo nám o samotu a jej zhmotnenie v známej a veľmi krásnej forme. Proces výberu konkrétnych malieb, ktoré danú tému vystihujú, či už vizuálne alebo v kontexte, prebehol veľmi rýchlo a hladko. Z výsledku mám radosť," hodnotí vydarenú spoluprácu Michal Kunes Kováč.
Zaujímavosťou je, že ešte pred releasom video získalo ocenenie v kategórii Best Production Design v rámci aktuálnej jarnej edície Music Video Awards 2021, ktoré sú organizované pod patronátom spoločnosti Film Freeway (www.mvawards.com – zoznam ocenených vrátane klipu in company nájdete scrollovaním nižšie priamo na hlavnej stránke).
Meno 19 – ročnej slovenskej umelkyne Karin Ann sa postupne šíri už ďaleko za hranicami jej rodného Slovenska prostredníctvom alternatívnej pop music, pre ktorú sú typické silné posolstvá a otváranie spoločensky tabuizovaných tém. Jej videoklipy s unikátnou, často temnou atmoférou už kumulatívne nazbierali na YouTube 2 milióny vzhliadnutí, a Karinine meno pravidelne skloňujú mienkotvorné médiá ako The New York Times, MTV, Noctis, Bild, Wonderland či 1883, označujúc ju za "vychádzajúcu slovenskú pop star Generácie Z". Prvý rok na hudobnej scéne symbolicky uzavrela vydaním debutového EP 'lonely together', na ktorom ukázala svoju schopnosť prekračovať hudobné hranice a neviazať sa striktne k jedinému žánru. Počas turné so Sanah šokovala celé Poľsko, keď v tamojšej striktne konzervatívnej národnej televízii TVP2 v priamom prenose verejne podporila LGBT+ komunitu odetá do dúhovej vlajky. Následne sa 24. júla so svojím videoklipom babyboy stala súčasťou programu slovenského podujatia Pride 2021.
in company (video credits)
story by Kunes and KARIN ANN
production: we are cell production
producer: Robert Bresson
directed by Michal Kunes Kováč, cinematography by Tomáš Šťastný
set designer: Anežka Straková, stylist/designer: Veronika Varcholová, construction: Lukáš W. Petr
Umelecké diela, ktoré inšpirovali videoklip in company
Edmund Hodgson Smart, Dawn (1907)
Johannes Vermeer, Girl Reading a Letter at an Open Window (1657-1659)
Stephen Mackey, The Looking Glass (2015)
Sir John Everett Millais, Ophelia (1851-1852)
Anna Rémich, "when shall the light see my eyes"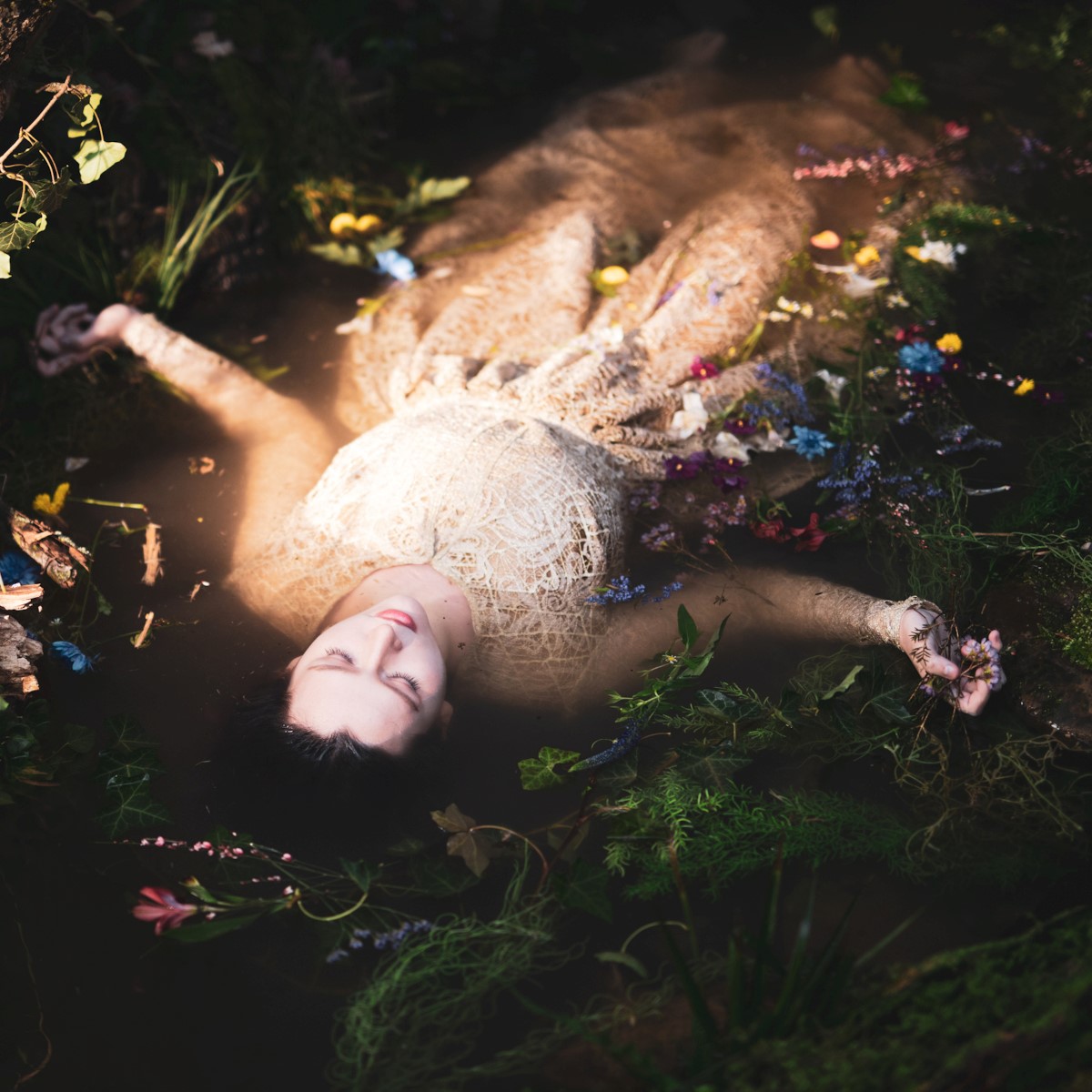 Zdroj: SOUL FOR SHOW