Netradičné lovestory medzi štýlovou čajočkou a chlapcom s ozaj osobitým prístupom k baleniu v zábavnom videoklipe plnom tanca. Kapely SEMATAM a S Hudbou Vesmírnou prichádzajú s novým singlom a je to riadna bomba! Svieže funky dopĺňa uletená choreografia, s ktorou sa popasovali členovia oboch kapiel a 30 komparzistov. Originálny príbeh zasadený do atmosféry plných nočných klubov vás zaručene dvihne zo stoličiek.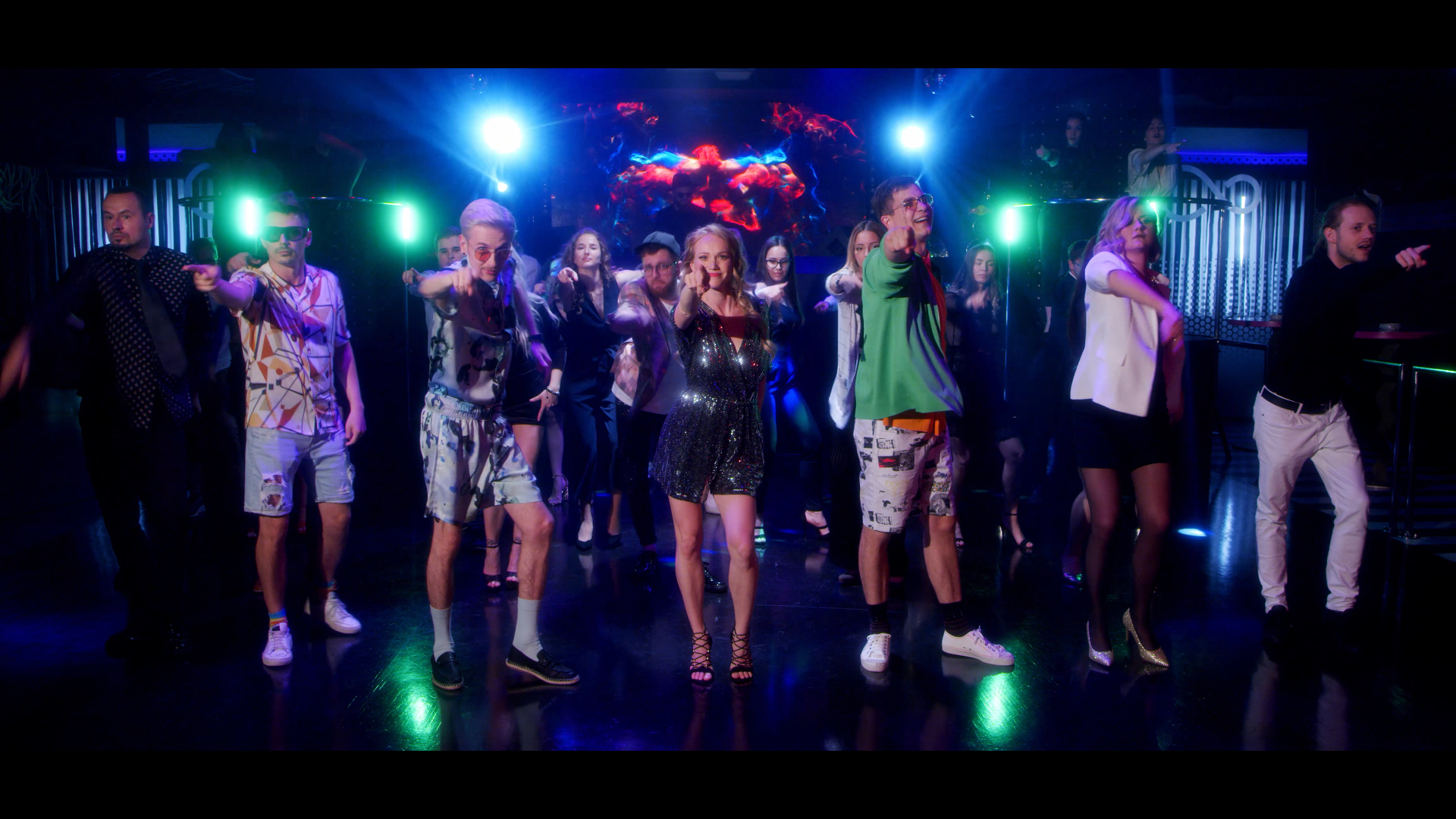 Kapela SEMATAM novou skladbou BOMBA v pop-funky štýle nadväzuje na svoj debutový album. Na pomoc si tentokrát zavolali známe hudobné trio S Hudbou Vesmírnou. Autorom hudby a textu je Marek Kutnár, frontman kapely SEMATAM a o finálny zvuk sa postaral hudobný producent Marek Šurin zo Soundshine. Príbeh, ktorý je zrejmý už z textu piesne kapely pretavili do vtipného videoklipu, ktorý zrežíroval Juraj Škula.
,,Pesnička BOMBA vznikla ako diskotékové lovestory dvoch smiešnych charakterov. Na jednej strane máme týpka, ktorý sa cez víkendy mení na diskotékového kráľa, no jeho šviháckosť okrem jeho mamy nikto nevidí. Na strane druhej je štýlová čajočka, ktorá jeho podivínskemu šarmu napokon podľahne. A keďže správny balič potrebuje aj poriadnych wingmanov bolo od začiatku jasné akej role sa chopia chlapci z SHV." hovorí autor skladby Marek Kutnár.
Letné funky bratislavské zoskupenie S Hudbou Vesmírnou oslovilo, a tak vzniklo jedinečné spojenie, v ktorom sa prelína štýl oboch kapiel. ,,Keď nás SEMATAM oslovili na spoločný song, pozrela som si ich prvý klip, potom druhý, tretí, a nevedela som prestať. Páčia sa mi ako skupina, majú obrovský drive, sú mladí (ako my ;) ), kreatívni a pozitívni." vysvetľuje Dominika Morávková, speváčka SHV.
,,Keď som prvýkrát počul túto pieseň, hneď som si začal tancovať a pohmkávať. Funky je veľmi chytľavý štýl, takže som so spoluprácou neváhal. Tým, že sú SEMATAM takí zapálení pre svoj projekt, pracuje sa s nimi veľmi dobre!" dopĺňa Marek Koleno z SHV.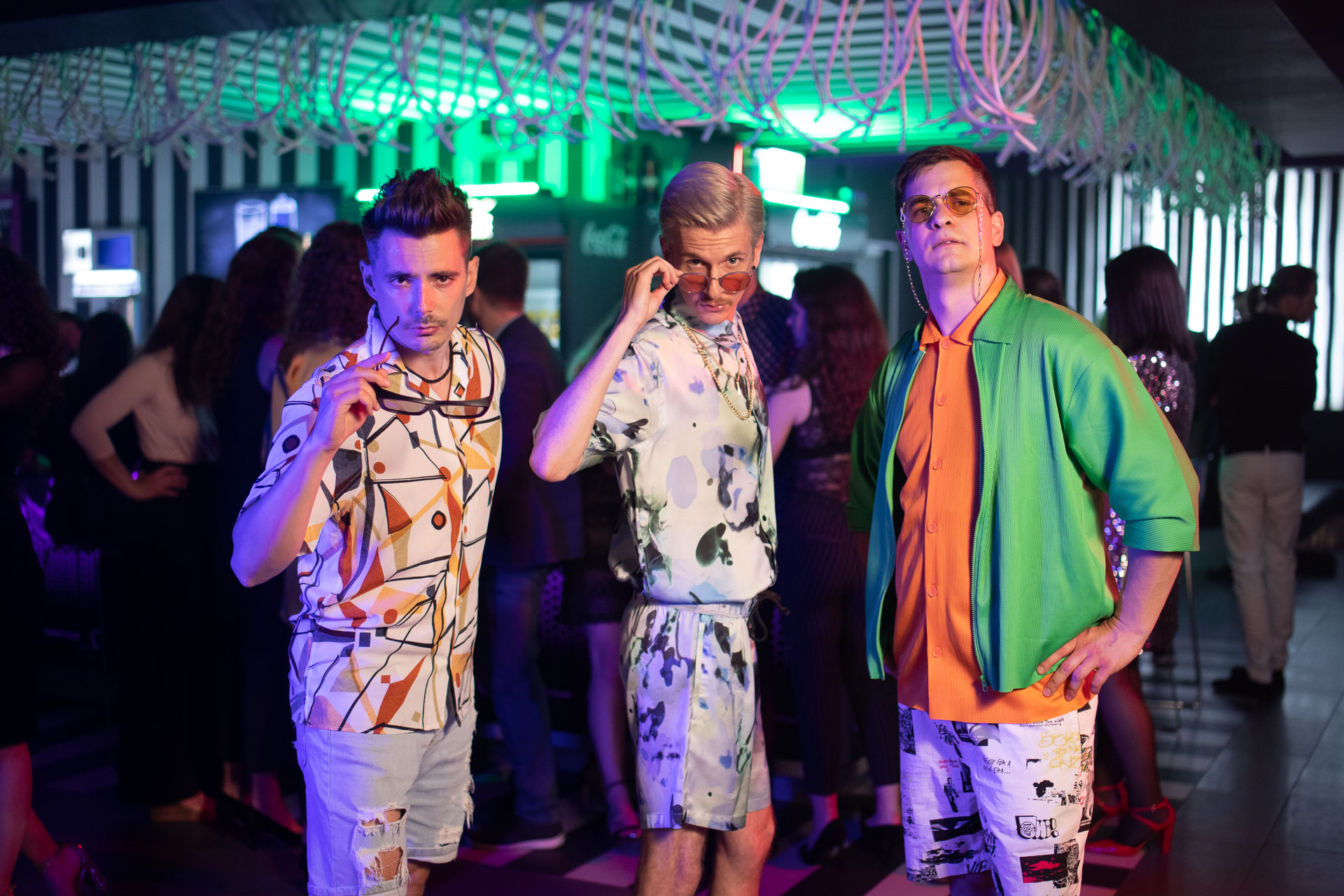 Pre kapelu SEMATAM bolo SHV jasnou voľbou. ,,Páči sa nám ako S Hudbou Vesmírnou pristupujú k svojej tvorbe. Od začiatku sme mali pocit, že sme si v niečom podobní a preto sme ich aj oslovili na featuring. Spolupráca nás v tom len utvrdila. Dominika, Sorizzo a Marek sú super týpci, myslím, že sme si skutočne sadli a verím, že sa BOMBOU naša spolupráca ešte nekončí." hovorí Marek Kutnár.
Tanec je dôležitým prvkom videoklipov oboch kapiel. V BOMBE sa však muselo bratislavské trio popasovať s vtipnou choreografiou, ktorú vymyslel frontman SEMATAM Marek Kutnár. ,,My tance zvyčajne vymýšľame "za behu". Tento klip si však vyžadoval tanečnú prípravu, pretože nás tam bolo viac a išlo o spoločnú ,,choreošku". Najviac mi dali zabrať tie vysoké topánky. Už som si odvykla v takých chodiť." smeje sa Dominika.😅😅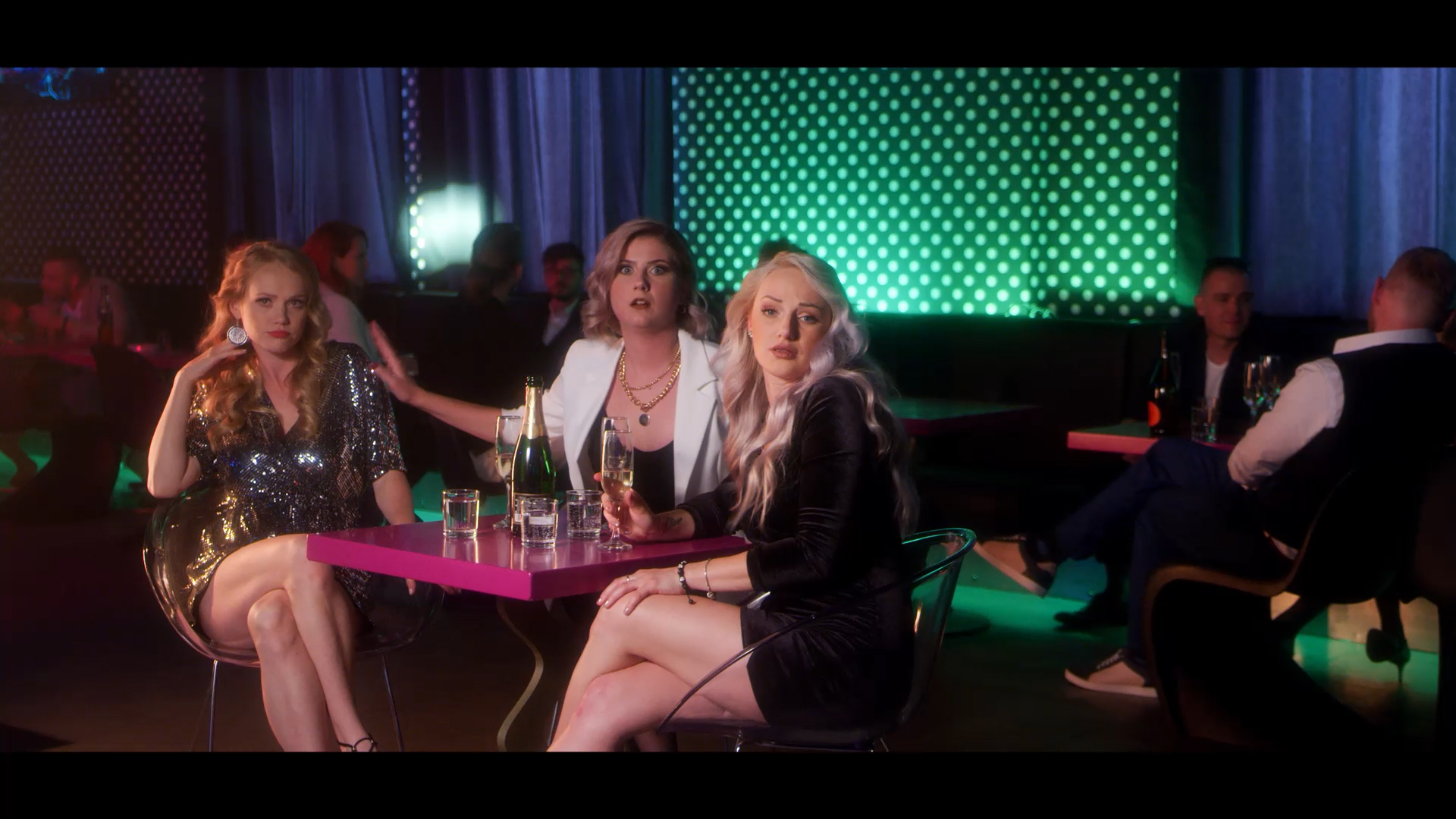 Zábavné tanečné kreácie chalanov strhnú všetkých hostí v klube. Na záver si môžete vychutnať spoločnú choreografiu všetkých členov oboch kapiel a ďalších 30 komparzistov. ,,Ono sa hovorilo, že by sme mali v klipe tancovať. Ale kto videl klipy SHV vie, že je to skôr spontánna záležitosť. Toto bola "riadna choreoška" a bolo treba ju natrénovať. Dominika bola safe ale my so Sorizzom sme sa riadne zapotili. Bola to výzva a prča zároveň. Tešíme sa z výsledku." dodáva Marek z SHV.
Plný tanečný parket, luxusné drinky, krásne čajočky a traja týpci čo vôbec nezapadli. Vychutnajte si zábavnú tanečnú novinku z dielne kapiel SEMATAM a S Hudbou Vesmírnou. Videoklip BOMBA nájdete na https://youtu.be/pT91vQnr7Zs.
Kapela Sematam vydala svoj prvý štúdiový album plný slovenského pop-funku na jeseň 2019. Po úspešnom celoslovenskom turné a nútenej koronovej prestávke sa kapela toto leto vracia na festivalové pódiá. Viac informácií o pripravovaných koncertoch nájdete na https://www.facebook.com/sematamofficial/ alebo na https://www.instagram.com/sematam.music/.
Zoskupenie S Hudbou Vesmírnou, ktoré vzniklo v roku 2015 odštartovali svoju kariéru letným hitom s názvom Je nám teplo, ktorý má už cez 20 mil. pozretí. Prerazili aj na obrazovkách a to ako moderátorské trio najúspešnejšej šou RTVS Zem Spieva. Ich tvorbu nájdete na všetkých streamovacích službách aj youtube kanáli SHV https://www.youtube.com/shudbouvesmirnou.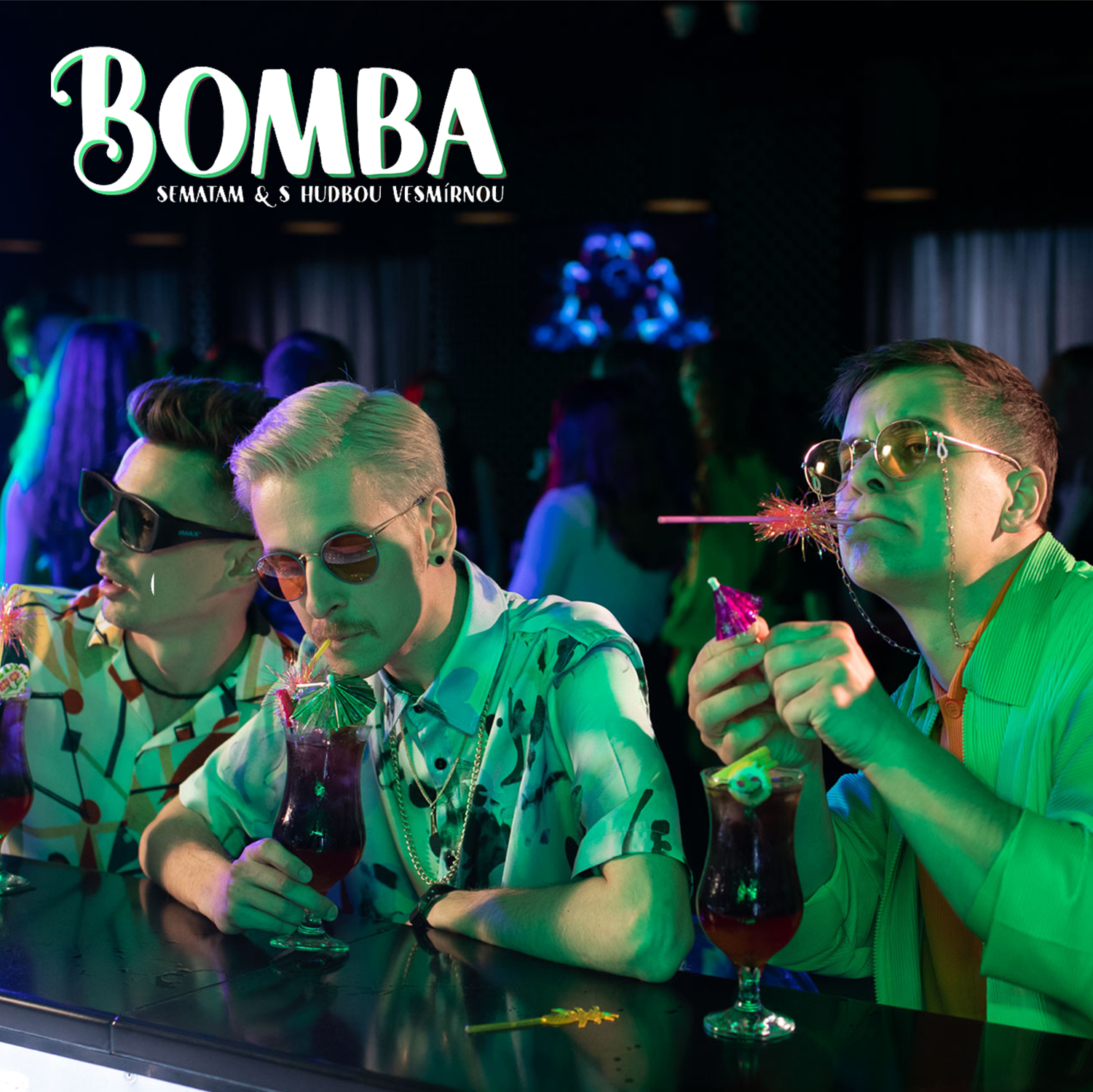 Zdroj: TS