Desiate pokračovanie jedinečnej akcie Hudba bez bariér dopadlo na jednotku! Benefičné podujatie sa po prvýkrát konalo v exteriéri a na novom mieste v Skalnom sanktuáriu Božieho milosrdenstva na Vrchu Butkov nad obcou Ladce. Na koncerte, ktorý organizuje už tradične PARASPORT24, sa predstavili Sima Magušinová, Celeste Buckingham, Martin Harich, skupiny Peter Bič Project a For You, Superstarista z Česka Matěj Vávra a slovenský spevák Chris Ellys. Na akcii sa vyzbieralo vyše 10 tisíc eur pre hendikepovaných a sociálne slabých, ktorí to najviac potrebujú.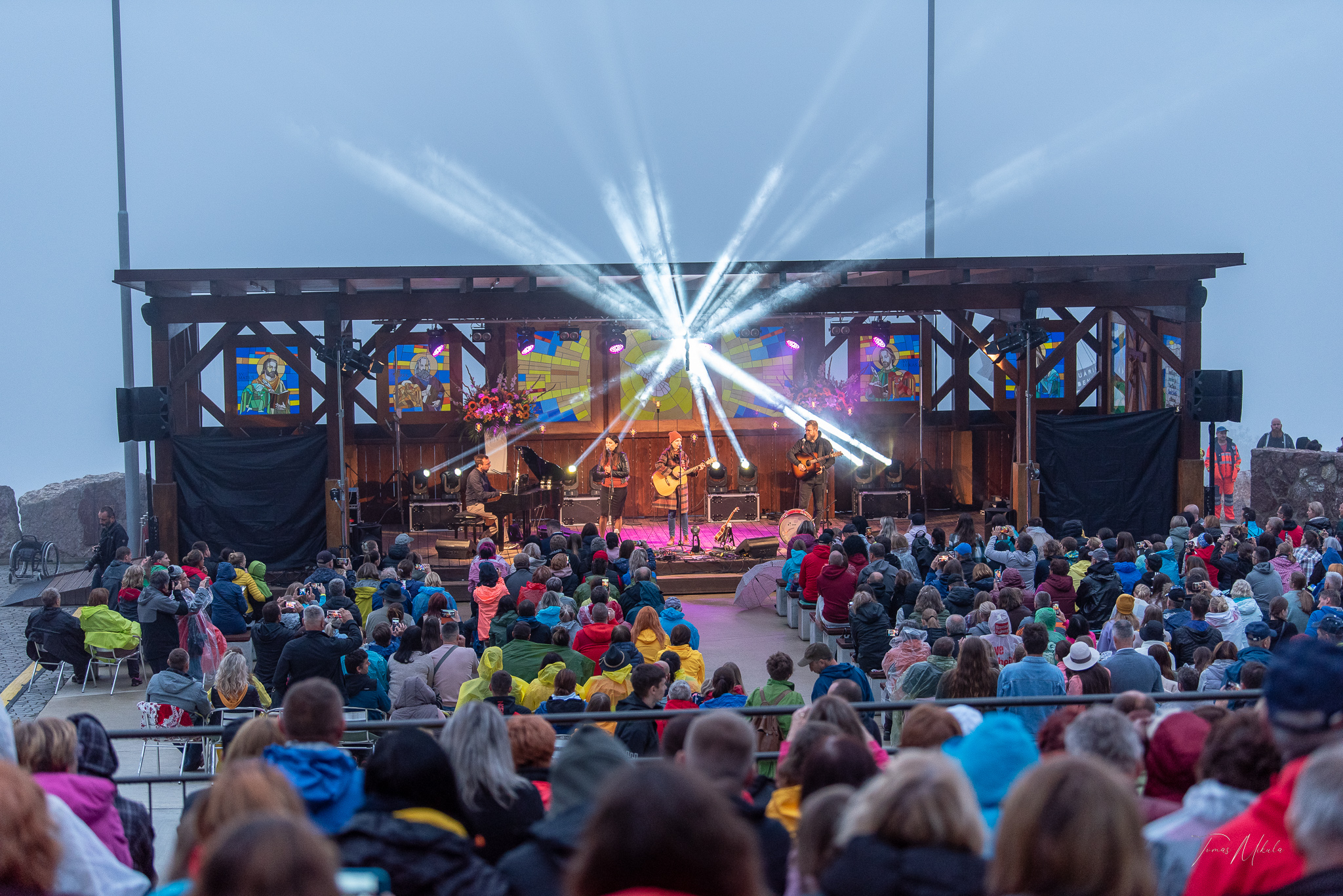 Výnimočná benefičná akcia Hudba bez bariér sa tentokrát konala vonku v krásnom prostredí Vrchu Butkov nad obcou Ladce. Večer plný emotívnej hudby zorganizovalo už po desiatykrát občianske združenie PARASPORT24.
"Lepšie to ani dopadnúť nemohlo. Som neskutočne rád, že sa akcia vydarila. Opäť sa mi potvrdilo, že keď chcem robiť dobré veci, tak ich musím robiť s dobrými ľuďmi. Tých si v živote vyberajme, pretože na ľuďoch záleží.
Rovnako som veľmi rád, že sme zmenili miesto. Zmena išla hladko už od prvého stretnutia so šéfom objektu Tonkom Barcíkom. Postavil sa k tomu veľmi pozitívne a s veľa vecami pomohol," prezradil organizátor podujatia Miroslav Buľovský z občianskeho združenia PARASPORT24.
Hudbu bez bariér si prišlo vychutnať vyše 1500 ľudí a organizátor hlásil vypredané! Všetci fanúšikovia si užili vystúpenia Celeste Buckingham, Simy Magušinovej, a skupín Peter Bič Project a For You
"Bolo mi cťou byť opäť súčasťou tejto skvelej akcie. A bol to o to vačší zážitok vďaka novej lokácií a atmosfére, v ktorej sme sa tam ocitli. Som vďačná, že napriek situáciám, ktorými sme si všetci prešli ya posledných pár rokov, sme mali znova príležitosť si zaspievať pre ľudí a pre dobrú vec. Teším sa na ďalší ročník a verím, že sa tam opäť pobavíme, a budeme môcť podporiť ďalších ľudí, ktorí si to najviac zaslúžia," tešila sa speváčka Celeste Buckingham,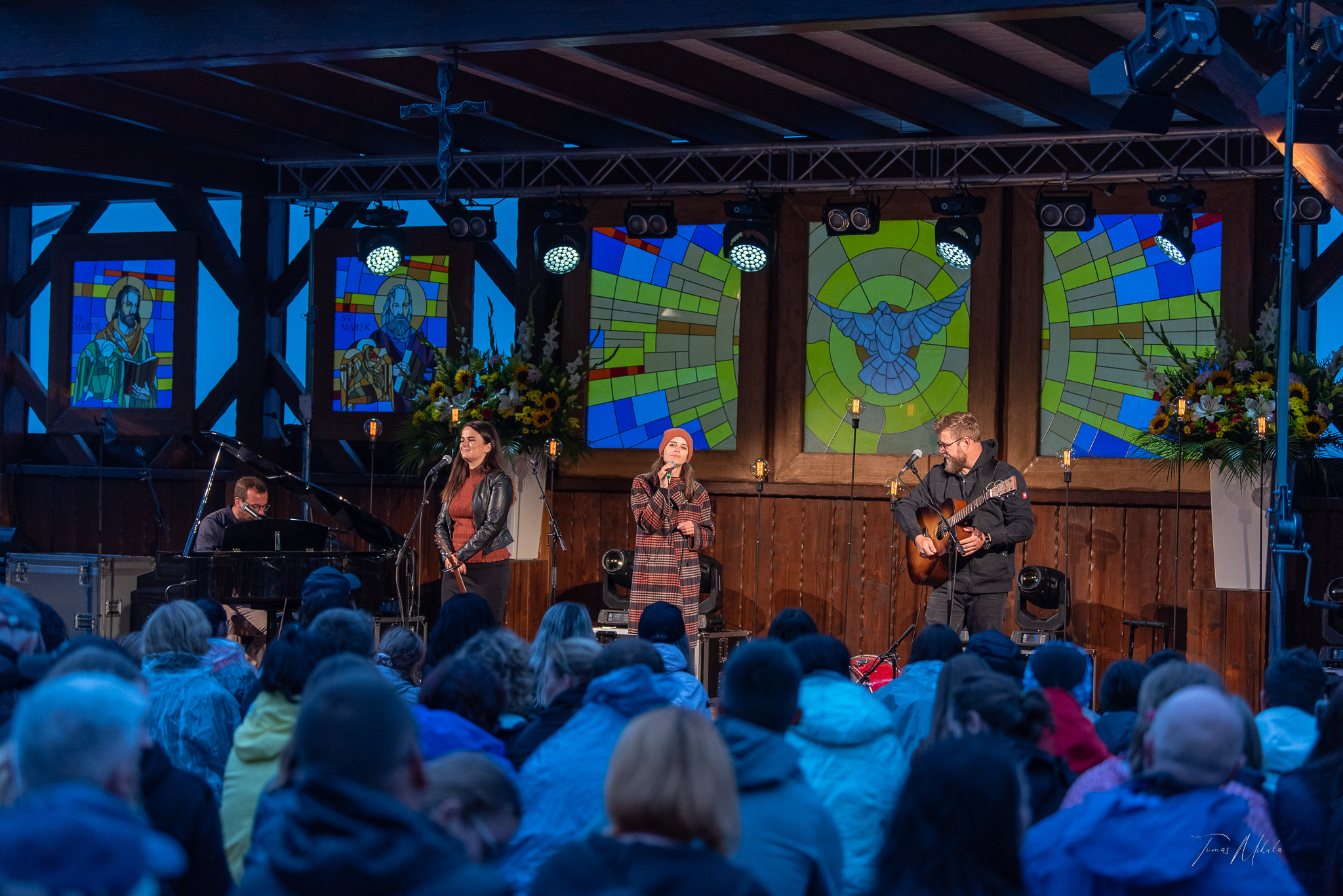 Akciu podporili koncertom aj Superstarista z Česka Matěj Vávra či slovenský spevák Chris Ellys. Obľúbený Martin Harich predviedol niečo v angličtine, niečo v rodnej slovenčine. Martin si zaspieval skoro s každým hudobným telesom na pódiu. S acapellou For you autorskú skladbu Right beside you, s Chrisom Ellysom pieseň Chasing cars. A So Simou Magušinovou ich spoločnú pieseň Spojiť sily, ktorá je hymnou občianskeho združenia PARASPORT 24
"Miesto, už aj bez koncertu, dýchalo úžasnou atmosférou a ja som si užíval každý okamih. Hudbu bez bariér svojou hudbou a účasťou podporujem od prvého ročníka. Krásne vidno, ako podujatie rastie a naberá na vážnosti. Tento rok sa konalo na jednom z najkrajších miest, na akých som za posledných 11 rokov v muzike vôbec hral. Silná energia, výhľady s oblakmi nad krajinou, do toho pekná hudba. Čistá krása," neskrýval radosť Martin Harich.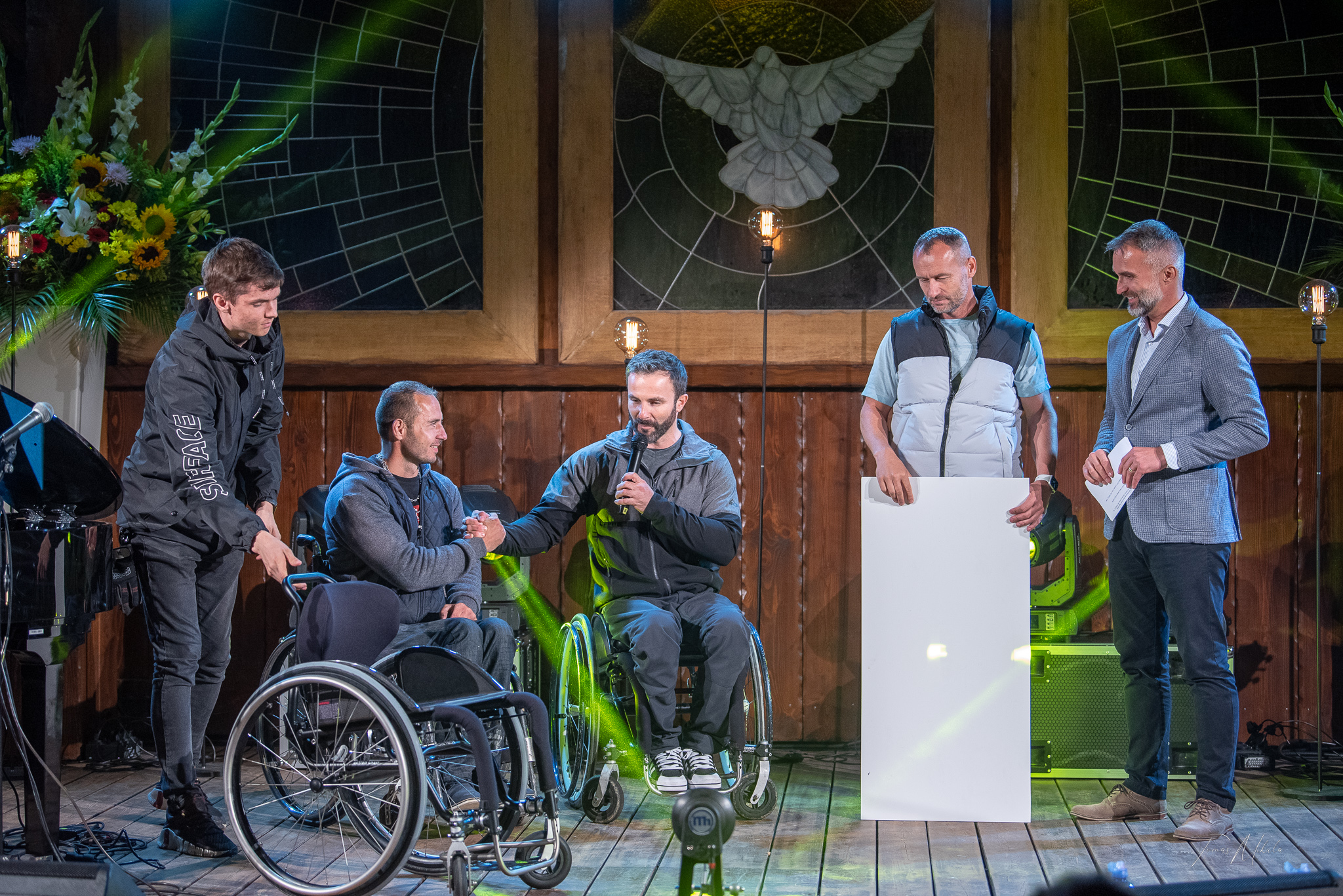 Výťažok zo vstupného venuje organizátor už tradične na dobročinné ciele občianskeho združenia PARASPORT24. Časť pomoci daroval priamo na mieste počas podujatia.
"Akcia splnila cieľ, vyzbieralo sa vyše 10 tisíc eur. Priamo na koncerte sme odovzdali takmer 6 tisíc v podobe invalidného vozíka a priamej finančnej pomoci tým, ktorí to skutočne potrebujú. Dojímavý moment bol, keď sme Jarovi, ktorému sme darovali invalidný vozík, prihodili ešte tisícku na pohonné hmoty. Deň pred akciou som sa dozvedel, že z Považskej Bystrice chodí každých desať dní s bratom na onkológiu. Pomoc išla tej správnej osobe, on potrebuje pomôcť a ešte on pomáha bratovi…" vysvetlil Miroslav Buľovský.
Občianske združenie PARASPORT24 vzniklo v roku 2006 a venuje sa organizácii rôznorodých projektov na podporu ľudí s hendikepom, ktorí ako jednotlivci majú obmedzené podmienky na získavanie finančných a iných prostriedkov pre vlastný rozvoj. Tým, ktorým pomôže, potom ďalej pomáhajú hlavne sociálne slabším rodinám po celom Slovensku. PARASPORT24 plánuje na jeseň ešte jednu peknú akciu a potom sa už chce sústrediť na 16. ročník PARASPORT24 tour 2023 a 11. pokračovanie Hudby bez bariér. Všetky informácie nájdete na www.parasport24.com. Video z akcie Hudba bez bariér 2022 si môžete pozrieť tu https://www.youtube.com/watch?v=vO5wr3xHDlw
Zdroj: NK Factory
Foto: PARASPORT24