Anglická kapela E D I T O R S, ktorá presne o mesiac, 26. novembra vystúpi v Refinery gallery v Bratislave si potrpia na ochranu životného prostredia. Na každom mieste, kde sa budú pohybovať jej členovia a štáb požadujú veľké nádoby na separovanie odpadu a stovka uterákov musí byť opratá bez použitia chemických čistiacich prostriedkov.
Pred koncertom chcú pozerať športové prenosy a tri hodiny pred vystúpením si členovia pochutnajú na zeleninovej polievke a morke. Pre časť tímu budú pripravené vegetariánske aj vegánske jedlá. Zapíjať to budú kvalitnými vínami, pivom, ale aj tequilou. Počas koncertu však pijú striktne iba minerálnu vodu. Spolu požadujú viac ako 200 litrov rôznych nápojov!
Editors však kladú nároky hlavne na kvalitné ozvučenie a osvetlenie svojej show. Do Bratislavy sa vrátia po ôsmych rokoch a predstavia svoj šiesty štúdiový album VIOLENCE za ktorý získali množstvo pozitívnych ohlasov. Časopis New Musical Express im udelil 8/10 hviezdičiek rovnako ako magazín Q. Do TOP 10 sa album dostal v Anglicku, Belgicku, Nemecku či Holandsku. Frontman Tim Smith uviedol, že sa im podarilo namiešať najvyváženeišu zmes gitarovej a elektronickej tvorby.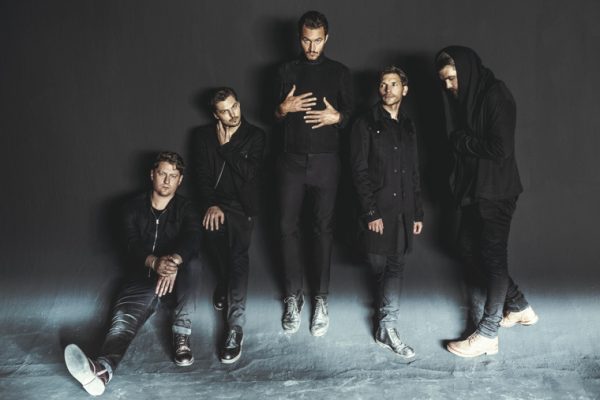 Na koncerte však odznejú aj ich notoricky známe hity Munich, Papillon či Blood.
"Viem, že na Slovensku máme veľa fanúšikov, veľmi rád spomínam na vaše parádne festivaly a teším sa aj na náš samostatný koncert po dlhých rokoch. Sľubujem, že to bude parádna jazda," pozýva na koncert Tim Smith.
Editors vystúpia v pondelok 26. novembra 2018 v Refinery gallery v Bratislave. Bude to narodeniový koncert Rádia FM. O vstupenky je mimoriadny záujem aj z okolitých krajín, nakoľko skupina v rámci Violence tour 2018 nevystupuje v Česku, Maďarsku ani Rakúsku.
Predaj vstupeniek ako aj všetky informácie sú na stránke www.xl.sk
Zdroj: XL