Asociácia DJov a hudobných producentov Slovenska, vydáva na svojom labely DJ Camp svoj 32 release Never Let Me Go, na ktorom iba pätnásťročný chalan z Popradu ukazuje ako sa tvorí súčasná hudba.
Lukas Havlík aka Umek je ovplyvnený Bass Housom, Brazilian Bass Housom, Slap Housom, Future Bouncom/Bassom a mnohými ďalšími. Producenti ku ktorým má blízko sú Alok a Don Diablo. Track Never Let Me Go je výsledkom jeho cítenia súčasnej hudby, zaujímavý vokál a zvuky Deep a EDM su ozaj chytľavé a tanečné. Nič lepšie si producent nemôže želať na rozbeh svojej kariéry. Lukas držíme palce.
Lukasa sme vyspovedali
Lukas si DJom a producentom, prezraď nám odkedy to je, aký impulz si dostal, že si začal produkovať?
Djingu a hudobnej produkcii sa venujem od svojich 13 rokov začal som v marci 2020 a 10 marca som spravil svoj prvý track Impulz, nebol nijak zvláštny, proste som sa nudil, tak som to skúsil a začalo ma to baviť "áno".
Máš pätnásť? Nechce sa mi tomu ani veriť. Tvoja produkcia je zrelá, aké hudobné štýly a producenti Ťa ovplyvnili a ovplyvňujú?
Hudobné štýly, ktoré ma oslovili sú Bass House, Brazilian Bass, Slap House, Future Bounce/Bass a mnoho ďalších a producenti hlavne Alok a Don Diablo
Koľko hudobných diel, trackov už máš za sebou?
Za mnou už ich je viac ako 10, ale necítil som ich na release.
Prijali Ťa slovenskí kolegovia? Ako hodnotíš komunitu DJov a producentov na Slovensku?
Slovenský producenti ma prijali medzi seba ako rovnocenného partnera, kolegu, hlavne Yanco, S3rious a Sensoreal Supergrow / Keče, ktorý mi ukázali svet hudby v inom svetle, dali mi veľa rád ako v hudbe, tak aj do života a celkovo si myslím že slovenská scéna patrí medzi jednu z najlepších, i keď nie je tak slávna.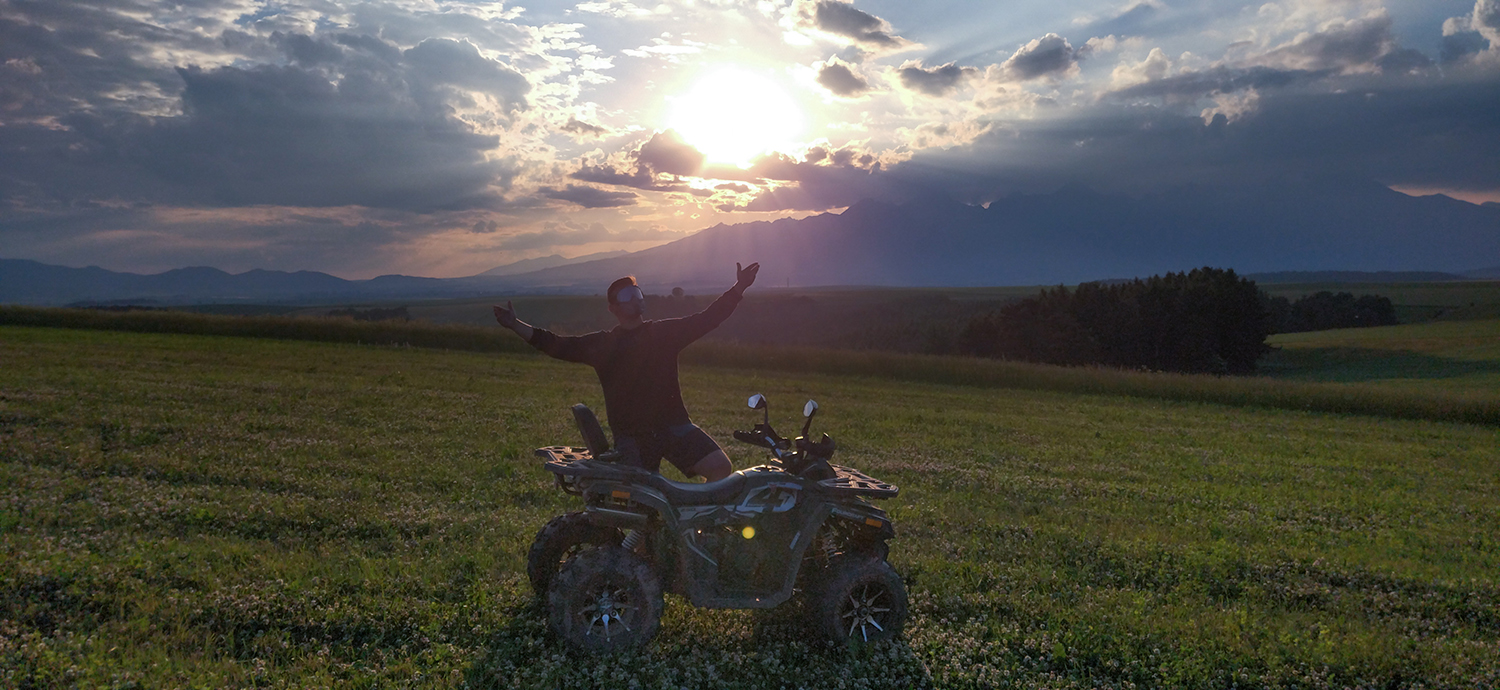 Na čom pracuješ teraz?
Momentálne pracujem na slap housovom songu, ktorý je v spolupráci s Jdm Enjoyers, viac by som nateraz nechal v tajnosti :–))).
Aké máš hudobné plány, akú hudbu cítiš, źe chceš tvoriť?
Moje plány s hudbou sú jednoznačné, najhlavnejší je ten, aby som sa s hudbou dokázal uživiť a aby ľudia poznali meno Umake. Cítim to na ten slap house, ale určite budú spolupráce aj v iných žánroch.
Čo robí pätnásťročný chlapec, keď neprodukuje, máš frajerku?:—))))))
No, keď neprodukujem, tak cvičím niekedy hrávam hry s chalanmi chodíme po vonku a tak ďalej, frajerku nemám, necítim sa tak aby som hľadal vzťah, keď príde tak príde, ale strácať čas hľadaním frajerky nehodlám.
Túžiš po albume alebo niečom v hudbe do budúcna?
Určite niečo také spravím, ako napríklad teraz spravil Kshmr, ale to je ešte ďaleko. :–))
Kde Ťa môžeme vidieť v blízkej dobe a na čo sa môžeme tešiť?
Určite sa môžete tešiť na spomínaný song, ktorý je v spolupráci a kto by mal záujem ma vidieť, bude pár akcií s mojím dobrým kamarátom Deejayebm, tak nás určite sledujte na Instagrame, dávame tam info o každej akcii.
Lukas, ďakujeme za rozhovor, želáme Ti veľa úspechov pri štúdiu školy života i hudby. Veľa šťastia
FB: DJ CAMP
Beatport: DJ Camp Label
www.djcamp.sk
TS: pripravil/ Erik Horvath PR manager DJ Camp Label