Otvorená pocta divadlu, hold pozemským radostiam, veľkorysosti vzťahov blízkych, oáza bezpečnosti, tajomstvá či mystika života. To všetko sa snúbi v inscenácii Fanny a Alexander na doskách Činohry SND v réžii Mariána Amslera.

Ponorte sa do sveta fantázie, oslobodzujúcich výmyslov, zhmotnených spomienok, nutkavých predstáv aj mocnej mystiky. Strhujúci zážitok z filmu vznikajúceho priamo pred Vašimi očami. Naživo!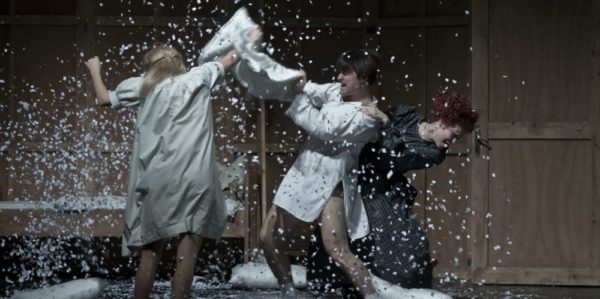 Spomienky, radosť, rodina, vône, démoni, zázraky, divadlo. Život! To všetko poslednýkrát vo štvrtok 9. mája 2019 v Činohre SND.
V hlavných úlohách Táňa Pauhofová, Daniel Fischer, Emília Vášáryová, Diana Mórová, František Kovár a ďalší.
Zažite na vlastnej koži film a divadlo, divadlo v divadle a o divadle.
FANNY A ALEXANDER

9. 5.
| ŠTVRTOK | 19.00 h
Zdroj: SND