Kapela Iconito má v spolupráci s Folklórnym súborom Zemplín krásnu novinku s názvom "Korene", ktorá naozaj jedinečným spôsobom dodala folklóru moderný šat. K skladbe stihli chalani nakrútiť aj malebný klip. Ukazujú ním krásy našej krajiny, ale aj krojov. V klipe vidíme 6 výnimočných regiónov Slovenska s tým, čo je pre ne typické. Každý jeden však spája láska, vzťah muža a ženy, aj cit pre vlastné korene. Vystupujú v ňom šiesti významní slovenskí herci, pričom každý zosobňuje iný región. Pesničkou štartujú Iconito & FS Zemplín veľkolepý projekt s rovnomenným názvom, ktorého cieľom je priblížiť tradície a folklór mladým ľuďom, ale tiež zahraničiu.
Iconito je zaujímavý hudobný počin skupiny mladých ľudí, ktorí majú v srdci lásku k folklóru. Keďže niektorí z členov Iconito účinkovali v minulosti aj vo Folklórnom súbore Zemplín, vyústilo to v logické prepojenie týchto dvoch telies. Teraz prichádzajú so skladbou Korene, ktorá originálnym spôsobom približuje to, čo je typické pre 6 vybraných slovenských regiónov známych svojimi tradíciami. Autormi piesne Korene sú Kristián Dufinec a Martin Rusnák, ktorí pieseň rovnako aj produkovali spoločne s Petrom Jakabom.
"Samotnú dejovú líniu a odkaz projektu Korene môžeme vnímať v dvoch rovinách. V tej prvej sú nimi nástroje práce zasadené do im vlastného prostredia daného regiónu. Pri Myjave je ním roľníctvo, na Podpoľaní výroba fujár, na Horehroní drevorubačstvo, na Kysuciach a v Terchovej zasa furmanstvo i pastierstvo, pri Goraloch pltníctvo, no a napokon na Zemplíne vinárstvo. Tou druhou rovinou sú elementy života, ktoré neobídu azda nikoho z nás: práca (Myjava), tvorba i radosť zo života (Podpoľanie), smrť (Horehronie), rodina (Kysuce – Terchová), návrat domov, zmierenie (Goral) a napokon vojna, odlúčenie (Zemplín). No každý jeden z nich spája láska, vzťah muža i ženy i cit pre vlastné korene," vysvetľuje líder Iconita Kristián Dufinec.
Pesničku kapela naspievala v spolupráci s Folklórnym súborom Zemplín. Väčšina z členov Iconita totiž odtiaľ vzišla a všetci sú dodnes členmi nejakého folklórneho súboru. Kristián je napríklad Lúčničiar. Je teda jasné, že folklór všetci doslova milujú.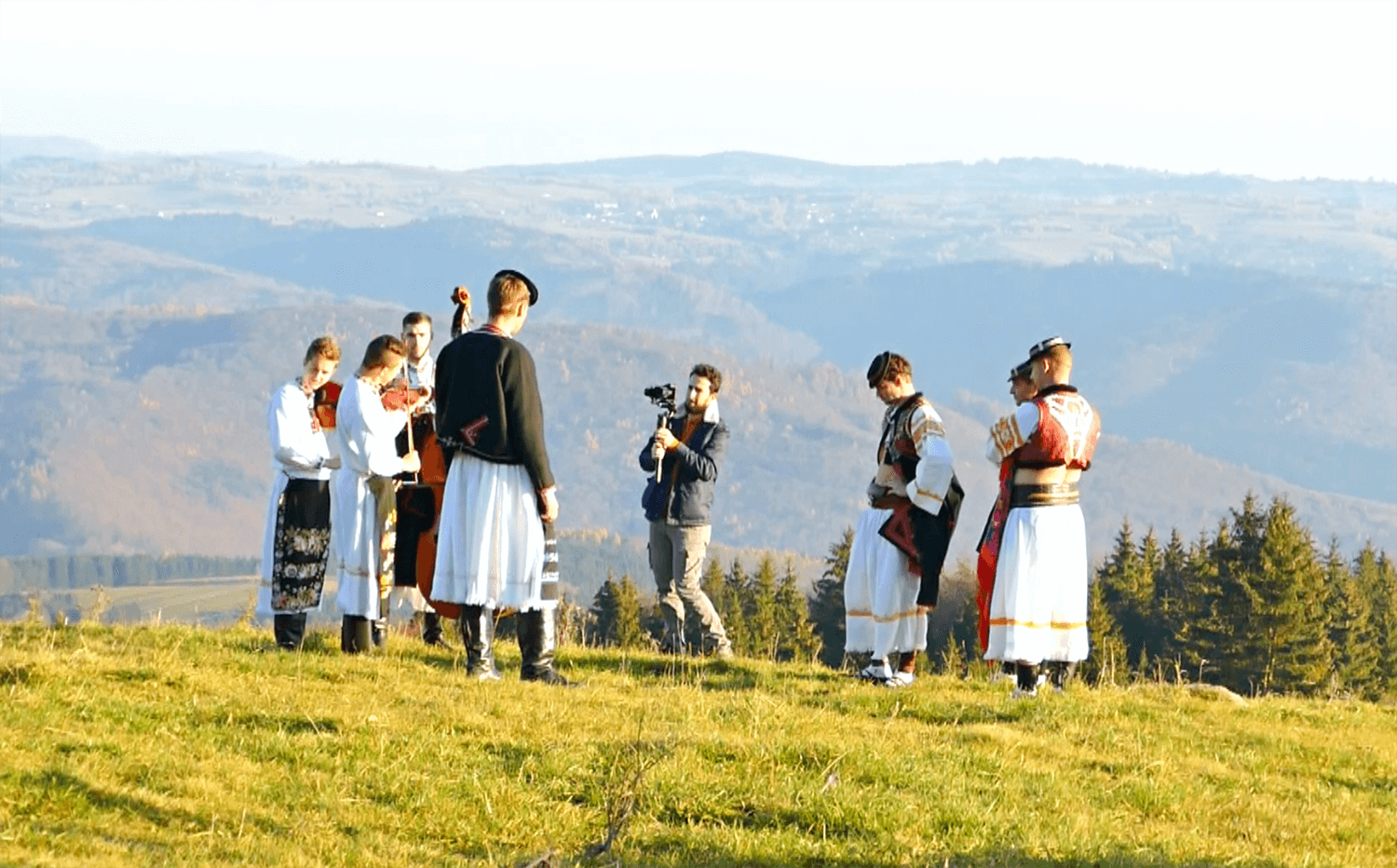 "Veríme, že aj folklór môže byť cool a jeho odkaz môže čo – to povedať aj dnešným mladým ľuďom. Aj to je dôvod, prečo tento projekt vznikol, aby sme nemali pocit, že folklór a folklorizmus sú prežitkami komunizmu. Folklór tu bol už dávno pred tým a budoval nehmotné kultúrne hodnoty, ktoré nikde inde vo svete nemajú obdobu," dodáva Kristián Dufinec.
Iconito & FS Zemplín nakrútili k pesničke Korene aj malebný klip. Podarilo sa im doň obsadiť výborných slovenských hercov Mariána Slováka, Jána Grešša, Ľubomíra Pauloviča, Alfréda Swana, Františka Kovára a Vladimíra Jedľovského. Réžiu mal na starosti už tradične spevák skupiny Kristián Dufinec, ktorý sa spolu so svojim tímom pod názvom ''Michigan Creative Factory'', snaží dať vždy videoklipom hĺbku i myšlienku.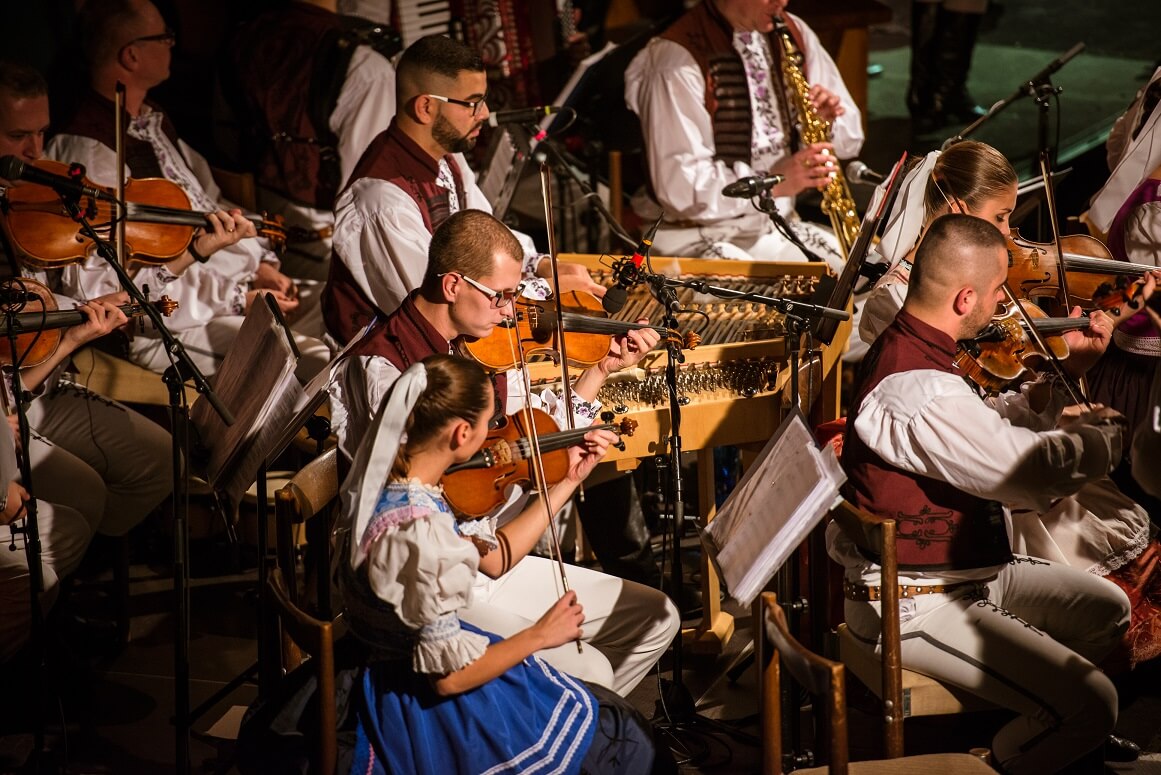 "Každá z týchto postáv v našom klipe reprezentuje jeden región, jeden osud človeka i život príznačný pre jeho kraj. Týchto pánov umelcov sa nám na moje prekvapenie podarilo presvedčiť celkom rýchlo, samozrejme museli uveriť myšlienke i zmyslu toho, čo chceme vytvoriť," teší sa Kristián.
"Folklór vyjadruje povahopis regiónu, kde vznikol, históriu a emócie tých, ktorí žili pred nami, a my dnes vyjadrujeme náš vzťah nielen k folklóru, ale v realistickej podobe aj jeden k druhému. Bol to pre nás pekný zážitok a dúfam, že sa prenesie ku všetkým, pre ktorých sme to robili a ktorým to patrí,"zhrnul za všetkých herec František Kovár.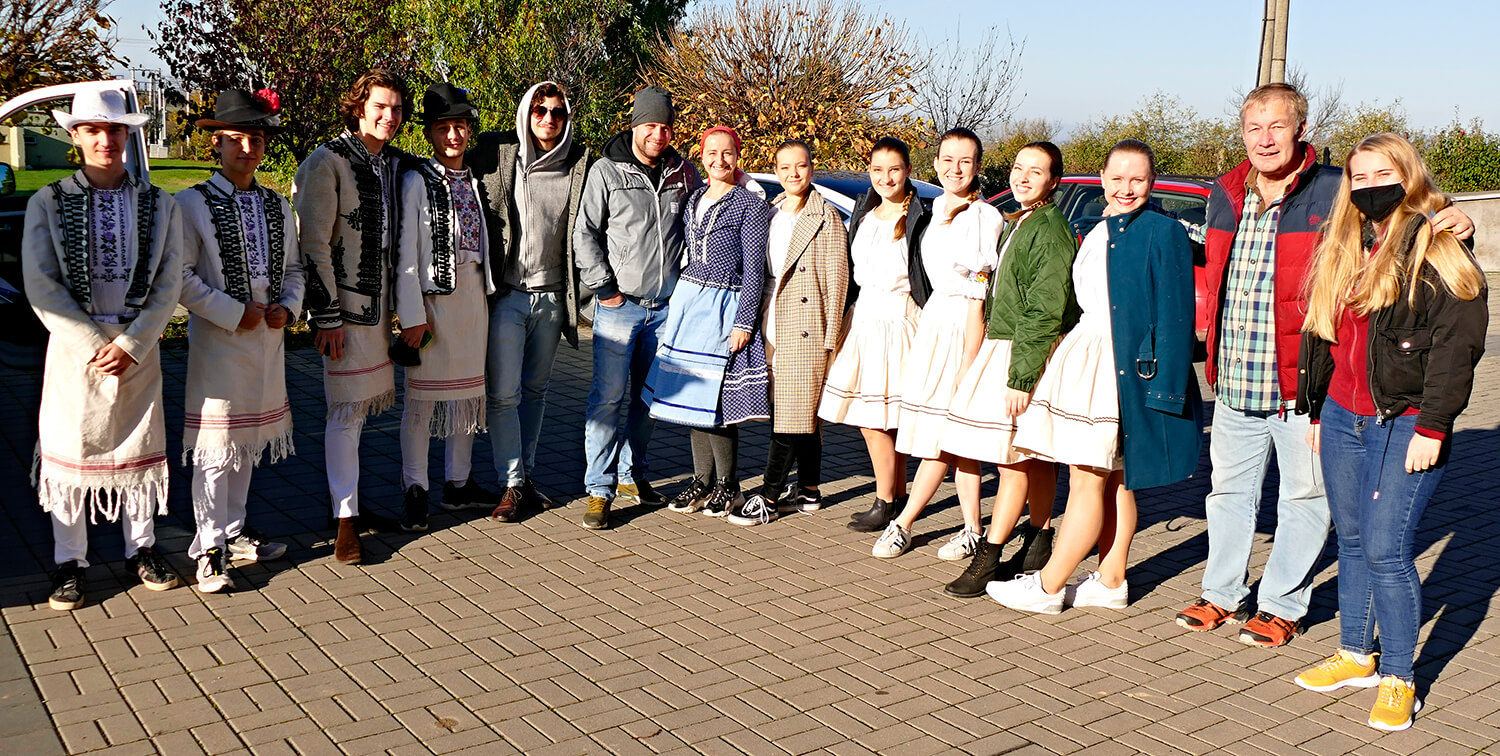 Skladba Korene je titulnou piesňou rovnomenného projektu, ktorou Iconito spolu s FS Zemplín chce vzdelávať našincov aj zahraničie. Neskôr totiž bude nadabovaný aj do angličtiny a španielčiny.
"Celkovo to má vyvrcholiť v multižánrové edukatívne predstavenie o slovenskom folklóre, ktorý bude však spracovaný do úplne nového šatu a najmä modernej podoby. Práve preto sme sa pri tvorbe a nahrávaní piesne snažili nájsť prienik moderného zvuku a odkazu slovenskej tradície, ktorá v sebe zahŕňa rôznorodé pre ňu špecifické elementy ako napríklad fujara, či rôzne iné pastierske nástroje,"uzatvára Kristián Dufinec.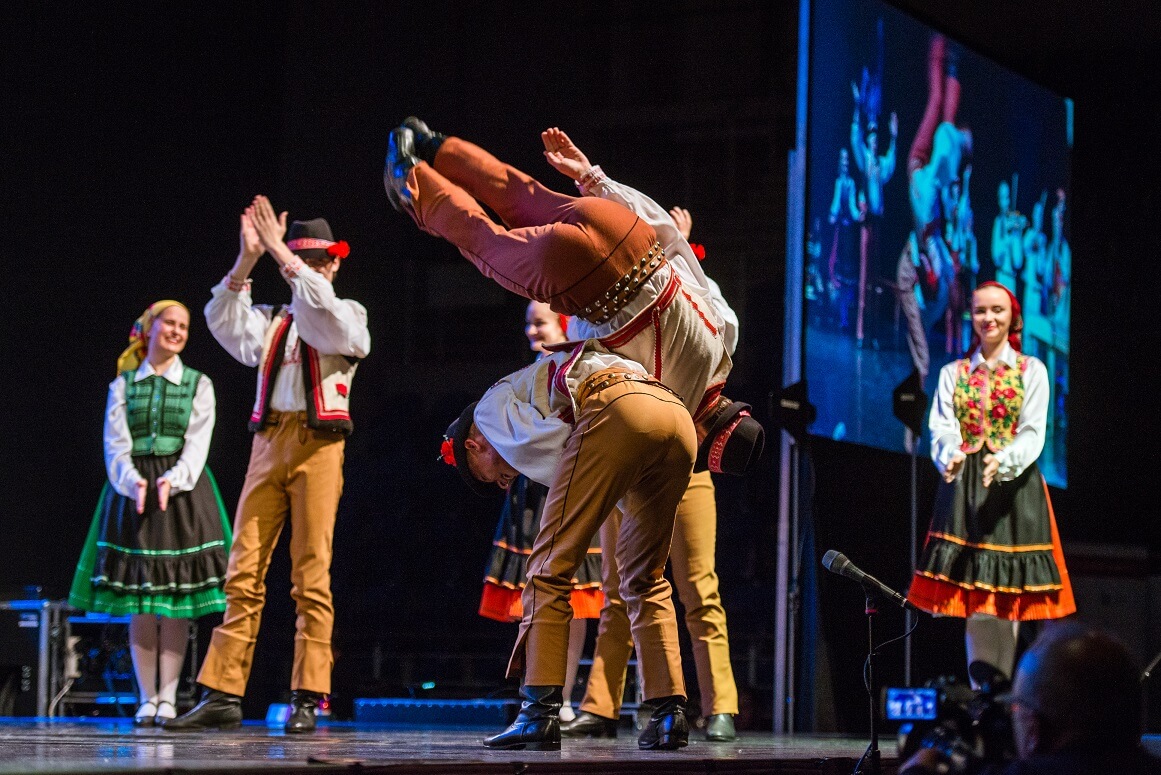 Kapelu Iconito tvoria Kristián Dufinec (gitara, ústna harmonika, spev), Martin Rusnák (sólo gitara), Silvester Michalenko (klávesy, spev), Pavol Bačkay (basa, spev) a Michal Fedor (bicie, perkusie). Do povedomia verejnosti sa chalani zapísali skladbou Chcem zmenu, ktorú vydali pred prezidentskými voľbami v roku 2014 a odvtedy ich hviezda stúpala. V tom istom roku vyhrala kapela súťaž Košický zlatý poklad, kde sa zoznámila s Igorom Timkom (NO NAME). Ich následná spolupráca priniesla pre ICONITO prvé výrazné celoslovenské úspechy ("Čaj a med 2017, Slovenské devy 2017, Táram 2018).
Igor Timko: "Zakaždým je lichotivé, keď sa na vás obrátia mladší kolegovia s ponukou produkovať ich muziku. Dnes je však kapela ICONITO plnohodnotne zdatná aj po autorskej, aj interpretačnej stránke. Pieseň "Korene" je dokonalým dôkazom toho, ako sa niekdajší mladí muzikanti postavili na vlastné nohy, a stali sa plnohodnotnými kolegami. Držím im palce." V roku 2018 si chalani z ICONITO zahrali aj ako predskokani hudobnej skupiny Elán.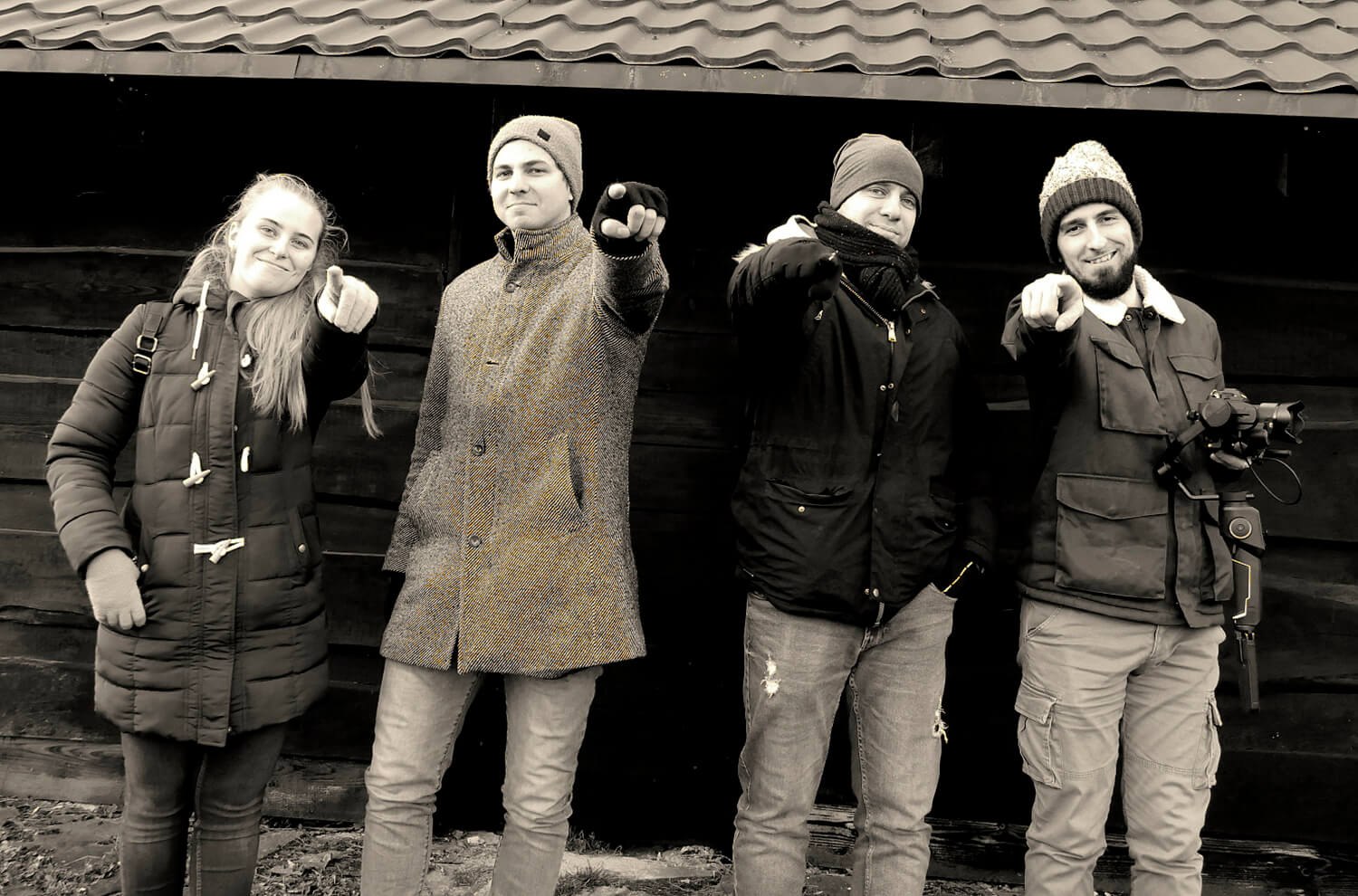 FS Zemplín bol založený v roku 1957. Počas viac ako 60 rokov svojej existencie sa súbor nevenoval iba zachovávaniu pôvodnej formy ľudovej tvorby, ale jej adaptácii v dobových autorských úpravách. V minulosti spolupracoval medziiným s autormi ako S. Stračina, A. Cíger, P. Jantoščiak, K. Bella, či F. Slavkovský. Umeleckým vedúcim FS Zemplín je už takmer 60 rokov Milan Hvižďák. Zo súboru vzišli také osobnosti ako Ján Ďurovčík, Milan Junior Zimnýkoval a ďalší. Dnes je tanečná zložka pod taktovkou pedagóga Miroslava Kistyho, ktorý je spolu s Kristiánom Dufincom spolutvorcom myšlienky tohto projektu.
Zdroj: PROPAGANDA HOUSE