Vojna ako symbol skazy a nezmyselného riešenia sporov je prítomná aj v našom folklóre. Kapela Iconito teraz "oprášila" jednu z ľudoviek, vdýchla jej moderný náboj a ukazuje, že podobné problémy ako súčasníci, riešili ľudia už pred desiatkami rokov. Skladba V čarnim poľu navyše pripomína, že obeťou svetových vojen bol aj náš folklór, ktorý sa po 2. svetovej vojne vlastnej autentickej podoby viac nedožil. Táto pieseň je siedmou a zároveň poslednou z cyklu KORENE, ktorá uzatvára príbehy našich hrdinov.
Slovenský folklór ožíva v novom modernom šate vďaka mladým nadšencom z kapely Iconito a folklórneho súboru Zemplín. Vybrali najkrajšie a možno trochu zabudnuté ľudovky, ktoré dokresľujú to, že ľudia sa boria s rovnakými problémami naprieč stáročiami, a vdýchli im nový život. Vznikol tak projekt KORENE, ktorý uzatvára skladba "V čarnim poľu". Tá je práve dnes mimoriadne aktuálna. Pripomína nám zmárnené nádeje našich predkov, ktorí o ne prišli v dôsledku vojen.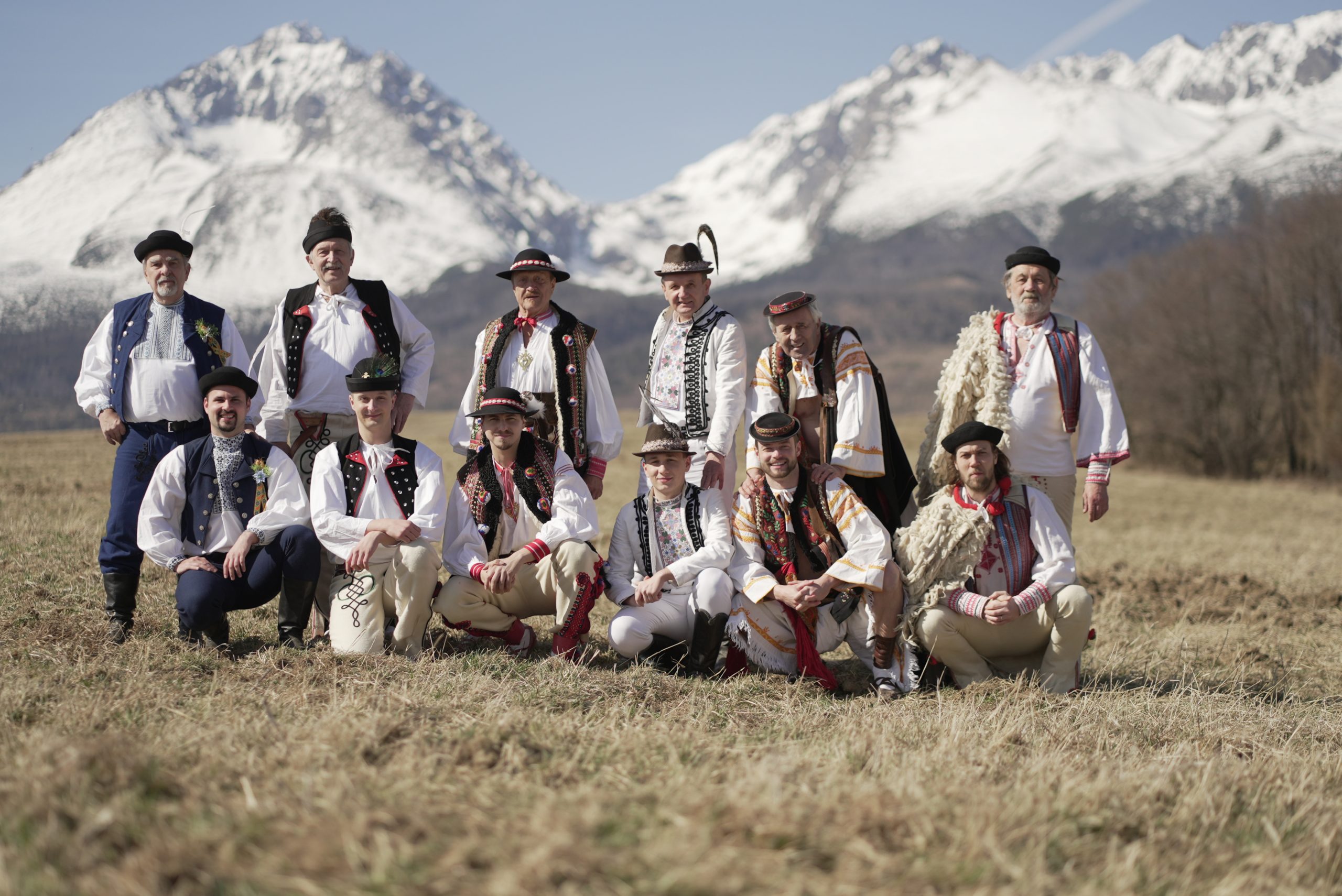 "V tejto skladbe je vojna vyobrazená ako symbol odlúčenia od milovaných, symbol skazy a neistoty, ako nezmyselné riešenie problémov spoločnosti. Každý človek žil svoj vlastný príbeh so svojou rodinou, i milovanými osobami, kým neprišla zmena v ich živote. Táto zmena ich všetkých prepojila a zrazu sa z materinských krojov ocitli v uniforme v boji za niečo, v čo možno ani sami neverili. A prišli o to najdôležitejšie – pocit slobody i radosti z obyčajného života v rodnom kraji… O tom je táto skladba. Zem, po ktorej dnes chodíme si toto všetko pamätá a uchováva. Treba si vážiť dobu, ktorú žijeme a zahodiť za hlavu obyčajné problémy. Tešiť sa z toho, že sme vôbec tu, je to najmenej čo človek sám sebe môže darovať," vysvetľuje líder Iconita Kristián Dufinec.
Málokto si asi uvedomuje, že jednou z obetí svetových vojen je aj slovenský folklór. Svojej vlastnej autentickej podoby sa už po 2. svetovej vojne viac nedožil, naopak začal sa úplne vytrácať z bežného života.
"Už prvá svetová vojna začala veľkú globalizáciu, a tiež urbanizáciu obcí a miest. Kultúra ľudu z dedín, ktorý bol nositeľom tradičného ľudového prejavu, sa začala premiešavať s prvkami mestskej kultúry. Tá symbioticky vrážala do jeho života. Napokon po druhej svetovej vojne túžili ľudia definitívne zabudnúť na to, čo bolo pred ňou. Prvotne pálili kroje a ničili svoj majetok, aby sa jeho cennosti nedostali do rúk protivníka. Neskôr po vojne im toto gesto pomáhalo zabudnúť na bolesti minulosti a kráčať ďalej novým začiatkom," vysvetľuje Kristián Dufinec.
Chalani z Iconita sa ale s takýmto stavom nemienili zmieriť a tak sa rozhodli folklór oživiť a dať mu podobu, ktorá zaujme aj súčasných mladých ľudí. KORENE sú zbierkou 7 skladieb, ktoré reprezentujú regióny Myjava, Podpoľanie, Horehronie, Terchovskú dolinu, Goralov a Zemplín. K nim vznikli zaujímavé klipy, v ktorých vystupujú rôzne herecké osobnosti.
"Každá vybraná pieseň je reprezentovaná jednotlivou modernou úpravou ľudovej piesne daného regiónu. Pieseň má pôsobiť ako populárna skladba. Vychádzame teda z pôvodne ľudového materiálu, ktorý však vysoko štylizujeme a dotvárame. Piesňam dorábame refrény, meníme či upravujeme texty, harmónie často krát rytmiku i modifikujeme ich melódie. Ľudová tvorba je v tomto prípade inšpiráciou a z časti je ľud aj autorom piesní z tohto projektu," opisuje líder Iconita.
Celý projekt Korene napokon vyvrcholí celovečerným hudobno-tanečným edukatívnym predstavením o slovenskom folklóre v podobe 29. piesní už túto nedeľu 15. mája v MSKS Michalovce.
"Ja osobne mám rád balady. Preto sa rád púšťam do tvorby a práce so smutnejšími skladbami ako je napríklad ''Cesta Hore'', "Spod tego javora'', či ''V čarnim poľu''. Seriál i jeho piesne sú pripravené tak, že sa striedajú skladby v pomere 4:3 (smutná-veselá) a to až dokonca. Robí to aj takú náladovú rovnováhu pre diváka, presne ako život. Smútok strieda radosť a podobne," uzatvára Kristián Dufinec.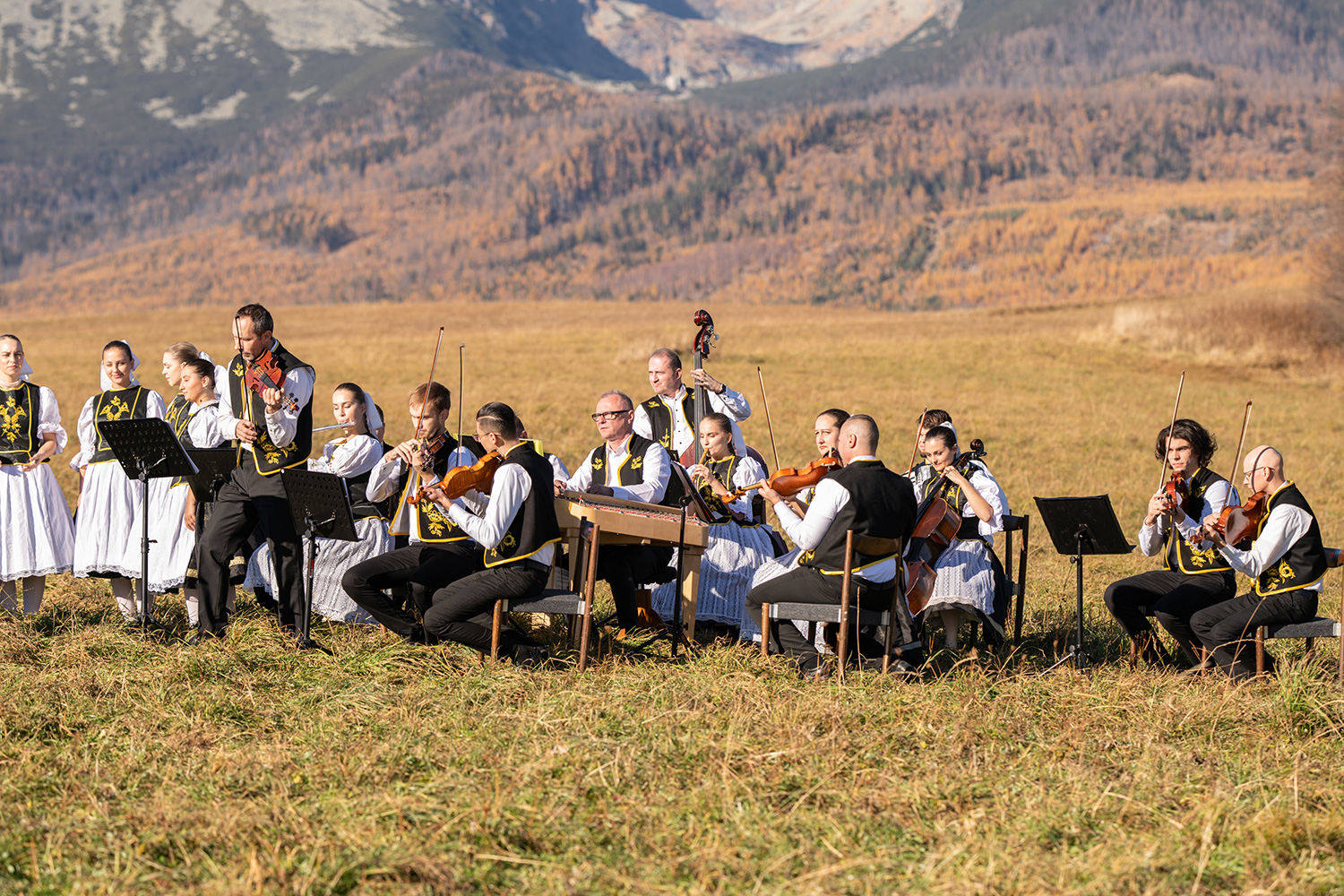 Všetkých 7 dielov seriálu nájdete na tomto odkaze: https://youtube.com/playlist?list=PLEDXyjVj5VjJqxr4QuJ6H12bbwYRxkNbA
Kapelu Iconito tvoria Kristián Dufinec (gitara, ústna harmonika, spev), Martin Rusnák (sólo gitara), Silvester Michalenko (klávesy, spev), Pavol Bačkay (basa, spev) a Michal Fedor (bicie, perkusie). Do povedomia verejnosti sa chalani zapísali skladbou Chcem zmenu, ktorú vydali pred prezidentskými voľbami v roku 2014 a odvtedy ich hviezda stúpala. V tom istom roku vyhrala kapela súťaž Košický zlatý poklad, kde sa zoznámila s Igorom Timkom (NO NAME). Ich následná spolupráca priniesla pre ICONITO prvé výrazné celoslovenské úspechy ("Čaj a med 2017, Slovenské devy 2017, Táram 2018).
Igor Timko: "Zakaždým je lichotivé, keď sa na vás obrátia mladší kolegovia s ponukou produkovať ich muziku. Dnes je však kapela ICONITO plnohodnotne zdatná aj po autorskej, aj interpretačnej stránke. Pieseň "Korene" je dokonalým dôkazom toho, ako sa niekdajší mladí muzikanti postavili na vlastné nohy, a stali sa plnohodnotnými kolegami. Držím im palce." V roku 2018 si chalani z ICONITO zahrali aj ako predskokani hudobnej skupiny Elán.
FS Zemplín bol založený v roku 1957. Počas viac ako 60 rokov svojej existencie sa súbor nevenoval iba zachovávaniu pôvodnej formy ľudovej tvorby, ale jej adaptácii v dobových autorských úpravách. V minulosti spolupracoval medziiným s autormi ako S. Stračina, A. Cíger, P. Jantoščiak, K. Bella, či F. Slavkovský. Umeleckým vedúcim FS Zemplín je už takmer 60 rokov Milan Hvižďák. Zo súboru vzišli také osobnosti ako Ján Ďurovčík, Milan Junior Zimnýkoval a ďalší. Dnes je tanečná zložka pod taktovkou pedagóga Miroslava Kistyho, ktorý je spolu s Kristiánom Dufincom spolutvorcom myšlienky tohto projektu.
Zdroj: TS