Multižánrové predstavenie o podobách slovenského folklóru v modernej podobe KORENE malo u divákov veľký úspech. Kapela teraz chystá CD so všetkými 29 ľudovkami v rockovom šate, ktoré na ňom zazneli. Po jeho vydaní plánuje aj turné po Slovensku a zahraničí, kde chce propagovať krásu našej tradičnej kultúry. Projekt KORENE sa má stať reprezentatívnym produktom slovenského folklóru a vývozným artiklom.
Kapela Iconito a folklórny súbor Zemplín odpremiérovali v máji ďalší produkt z veľkolepého projektu KORENE, ktorého cieľom je propagovať slovenské tradície modrenou formou. Ľudovky v novom – modernom šate – mali počas 2 a pol hodinového multižánrového edukatívneho programu veľký úspech.
"Okrem piesne Korene, sme vypustili pred nedávnom do sveta seriál 7-mich piesní, ktoré reprezentujú postupne regióny Myjava, Podpoľanie, Horehronie, Terchovskú dolinu, Goralov a Zemplín. Celé predstavenie, ktoré malo premiéru v Michalovciach, však obsahuje až 29 piesní vrátane spomínaných 8. Piesne sú rozdelené do 6. blokov podľa jednotlivých regiónov a posledná časť albumu i predstavenia obsahuje dve hlavné piesne projektu "V čarnim poľu'' a ''Korene", ktorá je jediná čisto autorská skladba. Všetky ostatné vychádzajú z pôvodnej ľudovej tvorby. Piesňam meníme texty, harmónie, dotvárame im refrény, miešame ich s jednotlivými hudobnými žánrami a modifikujeme ich do podoby populárnych piesní. Je to akýsi odkaz o tom, akoby mohol folklór vyzerať a akú by mohol mať podobu keby sa z bežného života nevytratil po svetových vojnách 20. storočia," vysvetľuje líder Iconita Kristián Dufinec.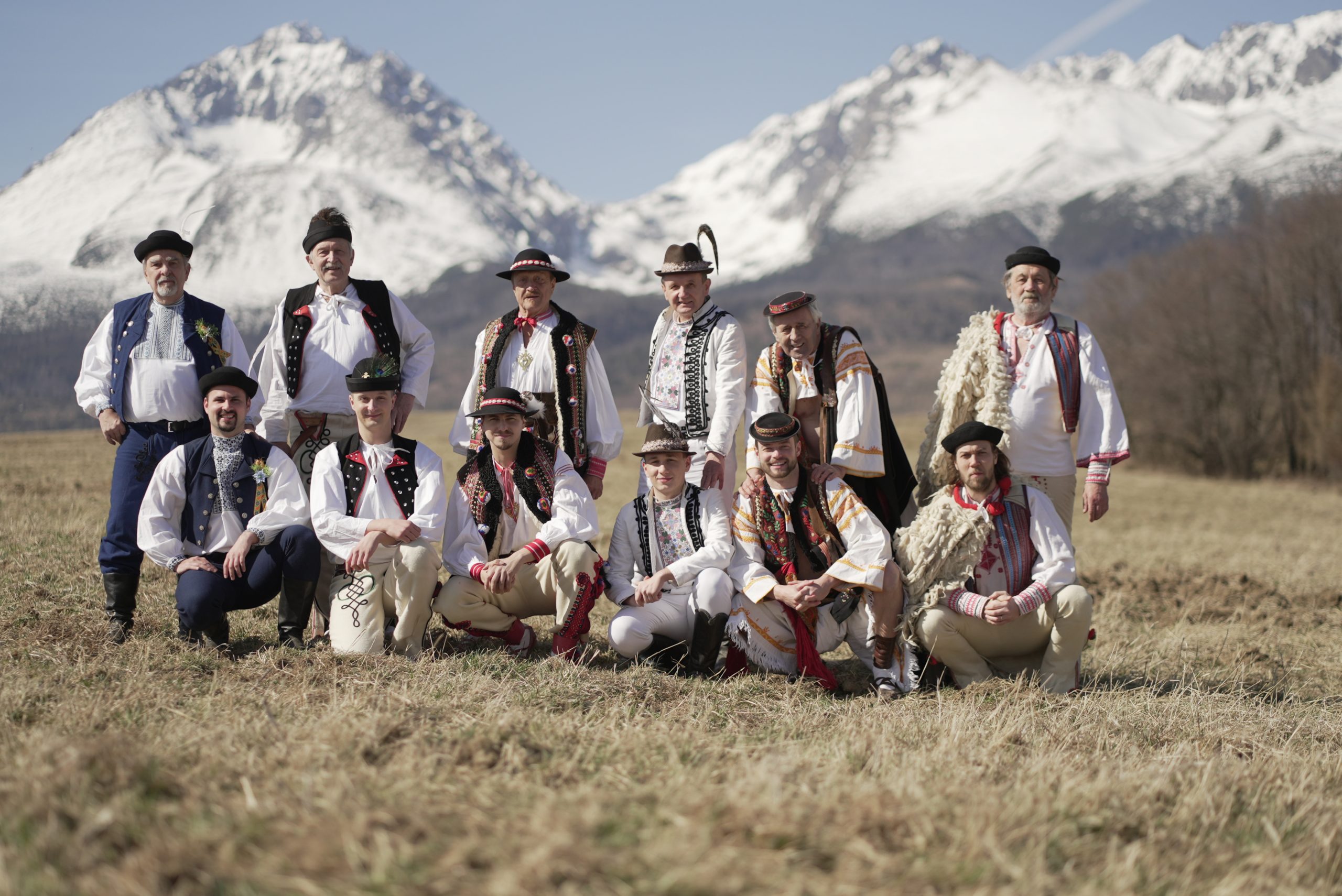 Atmosféra počas koncertu bola vynikajúca a záujem publika o tento druh hudby natoľko enormný, že sa Iconito rozhodlo vydať nové CD. Kapela momentálne všetky skladby nahráva a čoskoro vyjdú aj ako hudobný dvojalbum. Hneď potom sa plánuje pustiť do prípravy veľkolepého turné.
"Keďže je predstavenie aj edukatívneho charakteru, tak je v našom záujme, aby ho videlo čo najširšie publikum. Produkcia je veľká a preto ju budeme musieť dôkladne logisticky pripraviť spolu s LIVEAUDIO, ktorá zastrešuje zvuk a NEST, ktorý majú zase na starosti osvetlenie predstavenia. Naša predstava je priniesť predstavenie minimálne do Košíc, Bratislavy a Banskej Bystrice. Možno to bude aj o všetkých krajských mestách. Uvidíme," dodáva Kristián Dufinec.
Chalani z Iconita však idú ešte ďalej a chcú, aby náš krásny folklór poznali aj v zahraničí.
"Celé predstavenie je vymyslené tak, že sme schopní ho preložiť alebo otitulkovať, a tak mu porozumie aj divák neznalý slovenčiny. Aj to bol práve dôvod, prečo toto predstavenie vzniklo. Ako tanečník som častokrát v zahraničí mohol okúsiť neopísateľnú atmosféru po tom, čo som vystúpil na pódiu. Diváci vnímali rozmanitosť slovenských tancov i piesní veľmi pozitívne avšak nikdy ani len netušili, čo všetko sa za tým skrýva. Rovnako tak ma stále zaujímalo, čo je za pozadím jednotlivých tancov a čísel zahraničných súborov. Nikdy som sa však počas vystúpení odpovedí nedočkal. Na toto všetko naše predstavenie odpovede dáva. Chceme, aby bolo reprezentatívnym produktom slovenského folklóru a vývozným artiklom," uzatvára líder Iconita.
Všetkých 7 dielov seriálu KORENE nájdete na tomto odkaze: https://youtube.com/playlist?list=PLEDXyjVj5VjJqxr4QuJ6H12bbwYRxkNbA
Kapelu Iconito tvoria Kristián Dufinec (gitara, ústna harmonika, spev), Martin Rusnák (sólo gitara), Silvester Michalenko (klávesy, spev), Pavol Bačkay (basa, spev) a Michal Fedor (bicie), Marek Hrdinský (perkusie). Do povedomia verejnosti sa chalani zapísali skladbou Chcem zmenu, ktorú vydali pred prezidentskými voľbami v roku 2014 a odvtedy ich hviezda stúpala. V tom istom roku vyhrala kapela súťaž Košický zlatý poklad, kde sa zoznámila s Igorom Timkom (NO NAME). Ich následná spolupráca priniesla pre ICONITO prvé výrazné celoslovenské úspechy ("Čaj a med 2017, Slovenské devy 2017, Táram 2018).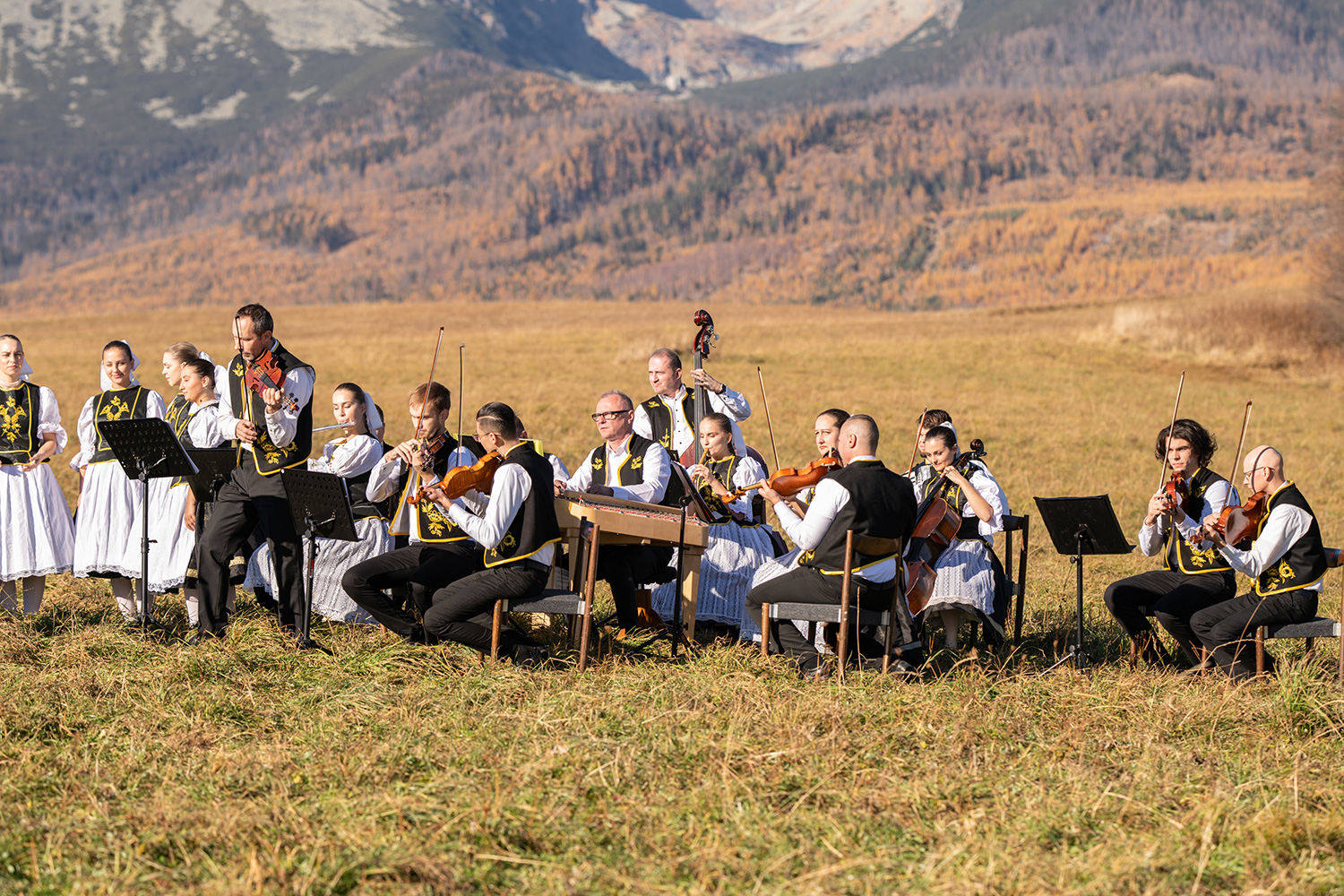 Igor Timko: "Zakaždým je lichotivé, keď sa na vás obrátia mladší kolegovia s ponukou produkovať ich muziku. Dnes je však kapela ICONITO plnohodnotne zdatná aj po autorskej, aj interpretačnej stránke. Pieseň a projekt "Korene" je dokonalým dôkazom toho, ako sa niekdajší mladí muzikanti postavili na vlastné nohy, a stali sa plnohodnotnými kolegami. Držím im palce." V roku 2018 si chalani z ICONITO zahrali aj ako predskokani hudobnej skupiny Elán.
FS Zemplín bol založený v roku 1957. Počas viac ako 60 rokov svojej existencie sa súbor nevenoval iba zachovávaniu pôvodnej formy ľudovej tvorby, ale jej adaptácii v dobových autorských úpravách. V minulosti spolupracoval medziiným s autormi ako S. Stračina, A. Cíger, P. Jantoščiak, K. Bella, či F. Slavkovský. Umeleckým vedúcim FS Zemplín je už takmer 60 rokov Milan Hvižďák. Zo súboru vzišli také osobnosti ako Ján Ďurovčík, Milan Junior Zimnýkoval a ďalší. Dnes je tanečná zložka pod taktovkou pedagóga Miroslava Kistyho, ktorý je spolu s Kristiánom Dufincom spolutvorcom myšlienky tohto projektu.
Zdroj: TS