BARONESS do Prahy přijedou představit nové, kritikou do nebes vynášené album "Gold & Grey".
Americký kvartet BARONESS, seskupený kolem charismatického Johna Baizleyho známého též svým výtvarným uměním říznutým Muchovskou secesí (designy pro Metallica, Kvelertak, Kylesa, Pig Destroyer, Darkest Hour, Daughters ad.), do Prahy přijede představit nové album "Gold & Grey", kterým otevírá novou kapitolu.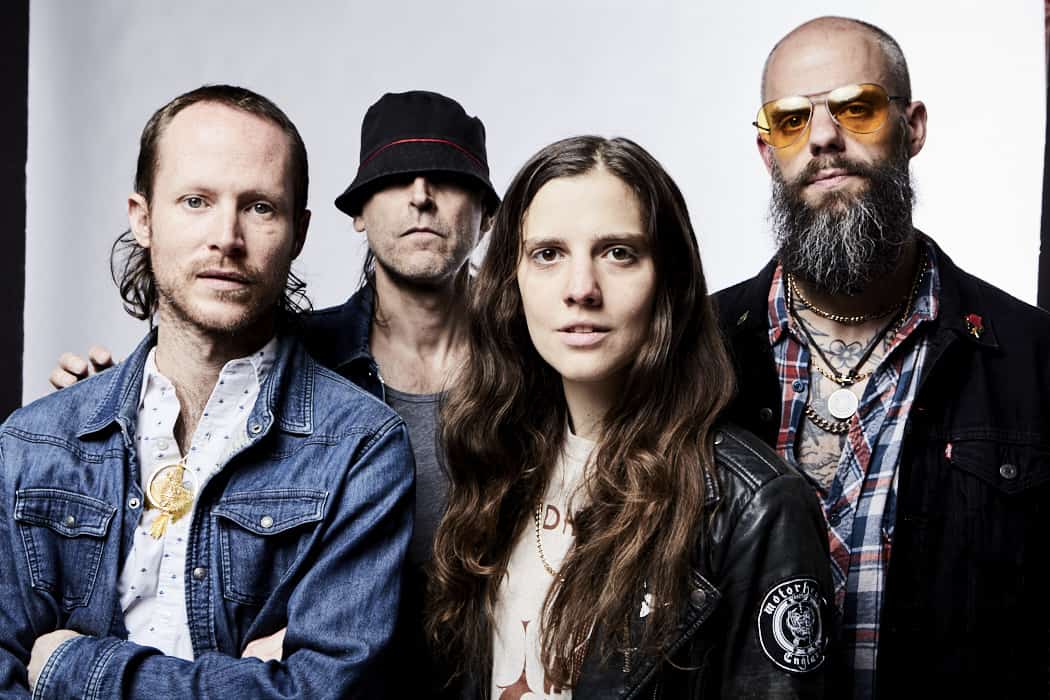 Člověk by si řekl, zda Baroness po megaúspěchu fialového alba "Purple" mohou jít dál. Ale hrozivá nehoda z r. 2012, kdy s autobusem spadli z 10m viaduktu a kapelu pak opustila polovina členů, Johnovým nitrem stále rezonuje. Jakoby dlouhodobý nápor traumatizující události otevřel jeho skrytou zónu. "Rozhodl jsem se použít kapelu jako místo, kam mohu vzít veškerý tento stres, bolest, úzkost, všechny tyto skutečnosti a udělat z nich něco dobrého." A v hloubce emocí i v tvůrčím výsledku omlazeného uskupení je to slyšet.
Ne, Baroness stále nehrají pro radia a jejich tvorba je plna protikladů, ale těžce uchopitelný mix alt-metalu, post-rocku a stoner sludge už není klasicky podaný kytarový rock s neobyčejnými zpěvy, nově obsahuje mnoho vnitřních melodických skládaček a interakcí odkazujících někam ke starému progu, indie-math-kraut rocku, snad i jazzu nebo pulzu elektronické hudby. Jestli tedy Baroness dosud poslouchala různorodá směsice rockového publika přesahujícího do metalu a hardcoru, nebylo by divu, kdyby k sobě Baroness silně přitáhli nezávislé artové blázny a hipstery vyhledávající neomšelost, nezávislost a nevyhraněnost, protože spojení všech žánrů je v podání Baroness nejen jedinečné, ale rozhodně dobrodružné a absolutně neočekávatelné.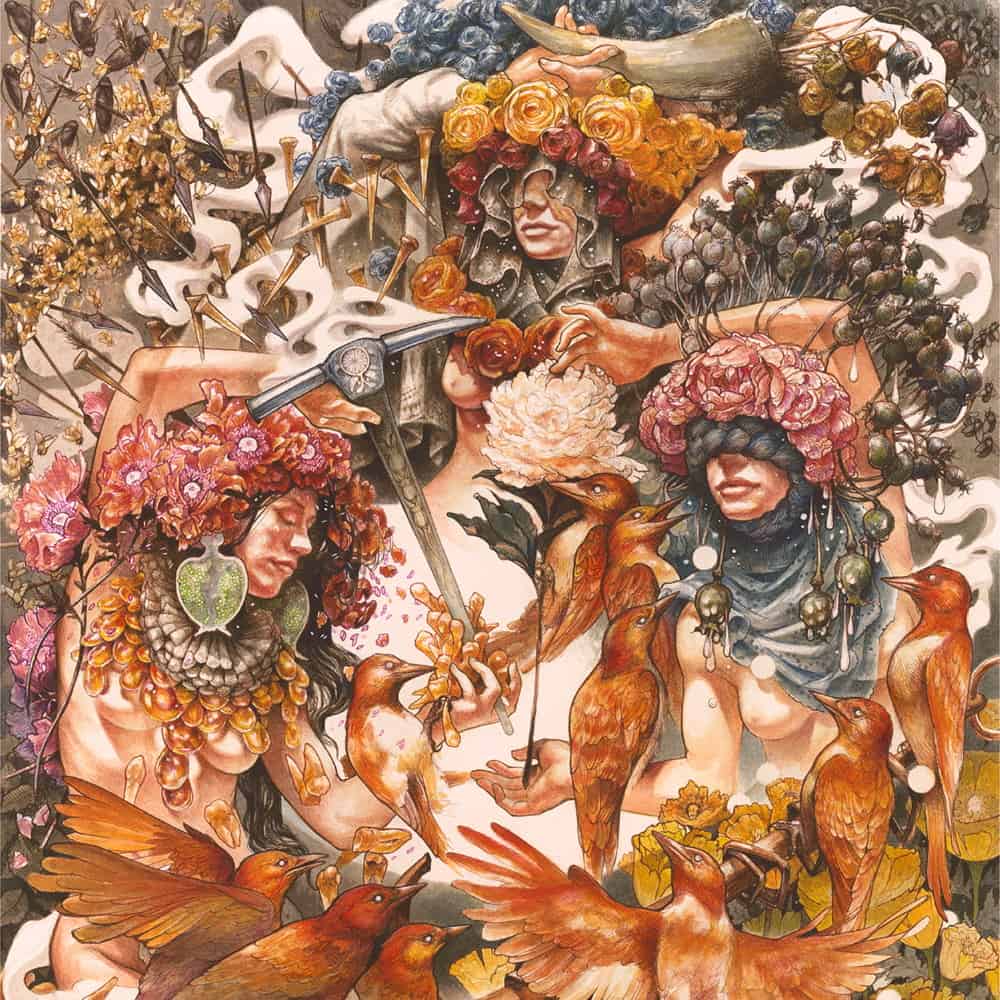 Již od svého debutu Baroness jsou permanentně oceňovaná kapela (vč. nominací Grammy), a tak jsme zvědavi, kam je to mimo žebříčky Billboard a přebaly časopisů jako Revolver a Kerrang! s jejich pátým a rozhodně nejambicióznějším počinem "Gold & Grey" dovede. V každém případě tento 17tiskladbový kaleidoskop přesahuje všechny limity a nekouká na jakékoli bariéry, jak to kdysi při objevování nových hudebních oblastí udělali např. Pink Floyd, Neurosis, Massive Attack nebo Scott Walker. A John vše výše uvedené stvrzuje slovy, "snažili jsme skrze naše nástroje říci něco nového a zároveň, i za nepoužití typických konvencí, nenarušit zvuk, ani ducha kapely."
Reakce na "Gold & Grey":
Stereogum: "The best thing Baroness has ever done… a masterpiece."
NME: "A work of art in the truest sense of the word."
NPR: "Gold & Grey feels like a callback to the heyday of the rock album as art object."
BARONESS
9. 6. 2020 – Praha, Palác Akropolis
FB event: https://www.facebook.com/events/201897711238285
e-TICKET: https://obscure.cz/cs/tickets/detail/id/347
Baroness
https://youtu.be/RQeAvbTVWiU
https://youtu.be/mFFXhxru6BM
https://youtu.be/KcWFiTJ23Vo
https://youtu.be/tQX_oVVORFU
https://youtu.be/k3n8RBaUMpc
https://youtu.be/DnYO7iQfQDQ
Předprodej viz výše, dále pak v síti Ticketmaster a na předprodejní kase v Lucerna Music Baru.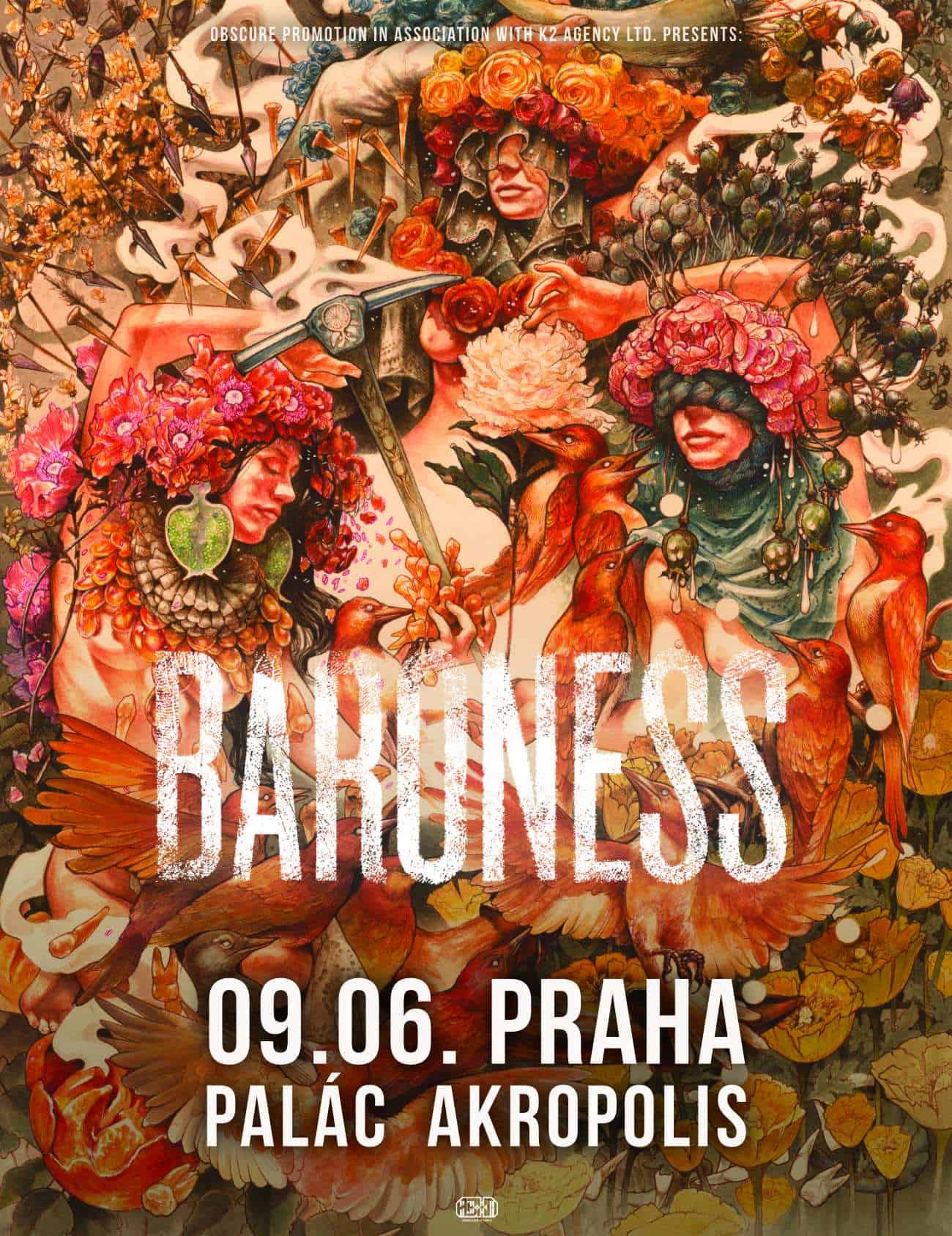 Zdroj: Obscure Promotion