Česká zpěvačka Mirka Novak zhudebnila lidské emoce na albu s názvem Malbum. Vrstením zpěvů a užitím pestré palety zvuků tvořených pouze ústy vznikla nahrávka téměř bez hudebních nástrojů. Výjimkou je skladba s hostujícím zpěvákem a multiinstrumentalistou Zdeňkem Bínou, frontmanem skupiny minus123minut. Na studiový debut láká videoklipem skladby Darórárí plným tance a hry světel a stínů.
Tvůrce klipu Martin Papesch Huleja zachytil minimalismus singlu záběry z potemnělého plzeňského industriálního komplexu Papírna. "Vrstvu po vrstvě, jako malbu, jsem na sebe přidávala jednotlivé melodie hlasů a dalších prvků. Pokaždé jsem poodstoupila od kompozice a přimíchávala zvuky neexistujících slov s různě barevnou zvukomalbou. Přirozeně, podle pocitu. Byl to pro mne očistný až terapeutický proces vzhledem k tehdejší osobní krizi. Při natáčení videoklipu jsem si mohla výsledek dvouleté práce konečně užít a vyjádřit vlastní tahy malířského štětce i tancem,"říká o počinu jeho autorka Mirka Novak.
Na multižánrovém souboru skladeb hostují zmíněný Zdeněk Bína, mistra světa v loopingu Endru či vokální improvizátorka Ridinu Ahmedová (HLASkontraBAS, podcast Sádlo). Malbum vychází na CD u slovenského vydavatelství Hevhetia. Mixu se autorka chopila spolu s Martinem Píchou a Adamem Pakostou. Masteringu se ujal kytarista skupiny Ilustratosphere Miroslav Chyška. Na několika skladbách se producentsky podílel skladatel Igor Ochepovsky.
Sušicko-plzeňská zpěvačka je zakladatelkou pěvecké školy Studio Zpěv Plzeň, své výukové metody prezentovala letos také na Berklee College of Music v Bostonu. K workshopu na největší nezávislé škole soudobé hudby na světě ji přizval pětinásobný držitel ceny Grammy baskytarista Victor Wooten. Ve Státech pravidelně sezónně vystupuje přes deset let a má za sebou spolupráce s jazzovými a soulovými hudebníky jako pianistou Marcuse Millera Federicem G. Peňou, basistou Betty Carter Tarusem Mateenym či Davem Manleyem, kytaristou Jill Scott. Na domácí scéně vystupuje se soulovou skupinou Dozen Street, pro níž skládá písně.
"Skladba, ostatně celé album, je pro mne oslavou osobní svobody vyjádření. Zachycuje celou mou životní cestu – od žánrových vlivů, přes koncertní zkušenosti a nejrůznější spolupráce až po odpoutání se od napodobování všech mých vzorů. Původně jsem si písně skládala pro sebe, jen jsem se potřebovala zklidnit a něco najít. Jak se mi Malbum formovalo pod rukama, čím dál víc mi docházelo, že tohle jsem já. A že to musí ven," popisuje vznik alba Novak.
Malbum zazní živě na sérii tří koncertních křtů, a to 11. října v plzeňském DEPO2015, 1. listopadu v pražském Jazz Docku, a 5. listopadu v brněnském Music Labu. Kompozice na nich odprezentuje za pomoci smyčkovače živě před publikem. Na křtech ji doprovodí americký bubeník Edward Miles, s nímž dříve Novak několikrát spojila kreativní síly na hudebních cestách po Americe. Oba v reálném čase synchronně smyčkují jak zpěvy, tak i akustické bicí s elektronickými pady, vše v řízených improvizacích. Vystoupení bude provázet scénografie výtvarníka a vizuálního experimentátora Pavla Lišky (Plzeň 2015, Národní technické muzeum, Divadlo Josefa Kajetána Tyla).
Facebook událost křest 1.11. Jazz Dock, Praha: ​​https://fb.me/e/1Zk45PJST
Facebook událost křest 11.10. DEPO2015, Plzeň: https://fb.me/e/2iopVU06L
e-shop CD: https://www.hevhetia.com/product/malbum/
web: https://mirkanovakmusic.com
facebook: https://www.facebook.com/mirkanovakmusic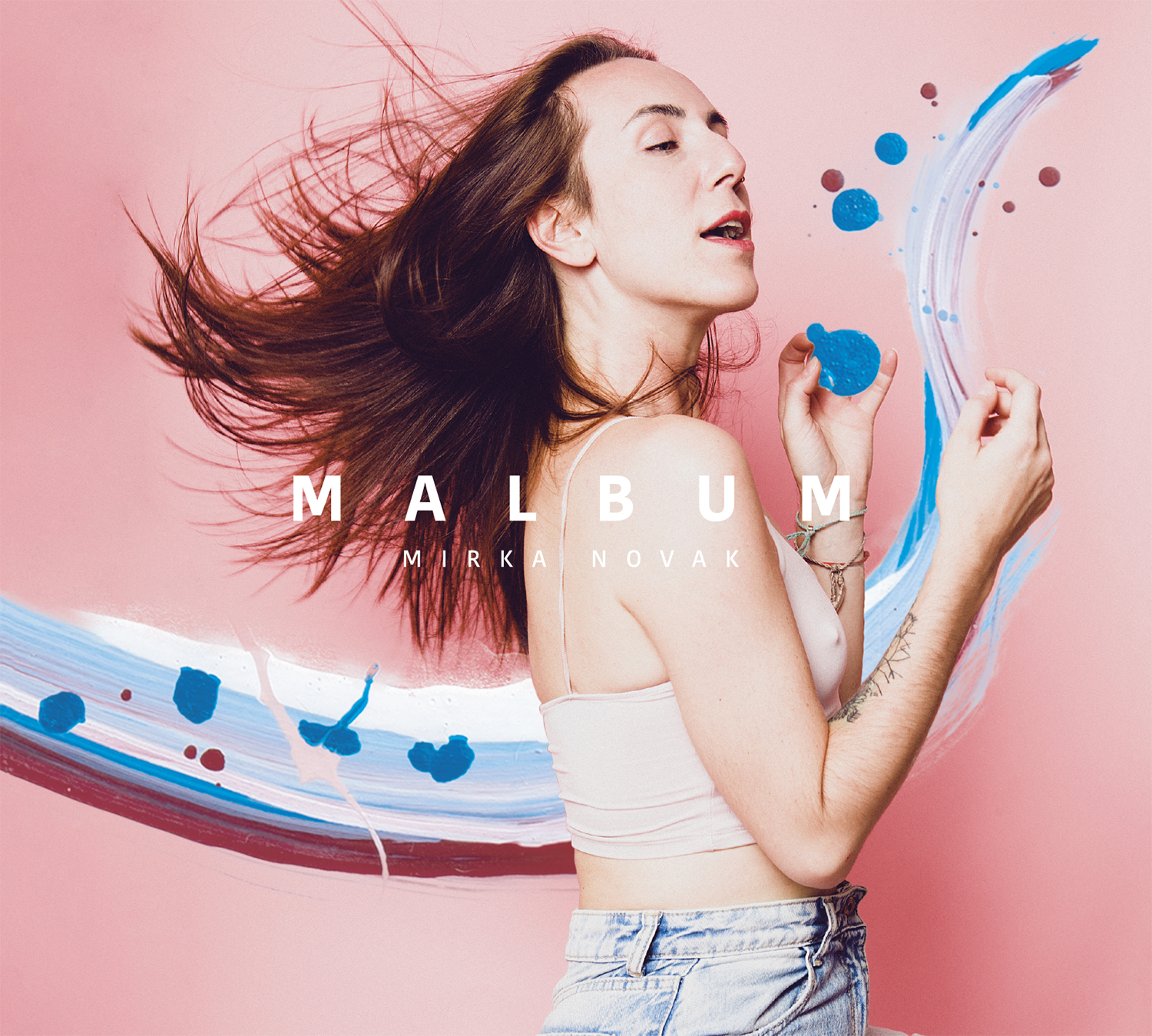 Zdroj: TS