Na 55. ročníku najväčšieho áčkového filmového festivalu vo východoeurópskom regióne MFF Karlovy Vary bol zvláštnym uznaním ocenený nový česko-slovenský film Každá minúta života od významnej českej dokumentaristky Eriky Hníkovej. Počas festivalu sa film vďaka svojej téme i spracovaniu stal najdiskutovanejším dielom festivalu a v slovenských i českých médiách vyvolal nemalé kontroverzie.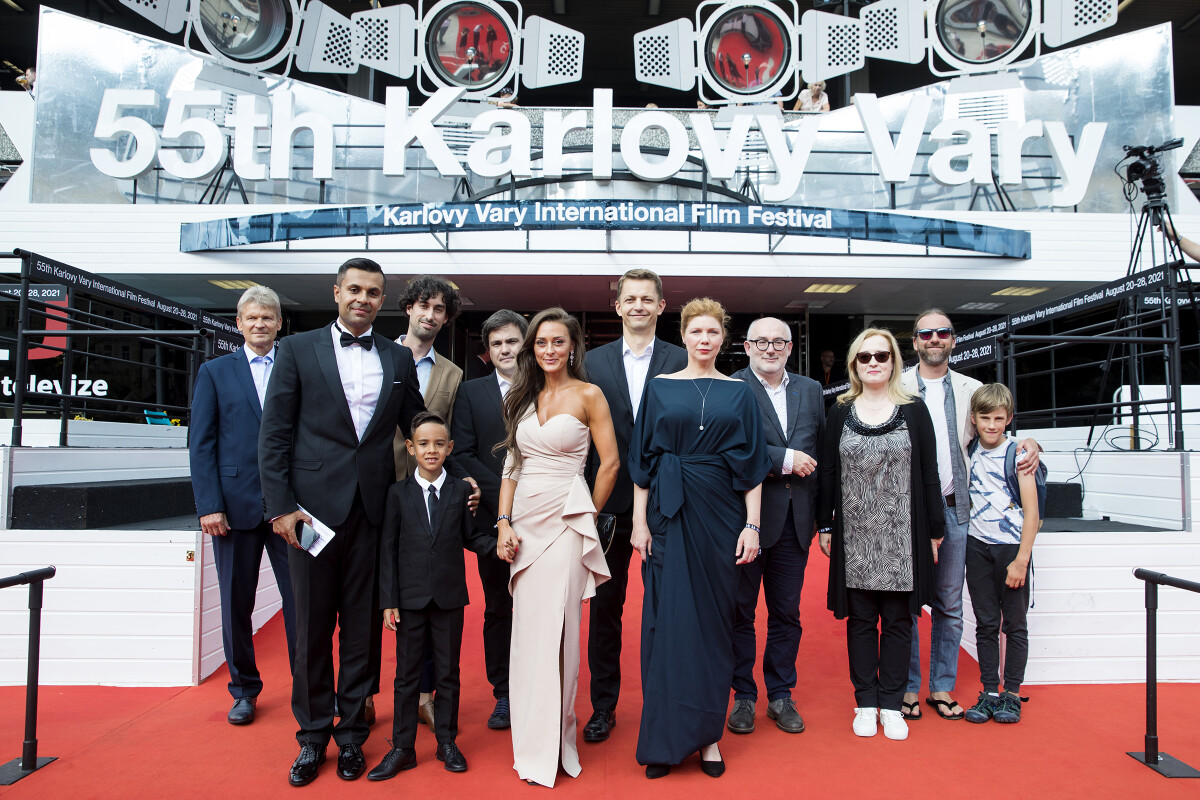 Snímka Každá minúta života je skutočným príbehom slovenskej rodiny Hanuliakovcov zo Žiliny. Rodičia svojho syna vychovávajú tak, aby sa z neho stal špičkový hráč NHL a po všetkých stránkach "kvalitný človek". Venujú mu skutočne každú minútu svojho života. Film uznávanej režisérky Eriky Hníkovej pozorovateľským štýlom pokladá nástojčivé otázky — Robíme pre svoje deti dosť? Alebo toho robíme viac než dosť? Do slovenskej distribúcie film 16. septembra prinesie distribučná spoločnosť Film Expanded.
"Syna majú ako projekt," znel titulok v recenzii na najčítanejšom slovenskom denníku SME, jednom z mnoha článkov, ktoré počas uplynulého týždňa vznikli o novom filme Každá minúta života od Eriky Hníkovej. V komentároch na Facebooku pod trailerom či článkami o filme sa najmä na českých platformách počas uplynulého týždňa odohrávali búrlivé diskusie o rodičovskej etike v súčasnej dobe striktne orientovanej na výkon. Každá minúta života nominovaná na hlavnú cenú Krištáľový glóbus sa už počas festivalu stala jeho najdiskutovanejším filmom. Získaná cena potvrdzuje kvality nového filmu.
Vo filme Každá minúta života známa česká režisérka Erika Hníková pozoruje slovenskú rodinu Hanuliakovcov, a to bez komentára. Svojím filmom pritom otvára témy extrémneho rodičovstva a športovej výchovy mladých. Divák si obraz o videnom utvára sám na základe svojich hodnotových rámcov. Je dnešný rodič obsedantnejší ako v minulosti? Hovoríme si hokejová krajina, no aký je reálny stav športovej výchovy mladých na Slovensku, keď ju musia suplovať rodičia? Mladý pár Lenka a Michal Hanuliakovci so svojím štvorročným synom Miškom od narodenia uskutočňujú svojský experiment. Podľa kontroverznej metódy Kamevéda (komplexná multirozvojová výchova detí) od Pavla Zachu ho vychovávajú tak, aby sa z neho stal vrcholový športovec. Tomuto cieľu sa rozhodli podriadiť všetko. Ich vlastné potreby sú na vedľajšej koľaji, synovi dávajú maximum a Miško svojimi výkonmi predčí väčšinu rovesníkov. Na prvé detské kamarátstva však zatiaľ čas nemá. V jeho živote dookola tréning strieda hru, hra strieda cvičenie a cvičenie strieda tréning. Živými situáciami z rodinného života otvára režisérka Erika Hníková otázky o zmysloch výchovy a rodičovských výzvach v dnešnej dobe orientovanej na výkon.
Šampión zblízka
"Keďže som sa v tej dobe zaoberala otázkou, ako by mal človek svoje deti vlastne vychovávať a do akej miery sa ich život dopredu formuje, tento príbeh vo mne prebudil veľkú zvedavosť. Začala som hľadať rodinu, ktorá podľa metódy pána Zachu absolvuje celý výchovný proces od začiatku. Fascinovala ma na tom možnosť sledovať 'výchovu šampióna' zblízka," tvrdí Erika Hníková, ktorá patrí k priekopníckym postavám silnej českej Generácie Ji.hlava a vo svojej tvorbe sa dlhodobo zaoberá témami rodiny či manželských vzťahov. Jej predošlý kino film Nesvadbovo (2010) bol tiež nakrúcaný na Slovensku, v malej dedinke na východe, a na paškál si zobral postavu bizarného miestneho starostu vzťahového "dizajnéra" a dohadzovača partnerov a okrem ocenenia na prestížnom Berlinale získal aj nominácie na Českého leva či Slnko v sieti. Svojím novým filmom Erika Hníková potvrdzuje svoj talent citlivo a bystrím dokumentaristickým okom vnímať a zaznamenávať realitu. "U Hanuliakovcoch nie je zaujímavá len extrémna výchova a obetovanie sa pre svojho syna, ale aj ich vzájomný vzťah, rodinné zázemie a hodnoty, ktoré vyznávajú. To všetko dáva dohromady zaujímavý obraz súčasnej spoločnosti," dodala Hníková.
Národná premiéra čaká Každú minútu života na najnavštevovanejšom slovenskom filmovom festivale Cinematik — 16. septembra, kedy film zároveň vstúpi do širokej kino distribúcie i na netradičné premietacia miesta. Distribútori z Film Expanded mu prichystali mini turné s režisérkou po slovenských klubových kinách, ale aj uvedenia v sieti multiplexových kín Cinemax.