Minulý týždeň sme mali možnosť predstaviť klip nového hitu s názvom DÁMSKA JAZDA! Za výsledkom stojí režisérka Viktória Oroszová v tandeme s produkciou BLACKBOAT, ktorú vedie kameraman Ľuboš Polčík a jej brat Oliver Orosz pôsobiaci aj ako manažér STEFI. S ich tímom stáli už po niekoľkýkrát pred ťažkou úlohou.
Zima väčšia ako na farme, exfarmárka to zhodnotila: "Keby to nebolo pre Stefi, odišla by som domov."
Petra Pajáková, influencerka, známa aj z Farmy 13 si na natáčaní siahla na dno. Ako sama po natáčaní zhodnotila: "Keby to nebolo pre Stefi odišla by som domov." No ako už býva zvykom pri menšej či väčšej produkcií prichádzajú komplikácie. Tentokrát to ale bolo počasie, ktorého predpoveď zmenil orkán Zeynep a v Európe si vyžiadal niekoľko obetí. Petra stvárnila postavu mladej budúcej nevesty, ktorá si išla užiť svoju rozlúčku so slobodou. Kostým bol určený skôr na dámsku jazdu ako na boj s orkánom.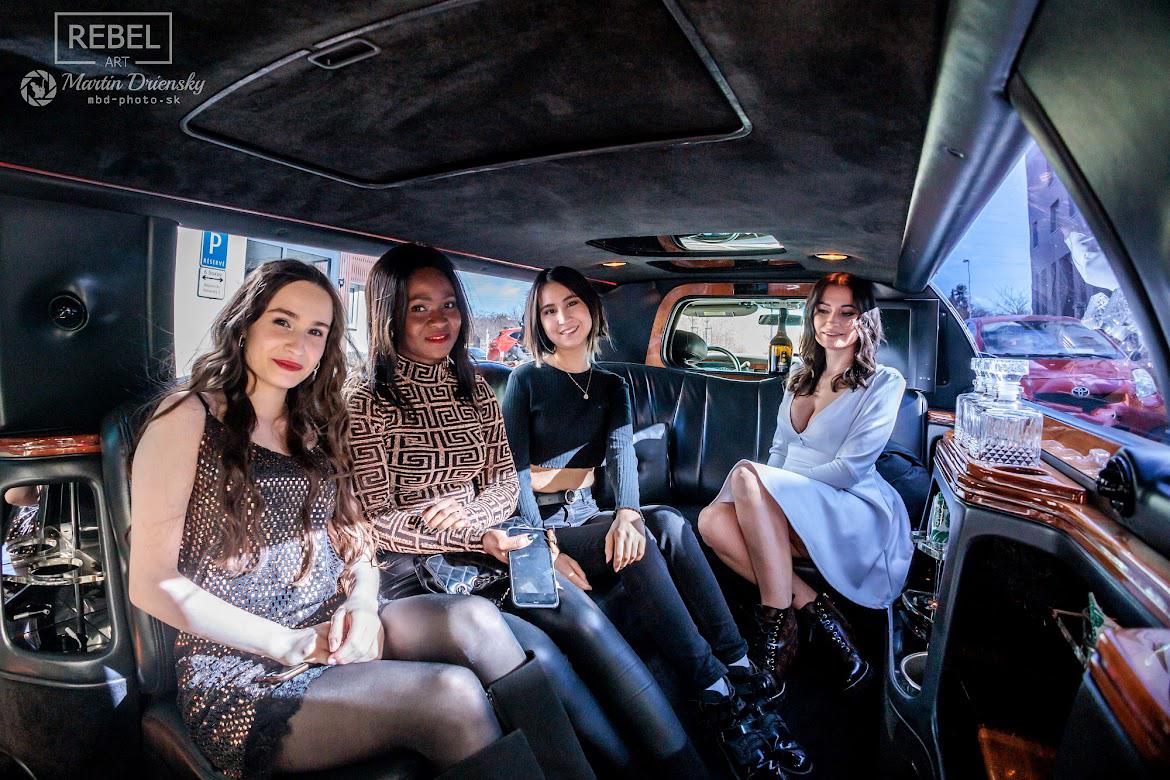 Máme hodinu, teraz alebo nikdy!
Počasie počas orkánu nie je stvorené na natáčanie, ale keď sa ustálilo mrholenie, išlo sa na exteriérové scény s limuzínou. Staršia klasika Americký Lincoln mal pustené kúrenie naplno, no napriek flexibilnej organizácii štábu museli na svoju klapku dievčatá v limuzíne čakať s otvorenými oknami či dverami. "Nebola iná možnosť, nakoľko sa počasie vyhrážalo ešte zhoršením, museli sme točiť!" dodáva producent a scenárista klipu Dámska jazda, Oliver Orosz. Nakoniec sa Petra vo vyzývavom outfite zachovala maximálne profesionálne a napriek tomu, že v zákulisí trpela, tak si pred kamerou zachovala scenárom predpísanú figúru.
Poďakovanie partnerom
"Poďakovanie patrí partnerom, u ktorých sme natáčali. Klub Manifest Bohéma so svojou jedinečnou atmosférou, zapožičaná luxusná limuzína od LuxLifeLimo, ale najmä developer ITB a jeho bytový komplex Čerešne, kde sa natáčali kľúčové scény," odkazuje Oliver Orosz. "Ďalším dôležitým faktorom toho, že sa klip podarilo natočiť sú tanečníčky Kika, Baška a komparzisti na čele s našou nevestou Petrou Pajákovou," dodala samotná Stefi.
Stefi o produkcii BLACKBOAT
"Napriek tomu, že túto značku založili dvaja kameramani, nie je to len videoprodukcia. Dnes vám dokážu ponúknuť služby grafiky, marketingu, PR či naprogramovať web. Okrem toho dokážu riešiť aj produkciu či manažment takých projektov, ako je sólo kariéra Stefi a navyše sa dokážu podieľať aj na riešení financovania. Ak sa vám prihodí spolupráca s nimi je to šťastie," dodáva Stefi, ktorá je nesmierne rada, že ich má.
INSTAGRAM: https://www.instagram.com/stefi.official/
FACEBOOK: https://www.facebook.com/StefiOfficial
YOUTUBE: https://www.youtube.com/@stefi.official
WEB: www.stefimusic.com
Zdroj: TS