Pri príležitosti nedožitých 90. narodenín legendárnej speváčky vychádza na CD a 2LP album s kolekciou francúzskych šansónov, ktoré preslávila.
Presne pred rokom, v rámci príprav oslavy 90tky Hany Hegerovej, vznikol nápad poskladať do špeciálnej kolekcie jej frankofónny repertoár. Téma sa jej veľmi zapáčila a s nápadom súhlasila. Osud rozhodol o tom, že tohtoročné prípravné práce na albume Merci! Hana Hegerová mohli sledovať a poskytnutím archívnych podkladov obohatiť už len jej potomkovia.
Producent vydavateľstva Supraphon Karel Deniš ku kolekcii hovorí: "Nápad na špeciálnu ,francúzsku' kompiláciu vznikol už na jeseň roku 2020. Hana Hegerová bola veľmi potešená, že k jej 90tke vznikne práve ohliadnutie za touto časťou repertoáru. Osud, bohužiaľ rozhodol inak…"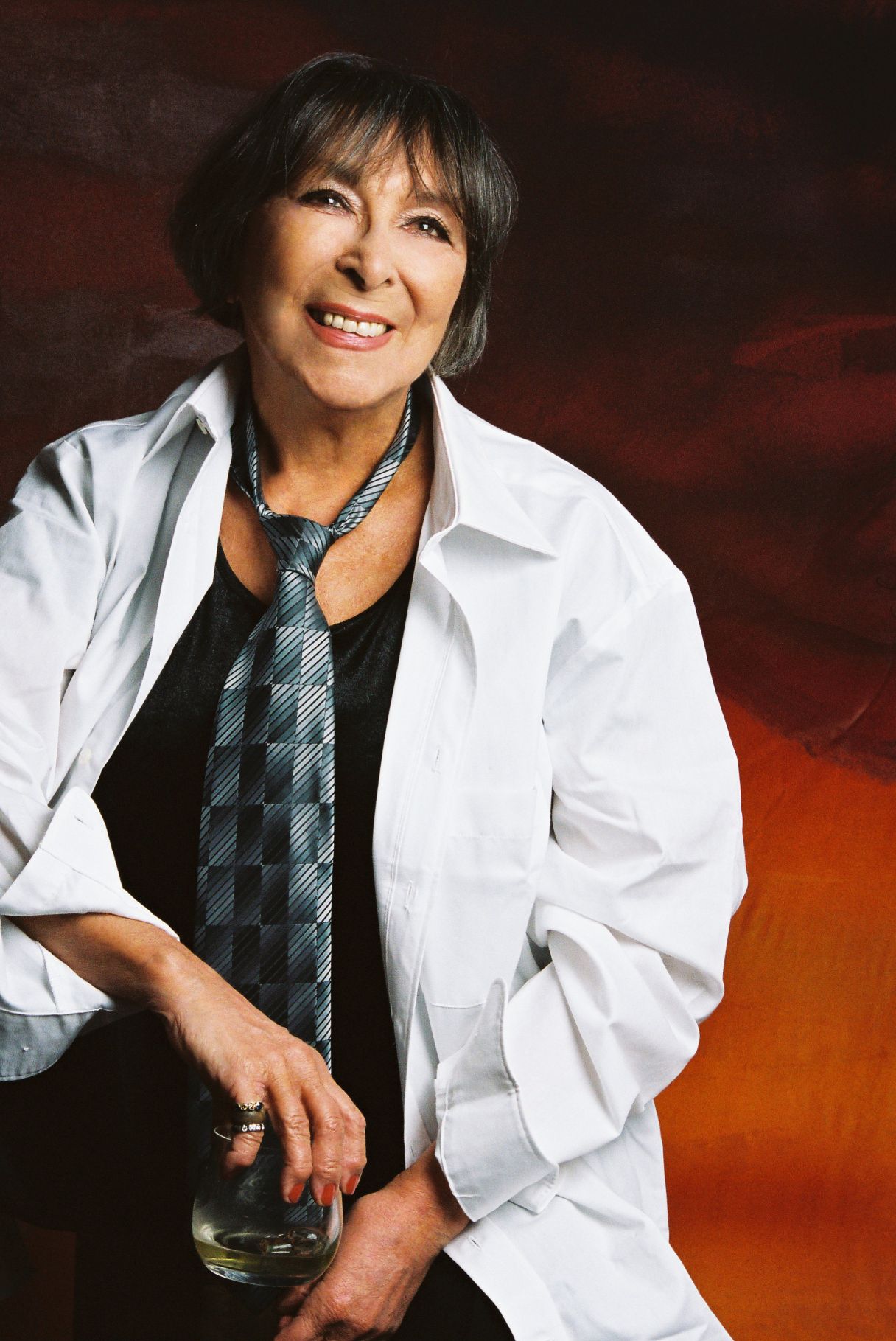 K nedožitému jubileu teda Supraphon ponúka Hanou Hegerovou schválený zámer, z jej archívu obrazovo doplnený obal a celkom 21 piesní z rokov 1966 až 2010. Nájdete tu energiou nabité pesničky zo 60. rokov, songy považované právom za hity, ale tiež tie z úplne posledného albumu. Tam sa dáma okolo osemdesiatky cielene rozlúčila dôveryhodne dramatickým návratom k niektorým starým šansónom, ktoré však sama do tej doby nenaspievala. "Nemala to nadužívané slovo rada, a predsa sa stala jeho dokonalým československým stelesnením. V podobe 2LP a CD Merci! je to vlastne poďakovanie pani Hegerovej Francúzsku za hudobnú inšpiráciu a súčasne i naše poďakovanie jej za množstvo krásnych nezabudnuteľných piesní, vďaka ktorým sa môžeme vracať späť v čase," dodáva Karel Deniš.
Charles Aznavour, Jacques Brel, Gilbert Bécaud, Georges Moustaki, Léo Ferré, Michel Legrand, Serge Gainsbourg a ďalší skvelí tvorcovia zlatej éry francúzskeho šansónu mali pre svoje piesne v Prahe veľvyslankyňu. Bola ňou jedinečná Hana Hegerová, ktorá si vedela z ich tvorby pre seba vyberať tie pravé melódie a zároveň sa obklopiť nadanými textármi ako boli Pavel Kopta, Pavel Vrba, Jiřina Fikejzová, Ondřej Suchý či Pavel Žák, ktorí dokázali frankofónne sladkobôľnu poetiku šansónov pretaviť do češtiny. Akoby všetci tí francúzski autori napísali svoje piesne pre Hanu Hegerovú.
Zahraniční novinári o nej písali ako o veľkej dáme šansónu, šansoniérke so slovanskou dušou a prezývali ju "Piaf z Prahy". V lete 1967 vystúpila v parížskej Olympii, a dokonca sa rysovalo turné s Gilbertom Bécaudom. Potom však prišiel rok 1968 a sovietská okupácia, Hana Hegerová musela zrušiť svoje zahraničné záväzky a vrátiť sa domov. A ako už to v našich končinách chodilo, pykala za svoje predchádzajúce úspechy. Počas normalizácie jej bolo najprv zakázané cestovať do zahraničia a v 70. rokoch sa pomaly vytratila i z televíznych a rozhlasových relácií. V roku 1974 jej Francúzska akadémia udelila titul Chevalier de l´Ordre pour le Mérite de l´Education Artistique. Bola to vzpruha, ktorá prešla prekvapivo cez železnú oponu, a skvelé ocenenie toho, ako vďaka svojmu repertoáru prezentovala francúzsku kultúru v zahraničí.
Francúzsko na Hanu Hegerovú nezabudlo ani po uplynutí ďalších dekád a v roku 2013 bola povýšená na komandéra Rádu za zásluhy. "Francúzsko ocenilo kvality a zásluhy Hany Hegerovej, najmä jej významný príspevok k propagácii francúzskeho šansónu," vyhlásil vtedy francúzsky veľvyslanec Pierre Lévy.
Album Merci! Hana Hegerová vydáva Supraphon päť dní pred nedožitými 90. narodeninami legendárnej speváčky. Vychádza na CD, 2LP i v digitálnych formátoch v piatok 15. októbra 2021.
Hana Hegerová – Koncertná pocta
České a slovenské hviezdy sa 13. júna 2022 spoločne stretnú na pódiu pražskej O2 universum, aby vzdali hold nezabudnuteľnej Hane Hegerovej v rámci spomienkového koncertu "Hana Hegerová – koncertná pocta." Zaznejú jej najznámejšie a najúspešnejšie piesne v sprievode veľkého symfonického orchestra. Organizátor, agentúra JARO Event zaháji predpredaj vstupeniek exkluzívne v sieti Ticketmaster.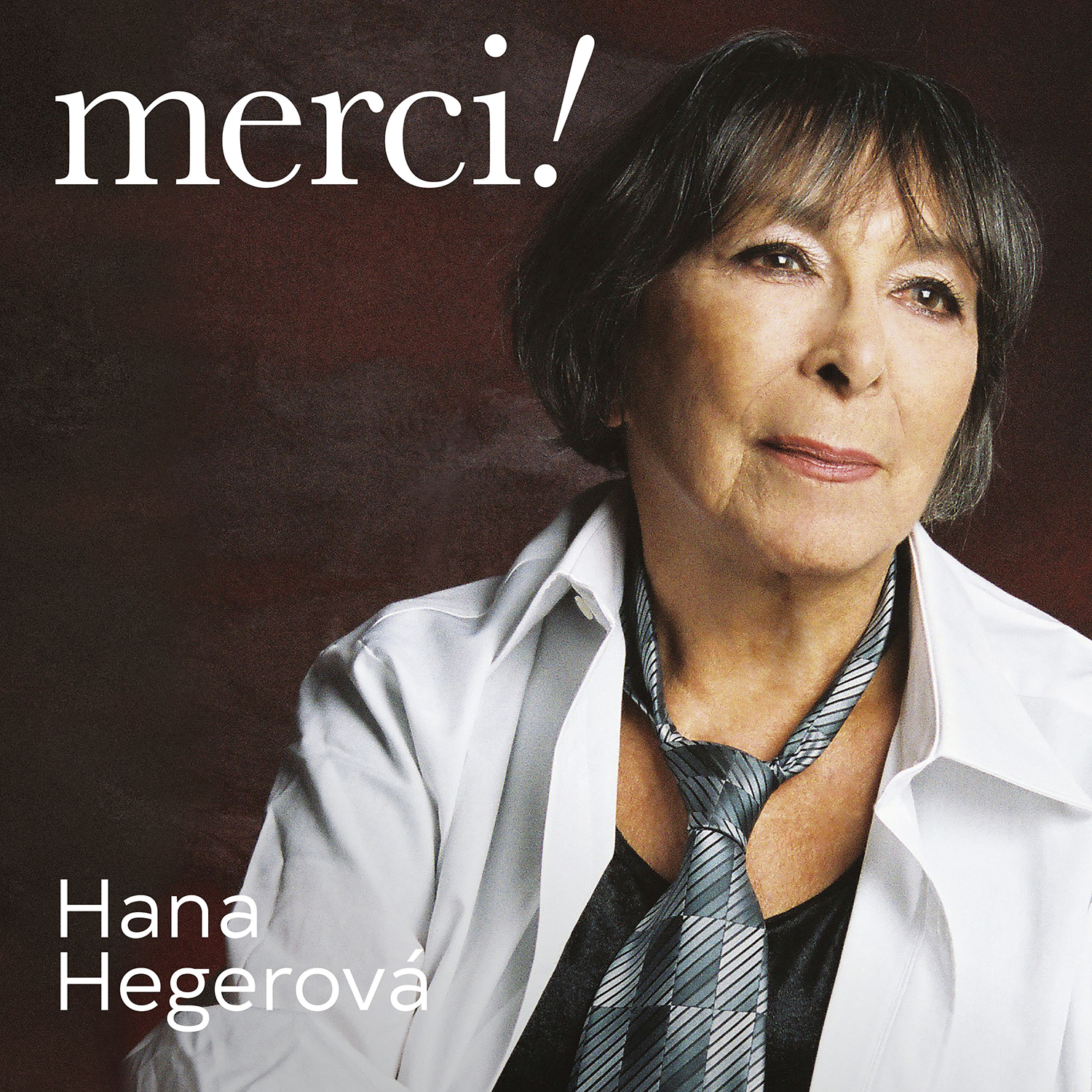 Zdroj: TS