Romantická komédia Vstupenka do raja bola napísaná špeciálne pre jedných z najobľúbenejších hercov sveta – Juliu Roberts a Georgea Clooneyho. Po prečítaní scenára im bolo jasné, že film môže byť po ťažkých koronavírusových časoch pre svet veľkým darom, aby diváci na chvíľu na všetko zabudli a jednoducho sa bavili. Film prichádza do našich kín už tento štvrtok, 15. septembra.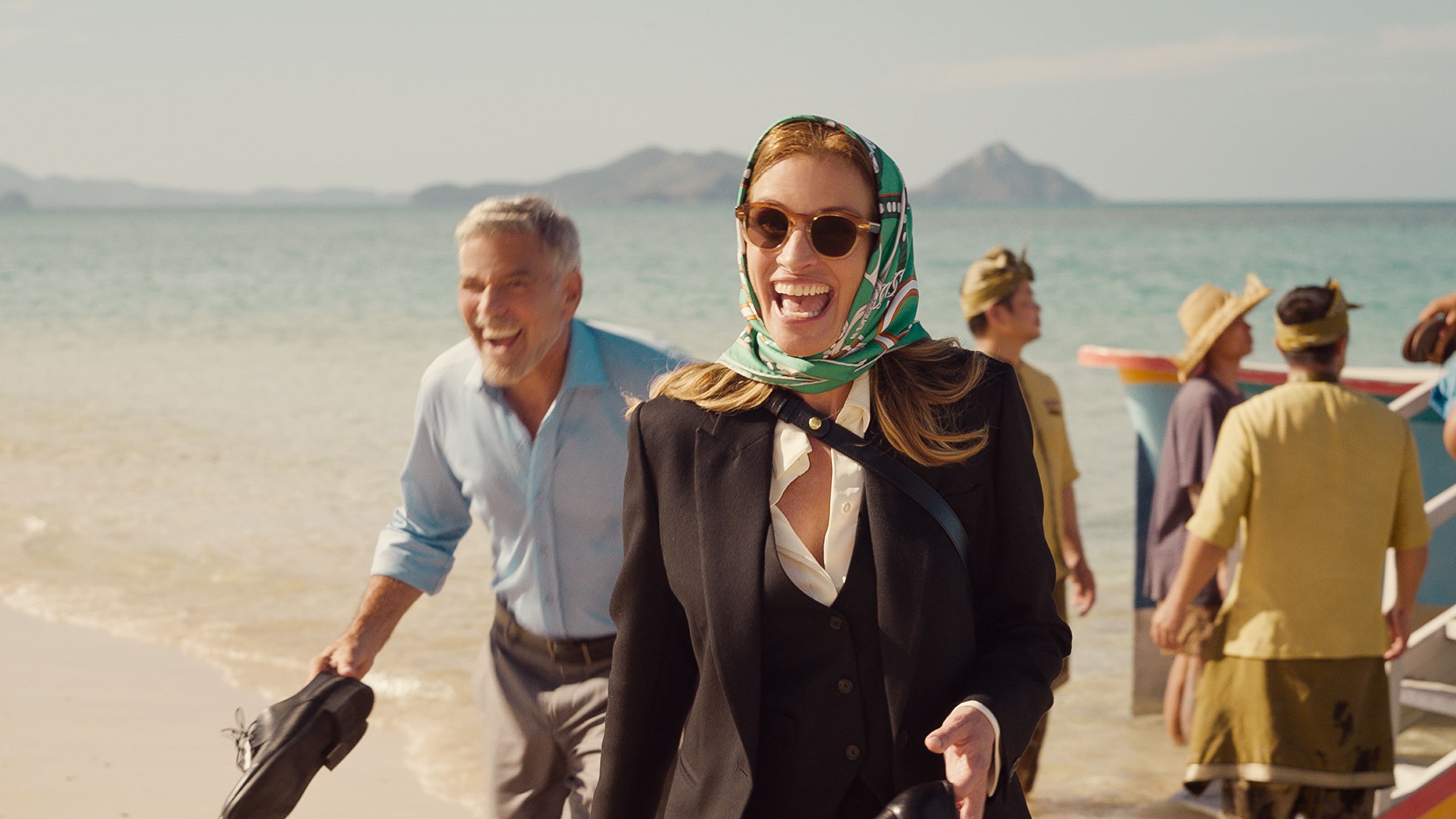 Keď vám dcéra, ktorá trávi prázdniny na Bali, oznámi, že sa tam zaľúbila a bude sa vydávať, pravdepodobne skočíte do prvého lietadla a poletíte jej to vyhovoriť. Presne to sa stalo Georgovi Clooneymu a Julii Roberts v úlohách šokovaných rodičov, ktorí sa rozhodnú zachrániť svoju dcéru Lily pred následkami letnej lásky. V tomto smere majú bohaté vlastné skúsenosti. Pred devätnástimi rokmi sa po podobnom vzplanutí vzali, pred štrnástimi rokmi pochopili, že to nebol dobrý nápad, a tak ukončili krátke dobrodružné spolunažívanie rozvodom. Odvtedy sa snažia jeden druhému vyhýbať, ako sa len dá. Vedia, že každé ich stretnutie skončí hlasnou hádkou. Teraz však vyhlásili dočasné prímerie, aby vyslobodili svoju dcéru "z pazúrov" pekného a podnikavého domorodca, ktorý sa živí pestovaním a predajom morských rias. V príprave rafinovaných pascí, ktoré majú ich dcére zložiť ružové okuliare, sú síce veľmi dobrí, žiadna z nich však neklapne tak, ako naplánovali. Čo je však horšie, kulisy morského raja začínajú prebúdzať spomienky na krajšiu časť ich spoločnej minulosti. A aj keď sa bránia, nebezpečenstvo, že do toho znova spadnú, doslova visí vo vzduchu. Táto záchranná operácia sa skrátka vyvíja úplne nečakane.
Vďaka Vstupenke do raja sa herci po viacerých rokoch vracajú k žánru romantickej komédie. "Nie, že by som sa tomuto žánru zámerne vyhýbala, ale čakala som, až dostanem taký skvelý scenár, ako bol Notting Hill, alebo si užijem toľko zábavy ako pri Svadbe môjho najlepšieho priateľa. Teraz som sa dočkala a navyše mám ako bonus George Clooneyho," vysvetľuje Julia Roberts, ktorá pre New York Times so smiechom dodala, "Polovica Ameriky si pravdepodobne myslí že v skutočnosti sme rozvedení, takže film je úplne prirodzený." Herečka so smiechom spomína na chvíľu, keď sa o sebe dozvedela, že bola na párty u Clooneyho, ale ešte v čase, keď ho vôbec nepoznala. Odvtedy už ľudia vo všeobecnosti vedia, že sú v súkromí priatelia, čo bol aj dôvod, prečo túto ponuku prijali. George Clooney sa vyjadril: "Julia ma vždy priťahovala, a to z mnohých dôvodov. Jedným z nich je, že bola odjakživa veľká filmová hviezda, ale nikdy sa nebrala príliš vážne. Navyše je to naozaj talentovaná herečka, ktorá pracuje tvrdo, ale nikdy nevidíte, že by sa potila. To je vlastnosť, ktorú si na svojich obľúbených hercoch najviac cením."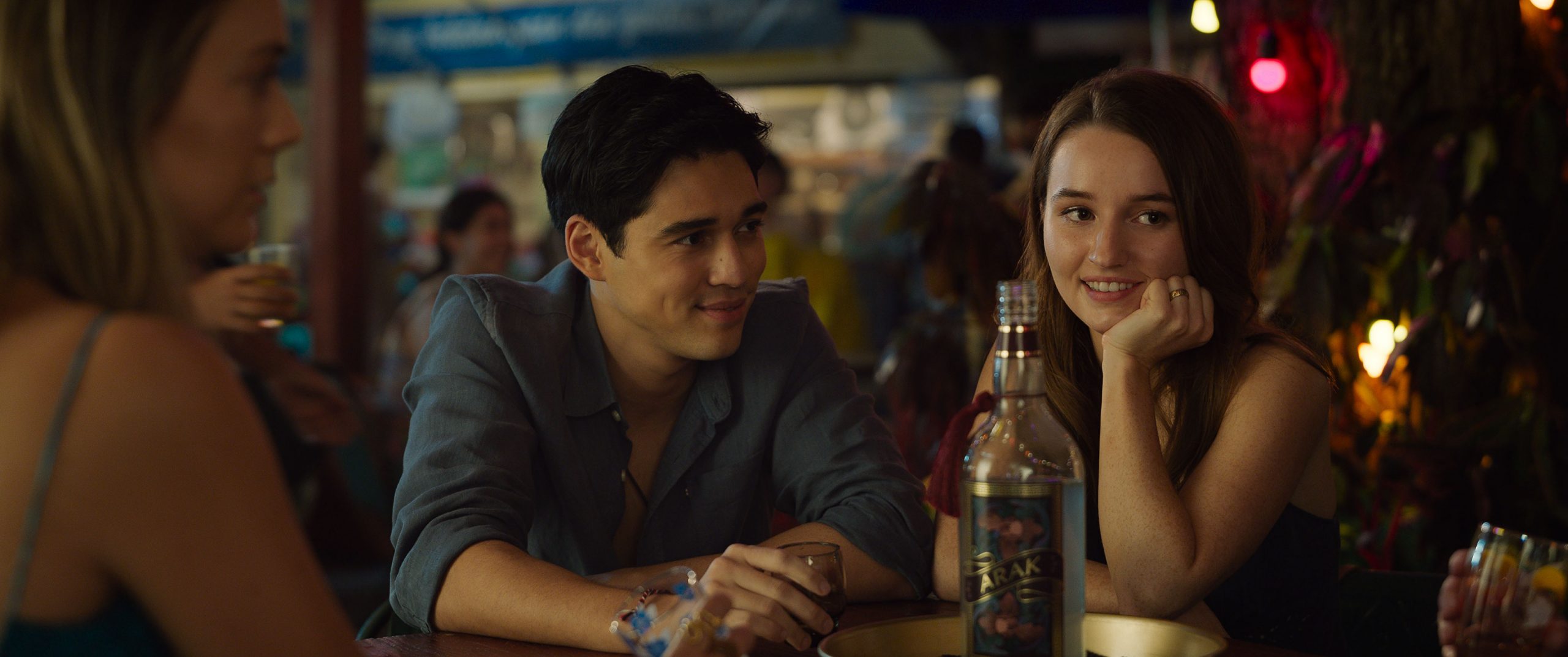 Okrem radosti zo spoločnej práce film považujú za presne to, čo dnes mnohí ľudia potrebujú. "Verím, že pre divákov to bude taká malá dovolenka od života po tom, čo si svet prešiel naozaj ťažkým obdobím. Je to, ako keď idete vonku vo veľkej zime a zrazu sa dostanete k tomu teplému lúču slnka, ktorý vám zohreje chrbát a vy si poviete: "Ach, áno, toto je presne to, čo som potrebovala cítiť," povedala Julia Roberts.
Romantickú komédiu Vstupenka do raja prináša do kín distribučná spoločnosť CinemArt SK už tento štvrtok, 15. 9.
Zdroj: TS