Štyri famózne hlasy, dokonalá akustika a atmosféra nabitá emóciami. Taký bol koncert vokálnej formácie 4 Tenoři na Bratislavskom hrade! Speváci Marian Vojtko, Pavel Vítek, Jan Kříž a Michal Bragagnolo ponúkli slovenskému publiku fantastický hudobný zážitok. Nevynechali hity Jdi za štěstím, Mně sílu dáš či Lady Carneval. Špeciálne pre slovenské publikum zaznela kultová skladba Karola Duchoňa V dolinách. Jedna z najúspešnejších českých hudobných formácií teraz mieri na turné po Slovensku. Štyri fantastické hlasy si nenechajte ujsť 17.7. v Banskej Štiavnici, 18.7. Kežmarku, 19.7. v Nových Zámkoch a 20.7. v Trenčíne.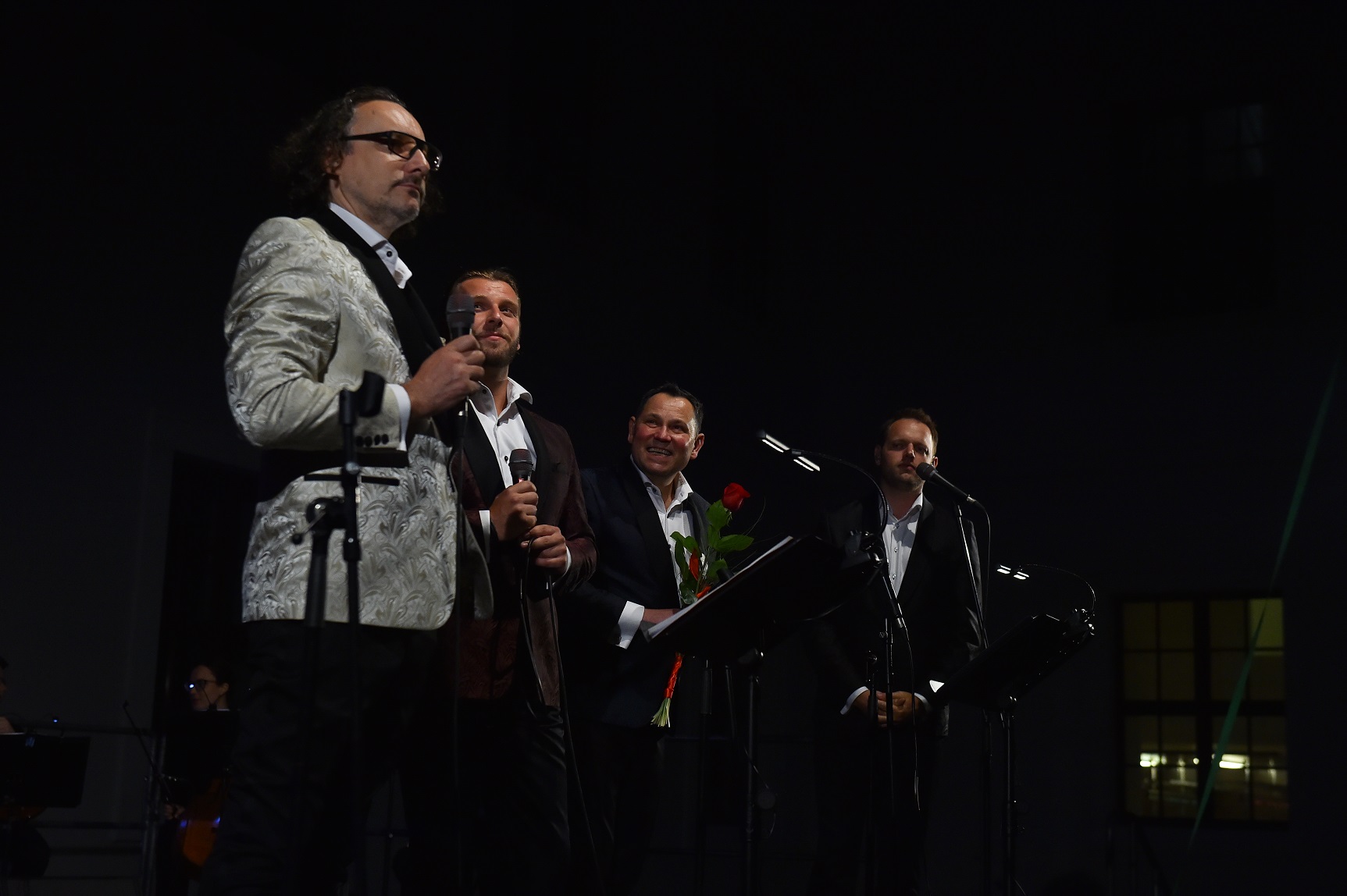 Držitelia ceny Thálie, sólista opery Národného divadla v Prahe a legendy českého hudobného divadla predstavili v Bratislave hity zo slávnych muzikálov, swingové evergreeny, operné árie aj piesne Karla Svobodu.
"Bratislavský hrad nás síce privítal dažďom, ale na konci koncertu odmenil ováciami po stojačky. Sme veľmi radi, že sa nádvorie zaplnilo a že diváci boli s nami od prvej pesničky naladení na rovnakú nôtu. Bol to jeden z našich najmilších koncertov," nešetril chválou Pavel Vítek.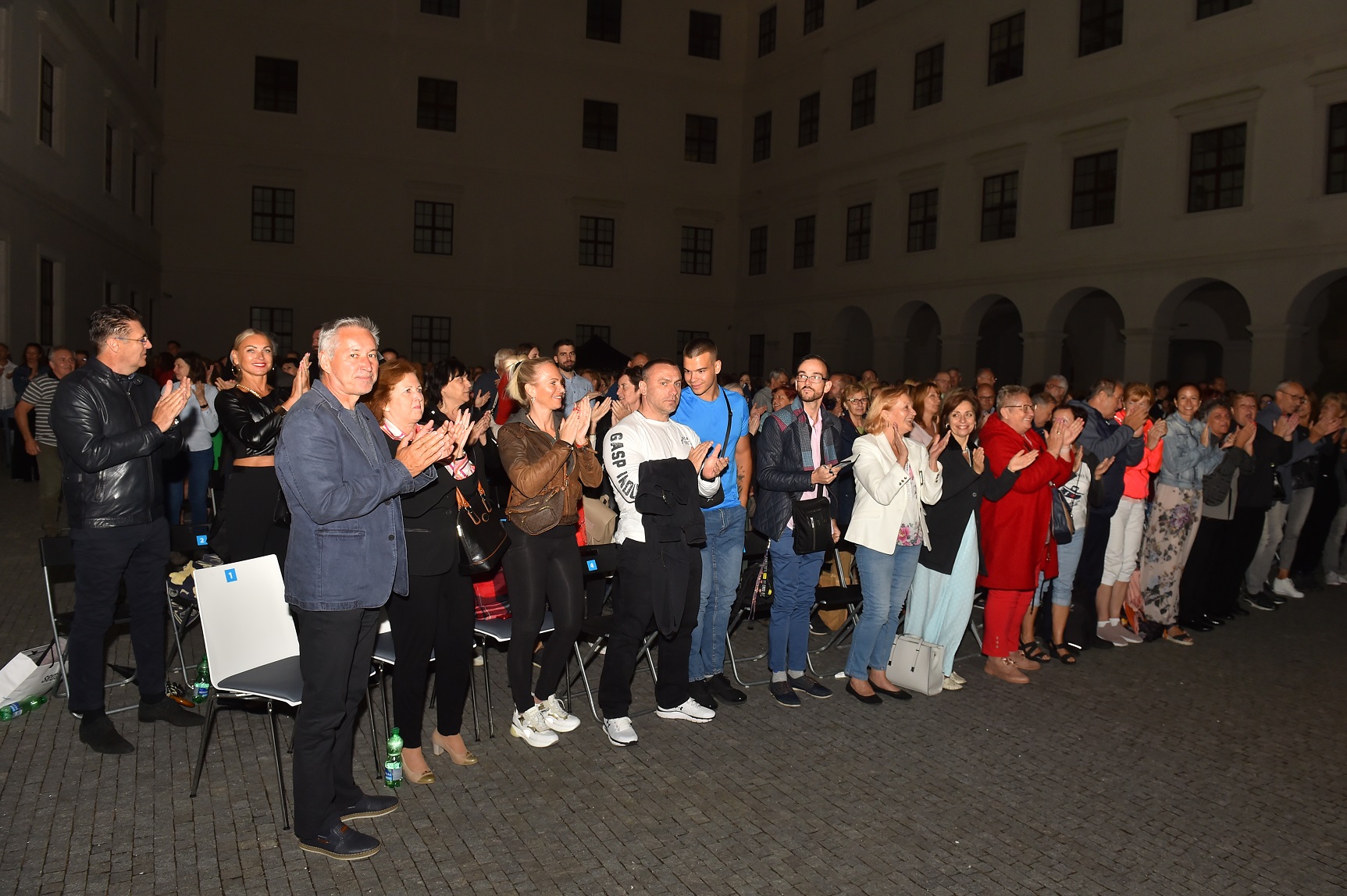 Marian Vojtko, Pavel Vítek, Jan Kříž a Michal Bragagnolo vystúpili v sprievode Unique Quartet band a predstavili naživo skladby z eponymného debutového albumu. Pripravili si aj hudobnú lahôdku špeciálne pre slovenské publikum.
"Zaspieval som hit Karola Duchoňa V Dolinách, ktorý spievam výlučne pre slovenské publikum. Je to krásna melódia. Poctu Mekymu chystáme v premiére až na prázdninové koncerty. Nenechajte si to ujsť," pozýva držiteľ ceny Thálie Marian Vojtko.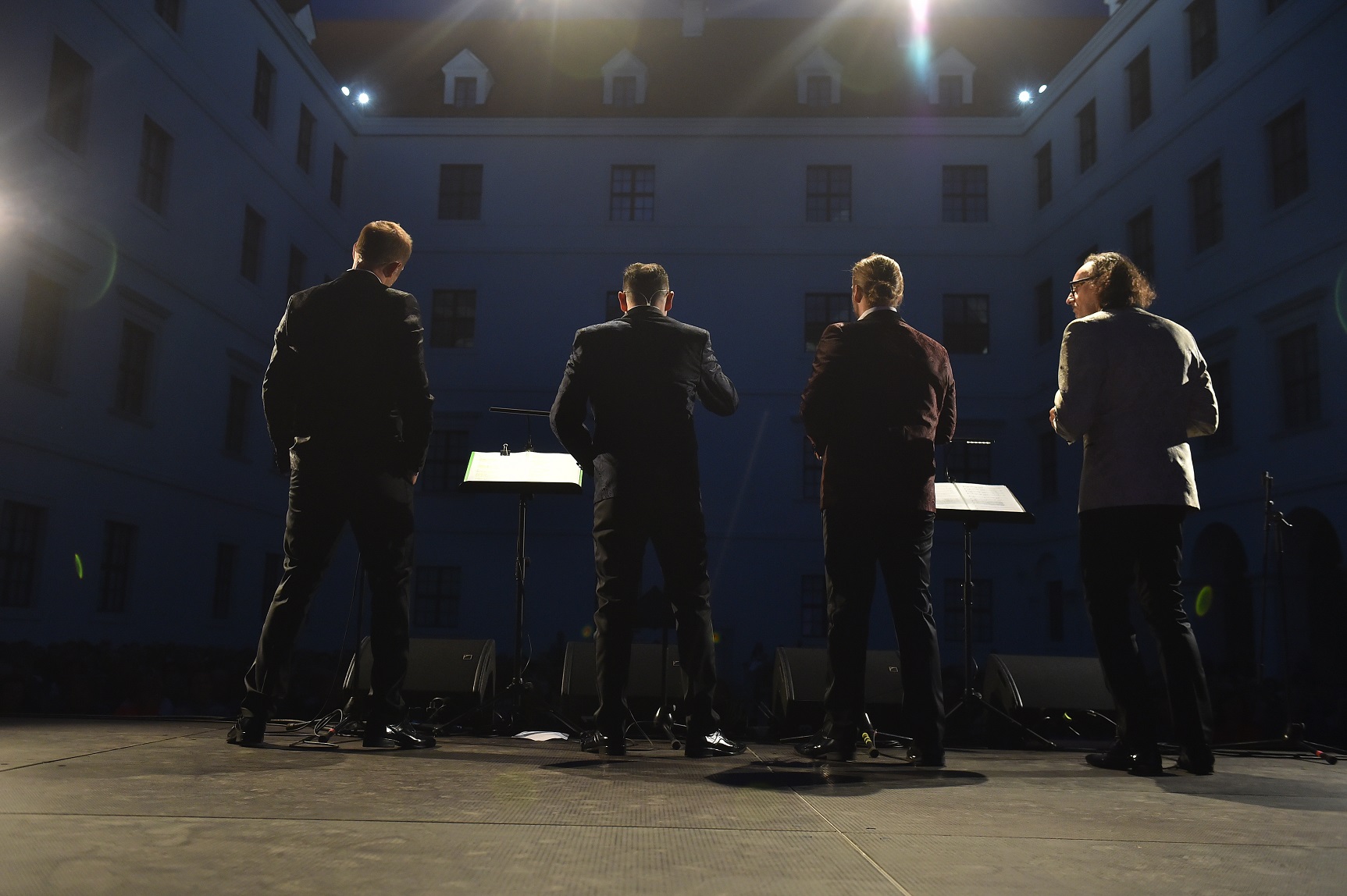 4 Tenoři majú na konte stovky koncertov, dvakrát vypredaný Forum Karlín aj spoluprácu s Českým národným symfonickým orchestrom a dirigentom Marcellom Rotom, ktorý je dvorným dirigentom Andrea Bocelliho. Marian Vojtko, Pavel Vítek, Jan Kříž a Michal Bragagnolo slovenské publikum milujú. Fanúšikovia sa im po prídavku Lady Carneval odmenili niekoľkonásobným standig ovation.
"Koncert bol úžasný, plný skvelej energie a emócií. Už na začiatku koncertu ma nadchla atmosféra, ktorá bola na nádvorí hradu. Hneď po vypočutí prvej skladby si nás 4 Tenoři získali. Obrovská charizma spevákov v súlade s akustikou na nádvorí vo mne zanechali skvelý emočný zážitok. Boli sme na nich po prvýkrát, no určite si to radi zopakujeme," prezradila fanúšička Zuzana Reindlová z Bratislavy.
4 Tenoři na jednom pódiu je zážitok na celý život. Nenechajte si ujsť koncerty pilierov českej muzikálovej scény, na ktorých zažijete hudobné zimomriavky. Na letné koncerty si speváci pripravili prekvapenie v podobe exkluzívnej vstupenky Meet & Greet. Vstupenka v cene 39,90 € zahŕňa prednostný vstup na koncert, garantované sedenie v prvých radoch, podpísané CD a osobné stretnutie so všetkými tenormi v zákulisí. Vstupenky na koncerty sú dostupné v sieti Predpredaj.sk https://predpredaj.zoznam.sk/sk/listky/koncerty-4tenori-2022/ Všetky informácie nájdete aj na webe https://www.4tenori.cz/ a facebooku https://www.facebook.com/4Tenori
Koncerty 4 Tenoři Slovensko 2022
17.7. Banská Štiavnica, amfiteáter
18.7. Kežmarok, Kežmarský hrad
19.7. Nové Zámky, Amfiteáter
20.7. Trenčín, Trenčiansky hrad
Zdroj: NK Factory
Foto: Patrik Ratajský