Standing ovations, krst nového albumu a svetová premiéra dvoch klipov! Tak to vyzeralo na exkluzívnom koncerte orchestra Cigánski Diabli na Bratislavskom hrade. Na vnútornom nádvorí odpálili Diabli dvojhodinovú temperamentnú šou. Nový album KONE im pokrstil maestro Milan Lasica, ktorý si s nimi aj zaspieval. Na hrade mali svetovú premiéru dva nové klipy "Kone" a "Vráť mi sny". Cigánskych Diablov prišli podporiť mnohí známi hostia, dokonca aj premiér Slovenskej Republiky Peter Pellegrini. Vypredané hľadisko sa im odmenilo niekoľkonásobnýmistandig ovations.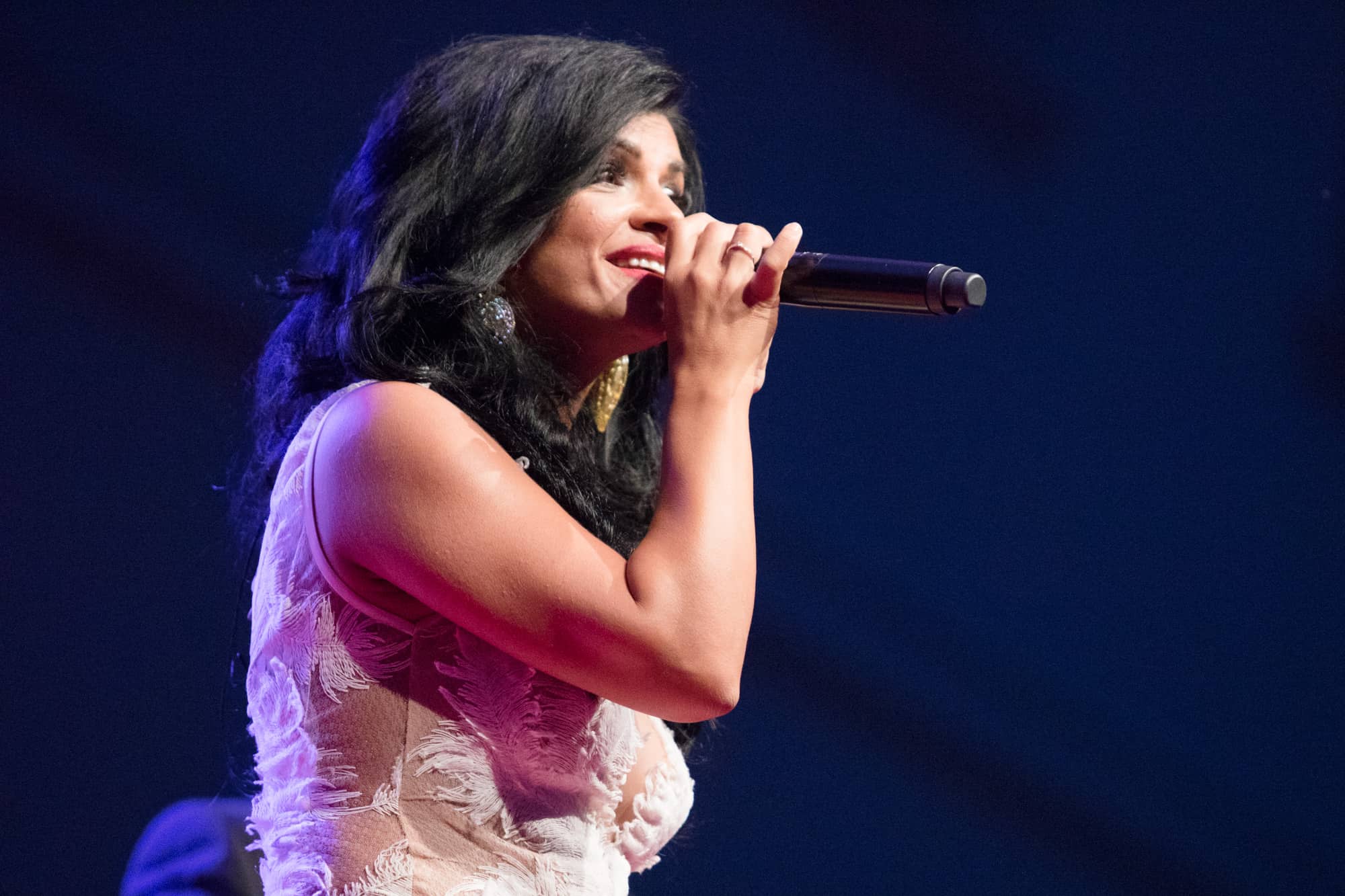 Bombastickú hudobnú šou predviedli svetovo uznávaný cimbalista Ernest Šarközi a jeho manželka, violončelistka a speváčka Silvia Šarköziová, prvé husle zahral Štefan "Picúr" Banyák, viola znela pod rukami Jozefa Farkaša, tóny klarinetu a tarogata do skladieb vniesol Zoltán Grunza a na kontrabase sa predstavil Robert Fehér. Koncertnú zostavu doplnili externí klaviristi Štefan Banyák st. a Štefan Bertok spolu s bubeníkom Tomášom Farkašom. Mohutný hlas v niekoľkých skladbách predviedla aj dcéra Silvie a Ernesta Šarköziovcov – talentovaná Vanessa Šarközi. Koncert odštartovala premiéra dvoch nových klipov "Kone" a "Vráť mi sny".
"Bola to náročná práca, ale aj splnenie mojich snov. Ja mám úžasný zážitok, sedela som na koni, zajazdila som si, dokonca som sa s ním brodila vo vode v Malom Dunaji. Som plná nových skúseností. O námet a réžiu oboch klipov sa postaral Anton Faraonov, kameru, strih a obrazovú postprodukciu má na konte Július Karaffa. Ďakujeme všetkým spolupracovníkom, " tešila sa Silvia Šarközi.
Počas dvojhodinového vystúpenia zazneli nielen osvedčené slovenské, ruské i židovské skladby, ale aj úplné novinky z čerstvého albumu KONE. Za krstného otca si skupina vybrala Milana Lasicu, pretože ako povedal Ernest Šarközi, patrí medzi umelcov, ktorí dokážu zabávať a nikoho neurazia. Maestro Lasica pokrstil nový album KONEpravou slovenskou včelovinou.
"Toto pozvanie ma veľmi príjemne prekvapilo, nečakal som to. Potešilo ma to a rád som to sľúbil. Tomu cédečku prajem, aby si ho čo najviac ľudí kúpilo a aby sa tešili z tejto úžasnej hudby Diablov, ktorí pripomínajú anjelov. Želám cédečku veľa, veľa úspechov u ľudí, pretože tá hudba je určená im," zaželal Milan Lasica.
Novinke zaželali na pódiu úspech aj vydavateľ Rostislav Pavlík a textárka Monika Kozelová.
"Keď ma Cigánski Diabli oslovili, aby som im napísala texty, tak som vôbec neváhala. Jednak sú to moji kamaráti, ktorých mám strašne rada a nesmierne si ich vážim. A okrem toho mám rada muziku, ktorá má názor. Hlavne v nich cítiť srdce. Som strašne hrdá na to, že s nimi môžem spolupracovať a dúfam, že v tej spolupráci budeme pokračovať," neskrývala radosť Monika Kozelová.
Fenomenálnych hudobníkov si prišli vypočuť mnohé známe tváre a dokonca aj premiér Slovenskej Republiky Peter Pellegrini.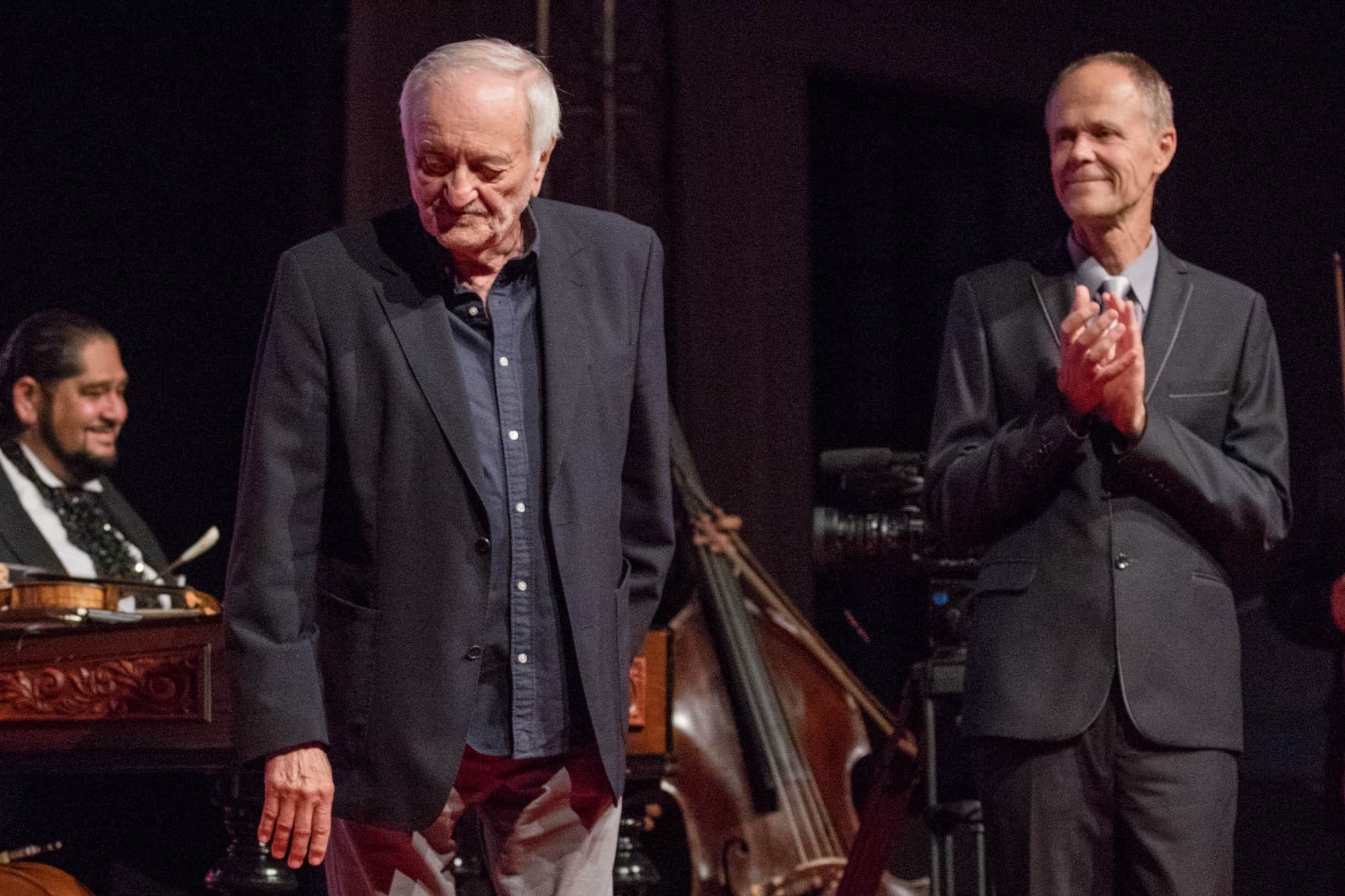 "Milujem tento temperament, mal som problém obsedieť na stoličke. Mám veľmi rád rómsku muziku. Myslím si, že je súčasťou nášho folklóru. Vždy keď počujem túto hudbu, tak mi to ide priamo do krvi. A ja sa rád hýbem, tak si ňu rád aj zatancujem," prezradil premiér Peter Pellegrini.
Cigánski Diabli na záver večera fanúšikom dokonca podpisovali nové CD! Koncertom na Bratislavskom hrade symbolicky odštartovali turné po slovenských mestách, v ktorom budú pokračovať v novembri a decembri.
"Od novembra do januára predstavíme tento program v siedmich mestách po celom Slovensku. Veríme, že sa to fanúšikom bude páčiť rovnako, ako tu na hrade, kde mali ľudia fantastický zážitok," prezradil primáš orchestra Cigánski Diabli Štefan Picúr Banyák.
Vstupenky na turné Cigánski Diabli 2019 sa dajú kúpiť na https://predpredaj.zoznam.sk/sk/listky/vianocne-koncerty-ciganski-diabli-2019/Viac informácií nájdete na http://www.gypsydevils.com/ska na https://www.facebook.com/gypsydevils/
Cigánski Diabli turné KONE 2019
19.11. 2019 Levice – CK Junior
5.12. 2019 Senec – Mestské kultúrne stredisko
7.12. 2019 Piešťany – Dom umenia
17.12. 2019 Nitra – PKO Nitra
18.12. 2019 Martin – Kino Strojár
19.12. 2019 Zvolen – Dom kultúry Podborová
20.12. 2019 Hlohovec – Kino Úsmev
Zdroj: NK Factory
Foto: Cigánski Diabli