"Vždy je krajšie sa spájať než rozdeľovať a hrať, že si tu sám"
V roku 2015 odštartovala Aless svoju hudobnú kariéru sólovým album "17", no prelom nastal až albumom "Druhá šanca", v ktorom sa nielen hudobne, ale aj textovo otvorila svojim fanúšikom. Po filme "Kto je ďalší", kde si zahrala raperka svoj skutočný príbeh šikany rozbehla prípravu na svoj ďalší album, ktorý napokon nevydala, no koncom tohto leta začala nanovo tvoriť a práve dnes ho pomysliteľne pokrstila novým videoklipom a oficiálne sa tak spustil predpredaj "ŽENATOMÁ".
Začiatkom roka po skladbe "Wild", Aless ohlásila prípravu na svoj tohtoročný album. So skladbou "Balance" raperka oznámila rovnomenný názov albumu akým bola aj skladba. No, nakoniec zanikol…
"Album vznikal spontánne začiatkom roka a mal sa volať hlavne "Balance" ako titulná skladba s 12-timi trackmi, ktoré boli žánrovo rozdielne. No, keď som spravila skladbu "ŽENATOMÁ", chytila som iný mood pre môj album a ten skoro sfinalizovaný som "vyhodila". Vedela som, čo chcem svojimi textami povedať ďalej a ten predtým to nespĺňal. Čiže tento album začal vznikať koncom leta a som rada, že sa s ním môžem konečne podeliť aj so svojimi fanúšikmi", vyjadrila sa ku netradičnému vzniku svojho albumu Aless. Samotný album spustil svoj predpredaj vo veľkom štýle, a to videoklipom, kde nie je interpretka sama, ale hosťujú jej na ňom ďalšie dve ženské mená. V strede skladby je však zmienka, ktorá je mierená priamo aj na nich, no celková myšlienka v spojitosti s textom, speváčkami vysiela jeden veľký odkaz, ktorý sa nesie aj celým album.
"Textovo je tam narážka na naše dávno rozdielne názory, ktoré sme mali s Dominikou, či Sharlotou. Preto je tam veta – "ideme si hudbu až tak moc, že ten hejt už zhasína…". Dlho som mala sen spojiť v jednej skladbe viac interpretiek, vždy je krajšie sa spájať než rozdeľovať a hrať že si tu sám. Sharlotu mám neskutočne rada ako človeka, ona nemohla chýbať na mojom albume a Dominiku uznávam ako jednu z našich najlepších speváčok. Som nesmierne šťastná, že sa nám podarilo spojiť v jednej skladbe, pretože hudba by mala spájať a nie rozdeľovať. Verím, že aj tento album prinesie ľuďom to, čo cítim pri ňom ja", hovorí raperka.
Novou skladbou, kde sa Aless spojila s dvoma silnými ženskými hlasmi, chcela poslať hudobný odkaz nielen o tom, že hudba dokáže naozaj spojiť, ale Sharlota a Dominika podčiarkujú ženskú energiu, ktorá by sa nemala prehliadať. "Nie som feministka, ale zastávam myšlienku, že žena by mala mať po svojom boku partnera, ktorý ju podporuje a nie naopak. Preto sa volá aj môj album "ŽENATOMÁ" lebo žena by si mala hlavne hľadať partnera, ktorý pri nej naozaj stojí aj v dobrom, aj v zlom, podporuje ju v jej snoch a cieľoch rovnako ako je to aj naopak. Jednoducho ako som si ja povedala "že na to mám", tak "ŽENATOMÁ" videoklip s Dominikou a Sharlotou hovorí jasne o tom, že žena už nemusí byť len ženou v domácnosti, ak to skutočne nechce, ale môže byť čímkoľvek, kým chce byť a sníva o tom, proste…#ženatomá", uzatvára Aless.
Vizuál skladby vznikol pod dozorom režiséra Martina Mika a jeho tímu z Illuminate Production a vyšiel rovnomenne aj s predpredajom albumu, ktorý celkovo obsahuje 11 trackov. Okrem dvojice spomenutých speváčok sa na CD objavili, spevák Martin Cisár, Patrik Riviera či skupina Moja Reč, ktorá svoj part na skladbe "Nechaj to plávať" odoslala až dva mesiace po stanovenom termíne. "ŽENATOMÁ" tým pádom nie je len rapovým albumom, ale je tam viacero žánrov, na ktorom sa mastrovo podieľal Matej Straka so spomínaným Rivierom a znejú na ňom hudobné producentské mená ako Hoodini, , Grizzly, Apostol, Scandi Beatz, LCS z US, ktorý produkoval Druhú Šancu.
ALBUM "ŽENATOMÁ": www.shop.rukahore.sk/aless
AKTUÁLNY SINGEL: https://www.youtube.com/watch?v=0TsDVRLWROY
FCB FANPAGE: https://www.facebook.com/Aless.Capparelli
IG: https://www.instagram.com/aless_capparelli/
SPOTIFY: https://open.spotify.com/artist/6hZxot7DOPZ7VUfP2SQWpL
ITUNES: https://music.apple.com/sk/artist/aless/285079460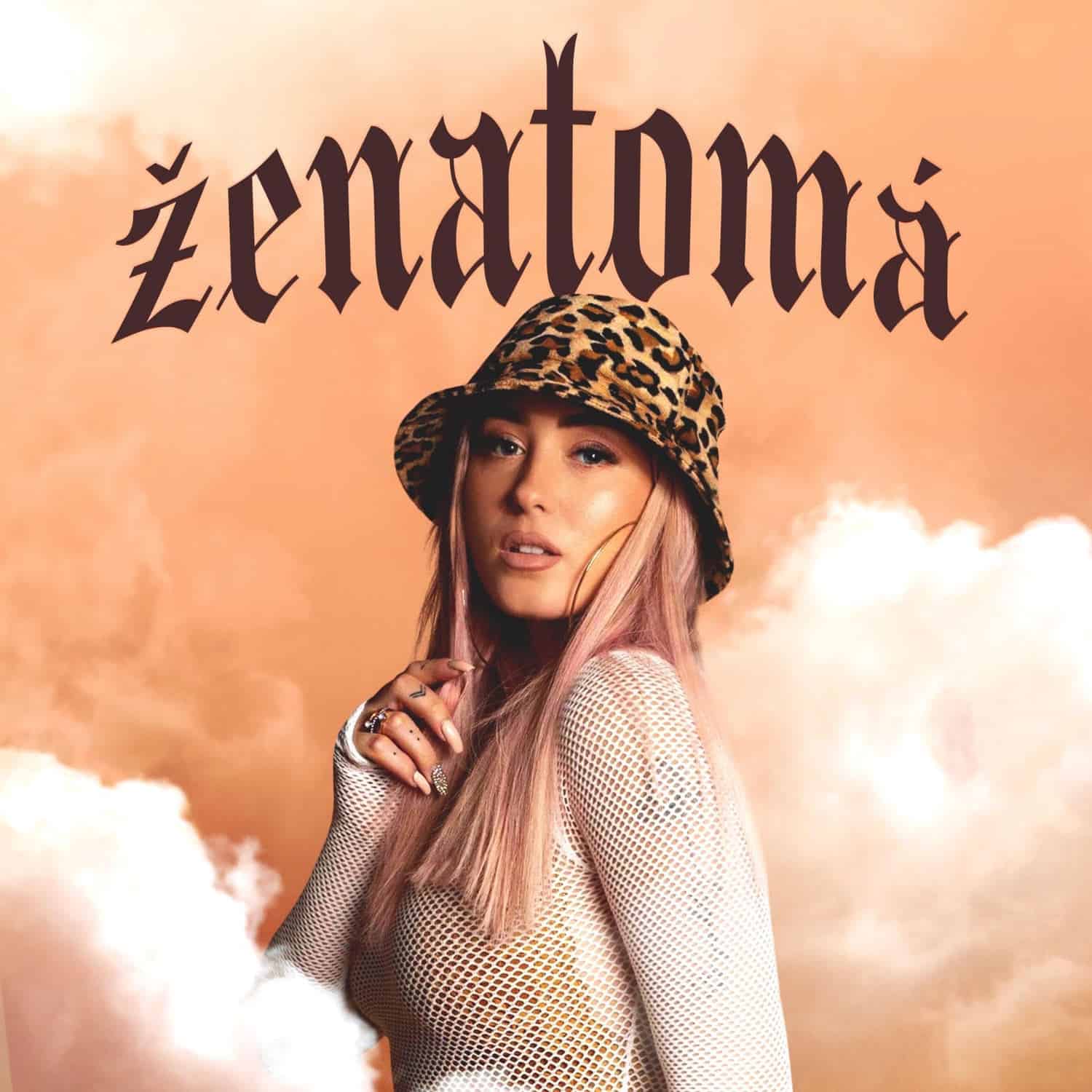 Zdroj: JANA TRELLOVÁ, PR RUKA HORE
Foto: Mafin Laurincová