Bombastická narodeninová párty plná celebrít! Tak vyzerala oslava 20. výročia pánskeho magazínu BREAK v hoteli NH Gate One Bratislava. Zablahoželať oslávencovi prišli Ego, speváčky Dominika Mirgová, Anita Soul, Samo Tomeček, raper Majself, Marcela Laiferová, Karin Majtánová, Marcela Molnárová, Jozef Oklamčák aj slovenské missky. Nechýbali sexi módne prehliadky, sabráž ani casino. Riaditeľka vydavateľstva Zuzana Crocker rozkrájala narodeninovú tortu plnú tituliek magazínu a vylosovala výhercov tomboly!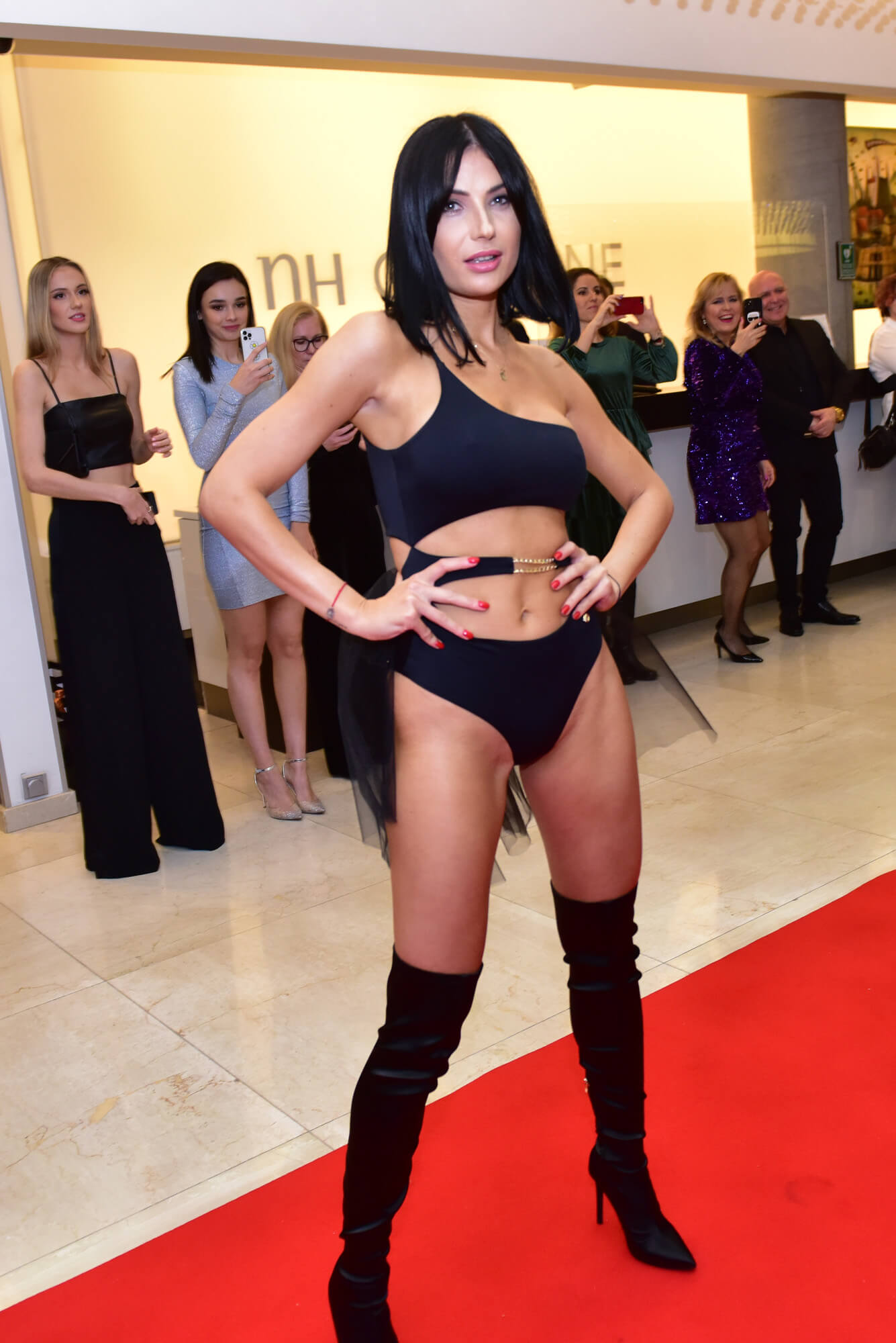 BREAK je najdlhšie pôsobiaci pánsky magazín na Slovensku. Pred 20-timi rokmi vyplnil BREJK dieru na trhu a poskytol mužom to, po čom túžili, čiže sexi ženy, rýchle autá, životný štýl a kuriozity. V roku 2015 prešiel titul výraznou zmenou obsahu, formátu, grafiky i rebrandingu a z časopisu BREJK sa stal magazín BREAK.
"Od roku 2016 patrí BREAK do portfólia nášho vydavateľstva PUBLISHINGHOUSE, ktoré v jeho úspešnom budovaní kontinuálne pokračuje. BREAK dokázal a neustále dokazuje, že má na našom trhu svoje stále miesto, je obľúbený, žiadaný a jedinečný vo svojom segmente. Obsah je kompletne tvorený našou redakciou. Sme teda stopercentný slovenský produkt a nič si neuľahčujeme. Inšpiráciu, samozrejme, čerpáme z celého sveta a za to patrí obrovská vďaka všetkým, ktorí sa na jeho tvorbe za celé tie roky podieľali," poďakovala riaditeľka PUBLISHINGHOUSE Zuzana Crocker.
Narodeninovú párty odštartoval Mario Lopez a jeho temperamentné tanečnice. Akciu moderovala zmyselná Karin Haydu, ktorá zdobila v minulosti titulku magazínu BREAK. Zagratulovať prišli inšpiratívne speváčky Anita Soul a Dominika Mirgová, ktoré tiež patria medzi cover girls BREAK-u. Špeciálny video pozdrav poslala z Prahy Dara Rolins, ktorá figuruje na titulke k 20. výročiu.
"Prajem časopisu, aby mal za sebou stále takých výnimočných ľudí, ako ste vy. Oddaných veci, akčných a skvelých, ktorých som mala možnosť spoznať pri fotení aj na vlastnej koži. Želám BREAK-u veľa čitateľov a všetkých srdečne pozdravujem," odkázala speváčka a cover girl Dara Rolins.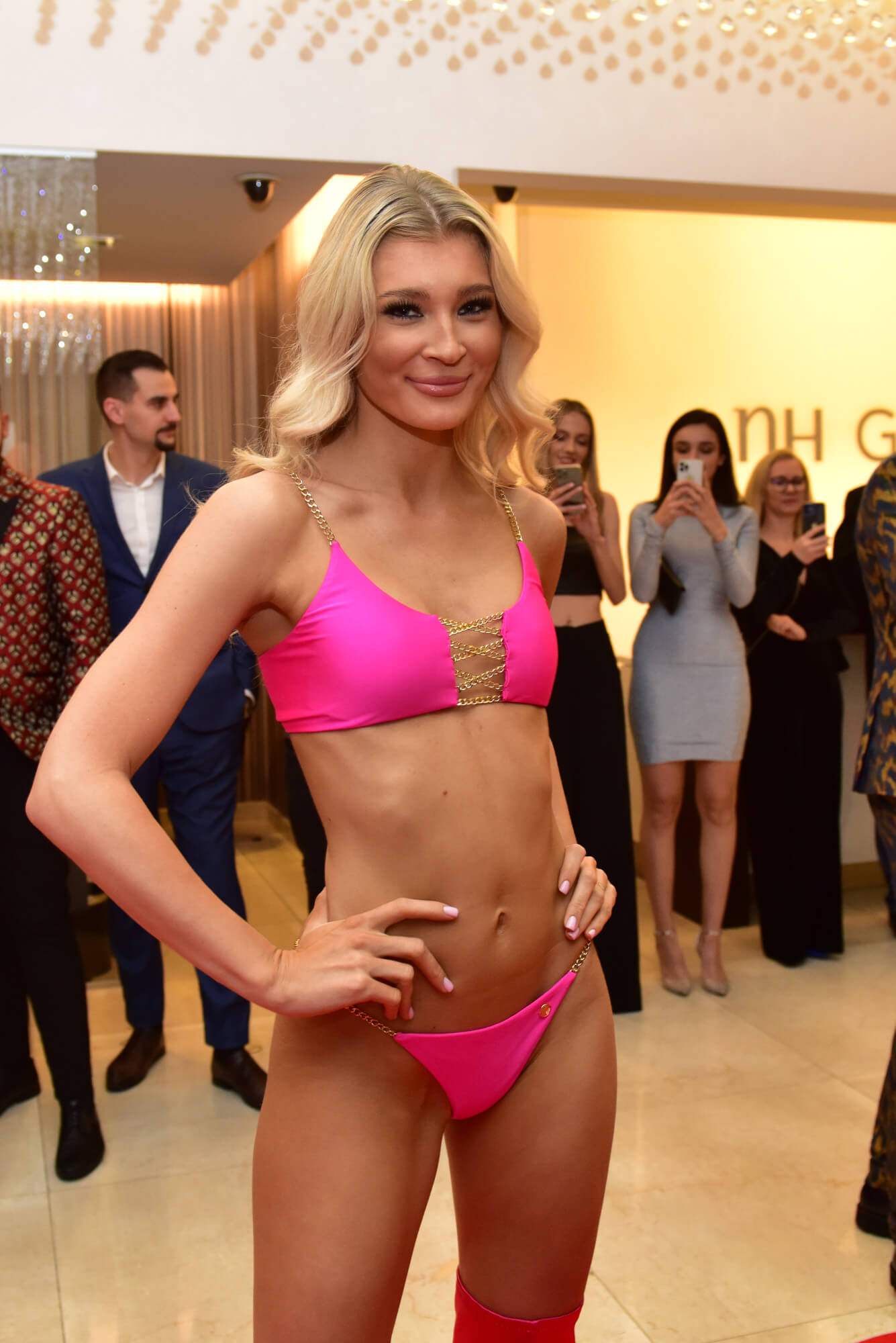 Raper Ego spieval na 15. narodeninách magazínu a aj na 20. výročí odpálil svoj megahit "Žijeme len raz". Na jeho pieseň sa predviedli šarmantní modeli v plavkách Lombardi Fashion House a sexi modelky v bikinách Lemons crochet Factory. Exkluzívny multibrandový obchod PASONI predstavil na fashion show svetové módne značky.
"Časopis som si kupoval ešte za mlada, boli tam vždy krásne ženy. BREAK-u želám, aby aj naďalej tvoril dobré články, aby bol objektívny, uvoľnený a aby robil ľudí šťastnými," zaželal raper Ego.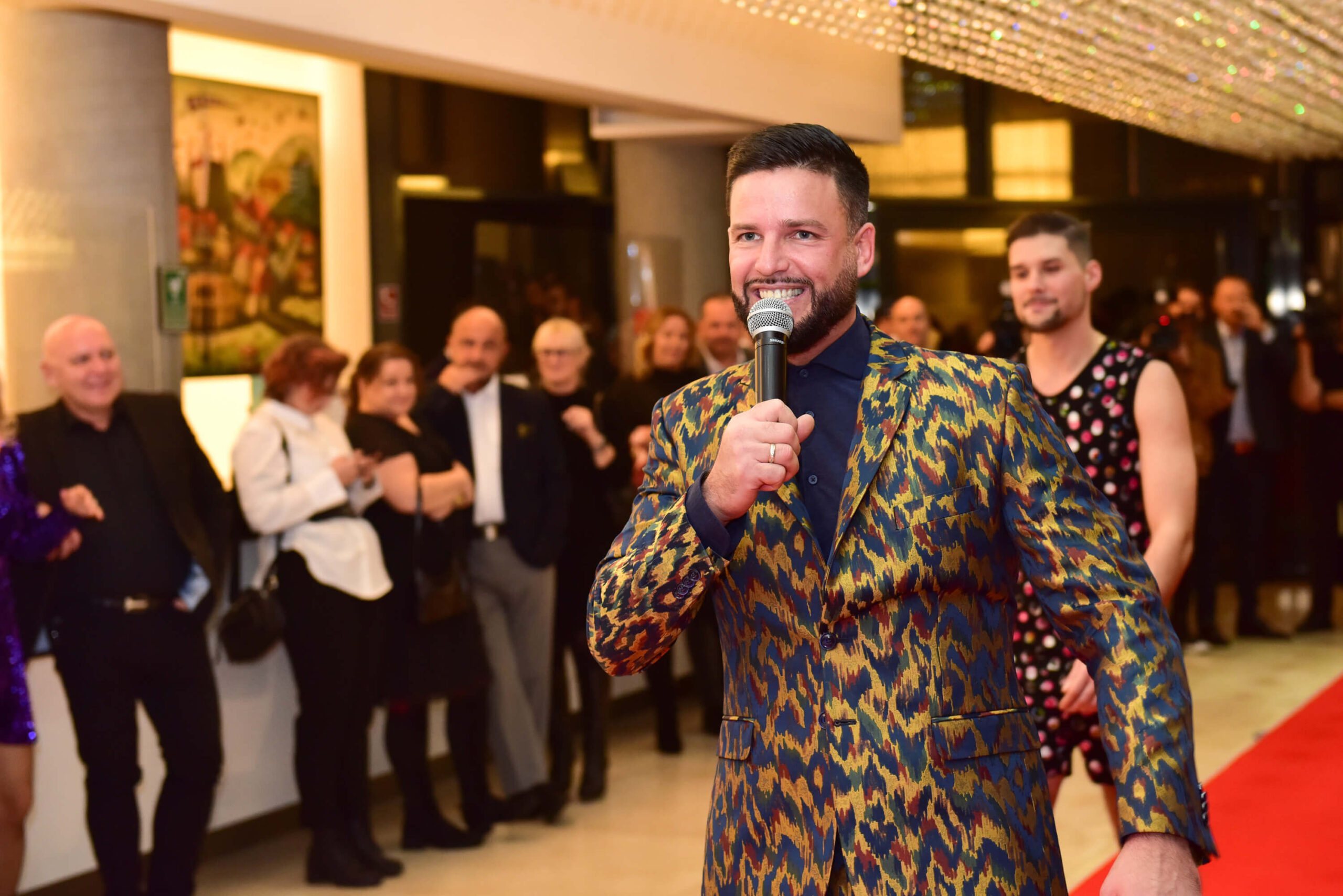 Hostia si pochutili na veľkolepej torte, ktorá pozostávala z tituliek magazínu. Nechýbala ani sabráž – slovenské šampanské odpálil someliér a manažér reštaurácie Šimák Zámok Pezinok, Zdenko Vittek. Šéfka Zuzana Crocker vyhodnotila súťaž fotoautomat a vybrala najkrajšiu titulku magazínu BREAK, nafotenú priamo na párty. Okrem Mária Lopeza roztancoval vydarenú akciu obľúbený Samo Tomeček a jeho Milujem Slovensko Band.
"Ja som dokonca do mesačníka BREAK prispieval, a to ako študovaný muzikológ. Spolupracoval som s hudobnou rubrikou, kde som si napočúval viaceré albumy a potom napísal tie najlepšie recenzie. Magazínu BREAK želám veľa ďalších čitateľov a jeho riaditeľke Zuzane som dnes k výročiu zaspieval skladbu Zuzulienka," prezradil spevák Samo Tomeček.
Do tanca hrala šarmantná DJ Circle. Veľkolepú párty si užili raper Majself s manželkou, Karin Majtánová, Marcela Molnárová, missky Sophia Hrivňáková, Jana Vozárová aj Jozef Oklamčák. Legenda Marcela Laiferová dokonca zaspievala na pódiu svoje šlágre a originálne tak zablahoželala magazínu. Viac na https://break.cas.sk/
Zdroj: PUBLISHING HOUSE
Foto: Maroš Bednár