Režisérka Zuzany Piussi sa pri svojom prvom hranom filme ZOŠALIEŤ obklopila profesionálmi a zároveň objavovala hercov na alternatívnej scéne i nehercov. Aj pri práci u nej platí, že sa chce stretávať s ľuďmi, ktorých má rada. Za kamerou stál špičkový kameraman Martin Štrba (ASK), hlavné postavy stvárnili Inge Hrubaničová, autorka scenára a Vladimír Zboroň. Autorský film je inšpirovaný realitou, skutočnými životnými situáciami, ktoré zachytávajú nádej hlavnej hrdinky v nový začiatok a čierny humor. Snímka vznikla v období náročných protipandemických opatrení v slovensko-českej koprodukcii, do slovenských kín ju prinesie spoločnosť Filmtopia od 6. apríla 2023.
"Bola som desať rokov v Stoke a myslím, že hercov treba viac objavovať. Na Slovensku je veľa dobrých hercov v alternatívnych divadlách, korí nie sú známi, ale sú vynikajúci. Ja sama vychádzam práve z alternatívneho prostredia, takže pre mňa je najdôležitejšie robiť s ľuďmi, ktorých mám rada. Je to o láske, chcem sa s nimi stretávať, chcem s nimi robiť. Ide o to objavovanie. Inge a Vlado sú vynikajúci herci. Robím s tými, ktorým verím a verila som aj tej metóde, pracovali sme aj s improvizáciou. V ničom sa to podobalo Stoke kedysi," povedala filmárka Zuzana Piussi, ktorá roky intenzívne pôsobí v oblasti dokumentu. Snímka mala svetovú premiéru na MFF The Black Nights Tallin v novembri 2022, slovenská premiéra bola 19. marca na Febiofeste 2023.
Pri nakrúcaní filmu Zošalieť sa po prvý raz pracovne stretli Zuzana Piusii a Martin Štrba. "Spolupráca so Zuzanou Piussi vdýchla môjmu filmovému obrazu akúsi nestrojenosť, mimovoľnosť, autenticitu. Scenár Ingrid Hrubaničovej, bolo vďaka tomu, že hrala i hlavnú postavu, možné transformovať do záberov s maximálnou asociatívnou voľnosťou. Špecifický režijný prístup neohraničených hereckých akcii striktnými povelmi AKCIA!-STOP! a ručná kamera, vygenerovali film oscilujúci niekde medzi dokumentom a hraným filmom. Mám radosť, že som mal tú česť byť pri tom," povedal oceňovaný kameraman Martin Štrba.
Spoluprácu si jednoznačne pochvaľovala aj Zuzana Piussi, ktorá okrem iného ocenila, že Martin Štrba prijal aj minimalistické podmienky. "S Martinom sa robilo úplne skvelo, lebo je to človek, ktorý veľmi šetrí čas a čo je na ňom najlepšie, to je jeho práca so svetlom. Aj zo scény, ktoré sme nakrútili o dvanástej napoludnie vie urobiť americkú tmu. Veľmi sme šetrili časom a on dokáže bez svetla pracovať so svetlom. Bol to zážitok, vidieť ho, ako sa on na to všetko pozerá, ako dokáže čarovať s minimalistickými prostriedkami," uzavrela Zuzana Piussi.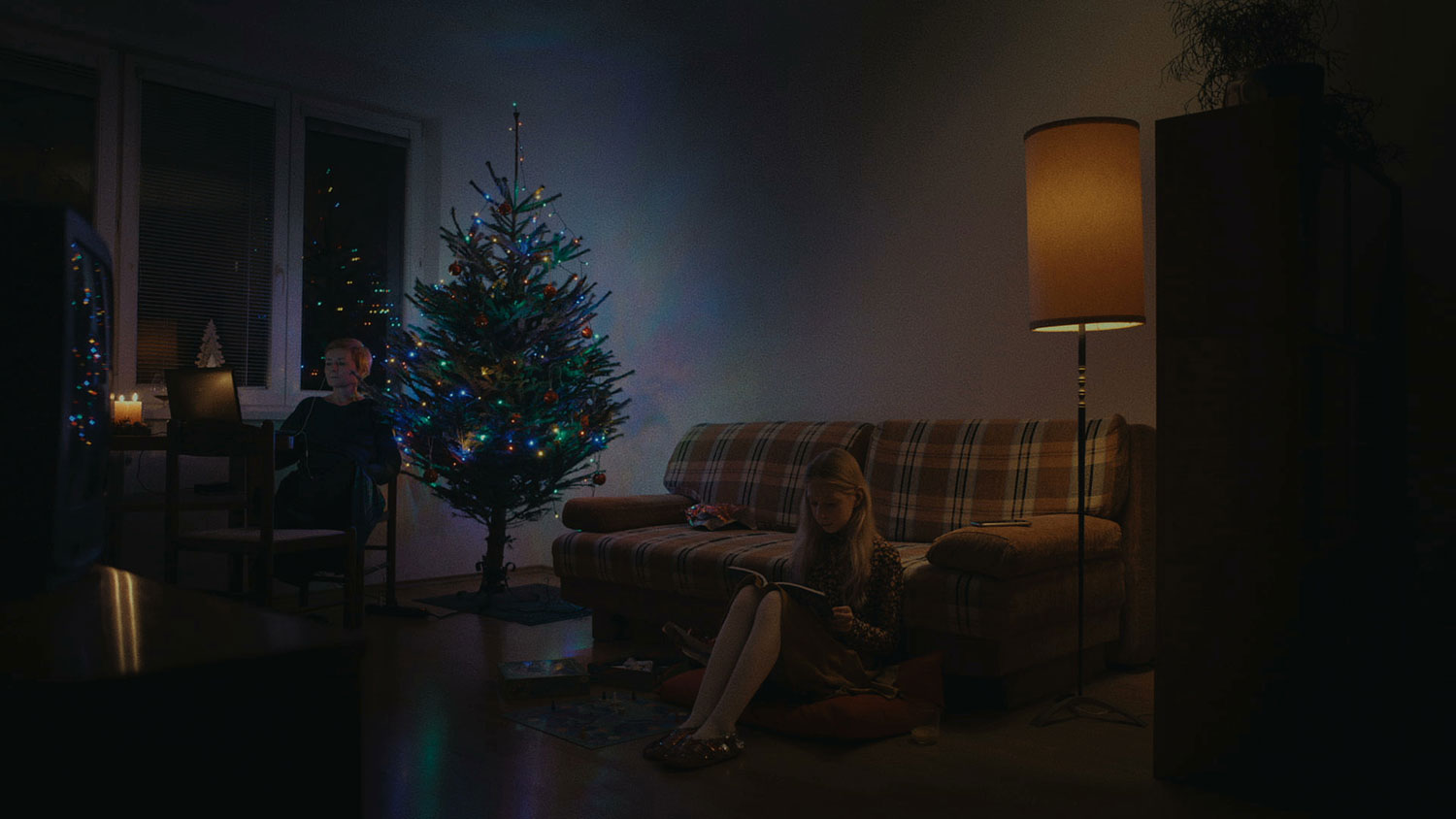 Autorkou scenára je Inge Hrubaničová, so Zuzanou Piussi sa poznajú viac ako 25 rokov, spojilo ich okrem iného spoločné pôsobenie v legendárnej Stoke a dlhoročné priateľstvo. "Scenár vznikal pomaly, Inge napísala rozsiahlejší materiál, z ktorého potom postupnou redukciou so Zuzou dospeli k základnému rámcu. Prešli sme s tým okrem iného aj workshopom v rámci Torino Film Lab, ktorý potvrdil, že príbeh má i medzinárodný potenciál a postupne sa podarilo projekt zrealizovať," spresnil proces tvorby producent Vít Janeček.
Oficiálna anotácia filmu: Idealisticky založená Naďa so svojou dcérou po zložitom porozvodovom období nachádza novú stabilitu. Jej vytúženým prianím je životný pokoj. Podarilo sa jej výhodne kúpiť byt a do jej života sa vracia nádej, ktorú nevyruší ani všadeprítomný COVID. Postupne zistí, že susedské vzťahy v dome majú viac, než výstredný rozmer. Centrom všetkého je Nadina najbližšia susedka, v ktorej živote nie je niečo v poriadku. K nej smeruje aj Nadina empatia v jej prirodzenej snahe pomáhať. Začína u najbližších susedov a končí groteskným obrazom systému, v ktorom prehliadanie problémov patrí k dôležitej výbave na prežitie. Nade nezostáva, než sa vydať na ďalšiu cestu…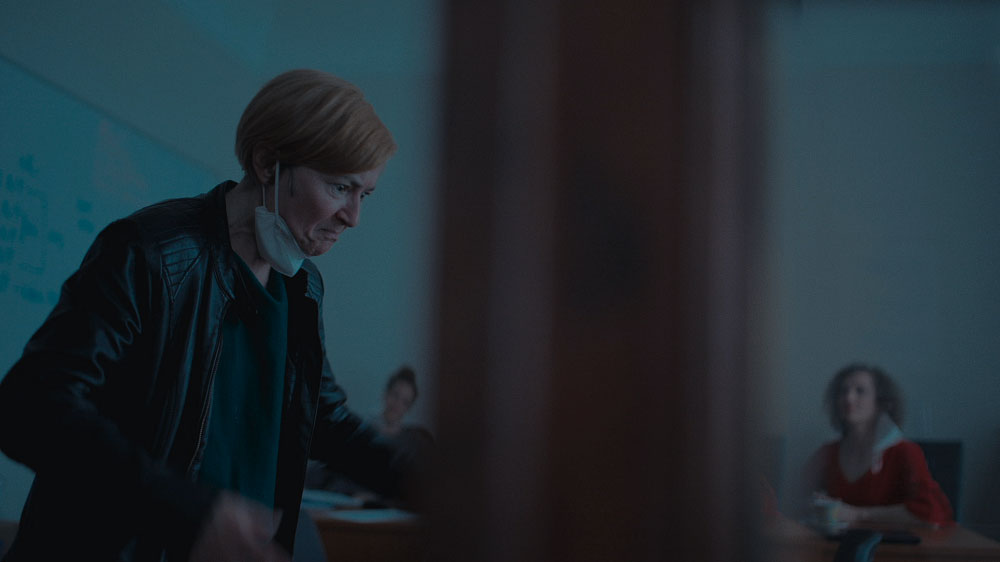 Film ZOŠALIEŤ podporili: Audiovizuálny fond – development, produkcia (SK), Státní fond kinematografie – produkce (CZ), Bratislavský samosprávny kraj – development (SK), Nadácia Magistrátu Bratislavy – produkcia (SK).Bratislavy produkcia (SK)
ZOŠALIEŤ
Zešílet [CZ]
SR / ČR, 2022, 79 min.
Scenár: Ingrid Hrubaničová
Režia: Zuzana Piussi
Kamera: Martin Štrba
Hudba: Lucia Piussi
Zvuk: Jan Richtr
Strih: Vít Janeček
Dramaturgia: Hedvika Hansalová
Producent: Vít Janeček – VIRUSfilm (SK), D1film (CZ),
Koproducent: RUR (CZ)
Podpora: Audiovizuálny fond (SK), Státní fond kinematografie (CZ), Bratislavský samosprávny kraj (SK), Nadácia mesta Bratislavy (SK).
Obsadenie: Ingrid Hrubaničová (Nadia), Vladimír Zboroň (Vlado), Jaroslava Sisáková (Valika), Daniela Gudabová (druhá susedka), Tatiana Marta Rehúšová (dcéra), Ľudmila Lukačíková Kozmenko (susedka Žiačiková), Peter Kalmus (bezdomovec), Peter Bálik (bezdomovec), Róbert Zipser (bezdomovec), Ivan Dianiška (pilot), Ivan Ostrochovský (vydavateĺ), Zvonko Lakčević (priateľ vydavateľa), Jozef Tkáč (otec Nadi), Michal Ďuriš (lékár), Mária Breinerová (opatrovníčka Deáková), Valéria Fürješová (úradníčka Belanová), Lucia Stankovská Fričová (JUDr. Navrátilová), Karolína Poláková (JUDr. Baráthová), Vít Bednárik (vodič), Ondrej Gubač (prvý maklér), Milan Chalmovský (druhý maklér), Petra Fornayová (kupujúcí bytu), Zuzana Kovalčíková (zdravotná sestra), Iveta Baňárová (recepčná) a ďalší
Industry fóra: Torino Film Lab Extended 2019, MIDPOINT special consultation – Gyula Gazdag 2019
Svetová premiéra: The Black Nights IFF Tallin, 19. 11. 2022
Zuzana Piussi svojou tvorbou prináša odvážny a originálny pohľad na javy a dianie v spoločnosti; okrem iných sú to filmy: Nemoc tretej moci (2011), Krehká identita (2012) a filmy z ostatného obdobia: Obliehanie mesta (2019), ktorý na kremnickom prípade tematizuje všeobecné aspekty zápasu komunít s veľkými ťažobnými zámery a Univerzity a sloboda (2019) o patológiách v priestore univerzít v čase masifikácie a komercionalizácie vzdelania, posledné dva vytvorila spolu s Vítom Janečkom. V roku 2019 odpremiérovala film Ukradnutý štát, ktorý sa snaží odkývať mechanizmy, ktoré vytvárajú kauzy a posuny informácií a v roku 2021 dokument Očista o stave justície na Slovensku.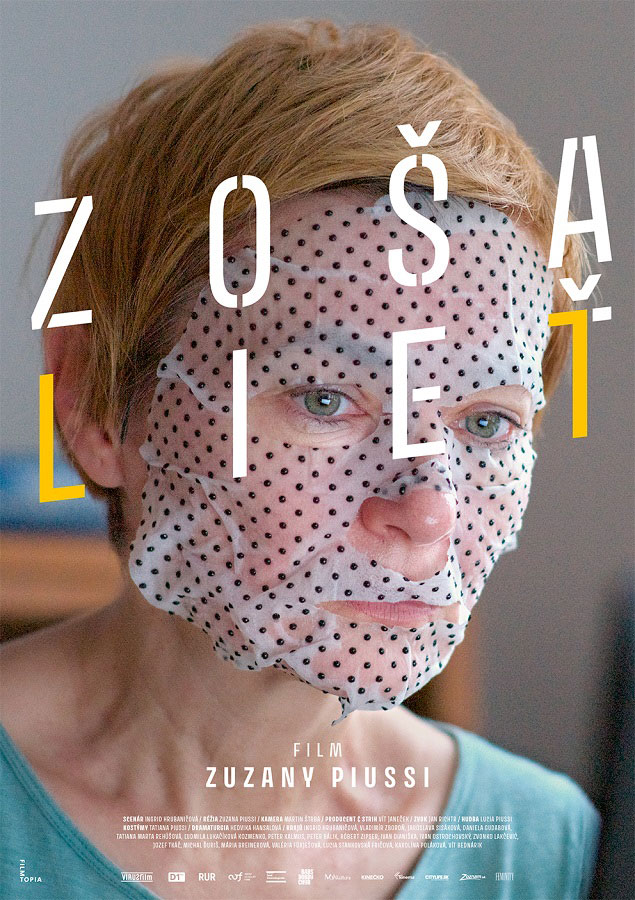 Zdroj: TS