Prestížne britské vydavateľstvo Second Run sa dlhodobo špecializuje na vydávanie oceňovaných filmov z celého sveta a pozoruhodných diel svetových filmárov. Pre našu kinematografiu je zadosťučinením, že v portfóliu má aj významné slovenské diela. V pondelok 14. júna 2021 k nim pribudne aj blu-ray nosič s filmom režiséra Petra Solana Kým sa skončí táto noc (1965). Na svoju dobu novátorská dráma v hlavných úlohách so Stanom Dančiakom a Mariánom Labudom má potenciál osloviť aj dnešných divákov.
Režisér a scenárista Peter Solan patrí k najvýznamnejším tvorcom slovenskej kinematografie. Filmom Boxer a smrť(1962) sa spolupodieľal na tvorivej obrode a modernizácii slovenského filmu v 60. rokoch 20. storočia. Aj v súvislosti s jeho filmami predstavuje toto desaťročie v kontexte československej filmovej kultúry doteraz neprekonaný "zlatý vek" autorskej filmovej tvorby. Práve v tomto období, ktoré sa označuje aj ako československý filmový zázrak, nakrútil Solan aj film Kým sa skončí táto noc, svoje druhé formálne najvýraznejšie dielo.
Snímka odohrávajúca sa počas jednej noci v prepychovom nočnom podniku rozpráva príbeh niekoľkých postáv. Vystupujú v nej dve mladé úradníčky, ktoré po celý rok šetria na niekoľko dní bezstarostného života, dvaja mladí inštalatéri hľadajúci erotické dobrodružstvo, ale aj stavebný majster, ktorý spreneveril výplaty celej partie, tiež neuznaný vynálezca i bývalý major britskej armády, ktorého politické príkoria povojnových čias priviedli k alkoholizmu. Solanova psychologická sonda, ktorá preniká do vnútra postáv a odkrýva ich tajomstvá a skryté túžby, formálne i obsahovo vybočovala z vtedajšej československej tvorby.
"Nebol tam typický hrdina, nesledovala sa tam cesta k svetlému zajtrajšku a film sa vymykal spôsobu, akým sa zobrazovala realita v bežnom slovenskom hranom filme 50. rokov," hovorí filmový historik Martin Kaňuch zo Slovenského filmového ústavu (SFÚ) v dokumentárnom filme, ktorý je súčasťou blu-ray vydania. "Mnohí z tých, ktorí posudzovali prvý Vichtov absolventský scenár, boli prekvapení, ako ďaleko došiel v zachytení autenticity, civilizmu, všednosti a každodennosti, to proste socialistická kinematografia dovtedy nezobrazovala. Nemala to vo svojej ideovej náplni." Riaditeľ Národného kinematografického centra SFÚ Rastislav Steranka ho v rozhovore dopĺňa, že v záujme byť čo najautentickejší a zachovať istú úroveň improvizácie, bol film "svojím spôsobom aj experimentálny a novátorský na danú dobu. Nebol to síce experiment typu Slnko v sieti Štefana Uhra, ale bol to film, ktorý sa nakrúcal kontaktným zvukom, čo bolo ďalšie prvenstvo Petra Solana."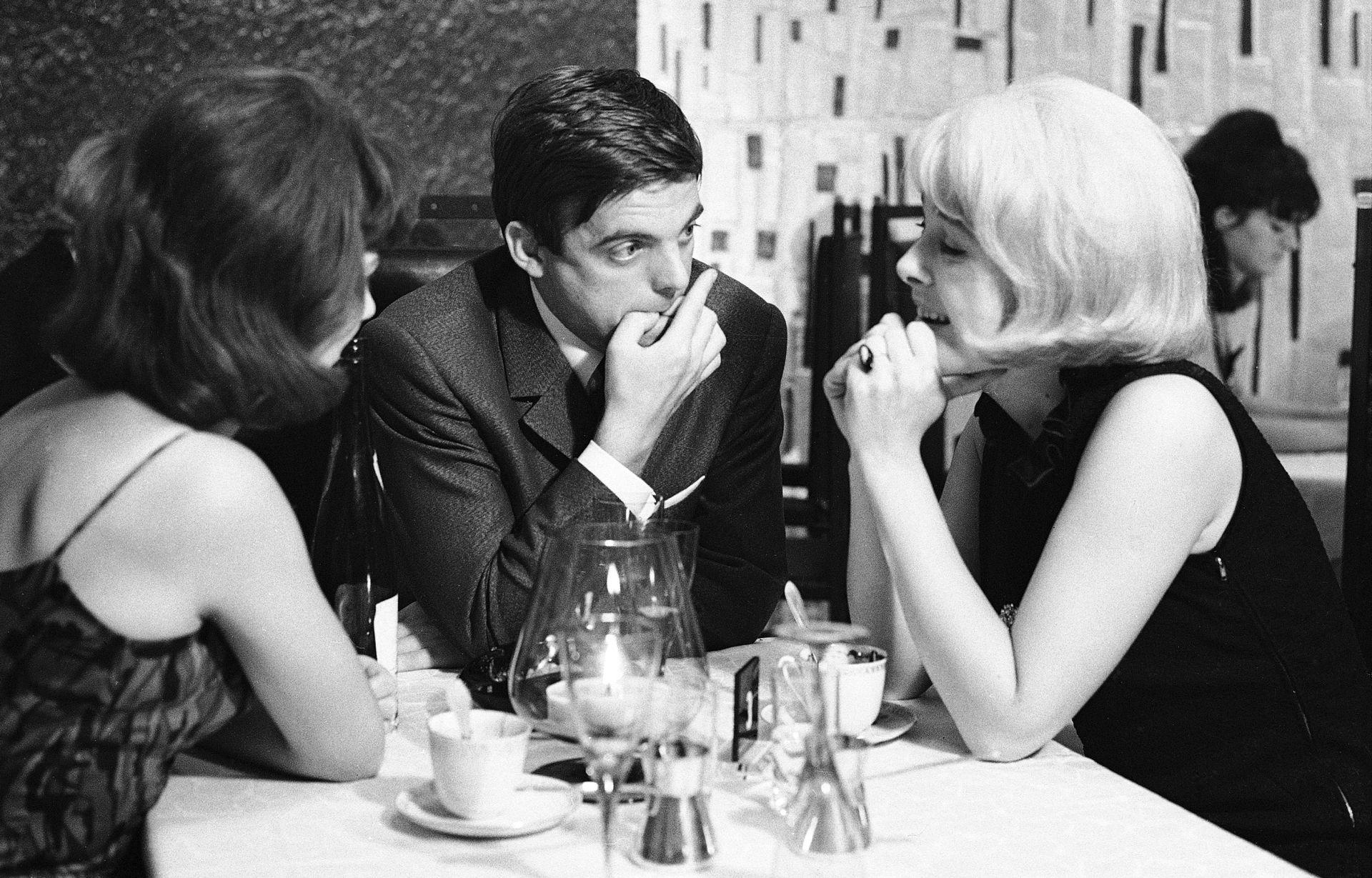 Súčasťou blu-ray nosiča sú aj špeciálne bonusy. Spomínaný dokumentárny film Rozhovor o Petrovi Solanovi a filme Kým sa skončí táto noc (2020) v réžii Mariána Brázdu, v ktorom o režisérových začiatkoch, situácii v Československu, filme Kým sa skončí táto noc i o ďalšej Solanovej tvorbe a jej postavení v kontexte slovenskej kinematografie hovoria filmový historik Martin Kaňuch a riaditeľ NKC SFÚ Rastislav Steranka. Nosič obsahuje aj booklet s rozsiahlym textom britského filmového publicistu, kritika a historika Petra Hamesa, ktorý sa dlhodobo venuje stredoeurópskej a východoeurópskej kinematografii a v SFÚ vydal reprezentatívnu publikáciu Best of Slovak film 1921 – 1991. Obraz o Solanovej tvorbe dokreslia aj dva krátke filmy zo 60. rokov, reflektujúce prostredie a miesto, kde sa film Kým sa skončí táto noc odohráva, a to Akcia BL (1959) a Vysoké Tatry (1966).
Britské vydavateľstvo Second Run zamerané na medzinárodný trh vydáva blu-ray nosič so Solanovým filmom ako siedmy slovenský titul licencovaný Slovenským filmovým ústavom. V minulosti na DVD nosiči vyšli filmy Slnko v sieti(1962) Štefana Uhra, Vtáčkovia, siroty a blázni (1969) Juraja Jakubiska, Obrazy starého sveta (1972) Dušana Hanáka a Drak sa vracia (1967) Eduarda Grečnera. Na blu-ray nosiči vyšli filmy Panna zázračnica (1966) Štefana Uhra a Neha (1991) Martina Šulíka.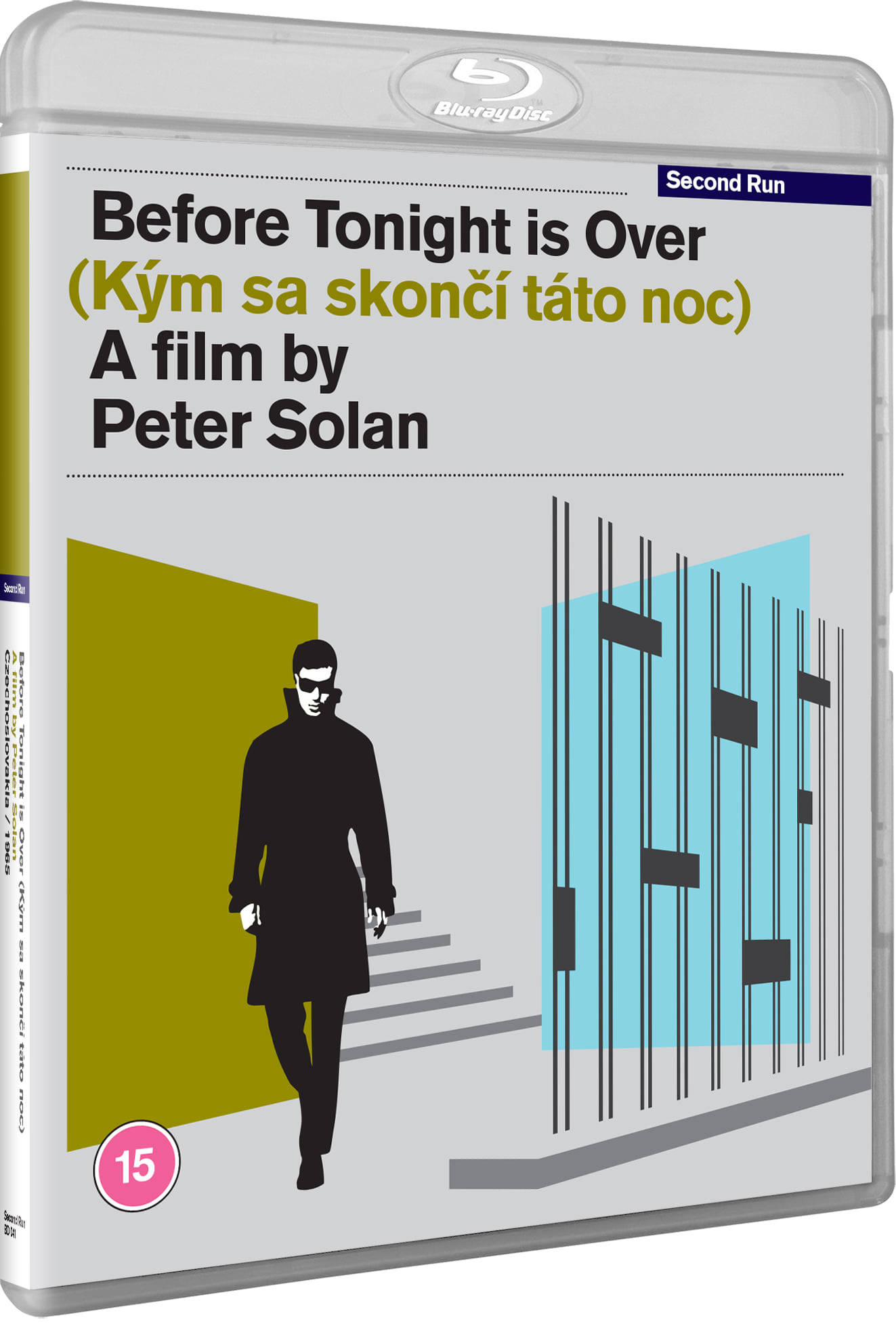 Viac informácií o vydaní blu-ray nosiča Kým sa skončí táto noc:
http://www.aic.sk/aic/sk/v-zahranici/second-run-kym-sa-skonci-tato-noc.html
Informácie o blu-ray nosiči Kým sa skončí táto noc (Before Tonight is Over) na stránke Second Run:
https://www.secondrundvd.com/release_before.html
Viac informácií o filme Kým sa skončí táto noc:
http://www.skcinema.sk/arl-sfu/sk/detail-sfu_un_cat.0-000113-Kym-sa-skonci-tato-noc-hrany-film/
Zdroj: TS