Mladý rapper a talentovaný producent s kořeny v HC scéně Totally Nothin o sobě po podzimním vydání EP Koruna z trní opět dává pořádně hlasitě vědět! Během posledních týdnů vypustil hned dva klipy Pompeje (feat. Dorian, Skelly) a Mami, podívej (feat. Vercetti), které shodně atakují hranici 100 000 zhlédnutí na YouTube. Jihočeský rodák s potenciálem stát se mluvčím části své generace si kromě toho také zahostoval v nové písni a klipu fiedlerski bugs bunny, kde se podělil o vokály s Marcellem. Nyní Totallymu vychází jeho třetí EP s řadou zajímavých a na scéně zavedených hostů, které předznamenaly výše zmíněné klipy, z nichž druhý jmenovaný je klipem a singlem titulním.
"EP Mami, podívej se odlišuje od veškeré dosavadní tvorby pravděpodobně větší vyzrálostí Cítím z toho částečné srovnání s mými mentálními poruchami a závislostmi. Dlouho jsem tohle vše popíral. Je tam znát moje určité odloučení od té hodně 'stoka' subkultury, jestli se chápem. Protože msg každého druhého tracku je, že chci pořád víc, a nikdy nezastavovat i přes tyhle issues. Kromě obsahové části jsem se na tomhle projektu dost posunul po zvukové stránce a troufnu si říct i po technické, hlavně co se týče flow, bars a stylu, kterým jsem vše nahrával," komentuje svou novinku Totally, který nedávno na Instagramu překonal hranici 10 000 followerů.
Novinka zaujme i skutečností, že v porovnání s předchozím EP Koruna z trní zde najdeme mnohem více featů, včetně řady zavedených a scénou vysoce ceněných jmen jako Dorian, Grey256, Vercetti, Skelly, semspoko nebo Forest Blunt. Jak ale Totally upozorňuje, je pro něj Mami, podívej i přes množství hostů paradoxně signifikantnější a osobnější: "Vzniklo to tak nějak přirozeně. Interpreti, které jsem vzal na featy, se ztotožnili se stejnou situací, co v tracku popisuju, případně jsme track udělali spolu na místě. Věděl jsem, že kluci mají k určitým tématům taky co říct."
O charakteru nahrávky ostatně vypovídají i první dva videoklipy, tedy v úvodu zmíněné Pompeje a titulní Mami, podívej, které sám Totally charakterizuje takto: "Pompeje vnímám jako takové pozitivnější navození celkové atmosféry EP, aby hned od začátku bylo jasné, že jsem se posunul a hodlám zářit jako star i skrz všechnu možnou nepřízeň. Mami, podívej je obraz doby. Obraz naší generace."
Zapomínat ale nemůžeme ani na Totallyho spolupráci s fiedlerski a Marcellem na tracku a klipu bugs bunny, díky níž nadaný mladík vstupuje do o něco popovějších vod a sympaticky stírá hranice mezi žánry. "Byla to pro mě hodně příjemná zkušenost. Jsem rád, že jsem se mohl podílet na tracku s tak talentovanými lidmi. Přesně v tyhle momenty, kdy se potkávají dva světy, se boří veškeré krabice a stěny mezi subkulturami, a tak by to přesně mělo být," uzavírá Totally, který rozhodně s novinkami vydáním EP nekončí. Naopak… Pro aktuální info sledujte jeho sociální sítě…
Totally Nothin EP Mami, podívej: https://lnk.to/TotallyNothinMamiPodivejPR
Totally Nothin Instagram: https://www.instagram.com/totally_nothin/
Totally Nothin YouTube: https://www.youtube.com/channel/UCMbsEBylu3Cthux-mNu4EEg
Totally Nothin Facebook: https://www.facebook.com/totallynothin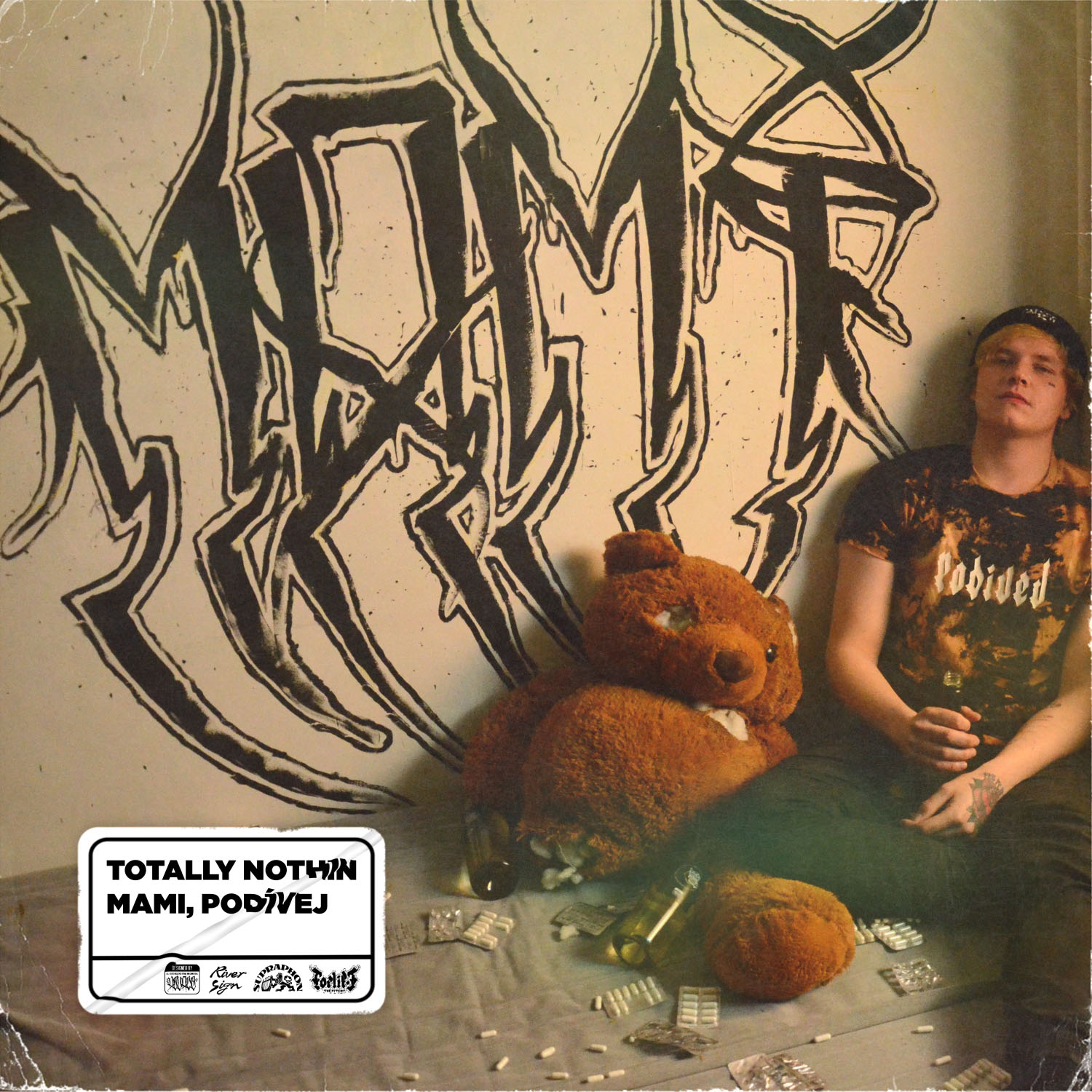 Zdroj: SUPRAPHON a.s.