Spevák a herec pôsobiaci v Mestskom divadle Trenčín predstavuje pod umeleckým menom Simon Hurton svoj debutový singel Glued To You. Skladba prináša manifestáciu sebaprijatia a vnútorného oslobodenia ľudskej sexuality, ktorá je vo videoklipe uchopená v symbolike žien natretých bielou farbou zobrazujúcej oslobodenie vášne.
Základ singla vznikol už pred piatimi rokmi, no samotná skladba s textom sa zrodila len nedávno za klavírom v priebehu dvoch dní. Melódia linky spevu sa zhmotnila z konkrétnej emócie Simona Hurtona, ktorá vychádzala z dôvernejších rozhovorov s priateľmi o vnímaní svojej sexuality v partnerstve. "Väčšina v sebe potláčala vnútornú vášeň, ktorú považovali za nesprávne a neslušné správanie. Stretlo sa to aj s mojou vlastnou skúsenosťou," prezrádza Simon Hurton dôvod pretavenia pocitov do skladby vnútorného oslobodenia prirodzenej sexuality ľudí.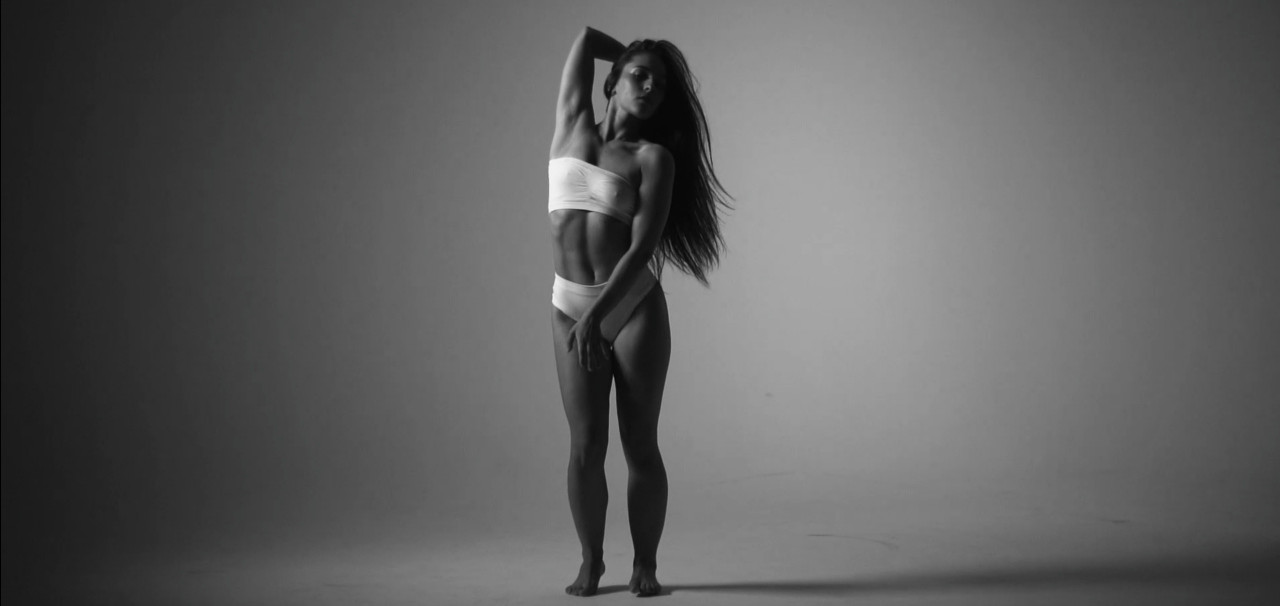 Aj po piatich rokoch je téma v kruhoch speváka aktuálna a v značnej miere pretrváva aj napriek malým pokrokom. "Rozhodol som sa preto túto skladbu z môjho repertoára pripravovaných piesní vydať ako prvý singel. Skladba zahŕňa rovnako aj tému mužskej zraniteľnosti závislej od ženského pôvabu, ktorý nás dokáže doslova prilepiť, čo prezrádza samotný názov," ozrejmuje Simon Hurton myšlienku skladby spievanej v anglickom jazyku, ktorý ponúka väčšiu slobodu pri jeho tvorbe a prirodzenejšie znenie v danom hudobnom žánri.
Skladba Glued To You je zvukovo posunutá medzi rámec moderného popového zvuku a vintage znejúcimi živými nástrojmi, ako napríklad kombinácia programovaných bicích so živým nízko ladeným snareom. "Na skladbe som chcel zanechať svoj rukopis, ale Simon ma poprosil o sláčikové nástroje, ktoré používam málo, a tým skladbu posunul do polohy, ktorá trochu vyčnieva z mojich zabehnutých koľají," hovorí hudobník a producent Adrián Líška a ďalej pokračuje: "So Simonom sa mi na skladbe spolupracovalo skvele. Do budúcnosti má určite čo povedať a svojim prejavom, z ktorého je cítiť divadelné pozadie kombinované s popovým cítením určite vyčnieva a je jedinečný."
Nahrávanie singla prebiehalo v SMT Studiu v Bernolákove. Hudobnú produkciu a mix mal na starosti producent Adrián Líška, ktorý pracoval aj na najnovšom albume Emmy Drobnej. Master sformoval do konečného znenia Miroslav Chyška.
Vášeň postupne sa odkrývajúca zo závoja nedotknuteľných predstáv je umocnená vo videoklipe, ktorý sa nakrúcal v bratislavskom Jumpcat štúdiu. To poskytlo ideálny priestor pre zábery z neobvyklých uhlov a prácu s farbami na telo. V ústrednej postave tanečnice sa pohybom vyjadruje boj vnútornej túžby a odriekania. Tento motív neskôr prinášajú aj štyri alegorické postavy, ktoré hlavnú hrdinku očisťujú od predsudkov nanášaním bielej farby, až kým neprevezme ich cítenie a príjme svoje vnútorné túženie.
Režijne videoklip pojal Juraj Zmatek v spolupráci s Tomášom Tretiníkom. V hlavnej úlohe spevákovej múzy sa predstavila talentovaná tanečnica Martina Slamková. Herecké obsadenie uzatvárajú štyri ženské alegorické postavy stelesňujúce vášeň, ktoré stvárnili Katarína Macková, Radka Mesíčková, Diana Minarovičová a Klára Mockovčiaková.
"Všetky dievčatá boli napriek ťažším podmienkam absolútne profesionálne. Bez akéhokoľvek sťažovania vydržali počas nakrúcania 5 hodín stáť, aby sa z nich nezošúchala telová farba," približuje atmosféru z nakrúcania Simon Hurton. O všetky masky sa starala profesionálna umelecká maskérka Ria Pontikis, ktorá pracovala aj na filmoch Trhlina či Únos.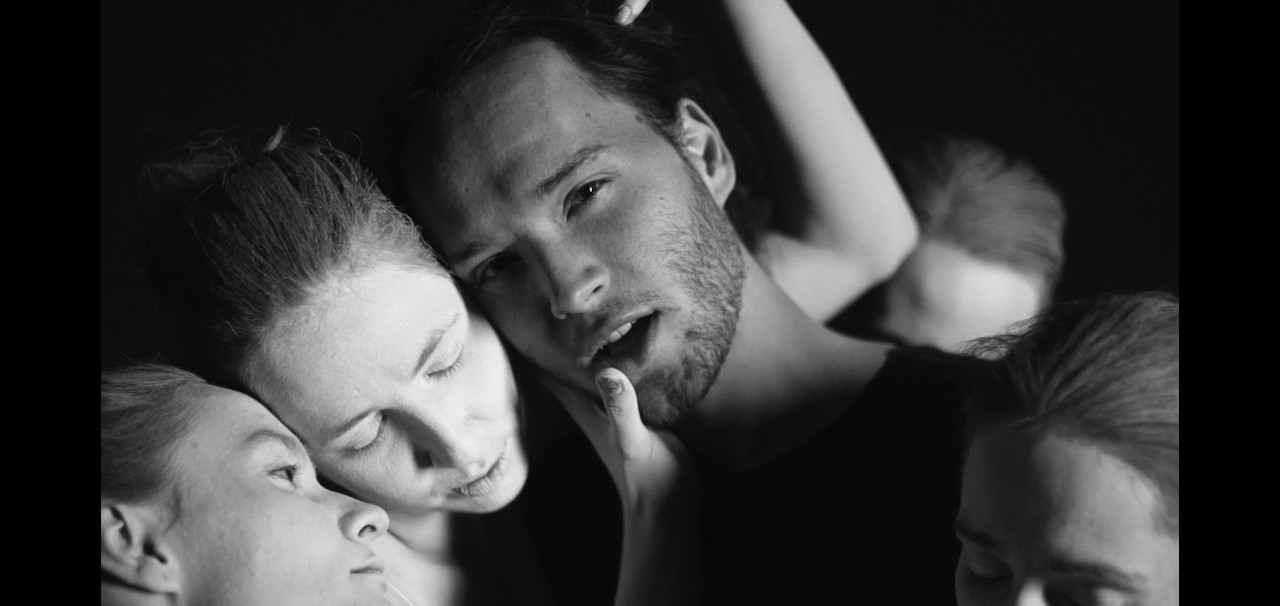 Ako aktívny herec sa Simon pri svojej práci stretol s rôznymi režisérmi a zvyčajne trvá niekoľko dní, kým sa s režisérom dostane do bodu, keď sa s dôverou odovzdá jeho kritickému názoru a vízii. Pri práci s Jurajom Zmatekom sa to podarilo od prvého stretnutia a ich nápady navzájom vytvorili koncept, ktorého hlavnými znakmi bola umeleckosť obrazov a eliminácia oplzlosti. "Natáčanie bolo príjemné a najmä prirodzené. Som naozaj vďačný za celý ansámbel, ktorý túto moju prvotinu spolu so mnou vytvoril a venoval tomu svoju energiu a chuť. Ešte aj mačka, ktorá účinkuje v klipe, bola jednoznačný profík a nerozladil ju ani menší časový sklz," s úsmevom dodáva interpret.
Prvotná idea na námet videoklipu prišla od Simona a spolu s režisérom sa snažili vyjadriť obraz v jednoduchosti, no vizuálne zaujímavo. "Osobne mám rád jednoduchosť, či v umení, alebo celkovo v živote. Simon je profík a myslím, že jeho hudba má veľmi peknú budúcnosť," hovorí Juraj Zmatek.
V najbližších dňoch sa bude Simon Hurton venovať nahrávaniu druhého singla, v ktorom sa môžeme tešiť na lyrický prejav a špecifickú farbu speváka. V priebehu roka 2022 by sme tak mohli očakávať minimálne aj debutové EP. V minulosti sme mohli interpreta vidieť v medzinárodnom zoskupení BL-Gospel, s ktorým vydali album Sound of Joy.
Zdroj: TS