Aktuálna držiteľka titulu Československá SuperStar Tereza Mašková predstavuje svoj druhý tohtoročný singel. Jej novinka O nás dvou vám po vypočutí bude znieť v hlave ešte poriadne dlho. Niet divu – singel totiž pre Terezu zložila a nahrala úspešná skupina No Name, ktorá má "na svedomí" nejeden hit…
Tereza Mašková: "Chcelo sa mi plakať aj sa smiať – tá pieseň presne vystihovala to, čo som vtedy prežívala!"
"Jedného dňa ma navštívili počas skúšok v divadle Igor Timko a Zoli Sallai z No Name s tým, že napísali novú pesničku, a boli by radi, keby som ju naspievala ja. Hneď mi ju pustili, ja som ju okamžite prijala a spolupráca bola na svete – celé sa to udialo neskutočne rýchlo,"opisuje Tereza Mašková zrod svojho najnovšieho singla, ktorý je dielom dvoch členov úspešnej slovenskej skupiny No Name. "Keď mi ju pustili, nevedela som, čo povedať… Chcelo sa mi plakať aj sa smiať, pretože tá pieseň presne vystihovala to, čo som vtedy prežívala – strach z lásky, zmätenosť a zamilovanosť," dodáva Tereza o chytľavej balade, ktorú jej No Name predstavili už aj s textom z pera herečky Jany Kolesárovej.

Igor Timko: "Terezka skladbu nielen naspievala – ona jej vdýchla život"
"Terezke sme to dopoludnia pustili a v ten istý deň to naspievala s takou ľahkosťou a gráciou, že sa nebavíme o naspievaní songu, ale o vdýchnutí života pesničke "O nás dvou"…." hodnotí vydarený a rýchly proces spolupráce i Terezinu interpretáciu pesničky frontman skupiny No Name Igor Timko. Zároveň prezrádza, že v ten istý deň, kedy Tereza počula v divadle skladbu prvýkrát, sa spoločne vybrali do štúdia a naspievali prvé demo singla. "Každé slovo nabralo silu, významy začali do seba zapadať. Tereza je veľká speváčka, ktorá má dar, hlasom zhmotňovať emócie a vytvárať príbehy," dodáva.
Onedlho na to pricestovali Igor aj Zoli do Terezinho domovského nahrávacieho štúdia Creative Music House v Bratislave, aby skladbu dokončili. Na finálnej podobe a produkcii piesne spolupracovali s Tereziným manažérom, hudobným producentom Oliverom Žilákom. "Som veľmi rada, že som mala možnosť spoznať Igora a Zoliho," hovorí s úctou Tereza na margo spolupráce s dnes už legendárnymi No Name. "To, že sú skvelí muzikanti všetci vieme, ale predovšetkým sú to veľmi srdeční a dobrí ľudia. Vážim si ich ako muzikantov a najmä ako ľudí," odkazuje Tereza.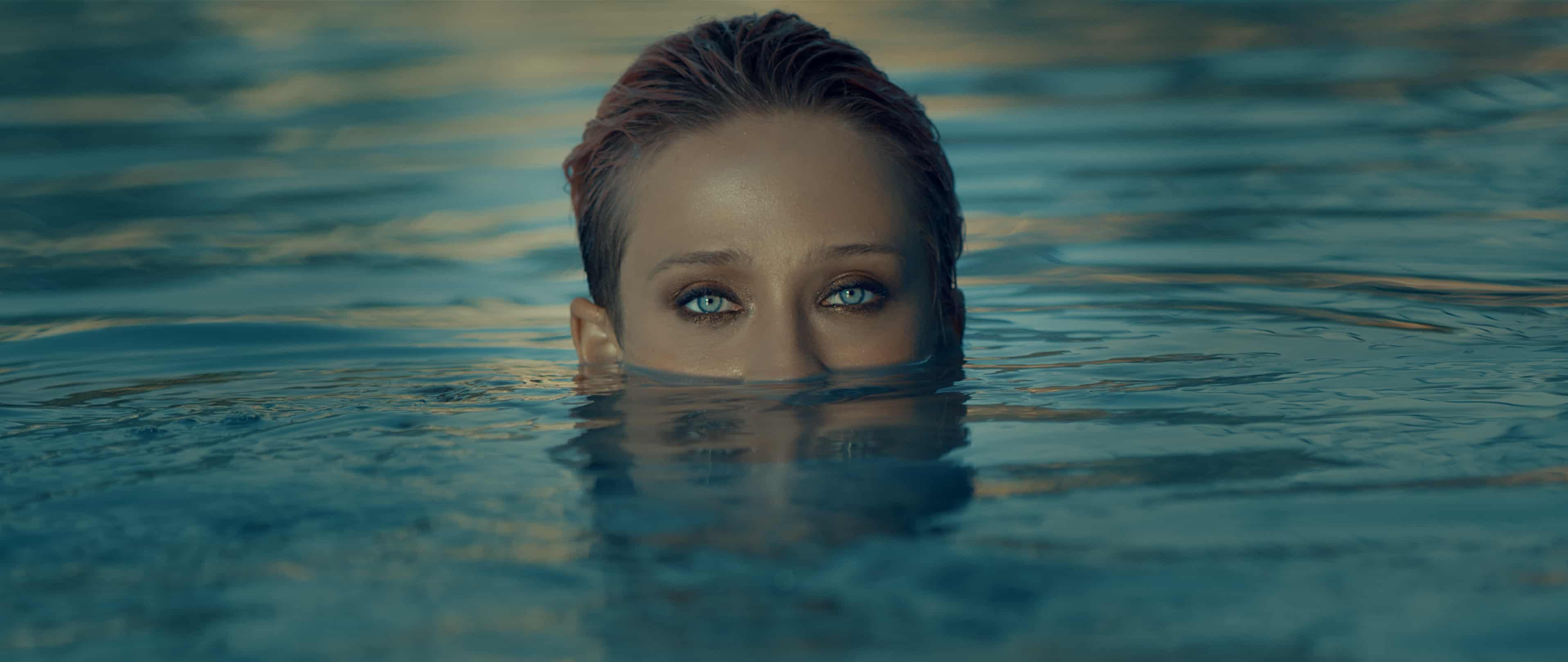 Aké posolstvo si nájdu jej fanúšikovia v najnovšej skladbe? "O nás dvou je pieseň o láske a o úskaliach, ktoré láska často prináša. Každý lásku vnímame inak, na základe našich skúseností. Pieseň dáva priestor premýšľať o tom, z čoho máme v láske strach a naopak, čo nás v nej motivuje," objasňuje.
Rok 2020 prinesie dlhoočakávaný debutový album
O nás dvou je dielom slovenského tímu nielen po stránke hudobnej a produkčnej ale tiež vizuálnej. Videoklip k piesni totiž Tereza zverila spoločnosti Imagine Visions na čele s režisérom Mariánom Martausom, ktorí sú podpísaní tiež pod megaúspešným videoklipom k hitu Dary Rolins a Tomiho Popoviča Nebo peklo raj: www.youtube.com/watch?v=lvehhrZ4u-I
Videoklip sa natáčal v závere leta v Prešove a Tereza sa počas nakrúcania kvôli dychberúcim záberom podujala na kúpanie v iba 10-stupňovej vode, čo bolo podľa jej slov jediným náročným okamihom celej výroby, ktorá inak prebehla veľmi príjemne.
Ako Tereza na záver dodáva po vydaní singla O nás dvou plánuje pomedzi koncerty tráviť maximum času v štúdiu, pretože na jar 2020 chce svojim fanúšikom priniesť dlhoočakávaný debutový album.
Tereza Mašková – BIO
Tereza Mašková sa narodila 11. apríla 1996 v Třinci. Pochádza z hudobníckej rodiny. Hudbe sa venuje od 7-ich rokov, kedy začala študovať spev a klavír. Vyštudovala odbor muzikál na pražskom Konzervatóriu Jaroslava Ježka. V rovnakom čase začala hrávať klubové koncerty so svojou prvou kapelou. V 14tich rokoch sa prebojovala do semifinále súťaže Československo má talent. V júni 2018 zvíťazila v súťaži Československá SuperStar, vďaka čomu sa stala novým prírastkom českého vydavateľstva Warner Music a slovenského producentsko-manažérskeho tímu a nahrávacieho štúdia Creative Music House (Peter Graus, Tomáš Zubák, Oliver Žilák). Ešte v roku 2018 sa stala jednou z hviezd speváckej šou Tvoje tvář má známý hlas. 16. novembra 2018 vydala svoj prvý album s výberom skladieb, ktoré spievala v Československej Superstar i s ukážkami zo šou Tvoje tvář má známý hlas. Následne vydala debutový singel New Me a po ňom singel Žár. V súčasnosti študuje odbor populárny spev a žije a tvorí v Bratislave.
www.instagram.com/terezaa.maskova
www.facebook.com/terezamaskovaofficial
KREDITY – O nás dvou
Text: Jana Kolesárová, Igor Timko
Hudba: Zoltán Šallai
Zdroj: SOUL FOR SHOW