Chtěli bychom říct – pro letošek už poslední stream. Ale zda se bude hrát v létě nebo na podzim, to je stále ve hvězdách. Každopádně máme zde pátý díl série Stream Must Go On a tentokrát jsme oslovili legendární partu hudebních nadšenců, se Sedmičkou neoddělitelně propojených již hodně let – Silver Rocket! Ve své stáji hostí mnoho geniálních kapel, ve slušné části z nich pánové osobně hrají, vydávají hudební nosiče, organizují koncerty, pro Sedmičku (a pro mnoho dalších klubů a projektů!) by se rozkrájeli. Na kamerami poseté bojiště vysílají 5 temných jezdců. 5 upřímných krvesajných hudebních zpovědí. 5 hloubkových vrtů do loud & dark indie noise rock psychedelic experience a mnohem dál a houšť.
Jako vždy se můžete těšit na rozhovory pod hlavičkou Kids And Heroes Magazine a luxusní přenos koncertů od AVC ČVUT. Pan Kuře zvučí, uši se těší.
Pokud budete chtít klub v nelehké době podpořit, budeme vám nesmírně vděční, stačí zakoupit virtuální vstupenku v libovolné výši na Goout.net. Pomůžete i sdílením a zvaním přátel. Stream bude od pátku 30.4.2021 zdarma ke shlédnutí komukoliv a kdykoliv až do skonání internetů.
DEEP, DARK AND LOUD! Aneb raketová základna u vás v obýváku, papuče included.
DĚKUJEME VÁM! S vámi to dáme!
ČTVRTEK 29.4.2021 – 19:30
Fb Event: https://www.facebook.com/events/287488516336694
Tickets: https://goout.net/cs/listky/beneficni-stream-pro-sedmicku/sudi/
OTK
https://www.silver-rocket.org/kapely/otk
http://www.noise.cz/otk/
Kapela? Těleso? Entita? Za těch 86 let činnosti OTK to ještě nikdo neodhalil, ale jistý je, že členové OTK spolu při hraní komunikujou na vlnách, který jsou nám, běžnejm smrtelníkům, bohužel navěky zapovězený…
LYSSA
https://www.silver-rocket.org/kapely/lyssa
Trio, jehož základním hudebním výrazivem je to nejzákladnější hudební výrazivo. Co je v těch základech? Velmi hustá malta a dost nahrubo otesaný kvádry. Album "Bipolar" je vlastně stále aktuální. Vždycky bylo.
UKWLT
https://www.silver-rocket.org/kapely/ukwlt
Pod touhle šifrou najdete aktuální zvukovou inkarnaci Unkilled Worker. Nad mlhou se klene pomalej riff, digitální beat připomíná klapání stehenních kostí, tempo je pomalejší než smrt. A kromě toho – halleluja! – přichází kytarový sólo, který by neudělalo ostudu v žádný márnici světa.
ARAN SATAN
https://www.silver-rocket.org/kapely/aran-satan
"Stěrače nestíhají svět, všední den poblíž hranic…" Ponurou zprávu o stavu českejch periferií přináší mluvící člověk aka Aran Satan. Čerstvá deska "Stigma" je split LP s legendou valašskýho punku Innoxia Corpora.
PLANETY
https://www.silver-rocket.org/kapely/planety
https://planetyplanetyplanety.tumblr.com/
Fénix za Fénixem slavně vstává z popela, ale Planety to jen mlčky pozorujou ze svý oběžný dráhy. Kapela se letos vrátila vynikajícím EP "Rýnské zlato," kde najdeš to, co Planety definuje od nepaměti: krásu nesmírnou.
www.klub007strahov.cz
https://www.silver-rocket.org/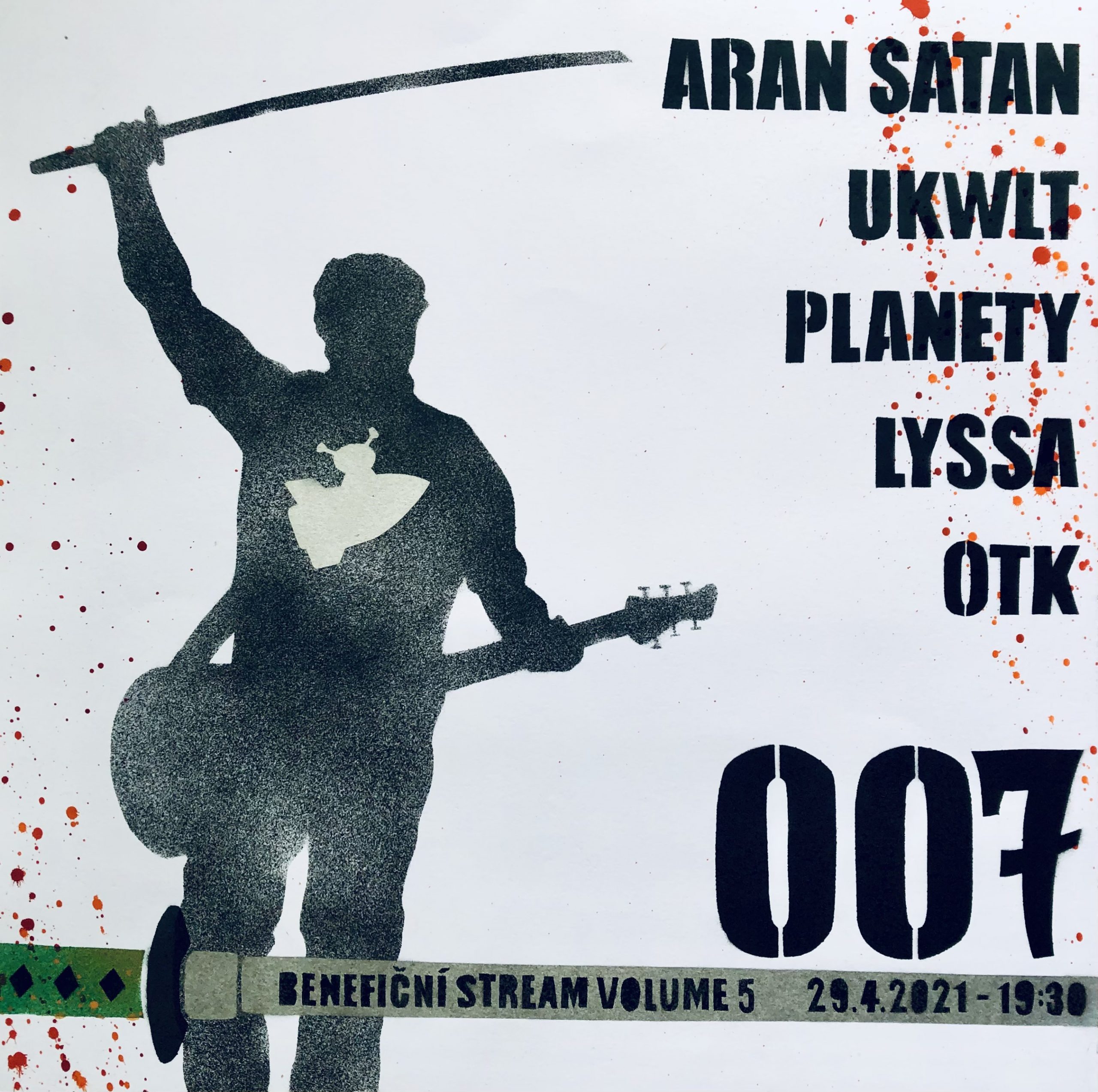 Zdroj: TS