Sú koncerty a sú špeciálne koncerty. A práve teraz vás pozývame na jeden výnimočný, v ktorom sa snúbia hneď dve radosti. Prvou je závan jarného optimizmu, ktorý nám zľahka dovoľuje tešiť sa na lepšie časy. Druhá je – netradične – z rodinného kruhu.
Mám sestru. Tento koncert nech je darom pre jej obchod BIO potraviny Slnečnica, ktoré pred pätnástimi rokmi založila a pre všetkých, ktorí chcú byť pri tom. Je to oslava, na ktorej môže byť každý jeden z vás. Keďže môj repertoár je široký a pestrý, dramaturgia koncertu je aj pre mňa často prekvapením. Nebudú však chýbať improvizácie, ľudové pesničky, experimenty.
V rámci bezplatného živého vysielania sa vám 15.5.2021 prostredníctvom oficiálneho youtube kanálu o 20:00 prihlásime naživo z SD Nivy v Bratislave.
Buďte pri tom a bavte sa s nami.
Keďže posledný rok nás naučil veľa o hľadaní ciest aj v ťažkých časoch a v pripravovanom pláne obnovy na umenie akosi neostal priestor, vystačíme si aj s vlastným plánom – poďakovať za všetko dobré, čo bolo, a privítať to nové.
Viac info nájdete na www.andrejseban.com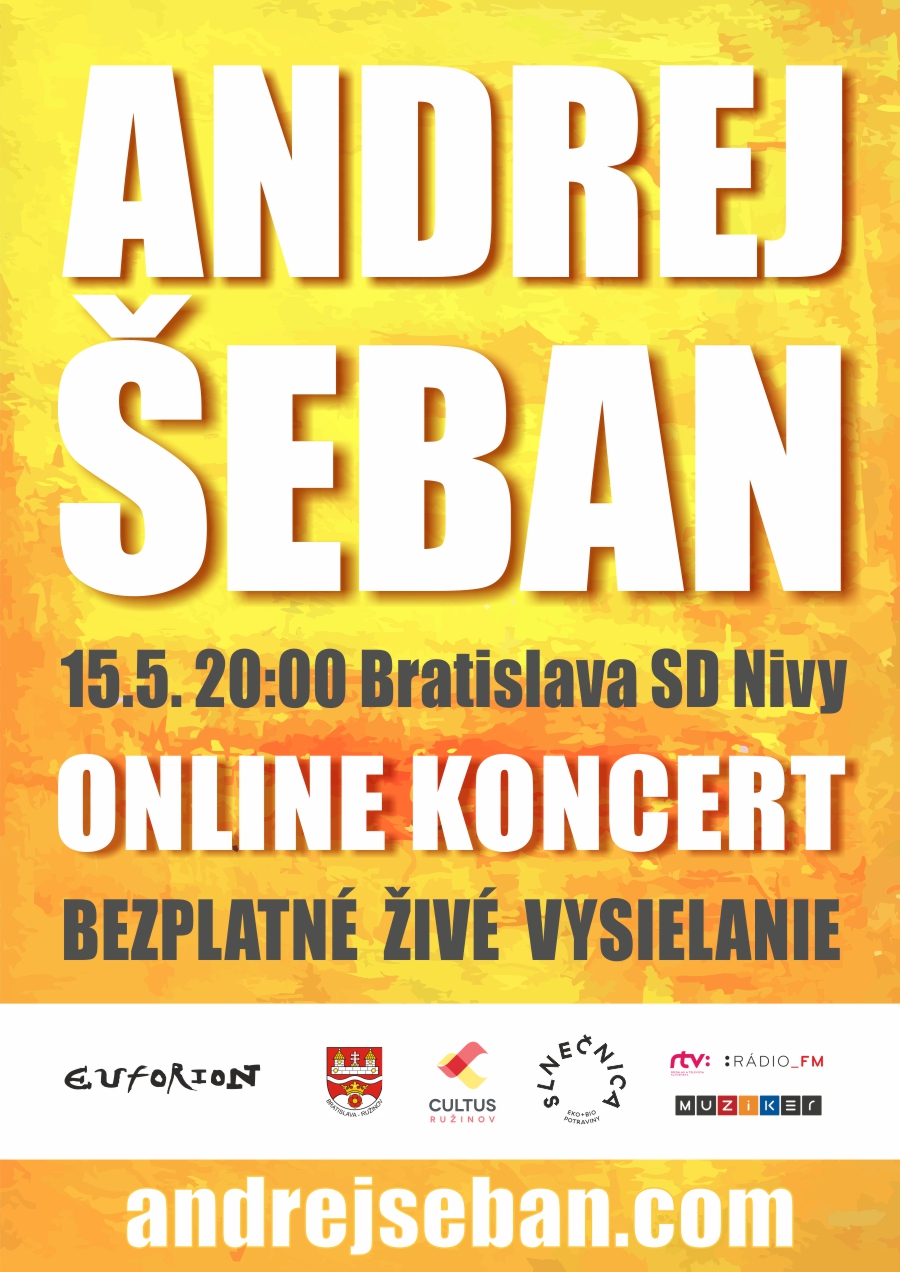 Zdroj: TS