Americká stoner rocková stálice Monster Magnet představí 4. července 2022 v pražském Lucerna Music Baru nové album A Better Dystopia, které vyšlo letos v květnu. Jako support vystoupí britská rocková parta Saint Agnes. Vstupenky v předprodeji za 690 Kč + poplatky pořídíte na webu Lucerna Music Baru a GoOut.cz. Na místě 790 Kč.
Když Monster Magnet (Dave Wyndorf, Phil Caivano, Bob Pantella, Garrett Sweeney a Alec Morton) vystoupili v únoru 2020 z letadla v USA po svém evropském turné, došlo jim, že je kulka minula jen o fous. Všichni byli zdraví, navzdory měsíčnímu vystupování v Itálii a Španělsku, zemích, na které dopadlo kladivo covidu a naprostý lockdown. Druhá část turné po Severní Americe měla začít o tři měsíce později… ale všichni víme, co následovalo. ŽÁDNÉ KONCERTY. Nikde. Takže co má dělat kapela, která třicet let vystupuje?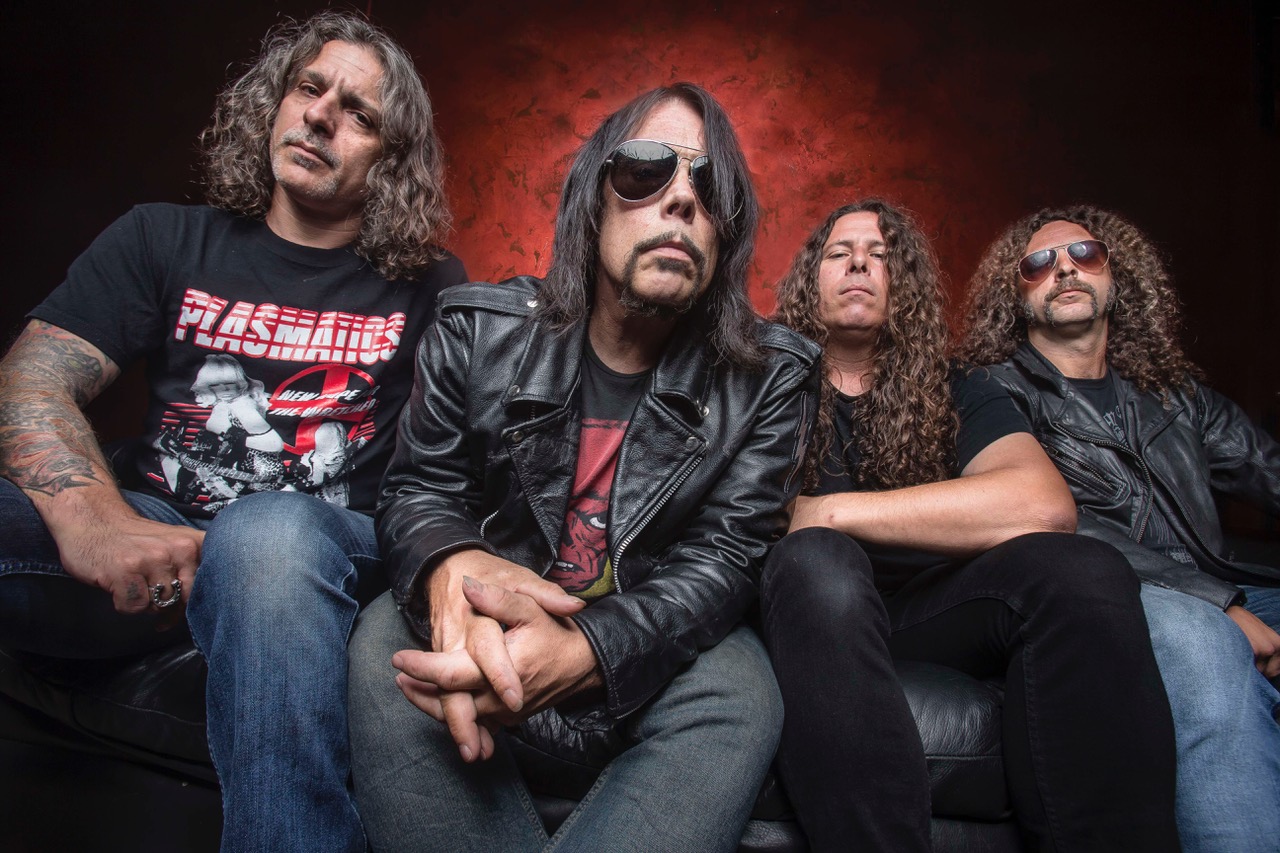 Frontman Dave Wyndorf vzpomíná…
"Věděli jsme, že během měsíce nejspíš umřeme nudou. Monster Magnet je koncertní kapela. Živíme se hraním pro lidi. Je to náš životní styl. Pak jsem navrhl, že natočíme "desku z bunkru." Vyloženě kutilskou desku, jen kapela, nahranou a smíchanou v miniaturním, ale kvalitním studiu Boba Pantelly Freak Shop Studios, kde zkoušíme, tady v New Jersey. Ale co nahrát? Vesmírné jam sessions?
Neměl jsem žádné nové skladby, neměl jsem moc chuť skládat, ale práce byla pořád lepší, než se koukat na zprávy s plnými nemocnicemi a umírajícími lidmi nebo s totálně posranou politikou. Svět hřímal "Dystopie! Apokalypsa! Revoluce!". Všechno tohle jsem už kdysi slyšel a to mě hodilo do šedesátek nebo sedmdesátek a mého dětství – a přiválo seznam skladeb (jeden z mnoha), který nosím pořád u sebe a když můžu, tak ty písničky poslouchám před koncertem. Jasně že ty věci mám pořád v hlavě, celý život.
To nebyly žádné populární věci, spíš to je playlist čtvrté dimenze – kousíčky hudebních obskurit z doby šera před vznikem pojmů jako arena rock, heavy metal, reggae a disko. Země nikoho – hard rock s prvky psychedelie a garážového punku – a určitě ne žádní hipíci nebo vysokoškolské taškařice. Psychedelický proto metal. Tyhle písničky vás nakoply. To je přesně to, co jsem chtěl zpívat a co kapela chtěla hrát! Z toho může být album Monster Magnet. Pecky s vibracemi vztahujícími se k téhle divné dnešní době. Halucinační atmosféra čtvrté dimenze, která je přirozeně spirituální. Něco, co se dnes z moderní hudby vytratilo. Chtěl jsem to oživit. A kapely, které takhle oživujeme, byly fakt hodně v pohodě ( Hawkwind, Poo-Bah, Table Scraps, Dust, The Scientists a další).
Album A Better Dystopia je kolekce písniček, které odrážejí (vědomě nebo nevědomě) časy paranoie v historii světa, ale zároveň ji naprosto vychylují tím, že si ji přivlastní. Deska z bunkru pro divnou dobu, která vás pořádně nakopne."
Monster Magnet / US
support: Saint Agnes / UK4.
7. 2022, doors 20:00
Lucerna Music Bar, Praha
www.musicbar.cz
Facebook událost: https://www.facebook.com/events/608767600445772/
Ticket link: https://musicbar.cz/cs/program/monster-magnet-us/
https://www.zodiaclung.com/
https://www.facebook.com/monstermagnet/
www.musicbar.cz
www.facebook.com/lucernamusicbar
www.instagram.com/lucernamusicbar
Zdroj: TS