Mladého speváka a skladateľa TOME sme videli ako finalistu top 20 Československej Superstar 2020 s rebelujúcim prejavom a ostrou gitarou, no aktuálnym singlom v pomalom rytme reggae a svojským frázovaním predstavuje novú tvár. Skladba svojím posolstvom zanecháva poslucháča v strehu až do posledných tónov.
Po nahnevaných surových rock'n'rollových či romanticky ladených skladbách prichádza Tome so skladbou s odlišným zvukom aj celkovým prejavom. "Nikdy by mi nenapadlo, že napíšem presne takýto typ skladby, pomalý veselý song ladený do reggae o mojom psovi," s úsmevom prezrádza TOME o novinke, ktorá vznikla pri jamovaní a ďalej pokračuje: "V skúšobni bol vtedy s nami aj Eso, môj pes, ktorý ležal na gauči oproti nám a v momente, keď som začal hrať pomalý reggae rytmus na gitare, vzišla téma – som horár, svojho psa mám rád."
Po prvotnom námete hľadal TOME hlbší význam piesne, ktorý by dodal ucelenú formu aj textu. "Vôbec som netušil, prečo mi napadli práve slová – som horár – no časom som sa snažil nad tým zamyslieť a text dopísať tak, aby skladba dávala zmysel. No pieseň som dopísal až vtedy, keď som sa s mojím psom Esom prechádzal lesom oslobodený od všetkého a mal som so sebou akustickú gitaru," objasňuje spevák.
Tak sa podarilo TOMEmu vytvoriť jedinečnú skladbu s pozitívne zmýšľajúcim postojom k prírode. Prvotným opisom spevákovho vzťahu k prírode a jeho malému štvornohému priateľovi sa pretavilo do hlavného posolstva piesne, aby sme si užívali momenty, keď môžeme byť v prírode odpútaný od mestského ruchu a dennodenných starostí, len vstrebávať nádherný kľud a kochať sa našou krásnou prírodou, ktorú na Slovensku máme.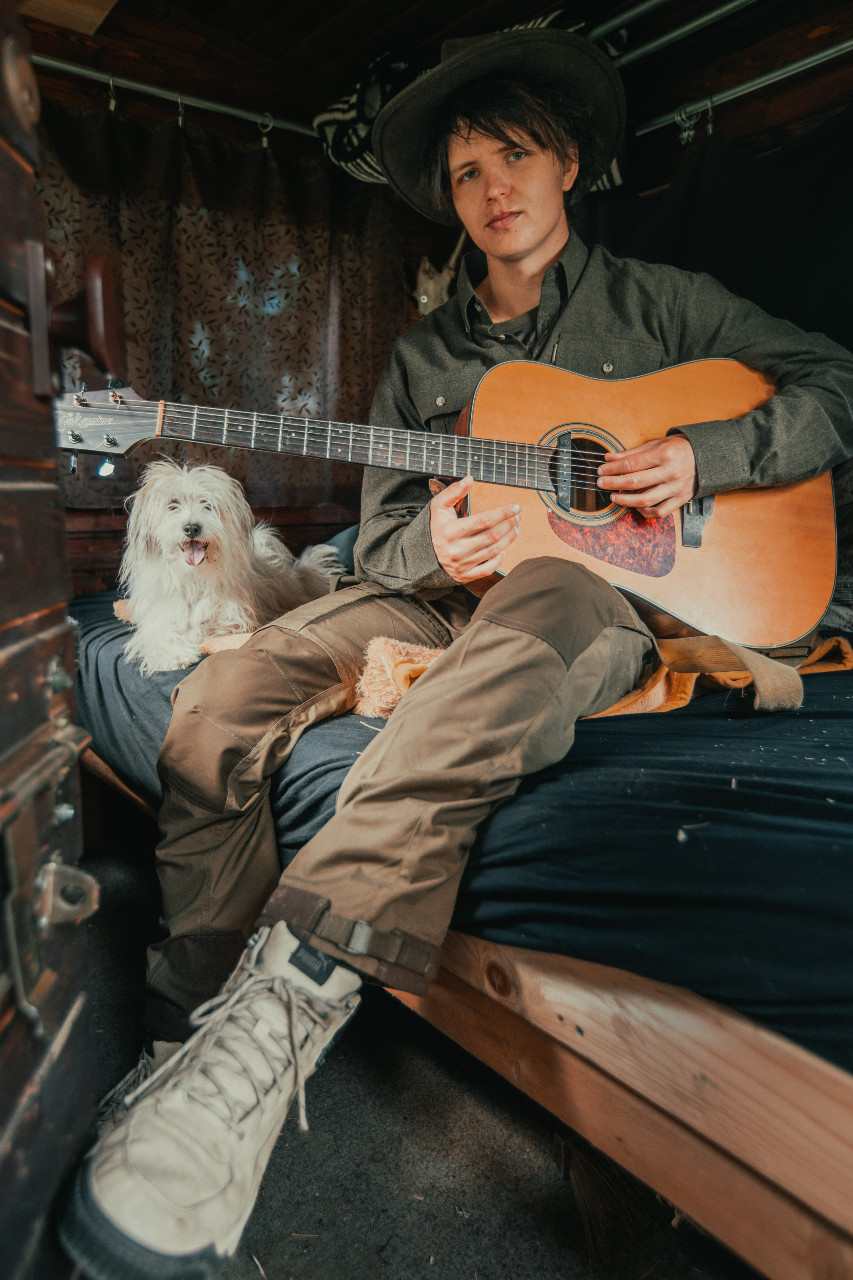 Text piesne, ktorý má u poslucháčov vytvoriť úsmev a poukázať na to, aby sa ľudia správali k prírode s úctou a vážili si viac to, čo nám matka príroda dáva, TOME s umom zasadil do pomalého reggae s rýchlejším frázovaním. "Myslím, že táto skladba je z našej tvorby skôr výnimkou. Venujeme sa energickému rock'n'rollu, ktorý zahŕňa rýchle tempo a tvrdé elektrické gitary. Aj preto si myslím, že je táto skladba výnimočná a dodáva našej tvorbe trochu inú atmosféru," hovorí TOME.
Skladba získala svoj akustický šat v Imagine štúdiu v Žiline pod záštitou Juraja Straského. "Juraj ma vie veľmi dobre nasmerovať, ako mám frázovať vokály a veľakrát ma hecuje, aby som to dal lepšie a precítenejšie a sem tam mi poradí aj s textom. S Jurajom sa mi pracovalo veľmi dobre, keďže sa už poznáme a robil mi aj veľa starších pesničiek. Následne nahrávka bola už v rukách nášho basgitaristu Andreja Kelčíka, ktorý ju zmastroval a zmixoval," ozrejmuje spevák proces skladby až po jej finálnu podobu.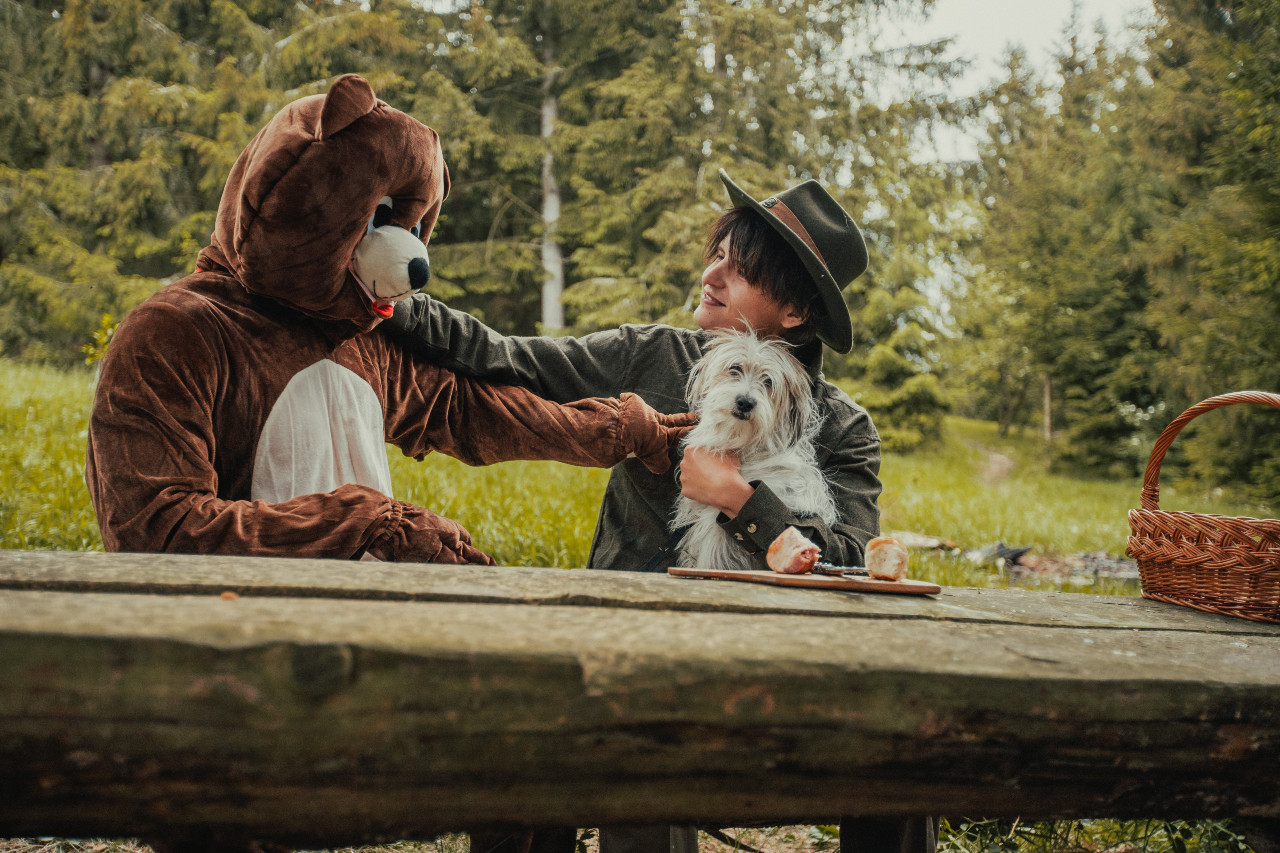 Celkovú atmosféru piesne dotvára videoklip z prostredia poľovníckeho posedu nakrúcaného neďaleko obce Liptovské Sliače, ktorú malo na starosti VLN production. "Eso bol zo začiatku trochu viac hyperaktívny, no akonáhle sme vyšli obrovský kopec a unavil sa, poslúchal ma na slovo, a preto patrí veľká pochvala aj nášmu hlavnému štvornohému hrdinovi," s úsmevom dodáva TOME.
V budúcnosti sa už stretneme okrem sólo prezentovania speváka pod názvom TOME aj s názvom projektu, pod ktorým bude spevák vystupovať spolu so svojou formáciou. Na to si však ešte musíme počkať a v súčasnosti TOME s kapelou pracuje na novom albume a teší sa z koncertného leta.
Zdroj: TS