Speváčka Janais predstavuje novú pieseň "Domov". Novinka je o návrate k blízkemu človeku, k starej láske, ale aj o návrate na rodnú hrudu. Autorom hudby aj textu novej skladby je samotná speváčka. Klip sa nakrúcal v romantickom prostredí Hornej Maríkovej na chalupe pod lesom, kam sa ani nedalo dostať autom. Emotívnu pieseň odpremiérovala Janais na stretnutí mládeže s pápežom Františkom v Košiciach.
Nežná, láskavá a emotívna. Taká je novinka "Domov" od slovenskej speváčky Janais. Skladateľka a textárka odpremiérovala novinku na koncerte pri príležitosti historickej návštevy pápeža Františka na Slovensku.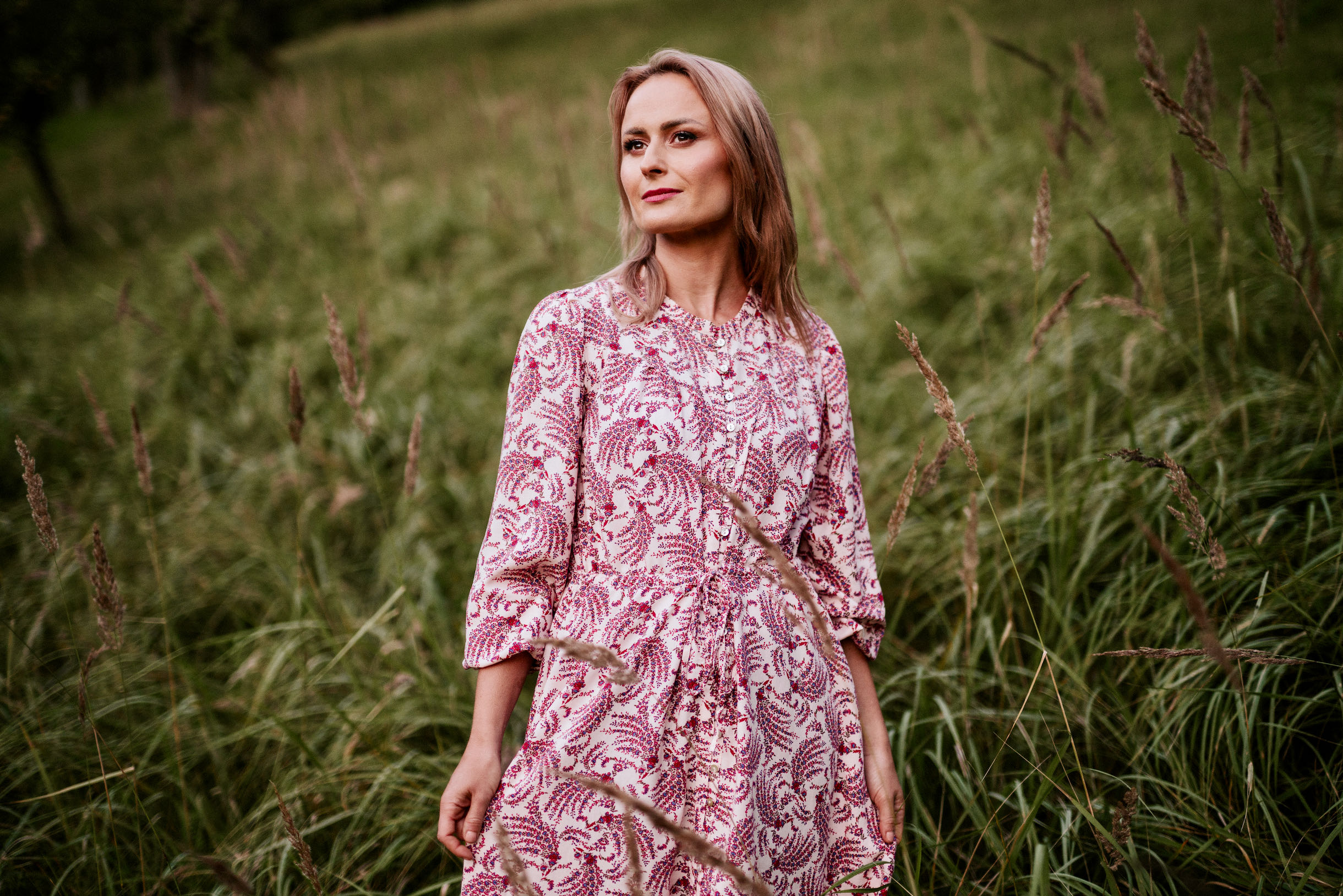 "Pieseň vznikla za klavírom asi pred pol rokom, najprv ako jednoduchá melodická linka, no už vtedy vo mne vzbudila silnú emóciu a chvíľu trvalo, kým som našla vhodnú inšpiráciu na text. Téma návratu domov ma zaujala najviac, keďže už 15 rokov žijem mimo svojho rodného kraja. Pieseň sme nahrávali počas leta v Basem3nt studio v Prešove u Randyho Gnepu. Hudobne na nej spolupracovalo osem hudobníkov, ktorí v aranžmánoch spojili rôzne hudobné nástroje – od jednoduchej mandolíny, cez akordeón, až po husle, tympany a harfu. Pieseň "Domov" je o návrate k blízkemu človeku, k starej láske, ale aj o návrate na rodnú hrudu. V každom z nás vyvolá vlastné spomienky a emóciu," prezradilaJanais.
Okrem koncertu, na ktorom Janais odpremiérovala novinku "Domov", zaspievala v Košiciach s Martinom Husovským aj hymnu stretnutia mladých.
"Spievať a zároveň vidieť prichádzať Svätého Otca bol pre mňa jeden z najsilnejších zážitkov v mojom živote. Bola som šťastná a poctená, že sme s Martinom mohli umocniť v ľuďoch úžasnú atmosféru, ktorá na stretnutí panovala," vyznala sa speváčka.
S námetom na videoklip k piesni "Domov" prišla Janais. O scenár, kameru a réžiu sa opäť postaral Jakub Šteinecker. Klip sa nakrúcal v Hornej Maríkovej na chalupe pod lesom koncom augusta.
"Keďže som svojich starých otcov nepoznala, myslím, že som prišla o mnohé zážitky a spomienky. Práve vzťah so starými rodičmi v nás v detstve buduje pocit domova a bezpečia, preto som si ho chcela pripomenúť aspoň videoklipom. Starého otca stvárňuje herec Michal Gazdík z Martinského divadla a jeho vnučku, čiže mňa, hrá Ela Dolinková. S pánom Gazdíkom sme sa prvýkrát videli až v deň nakrúcania, no bola to veľmi milá spolupráca. Ela je dcérou našich kamarátov a skúsenosti pred kamerou už nabrala v projekte Spievankovo. Aj keď má len osem rokov, natáčanie ju bavilo, pred kamerou bola prirodzená a režisér Jakub si ju veľmi pochvaľoval," vysvetľuje speváčka.
Kvôli nepriaznivému počasiu sa nakrúcanie klipu v poslednej chvíli presúvalo z jedného dňa na druhý. Dokonca hrozilo, že sa zruší.
"Natáčanie nám vyšlo akurát na prvý upršaný týždeň po dlhom období slnka. Ak by sa počasie neumúdrilo aspoň na jeden deň, znamenalo by to, že nám padne celý klip. Navyše sme v deň natáčania zistili, že sa k chalupe nedá dostať autom. S celou technikou to bolo dosť náročné a zapotili sme sa hneď v úvode dňa. Nerátali sme ani s ovcami, ktoré sa pásli na pozemku, kde sme točili. Občas chceli byť silou mocou na kamere a museli sme ich odháňať. Keď sa Elka podľa inštrukcií režiséra rozbehla po lúke, ovce sa rozbehli za ňou a viackrát sme ju museli ratovať," uzatvára s úsmevom Janais.
Janais plánuje ďalej koncertovať aj tvoriť. Najbližšie ju fanúšikovia môžu vidieť 26. 9. 2021 na Hodovom pikniku vo Vodárenskej záhrade v Karlovej Vsi. Na Vianoce chystá opäť spoločnú pieseň so ženskou speváckou skupinou Miľpošanka. Janais spieva v slovenčine, angličtine a francúzštine. Jej charakteristický pop s prvkami folku a šansónu si získava poslucháčov všetkých vekových kategórií. Janais vyštudovala francúzsky jazyk na Univerzite Komenského v Bratislave a na Univerzite Michel de Montaigne v Bordeaux vo Francúzsku. Debutovala albumom Svetaboj v roku 2009. Nasledovali album Eufória (2013), album Vianočná Janais (2015) ocenený zlatou platňou a ostatný album Ilúzie (2018).
www.janais.sk
www.facebook.com/janais.sk
www.instagram.com/janais.music
www.youtube.com/janaissk
Zdroj: NK Factor