Talentovaná mladá umelkyňa Bara nie je v mediálnych vodách nováčikom, pôsobí v divadle a v mediálnej sfére v Košiciach, avšak čoraz častejšie môžeme počuť znieť jej hlas aj hudobným éterom. So svojím sólo projektom prichádza po energickej piesni Fantazma, šansóne Rozbité jablko a skladbe Časopriestor s piesňou plnej metafor Maľujem vlastnú tvár v melancholickom tóne.
Text piesne vznikol ešte pred pandémiou z Barinho pocitu, že ľudia kritizujú všetko navôkol a je akousi revoltou, výpoveďou o tom, že ľudia môžu byť takí, akých ich chcú ostatní, ale nebude to v nich nikdy nič pekné rozvíjať. Podobizeň krásneho obrazu, kopírovania, no prázdnoty. Pieseň predstavuje speváčkine myšlienky o spoločnosti a nej samej. "O tom, že môžem byť taká, akou ma chcú ostatní, ale načo by to bolo dobré. Môžeme byť nemí, robiť veci tak, ako sa očakávajú, pretvarovať sa, ale nebude to skutočnosť," ozrejmuje Bara kľúčový motív skladby, ktorý vznikol v okamihu múzy a pokračuje: "Aj tento text vznikol presne takto nečakane. Vraví sa, že najlepší umelec je smutný umelec. A myslím, že vtedy som mala práve takú emóciu."
Skladba bola v pôvodnej verzií od Simona Sýkoru v elektronickej podobe, ktorá sa postupne pod Bariným spracovaním vyformovala do H molového aranžmánu v sprievode gitary, bicích a basy. Nahrávanie prebiehalo v košickom štúdiu Mariána Čekovského. "Chcela som nahrávať v Košiciach a o tomto štúdiu som počula od iných hudobníkov. A očividne v dobrom, keďže som tam zakotvila a plánujem tam nahrávať aj svoje prvé sólové štúdiové EP. Vedela som, aký feeling má pieseň mať a ako ju chcem naspievať," s úsmevom hovorí Bara o pocitoch z nahrávania, ktoré mal producentsky pod dohľadom Marko Bröstl.
Melancholické tóny zaobalené do metafor získali aj vizuálny šat. Pandemická situácia však zmenila prvotné plány nakrúcania videoklipu a z príbehového námetu, v ktorom sa malo zúčastniť viacero osôb z divadelného a tanečného sveta, sa nakoniec pretvoril na jeden záber. "Keďže text je dosť hutný na slovo a je navyše metaforicky napísaný, zvolili sme radšej jednoduchší vizuál. Najprv sa mala farba liať priamo na mňa, ale to by sme museli natočiť hneď na ostrú. Preto sme zvolili niečo iné a možno aj zaujímavejšie," prezrádza Bara zvolený postup pri nakrúcaní klipu, ktorý má len podopierať text.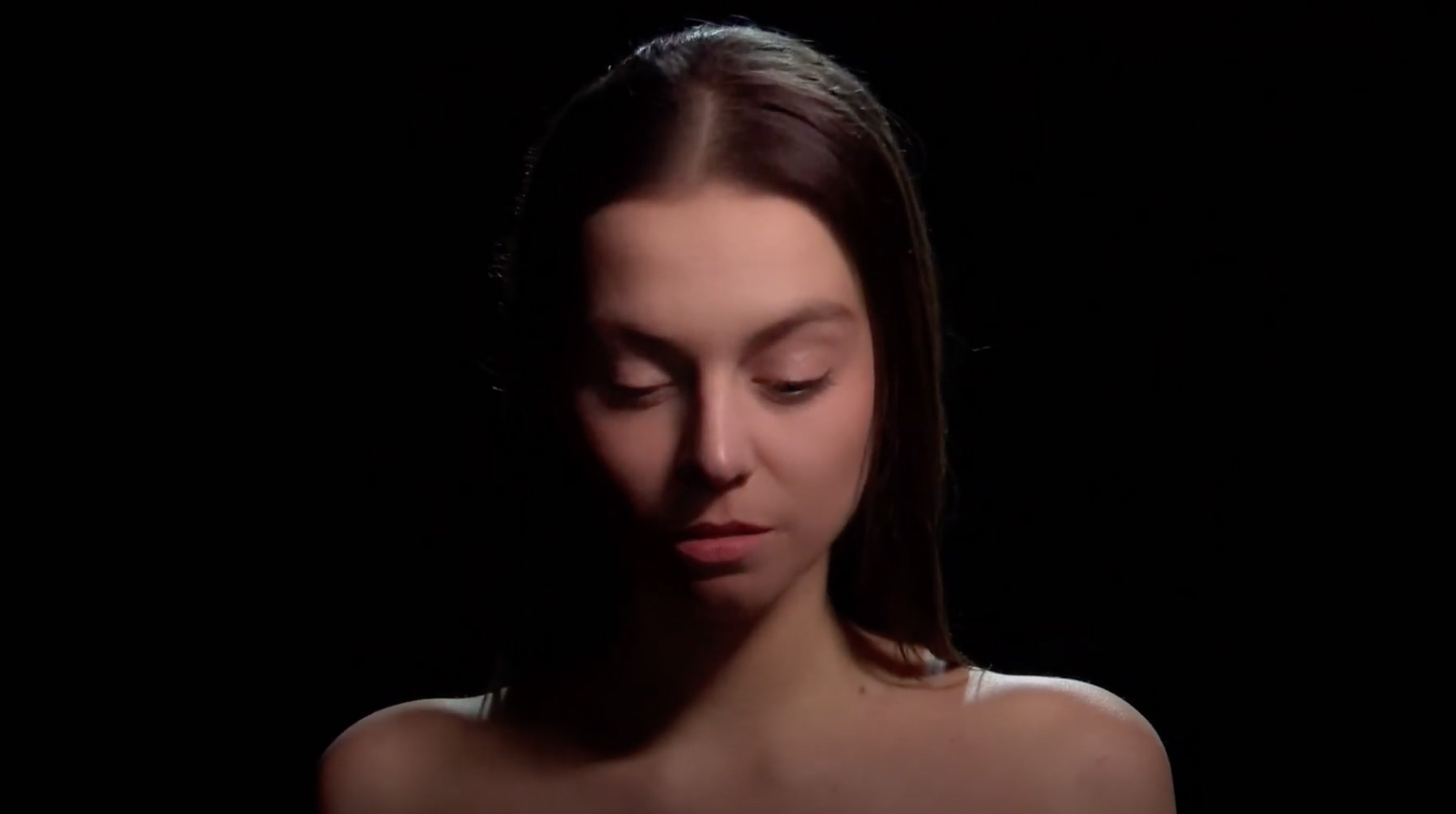 O umelecké stvárnenie videoklipu sa postaral tím z TL Pro Studia v Bratislave pod vedením Martina Palenčára a Tomáša Leckého.
Pieseň Maľujem vlastnú tvár sa bude nachádzať na Barinom debutovom EP, na ktorom momentálne pracuje a z ktorého plánuje v najbližšej dobe vydať singel Divý vodopád z producentskej dielne Domiho Stoffa. Okrem sólovej tvorby pôsobí Bara aj v kapele 7 P.M. a v projekte s huslistkou Zojou Paľovou.
Zdroj: TS